Georgia Freelancer Visa | Application And Requirements
Last Updated : 28-Sept-2023
Atlys in the news
30-Second Summary
Indian nationals looking to work in Georgia remotely or as a freelancer can apply for the Georgia freelance visa.
This visa will require you to visit the embassy.

You must submit your passport in person.

Once your visa gets approved, you can collect your visa at the embassy.

Ensure you apply for your freelance visa at least 2 months before travelling.
*Atlys does not provide this visa.
Important Information
Georgia
— Is a Visa Required?
Yes, Indians need a freelance visa to work remotely in Georgia.
— Where To Apply?
You can obtain your freelancer visa from an embassy.
— Processing Time
The processing time for the freelance visa takes about 30 days.
— Stay Period
Indians can stay in Georgia for up to 1 year with this visa.
Are you an Indian national who loves remote work or freelancing? The Georgia freelancer visa can be the perfect solution for you. This complete guide will help you through every step of getting this visa, allowing you to reach your dreams and work as a freelancer while enjoying the amazing landscape of Georgia.
Can Indian Citizens Apply For A Georgia Freelance Visa?
Yes, Indian nationals wishing to travel to Georgia for work can apply for a freelance visa. This visa is designed for foreigners working remotely in Georgia without having an office or workspace.
The freelance visa falls under the category of the Georgia D2 visa, which is used for freelancers, educational purposes, interns, volunteers, and more.
What Is A Freelance Visa?
The Georgia freelancer visa is basically a Georgia work visa, but it is for self-employers, freelancers, and remote workers.
The freelance visa is a long-term visa allowing Indians to enter, stay, and work in the country for at least 6 months and up to 1 year.
The Georgia freelance visa is similar to the Georgia Digital Nomad visa, but Indian nationals are not eligible for the Nomad visa, so the freelance visa is the next option.
What Is The Difference Between A Work Visa And A Freelance Visa?
The difference between the Georgia work visa and the freelance visa is the work visa requires you to have an employer who acts as the invitee. Whereas with the freelance visa, you do not require an invitee; therefore, no employer is required.
The freelance visa also provides an easier application process since you require fewer documents
Requirements for a Georgia Freelancer Visa
You'll need to meet certain requirements to successfully apply for a Georgia Freelance Visa.
Here are the documents you will require to apply for the visa:
Valid Passport: Ensure you have a copy of your valid passport.

Application Form: Complete the online application and print out your completed form.

Passport Photo: Provide a recent passport-sized photo as per Georgian visa specifications.

Proof of Income: Show evidence of sufficient income for your living expenses in Georgia.

Health Insurance: To obtain a freelance visa, you must have health insurance for your stay in Georgia.

Proof of Accommodation: Present proof of where you will stay in Georgia.

Visa Fee: Provide proof of payment for the Georgia freelancer visa fees.
Please note: These are the general documents and the embassy or consulate might ask for additional documents.
Applying For A Georgia Freelancer Visa
Georgia offers an easy online application, allowing Indians to complete the application online and book an appointment with the embassy. Let's see how we will complete the freelance visa application:
1: Visit The Georgian Website
The first step will require you to go to the Georgian government website. 
Scroll down and choose the option of "Enter Georgia".
2: Choose Your Embassy
Next, you are required to choose which embassy you will use to submit your documents.
Then, choose your visa type; in this case, the freelancer visa will be part of the immigration visa.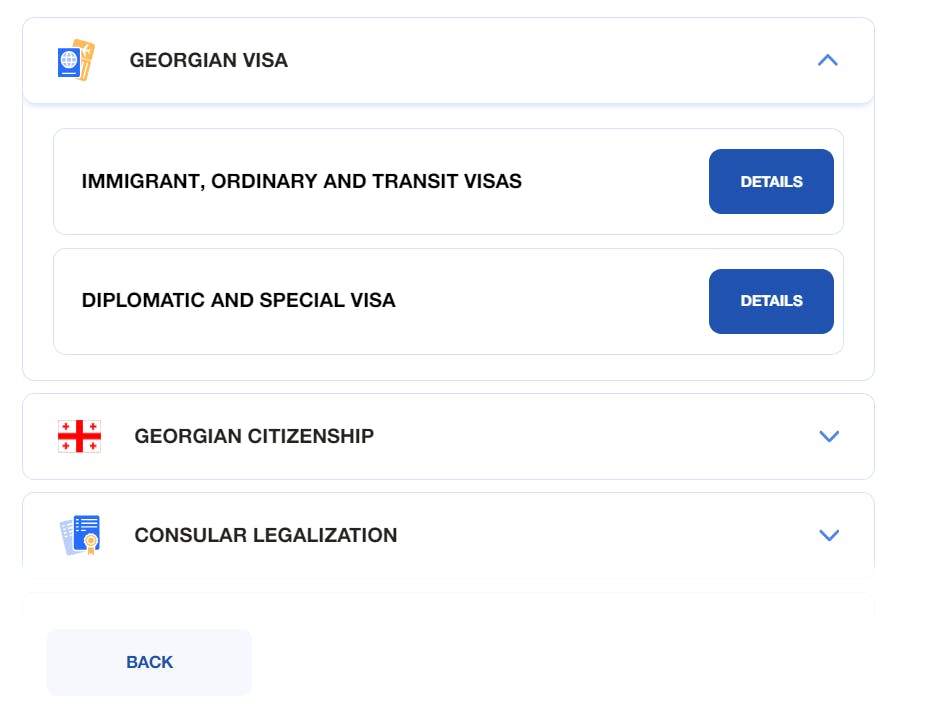 3: Choose Your Service Type
This step will require you to select the option of visiting an embassy, an application centre, or sending your documents via postal.
If you choose the visit option, you must choose one of the dates available to attend the embassy. This will be your appointment to submit your passport and complete your visa application.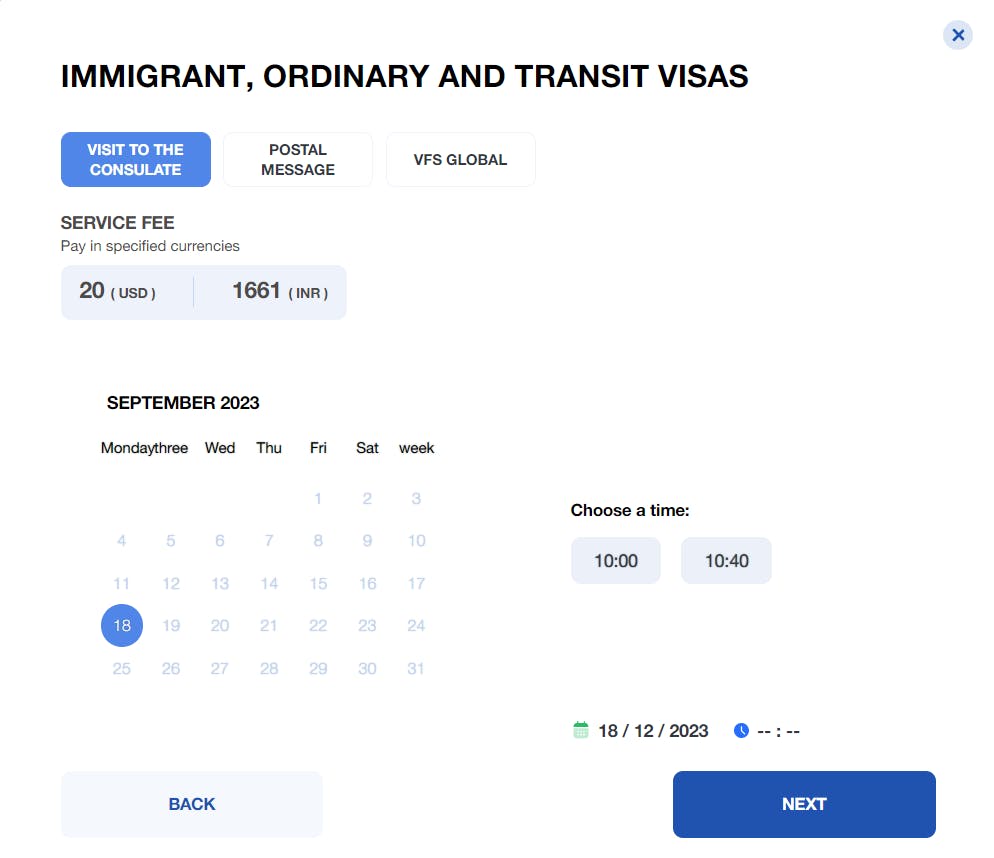 4: Personal Information
Provide all your personal information, including name, last name, address, date of birth, and more.
Here, you will also be required to upload your digital photo.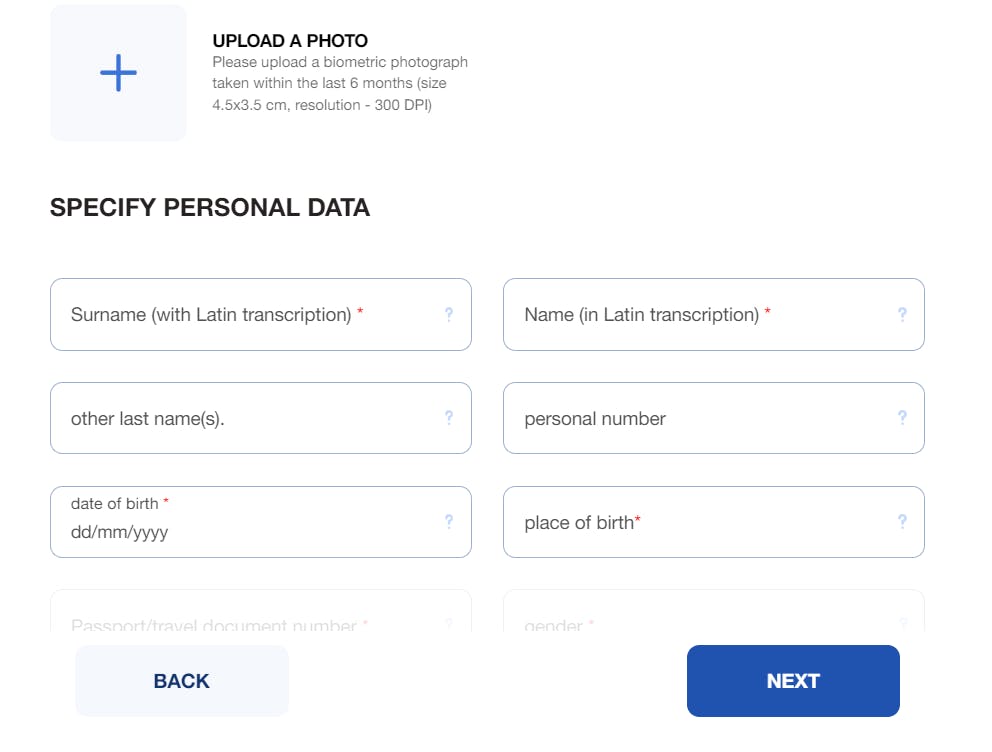 5: Additional Information
Provide additional information, such as your travel itinerary and other required information.
Then, in the next step, you will upload your supporting documents for the freelance visa. Once that is done, review your application and ensure that all the information you have provided is accurate.
Lastly, submit your e-application.
6: Visa Outcome
Depending on your option, you might need to visit the embassy or the application centre or use the postal service to submit your passport for the visa.
Once your visa gets approved, you can collect it from the embassy or the application centre or receive it via post.
Checking Your Georgia Visa Status
You can track the status of your visa application through the official Georgian immigration website. Here are the steps to follow:
1

Visit the Georgia website.

2

Scroll down on the main page and select "Common Electronic Register of Application."

3

Provide Your Serial number.

5

Select "Search" to see the current status of your visa.
Overview of Georgia Freelance Visa
The freelancer visa is a great option for Indian nationals who want to live freely and work remotely in Georgia. Here are some important information you need to know before applying for your Georgia remote work visa.
Benefits of the Georgia Freelancer Visa
Apart from Georgia just being an amazing country to visit, live or work in, here are some additional benefits of why the freelance visa is such a great option.
Self-Employed: The freelance visa allows self-employers and freelancers to be employed in the country. It also allows you to work remotely in Georgia.

Low Living Cost: Georgia has low living costs, providing ideal opportunities for freelance workers.

Tax Benefits: Georgia provides multiple tax benefits and is also considered a low-tax country.

Easy Application: The process of obtaining a freelance visa is straightforward and quicker than obtaining a work visa since you do not have to be employed to obtain the visa, so you require fewer documents.

Quality Of Life: Georgia is such a wonderful country with friendly people everywhere. This alone makes it an ideal place to live.
How Much Is The Georgia Freelancer Visa Fees?
The Georgia freelancer visa fees vary for each applicant. To get the correct fee for your application, contact the embassy or application centre where you applied for the visa.
A $20 service fee applies when applying for your freelance visa.
What are The Georgia Freelance Visa Processing Time?
The processing time for a freelance visa to Georgia takes about 30 days.
If there are any delays in your visa application due to missing documents or inaccurate information, this time can be extended.
How Long Is The Georgia Freelancer Visa Stay Period?
The freelance visa for Georgia is valid for 1 year, and Indian nationals can stay in the country for the full validity period of the visa.
Can I Extend The Freelance Visa?
No, the freelance visa can not be extended. Once it has expired, you are required to leave the country and apply for another visa.
Now We Know
Indian nationals looking to enhance their work experience while enjoying amazing landscapes must choose Georgia as their country of choice. You can work as a freelancer in Georgia by simply obtaining a Georgia freelancer visa for Indians. By following this guide, you can obtain your freelance visa in no time.
Good luck on your remote work journey!
Government Websites
All the information that you have read in this blog has been gathered from trusted and reliable government sources, such as:
Frequently Asked Questions
Yes, Indian nationals need to obtain a visa before visiting Georgia. You can apply for a Georgia e-visa online quickly and easily on Atlys or apply for the other Georgia visa types when visiting an embassy.
Author: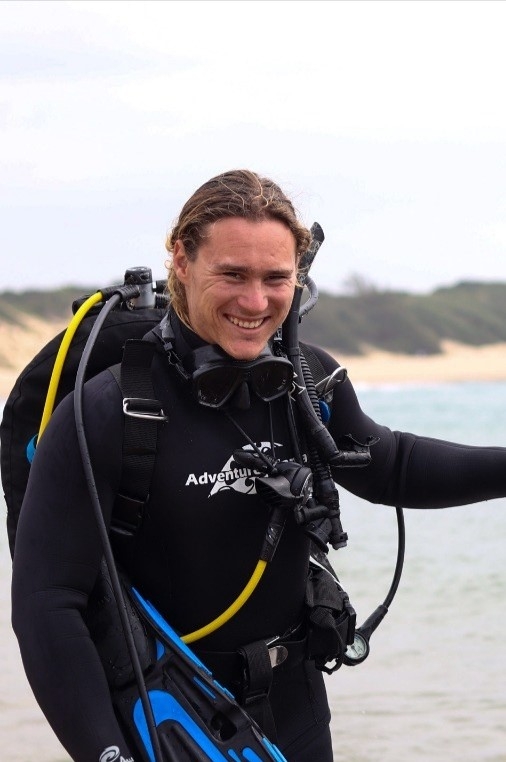 Gustav Mummbrauer
Verified Author: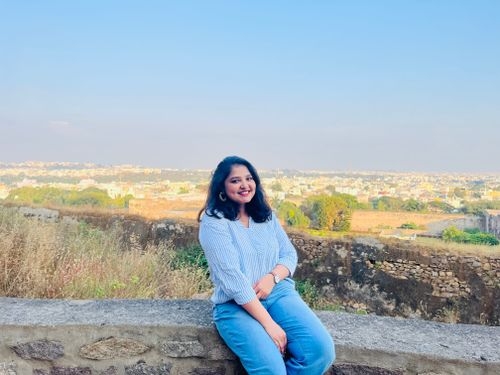 Nikhita Rathod