Georgia Visa On Arrival For Indians & Visa Exempt Countries
Last Updated : 03-Oct-2023
Atlys in the news
30-Second Summary
Indian nationals do need a visa to visit Georgia.
There is no Georgia visa on arrival for Indians, but the option of entering Georgia without a visa or visa-free is there if you meet the requirements. 
All you need is a valid visa from one of the respected countries, and you can then enter Georgia without having to apply for a Georgia visa.
Georgia also offers an e-visa, which you can easily apply for on Atlys.
Want to travel to Georgia without having to apply for a Georgian visa? This blog will discuss what Indian nationals can do to enter Georgia without applying for a visa beforehand.
Can Indians get a Georgia visa on arrival for Indians?
No, there is no visa on arrival for Georgia. However, Indian nationals holding a valid visa or a residency permit from these visa-exempt countries can enter Georgia without a Georgian visa.
By entering Georgia with a visa/residency permit to one of these countries, Indians can stay in the country for up to 90 days in a 180-day period.
So, if you already obtain a visa or residency permit from one of those countries, then there is no need to apply for a Georgia visa to enter the country.
Note that even if you meet the criteria for entering Georgia without obtaining a Georgia visa, there is still a possibility that you might be denied entry into the country. To maximise your entry chances, get your e-visa for Georgia on Atlys before you travel.
What Documents Do I Need To Enter Georgia Without A Visa?
To enter Georgia without a visa, you must still have the correct documents to enter the country.
Here are the documents you will require to enter the immigration area:
Passport: You must still have a valid passport to enter Georgia.

Respective Country Visa: To enter Georgia without applying for a Georgian visa, you must proof that you have a visa or residency permit from one of the respective countries.

Proof Of Accommodation: Provide proof of where you will be staying for your time in Georgia.

Return Ticket: Provide a return ticket to indicate your departure date from Georgia.

Purpose of visit: Proof your purpose by providing a letter of invitation, travel itinerary, or travel agency documents if you booked through a travel agency.

Medical Insurance: You might need medical insurance depending on your reason for visiting the country.
Is There a Georgia E-Visa For Indians?
Yes, Georgia offers an e-visa to Indian nationals. Even though Indians can enter Georgia with a valid visa or residency permit to one of the countries mentioned above. We do recommend having a Georgia visa before entering the country to maximise your chances of entering the country.
The great thing about an e-visa is that you can quickly and easily apply online without leaving your house.
The e-visa allows you to apply for and obtain a visa completely online.
The easiest way of getting your Georgia e-visa for Indians is to apply on Atlys. With a quick and easy application process, Atlys will help and guide you through each step of the process.
Applying For Your Georgia E-Visa On Atlys
Getting a Georgia visa has never been this easy. You can complete the online application process in a matter of minutes. Just follow these steps:
1

Go To Atlys: Using your laptop or phone, visit the Atlys online portal and provide your travel dates.

2

Submit Your Documents: You will need your passport and a digital passport-sized photo to complete the online application.

3

Personal Details: Provide your personal details and review your application to ensure all your details are correct.

4

Pay The E-Visa: Complete your application by paying the Georgia visa fee.

5

Visa Processing: After you have submitted your application, your visa will be processed. Once your visa gets approved, you will receive a digital copy of your Georgia e-visa.
And just like that, you can obtain a visa completely online!
Which Countries Are Exempt From A Georgian Visa?
Georgia is known for its easy accessibility, allowing citizens from many countries to visit without a visa. Georgia also welcomes foreigners since foreigners with visas to certain countries may enter Georgia. 
Here is a list of countries that can enter Georgia without a visa:
Australia, Austria, Azerbaijan, Albania, Andora, Argentina, Barbuda, Barbados, Bahrain, Bahamas, Belarus, Belgium, Belize, Bosnia and Herzegovina, Botswana, Brazil, British Virgin Islands, Brunei, Bulgaria, Canada, Cayman Islands, Cyprus, Columbia, Costa Rica, Croatia, Czech Republic, Denmark, Dominican Republic, El Salvador, Ecuador, Estonia, Faroe Islands, Falkland Islands, France, French Polynesia, Finland, Germany, Great Britan, Greenland, Gibraltar, Guernsey, Hellenic, Hungary, Honduras, Iceland, Ireland, Isle of Man, Israel, Italy, Japan, Jersey, Jordan, Korea, Kyrgyz Republic, Latvia, Lithuania, Lebanese, Liechtenstein, Luxembourg, Mauritius, Malaysia, Malta, Mexico, Monaco, Moldova, Montenegro, Netherlands, New Caledonia, New Zealand, Norway, Oman, Panama, Poland, Portuguese, Qatar, Romania, Russia, Spain, Saudia Arabia, San Marino, South Africa, Seychelles, Saint Vincent and the Grenadines, Serbia, Singapore, Slovak, Slovenia, Sweden, Switzerland, Turks and Caicos Islands, Turkey, Turkmenistan, Thailand, Tajikistan, United Arab Emirtes, United States of America, Ukraine.
What Other Visa Types Does Georgia Offer?
Georgia does not offer a Georgia visa on arrival for Indians, but Indian nationals can apply for multiple types of visas, such as:
Tourist Visa
The category C1 visa is the tourist visa for Georgia. This visa allows Indians to visit the country for tourism, such as sightseeing and leisure. This visa allows you to stay in the country for up to 90 days.
Business Visa
The business visa for Georgia or category C3 visa is used to attend business meetings, conferences, or other business activities in Georgia. This visa type can also be used for research and cultural or sports events.
Freelance Visa
The freelancer visa for Georgia is a category D1 visa. This visa is designed for travellers looking to work in Georgia without having an employer. This is ideal for remote workers and entrepreneurs. The freelancer visa is an immigration visa allowing Indians to stay in the country for up to one year.
Investment Visa
Indian citizens can also apply for an investment visa to Georgia. This allows you to invest in the country by buying property or investing in a company. The investment visa is part of the residency permit, which allows you to stay in Georgia for up to 5 years. After the 5 year period, you can opt to extend your visa or apply for permanent residency.
Student Visa
Indians looking to study in Georgia can apply for a Georgia student visa. This visa allows you to study in Georgia at an approved higher education institution. Once you have obtained this visa, you can stay in Georgia for up to 6 years.
Medical Visa
The visa for medical purposes to Georgia is also known as the category C4 visa. With this visa, Indians citizens can visit Georgia for life-threatening situations or situations dangerous to their health. It can also be used for visiting Georgia as a caregiver or for charity activities. This visa will allow you to visit the country for up to 90 days.
What To Expect When Arriving In Georgia?
When you arrive in Georgia, you must go through immigration to enter the country. Let's look at which borders you can use to enter Georgia and what to expect when arriving at immigration:
Georgia Borders For International Travellers
Here are the border points you can use when visiting Georgia:
Airports:
Tbilisi International Airport.

Batumi International Airport.

Kutaisi International Airport.
Sea Ports:
Motorway Border Checkpoints:
Railway Border Checkpoints:
What To Expect When Arriving At Immigration?
Once you have arrived in Georgia, you must enter through immigration. Here is what you can expect when arriving at the border.
1

Immigration Counter: First, locate the immigration counter and stand in the queue.

2

Provide Your Documents: Provide all your documents to the officer at immigration. The immigration officer will then review your documents.

3

Expect Questions: Once the officer has inspected your documents, they might ask you a few questions, such as your purpose of visiting and how long you are staying in Georgia.

4

Receive Entry Stamp: Once the officer is happy with your documents, they will provide an entry stamp on your passport.
Done And Dusted
There you have it. Georgia is an amazing country, and even though they do not offer a Georgia visa on arrival for Indians. You can still enter the country visa-free if you hold a valid visa or residency permit for one of the respected countries.
If you do not have a visa for one of the countries, do not worry; you can apply for an e-visa on Atlys within minutes.
Enjoy your travelling to Georgia!
Government Sources
At Atlys, we go the extra mile by ensuring all the information you read is accurate and up-to-date. All the information from this blog was gathered from trusted sources, such as:
Frequently Asked Questions
Yes, Indian citizens need to obtain a visa to enter the country.
Author: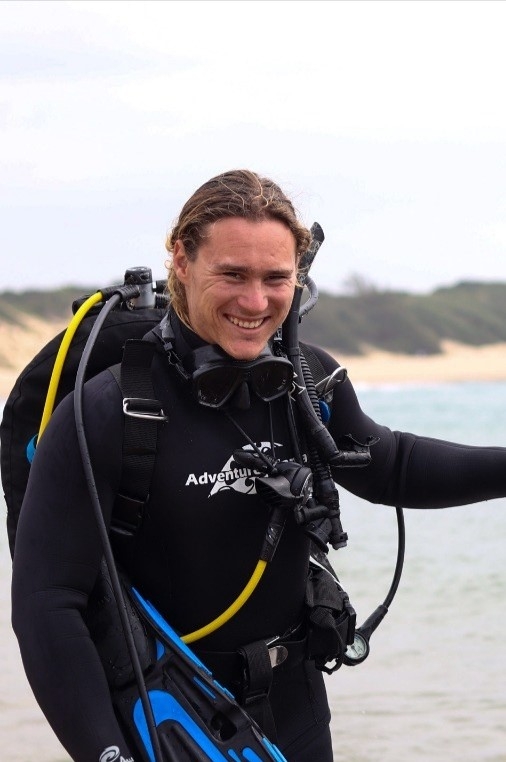 Gustav Mummbrauer
Verified Author: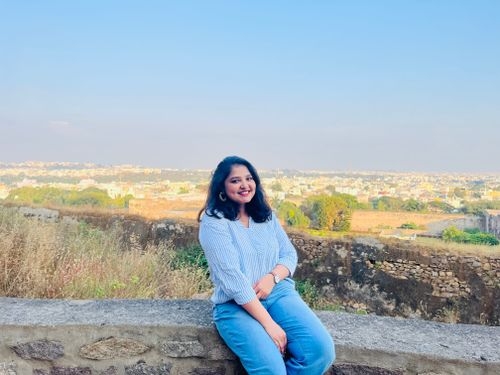 Nikhita Rathod