Georgia Work Permit Visa | Requirements And Fees
Last Updated : 29-Sept-2023
Atlys in the news
30-Second Summary
Indian nationals looking to be employed in Georgia must apply for a Georgia work permit visa. This visa allows you to be legally employed and live in the country.
This visa application must be completed at an embassy.

Your passport must be submitted in person.

Once your visa gets approved, you can collect your visa at the embassy.

Ensure you apply for your visa at least 2 months before your travel.
*Atlys does not provide this visa.
Important Information
Georgia
— Is a visa Required?
Yes, Indians need a visa to work in Georgia.
— Where To Apply?
You can apply for the visa online, but you must submit your documents in person.
— Processing Time
The work visa takes about 30 days to be processed.
— Work Visa Fee
The fee for the work visa is between 300 and 600 GEL.
— Validity Period
A validity period of 1 year is given, but can be extended to 6 years.
Are you an Indian national ready to explore Georgia for a different work environment? You are at the right place. Here, we will discuss the Georgia work visa, how to apply for a work visa, and all the important information regarding the Georgia work visa for Indians.
Let's dive right in!
Do Indians need a Georgia Work Permit Visa?
Indian nationals who wish to work in Georgia must obtain a Georgia Work Permit Visa. This visa is essential for legal employment in the country.
The work visa to Georgia is a long-term visa, allowing Indians to stay in the country for up to 6 years.
What Type Of Visas Can Be Used In Georgia For Employment Activities?
Georgia offers multiple visa types that Indian citizens can apply for. Here is a list of visas that can be used for work activities in Georgia:
Georgia Work Visa: This visa is used for Indian nationals who either have an employment contract in Georgia or wish to become an employer in Georgia.

Freelancer Visa For Georgia: The freelance visa is designed for freelancers who do not have an employment contract or for remote workers looking to work remotely in Georgia.

Georgia Investment Visa: The investment visa is mainly used for Indians looking to invest in the country, but you can also use it to start your own business in Georgia.
Georgia Work Visa Requirements
You must have all the required documents before applying for a Georgia work permit visa. Here is what you will need:
Eligibility Requirements
To be eligible for a work visa, you must meet the following requirements:
Your salary must be at least five times the minimum required amount for a person to live in Georgia.

For Employers, your business must make at least GEL50,000 annually to be eligible for hiring employees. ( Not for educational or medical institutes).

For educational or medical businesses, your business must make at least GEL 35,000 annually to hire employees.
Work Visa Required Documents
Passport: You must have a passport valid for at least 3 more months longer than the validity of the visa.

Digital Photo: A digital photo that meets the visa photo requirements must be submitted.

Application Form: When starting the online application, you must complete the application form.

Proof Of Payment: Provide your payment receipt as proof of payment.

Travel Itinerary: Shoe proof that you have flight tickets or at least booked flight tickets for your travel to Georgia.

Financial Proof: Provide proof that you have enough funds for your trip to Georgia. This can be shown by an invitation letter or by providing the last 6 months of your bank statements.

Work Documents: Provide the purpose of your travel. This will be an employment contract from a registered Georgian company or a document indicating your business purpose.

Proof Of Accommodation: Documents of where you will be staying are required. It can be either hotel reservations, a rental agreement, or a sponsorship letter.

Health Insurance: You require health insurance for your entire stay period in Georgia.
Application Process For A Georgia Work Visa From India
For Indian nationals, the application process for a Georgia work permit visa typically involves the following steps:
Step 1: Start Your Online Application
Grab your laptop and head over to the online website of the Georgian government.
There, choose the option of "Entering Georgia".
Scroll down and click on "e-mail Application registration".
Now, we can start with the application.
Step 2: Choose Your Embassy And Service
Here, you will choose the country where you will complete the application. Once that is established, you will choose your embassy.
Choose your visa type. The work visa to Georgia will fall under the immigration visa category. 
Georgia offers a variety of services that you can choose from. You can complete your application at an embassy or an application centre or send your documents via postal services. You can choose the option that suits you best.
When visiting an embassy, you must also choose your appointment date.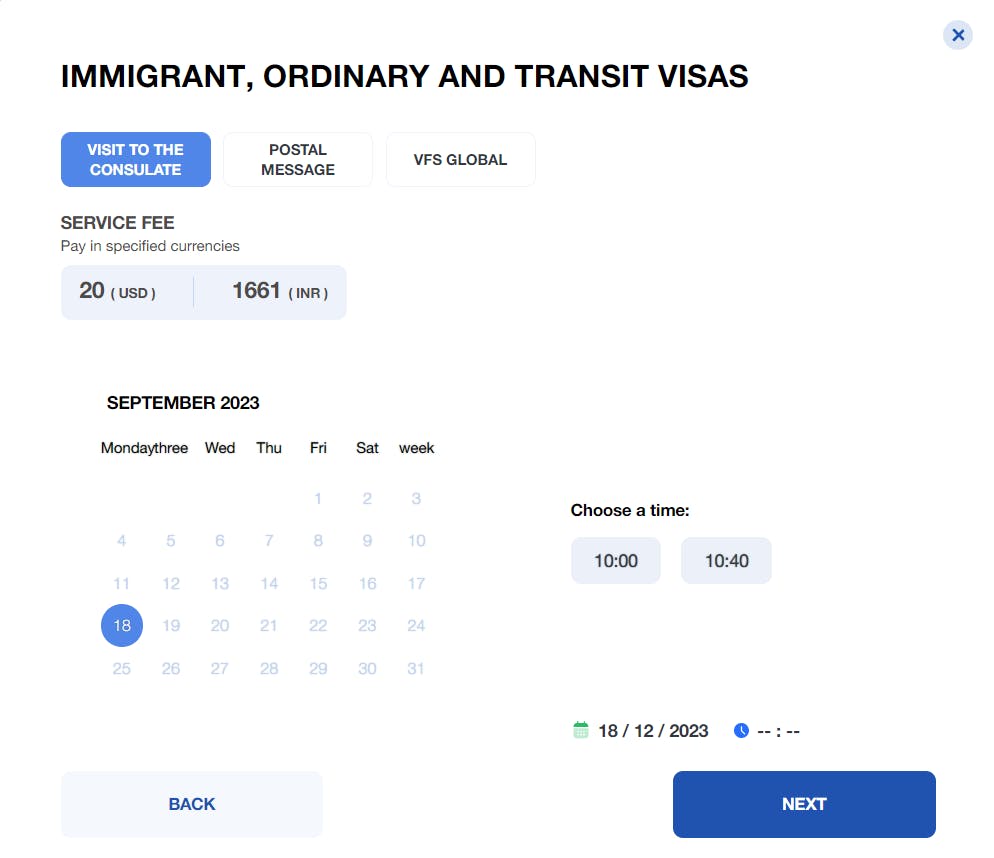 Step 3: Personal Information
Next, you must submit your personal and travel details, such as name, address, travel dates, passport number, and more.
This step requires a lot of information, so take your time and provide all the information accurately.
Step 4: Review Your Application
Before submitting your application, review all the details you provided to ensure accurate information. Once you are happy with all the information, you can select "Submit application".
Once you have provided your passport to the embassy, it can be done by visiting the embassy or the application centre or sending it via post.
5: Visa Conclusion
When your visa gets approved, you can receive it from the embassy, the application centre, or the postal service, depending on how you submitted it.
If your visa gets rejected, you can review the reasons for the denial. Once you have fixed the reasons, you can reapply for your Georgia work visa for Indians.
Doing A Georgia Visa Status Check
With the easy online system of the Georgian government, you can check your visa status in a few easy steps. Here are the steps you can follow:
1

Check out the Georgia webpage.

2

On the home page, scroll down and click "Common Electronic Register of Application."

3

Provide Your Serial Number.

4

Include the release date.

5

Click "Search" to find out your visa's current status.
Key Aspects Of The Georgia Work Permit Visa
Next, we will look at some of the important aspects of the work visa to Georgia, including the fees, processing time, and validity period:
What Are The Georgia Work Visa Fees?
The work visa fees for Georgia depend on the processing period you choose. You can opt to get a faster processing time for an additional fee.
For processing of 30 days, the fee is GEL 300. (Gorgean currency)

For processing of 20 days, the fee is GEL 450.

For processing of 10 days, the fee is GEL 600.
What Is The Validity Period For Georgia Work Permit Visa?
The Georgia work permit visa is valid for 1 year when issued. However, you can extend the visa to a validity of 6 years.
What Is The Georgia Work Visa Processing Time?
The normal processing time for a work visa is about 30 days. However, you can opt for a faster processing time by paying an additional fee.
Can I Obtain Residency With A Work Visa?
Yes, Indian nationals can obtain residency by staying in the country on a work visa. To obtain residency in Georgia, you must live there for at least 5 years. From there, if you are found eligible, you can then apply for a permanent residency visa.
In The End
We have seen that Indians can apply for a Georgia work permit visa. By ensuring you have all the documents and following the correct steps, you can get your work visa smoothly and hassle-free.
Good luck with your new work adventure in the wonderful country of Georgia!
Government Sources
Atlys strives to provide our readers with accurate information. So, all the information you have read in this blog was gathered from trusted and reliable government sources. 
Frequently Asked Questions
To obtain a work visa, you must either show proof of an employment offer to work in the country or provide proof of plans to start your own business in Georgia while meeting all the requirements.
Author: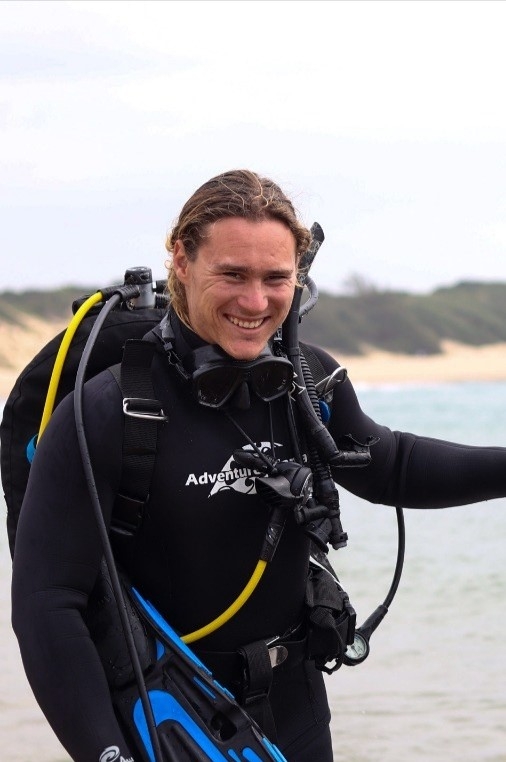 Gustav Mummbrauer
Verified Author: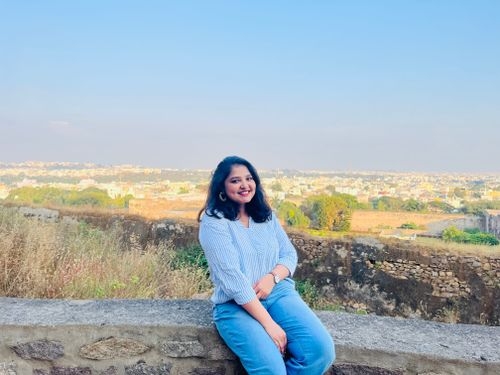 Nikhita Rathod