How To Get A Visa Appointment For Germany 2023?
Last Updated : 12-Oct-2023
Atlys in the news
30-Second Summary
Indian nationals are required to make a Germany visa appointment.
The Germany visa appointment waiting time ranges from 8 weeks - 1 year.

You can make an appointment online.

The appointment needs to be attended in person.

Visa applicants need to submit all their required documents at the appointment.
You can get a fast-track Germany appointment date. AtlysBlack guarantees a visa appointment date within 15 calendar days.
Important Information
Germany
— Do Indians Need To Attend A Visa Appointment For Germany?
Yes, Indians are required to book an visa appointment for Germany in India.
— How Long Does The Visa Appointment Germany?
The visa appointment takes 15 - 30 minutes.
— Where can I apply For A German Visa Appointment Booking?
Through AtlysBlack, you can receive an expedited visa appointment booking.
Do Indians Need To Attend A Germany Visa Appointment?
Yes, Indians planning to visit Germany typically need to attend a Germany visa appointment as part of the visa application process. 
The visa appointment is crucial in obtaining a visa to travel to Germany, especially for tourism, visiting friends and family, or business meetings. 
Why is the Germany visa appointment necessary?
The Germany visa appointment in India is a crucial step in the visa application. During this appointment:
Applicants submit their documents for verification.

Biometric information, such as fingerprints, is collected.

A brief interview is conducted to confirm the purpose of the visit.
It's an essential part of ensuring the integrity and security of the visa application process.
How To Schedule An Expedited Germany Visa Appointment?
Are you planning a trip to Germany and frustrated by long visa appointment wait times? AtlysBlack is here to make your travel dreams come true with our exclusive Schengen Visa Service. 
Say goodbye to the year-long waiting period and experience the ease of securing your fast-track Germany visa appointment.
How to get started:
2

A visa concierge will contact you.

3

AtlysBlack secures a German visa appointment slot. 

4

The visa concierge checks your documents.

5

Attend your visa appointment.
What AtlysBlack Offers
Quick Chat with Visa Experts: Need immediate assistance? Connect with our visa experts on WhatsApp for prompt answers to your questions and concerns.

Personalized Visa Advice: AtlysBlack offers personalized advice tailored to your specific visa needs and preferences.

Guaranteed Germany Tourist Visa Appointment: AtlysBlack guarantees you a Germany tourist visa appointment, or we'll refund your money.

Hassle-Free Travel Insurance: Travel insurance is a crucial part of your journey. Let us assist you in obtaining the necessary travel insurance coverage, ensuring your peace of mind during your travels.
Still, Have Questions? Contact AtlysBlack Experts Today!
Do you have any doubts or need more information? Speak to one of our AtlysBlack experts at +919958772441. 
How to Schedule a Germany Visa Appointment Through Government Channels?
It's time to schedule your Germany visa appointment with your documents in order. The German embassy has outsourced its visa application for Indian citizens to dedicated visa application centres. Follow these steps:
Step 1: Visit the Official Portal
Go to the official website of the appointed visa application centre. Find the visa section and navigate to the German visa appointment booking page.
Step 2: Create an Account
You'll need to create an account on the portal. Provide your details and choose a username and password.
Step 3: Fill in Your Details
Log in to your account and fill in your personal details and visa information. Select the correct visa category, which is usually "Tourist."
Step 4: Select a Date and Time Slot
Browse through the available dates and time slots for visa appointments. Book an appointment that suits your schedule.
Remember that Germany visa appointment slots can be extremely limited, and you might need to check a few times to find a suitable slot.
Step 5: Pay the Visa Fee
Pay the required visa fee online using the portal's secure payment system.
Remember that the dedicated visa application centre charges an additional fee for their services.
Step 6: Print the Appointment Confirmation
After successful payment, you'll receive an appointment confirmation. Print this confirmation and keep it safe.
Overview Of The Germany Schengen Visa Appointment
What Happens At The Germany Tourist Visa Appointment?
You might wonder why you must go to a Germany tourist visa appointment. Well, there are some good reasons:
1

Checking Your Papers: At the appointment, the people in charge will review all your submitted papers. They want to make sure everything is complete and correct. This includes your visa application form, passport, photos, and financial documents.

2

Taking Your Picture and Fingerprints: They'll take your picture and fingerprints. Unless you have had biometrics done in the last 59 months, then this part is not necessary.

3

Interview (if needed): Sometimes, they might want a brief interview with you.

4

Paying Visa Fees: If you haven't paid your visa fee online, you can do it in cash at the appointment. 

5

Getting a Confirmation: After the appointment, they'll give you a confirmation or receipt. Hang onto this because you might need it later to check your visa status.
How Long Is The Germany Schengen Visa Appointment?
A Germany Schengen visa appointment typically takes 15 to 30 minutes per applicant, but it can vary. 
During the appointment, you'll submit your documents, provide biometric data, and, if needed, attend an interview.
What Are The Earliest Germany Visa Appointment Available Dates?
The earliest available dates for a Germany visa appointment can vary depending on the specific consulate or embassy's workload. Sometimes, if it's a busy time, you might have to wait several months or even up to a year for a slot to become available.
You can expect to wait 8 weeks - several months for an appointment.
What Documents Do I Require For The Germany Visa Appointment In India?
Here are some of the important required documents:
Valid Passport: Make sure your passport is valid for at least three months beyond your planned stay in Germany.

Visa Application Form: Fill out the online visa application form accurately with all required information.

Passport Photos: Provide recent passport-sized photos that meet specific size, format, and background requirements.

Travel Itinerary: Show a detailed travel plan, including flight reservations, accommodation bookings, and your activities in Germany.

Financial Means: Demonstrate you have enough money to cover your expenses during your stay, with options like bank statements, sponsorship letters, or proof of paid accommodation (minimum of EUR 45 per day).

Employment and Income Proof: Include documents that confirm your employment status, such as an employment letter, income tax returns, or business registration documents.

Proof of Accommodation: Provide evidence of where you'll stay in Germany, such as hotel bookings, rental agreements, or an invitation letter from a host.

Purpose of Visit: Clearly state why you're visiting (tourism, business, studies, etc.) and submit relevant documents like invitation letters, conference registrations, or acceptance letters from educational institutions.

Previous Travel History: If you've been to Schengen countries, include previous visa copies or entry/exit stamps as proof of your travel history.

Travel Health Insurance: Get travel health insurance with a minimum coverage of EUR 30,000, covering medical emergencies, hospitalization, and repatriation for your entire stay.

Additional Documents: Depending on your visit's purpose, you may need extra documents like a No Objection Certificate (NOC) from your employer, proof of enrollment from an educational institution, or a marriage certificate for family visits.
What To Wear To My Visa Appointment For Germany In India?
Formal or business attire is recommended.

For men: Dress shirts, trousers, and dress shoes.

For women: Blouses, skirts/slacks, and closed-toe shoes.

Avoid casual wear like jeans, t-shirts, or shorts.

Ensure clean, neat, and comfortable clothing.

Keep accessories minimal.
What Are Some Questions Asked At The German Visa Appointment?
Purpose of Your Trip: Why are you travelling to Germany? What is the main purpose of your visit?

Duration of Stay: How long will you stay in Germany and the Schengen area?

Travel Itinerary: Can you provide details of your travel plans, including flight reservations and accommodation bookings?

Financial Means: How do you plan to financially support yourself during your stay in Germany? Can you provide proof of sufficient funds?

Employment Status: Are you currently employed? If so, where do you work, and what is your position?
After the Visa Appointment
After attending your visa appointment, you'll enter the waiting period. The standard processing time takes 15 calendar days but can be delayed up to 60 days.
Once your visa is approved, you'll receive a visa sticker in your passport. If it's rejected, the consulate will provide a reason, and you may reapply.
Tips for a Successful Visa Appointment
To increase your chances of a successful visa appointment:
Arrive at the consulate or embassy well in advance of your appointment time.

Have all your required documents ready.

Dress appropriately and professionally.

Be prepared to answer questions about your travel plans and financial means.

Stay calm and confident during the interview with the visa officer.
Conclusion
Your German appointment booking as an Indian traveller is crucial in realizing your dream trip to this beautiful European country. 
By following the steps outlined in this guide and being well-prepared, you can enhance your chances of securing your Germany tourist visa and embarking on an unforgettable adventure. 
Government Sources
In a time when trustworthy information can be scarce in the vast online landscape, we give utmost importance to fact-checking and verification through official German government websites. The post was written and fact-checked with the help of AI:
Frequently Asked Questions
The easiest and fastest way to get a Germany tourist visa appointment is through AtlysBlack. AtlysBlack guarantees you will receive a Germany visa appointment slot within 15 calendar days.
Author: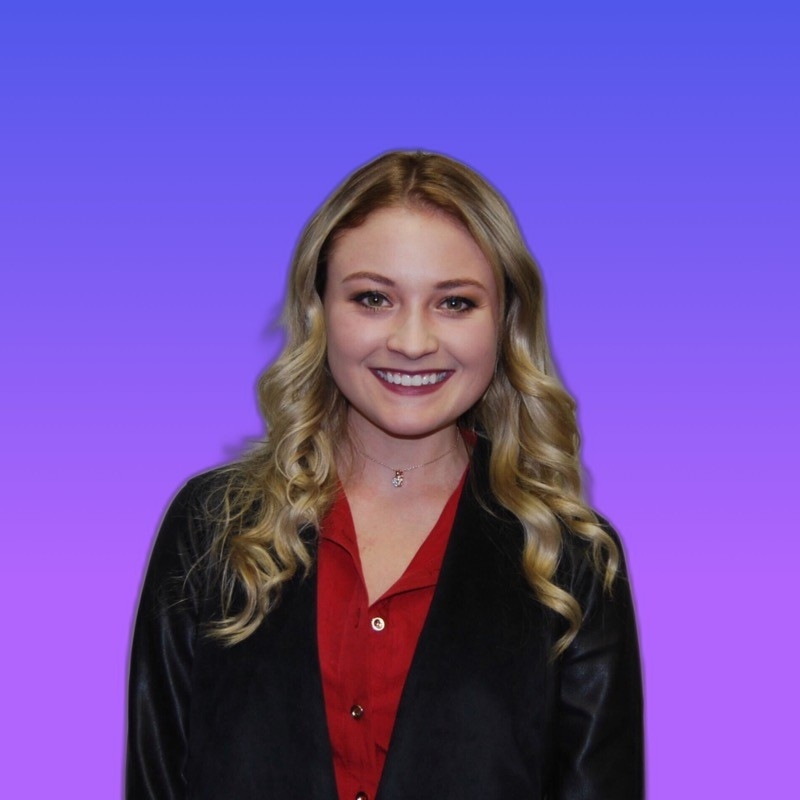 Shannon Reeler
Verified Author: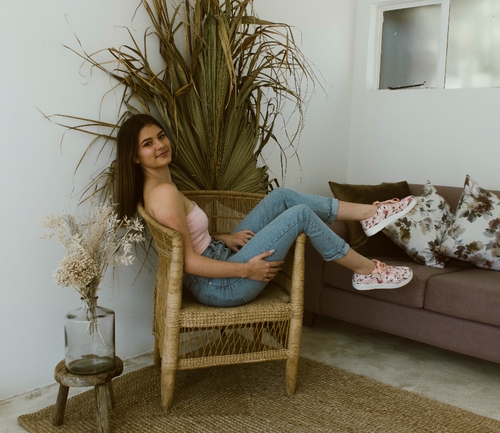 Laliq Schuman