Hong Kong Work Visa For Indians: Eligibility and Application
Last Updated : 04-Sept-2023
Atlys in the news
30-Second Summary
Indian nationals traveling to Hong Kong must apply for a Hong Kong work visa which allows them to work in Hong Kong.
You can complete the application online.

Hong Kong work visa doesn't require you to submit your passport offline.

Once your visa is approved, you will get a digital copy that you can use to enter the country (no visa stamp needed.

The Hong Kong work visa requires a copy of your passport, letter of employment, and more.
*Atlys does not provide this visa
Important Information
Hong Kong SAR China
— Do Indians Require A Visa?
Yes, especially for work reasons Indians require a visa for Hong Kong.
— Hong Kong Work Visa Price
The Hong Kong Work Visa fee is HKD 230, approx. ₹ 2410.
— Hong Kong Work Visa Duration Of Stay
Depending on the work visa type, normally one year to the duration of the business venture/training.
— Hong Kong Processing Time
The visa takes about 4-6 weeks to be processed.
Are you an Indian professional dreaming of an international career in a dynamic and vibrant city? Look no further than Hong Kong! With its robust economy and welcoming environment for expatriates, Hong Kong offers excellent opportunities for skilled workers from around the world. This blog will serve as your ultimate guide to securing a work visa in Hong Kong, specifically tailored to Indian nationals like yourself.
Do Indians Need A Work Visa For Hong Kong?
Yes, Indians do need a work visa to work in Hong Kong. Hong Kong. As a Special Administrative Region of China, Hong Kong has its own immigration policies and regulations. 
Any non-local individual, including Indian nationals, who wish to take up employment in Hong Kong must obtain a valid work visa before starting work.
> Your employer acts as the sponsor and begins the application process on your behalf. Similarly, Dependent Visa applications are typically submitted by the sponsor or employer of the main visa holder through the designated visa processing channels.
Types Of Work Visas Hong Kong
In Hong Kong, there are several types of work visas available for individuals seeking employment opportunities. The main types of Hong Kong work visas are:
The General Employment Policy visa is the most common work visa category for foreign professionals, executives, managers, and skilled workers. To be eligible, applicants must possess relevant qualifications, work experience, and a confirmed job offer from a Hong Kong-based company.

The Training Visa is for individuals who wish to undergo training in Hong Kong, which can enhance their professional skills or knowledge. The training should not be available in the applicant's home country.

The Investment Visa is for individuals who intend to establish or join a business in Hong Kong as entrepreneurs. The applicant must demonstrate a significant contribution to the economy and fulfill certain investment requirements.

The Working Holiday Visa is available for young people from specific countries or territories, allowing them to work and travel in Hong Kong for a limited period.

A Dependant Visa is for family members (spouses and children under 18) of individuals who hold valid work visas or are Hong Kong permanent residents.

The QMAS visa is for skilled individuals who meet specific prerequisites, such as age, education, work experience, and language proficiency. Successful applicants under this scheme are not required to have a job offer before entering Hong Kong.
Hong Kong Work Visa Requirements
The following documents are required for obtaining a Hong Kong work visa/permit:
Valid Passport: A valid passport with a minimum validity of 6 months is necessary.

Employment Visa Application Form: The applicant must fill out the employment visa application form completely and accurately.

Recent Passport-Sized Photographs: 2 to 3 recent passport-sized photographs of the applicant.

Travel Insurance: Proof of travel insurance coverage is required.

Health Insurance: Evidence of health insurance coverage for the duration of the stay in Hong Kong.

Letter of Consent (Mainland residents only): For Mainland residents, a Letter of Consent from the applicant's present working unit or relevant Mainland authorities is needed.

Travel Document: A valid travel document containing personal particulars, date of issue, date of expiry, and details of any re-entry visa held (if applicable). If the applicant is currently staying in the HKSAR, a valid travel document page containing the latest arrival stamp/landing slip/extension of stay label in the HKSAR and the latest issued "e-Visa" (if applicable) is required. A Chinese resident of the Mainland who has not been issued a travel document may submit his/her People's Republic of China resident identity card.

Official Transcript or Graduation Certificate: An official transcript of academic records, graduation certificate, or a supporting letter from the degree awarding institution indicating the applicant's attainment of undergraduate or higher qualification in a full-time and locally-accredited program in the HKSAR or in a full-time program offered by a higher education institution in the Mainland cities of the Guangdong-Hong Kong-Macao Greater Bay Area jointly established by universities of the Mainland and Hong Kong in accordance with the Regulations of the People's Republic of China on Chinese-Foreign Cooperation in Running Schools.

Company's Employment Contract or Letter of Appointment: The applicant must provide the company's employment contract or letter of appointment containing information about the post, salary, other fringe benefits, and employment period.

Macao Identity Card: For Macao SAR residents, the applicant's Macao identity card is necessary.

Taiwan Household Registration and Identity Card: For Taiwan residents, the applicant's household registration in Taiwan and Taiwan identity card are needed.

Proof of Overseas Residence: For overseas Chinese holding PRC passports, proof of the applicant's overseas residence, such as copies of official documents showing the applicant's conditions of stay and limit of stay endorsed by overseas authorities, may be required.
Employers must provide the following documents for the employment of foreign professionals:

Application Form for Employment: The employer needs to submit the application form specifically designed for hiring foreign professionals.

Copy of Employment Contract: A detailed employment contract containing essential information about the employee's salary, position, benefits, work duration, and other relevant terms must be provided.

Financial Information of the Company: The employer is required to furnish financial information related to the company.

Company's Work Background Documents: Unless the company is sponsoring the employee, documents pertaining to the company's work background are necessary.

Copy of Company Registration with the Government of Hong Kong: A copy of the company's registration with the Government of Hong Kong must be included in the documentation.

To be eligible for a work visa, applicants must meet the following criteria:

Job Offer: The applicant must have a job offer that aligns with their work experience or academic qualifications.

Clean Criminal Record: Applicants need to provide documents proving that they have a clean criminal record.

Educational Background: A strong educational background is essential. This can be demonstrated through relevant degrees, academic achievements, technical qualifications, and work experience in the related field.

Competitive Salary: The Hong Kong work visa should include a salary that covers income, medical benefits, accommodation, and other benefits similar to what professionals in Hong Kong receive. The salary should be equivalent to what local workers in Hong Kong earn.
Work Visa Hong Kong Application Process
The Work Visa requires your employer to be your sponsor and start the application process for you. Here are the steps:
1

Employer Sponsorship: Your prospective employer must sponsor your visa application. They will provide the necessary documents and support throughout the process.

2

Documentation: Prepare all required documents, including your passport, employment contract, educational certificates, and proof of work experience.

3

Submission: Submit your application to the Hong Kong Immigration Department either directly or through your employer. Choose the appropriate work visa to apply for.

4

Processing Time: The processing time for a work visa may vary. It's advisable to apply well in advance.

5

The Hong Kong work visa processing time refers to the duration it takes for the Hong Kong Immigration Department to review and evaluate an individual's work visa application. This includes the time taken to verify the applicant's eligibility, check the supporting documents, conduct any necessary background checks, and make a decision on whether to approve or reject the visa application.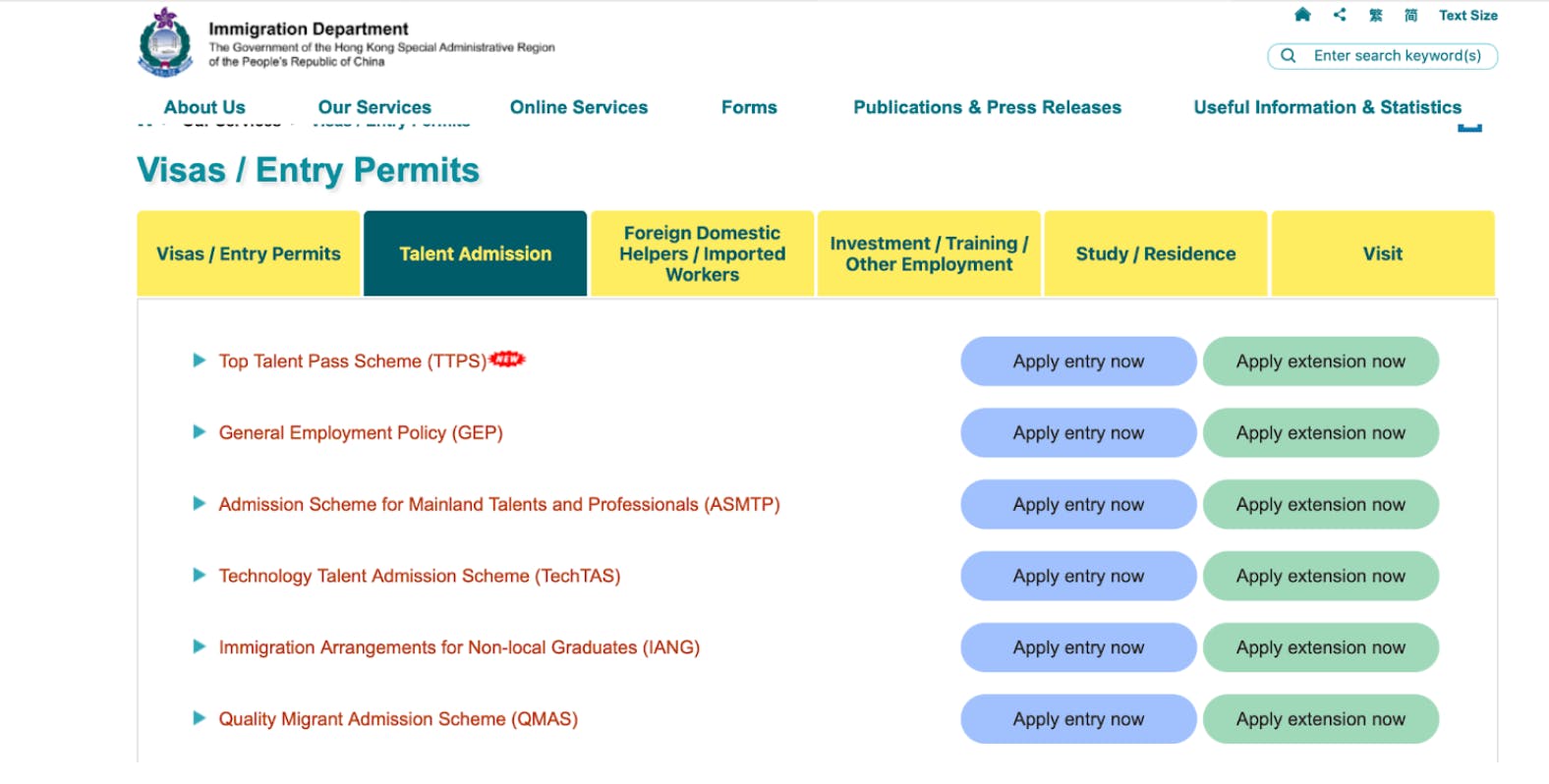 Overview Of The Work Visa Hong Kong
This section provides an overview of everything you need to know about the Work visa Hong Kong.
The work visa processing time is usually 4 - 6 weeks. 

The Hong Kong work visa processing time refers to the duration it takes for the Hong Kong Immigration Department to review, assess, and make a decision on a work visa application submitted by an individual seeking employment in Hong Kong.

The validity of a Hong Kong work visa depends on the type of work visa issued and the individual's specific circumstances. Work visas in Hong Kong are granted for a specific period, and the validity can vary accordingly. Here are the typical validity periods for some common types of Hong Kong work visas:

General Employment Policy (GEP) Visa:

The GEP visa is typically granted for an initial period of one year. It can be renewed for subsequent periods as long as the applicant continues to meet the eligibility criteria and remains employed with the same company.

Investment Visa:

The validity of an Investment Visa is tied to the duration of the business venture in Hong Kong. If the business remains viable and the applicant continues to fulfill the visa conditions, the visa can be renewed as needed.

Training Visa:

The Training Visa is typically granted for the duration of the training program or course, as specified in the visa application.

It's important to note that the validity of a work visa is subject to change based on the individual's employment status, changes in government policies, and compliance with visa regulations.
What Happens At Immigration?
When arriving at the immigration checkpoint with a work visa for Hong Kong, the following process typically takes place:
Submission of Documents: The visa holder approaches the immigration counter and presents their valid passport with the work visa endorsement to the immigration officer.

Verification of Identity and Visa: The immigration officer will verify the individual's identity and check the validity and authenticity of the work visa. They will also confirm that the visa holder is the same person as mentioned in the visa documentation.

Entry Endorsement and Entry Stamp: If everything is in order, the immigration officer will endorse the visa, allowing the individual to enter Hong Kong legally for work purposes. An entry stamp will be placed in the passport, indicating the date of entry and the permitted stay period.

Record Keeping: The immigration officer will make a record of the individual's entry into Hong Kong, including relevant visa details and the purpose of the visit, in the immigration system.

Additional Questions or Clarifications: In some cases, the immigration officer may ask the visa holder additional questions about their employment, purpose of visit, or other relevant details to ensure compliance with visa regulations.

Customs Declaration: After clearing immigration, the individual may proceed to customs, where they might need to declare any items or goods they are bringing into Hong Kong.
All Done!
Congratulations! Armed with this comprehensive guide, you're now ready to embark on your journey to Hong Kong. From understanding the visa process to settling into your new home, this blog has covered everything you need to know. Embrace the opportunities that await you in this vibrant city and begin your exciting career journey in the Pearl of the Orient! Good luck!
Government Sources
Atlys aims to offer dependable and trustworthy information for a smooth visa application process. We gather data from reputable government sources to ensure reliability and prioritize our customers' needs:
Immigration Department Of Hong Kong
This blog was fact-checked and written with the help of AI.
Frequently Asked Questions
Yes, holders of valid work visa in Hong Kong can change jobs, but they must apply for a new work visa with the Immigration Department. The new job must still meet the visa eligibility criteria.
Author: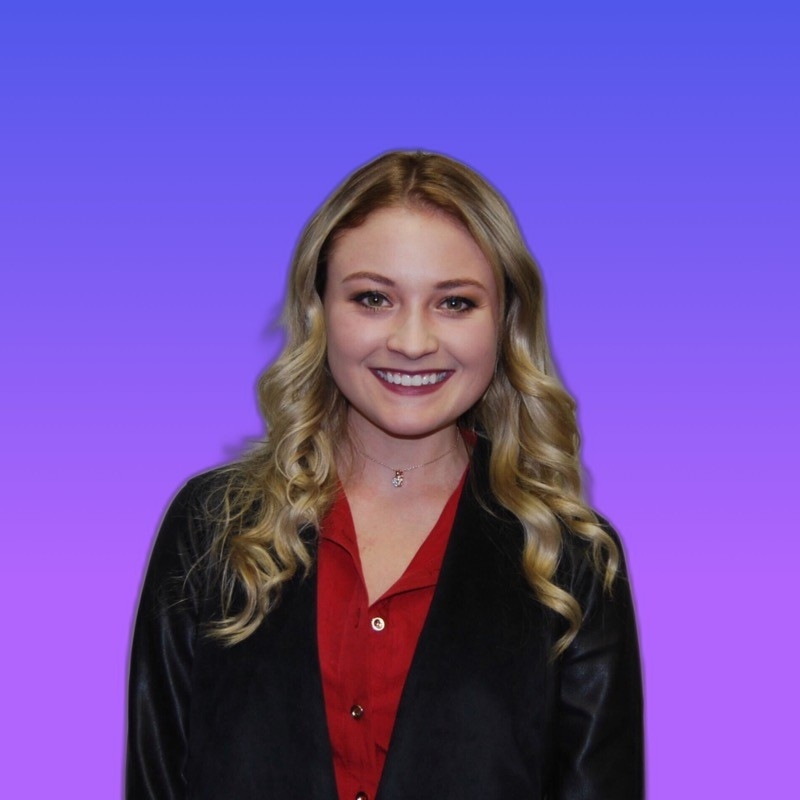 Shannon Reeler
Verified Author: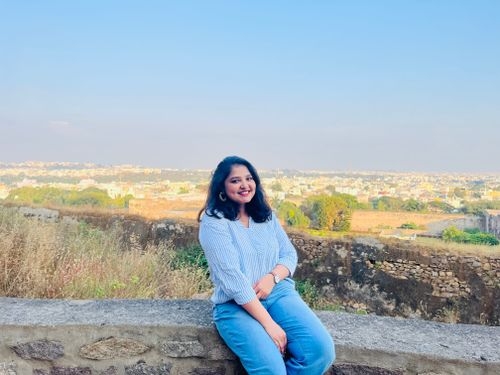 Nikhita Rathod