Apply for an E-Visa to India: Easy Online Application Process
Last Updated : 02-Oct-2023
Atlys in the news
30-Second Summary
US citizens need a visa in order to travel to India.
You can apply for a 30 day visa online.

This visa only allows you to travel for tourism purposes.

US green card holders can apply for this visa without leaving the country.

You only need a yellow fever vaccination certificate if your traveling from or through a yellow fever country.
Important Information
India
— Is A Visa Required?
Yes, you must apply for an Indian visa before traveling.
— India E Visa Fees
The 30 day India e visa costs USD 25.
— India E Visa Processing Time
The processing time is 5 business days.
— Lenght Of Stay
You can stay a maximum of 30 days.
— E Visa Validity
The visa is valid for 30 days.
While US passport holders greatly benefit from visa waivers for international travel worldwide, US citizens need a valid visa to enter India. Luckily, US citizens can apply for an e visa to India.
Do I Need A Visa To Go To India?
Yes. US citizens need an entry visa for India. All tourists, including children, must obtain a visa before arrival. The Government of India does not grant visas on arrival. You can apply for an e visa to India online. Alternatively, US citizens can apply for the 10-year India Visa before traveling to India.
No matter how short your trip is, you must get a visa to visit India. The type of visa you need depends on the purpose of your trip and the duration.
What Is The E-Visa For India?
It's an electronic visa that allows travel to India for numerous purposes such as tourism, business, etc. Unlike traditional visas, the e-Visa for India from the USA is completed online, hence the "e," which stands for electronic.
Applying for an India Visa online is much easier than applying at the embassy. It eliminates travel time and uncertainty and is relatively easy to do.
Apply For Your India E Visa Through Atlys
Atlys works with partners to simplify the visa application process. This means you'll get a more streamlined application process and apply faster.
Please note that Atlys only provides the 30-day and 5-year e visa.
You need certain documents when applying for your India e-visa. These documents include:

Proof of travel insurance: You need travel insurance that'll cover your trip. If you don't have insurance, you can buy it through Atlys.

Valid passport: You need a scanned copy of your passport biodata page. Your passport must be valid for at least six months from your intended travel date.

Passport photo: You must upload a passport photo that is no older than 6 months.

The application process through Atlys is fast and hassle-free. Here's a step-by-step guide you can follow:

1

Download the Atlys app and create your account. If you already have an account you can just sign in.

2

Next, you need to search for your travel destination in the search bar at the top.

3

Then, you can start your application. Make sure you choose the right visa.

4

Complete the visa application form and upload the required documents.

5

Pay the visa fee and submit your application.

You'll get real-time updates about the progress of your visa. Once your visa is approved, you'll receive your visa digitally via email.

Here's how you can check your India e-visa status through the Atlys app:

1

Go to the Atlys app and click on "Profile."

2

Then, click on "My Documents" at the bottom of your screen.

3

You'll be able to see the status of your visa on the next page.
Applying For Your E Visa For India Through The Government Portal
Before you start your application for an e visa to India, make sure to have these documents ready:

Scanned copy of your passport bio page: The passport validity has to be more than 6 months. If your passport expires within 6 months, you will not be allowed to submit your Indian e-Visa application.

A passport photo: You can upload the photo in a jpeg format - you can use this free tool to convert your photos to JPEG.

Yellow fever vaccination: You only need a yellow fever vaccination certificate if your traveling through or from a yellow fever country.

Once your documents are ready, you can start completing the application form for the India visa online.

The online application process is split into 8 steps:

Step 1: Create An Account

You'll be greeted by a simple page showing an infographic. It explains how to apply for your new e-Visa.

Tap on Apply Online and create an online account. You have to select what type of visa you require while creating the account. The date of arrival doesn't have to be the exact date; you can provide a rough date within 45 days, more or less.

Step 2: Applicant Details And Passport Details

Enter your personal information, this includes your name, gender, date of birth, nationality, etc.

After filling out your personal information, you must complete the section that requires your passport details. Here you will enter your passport number, date of issuance, and expiry date. During this step, you must also fill in the country where your passport was issued.

Step 4: Address Details

This refers to your home address in the country where you currently live, not where you'll stay in India. The Indian government or immigration will not ask you for proof of address. If you're a nomad, you can put your most recent address.

Step 5: Family Details

India requires details about your parents which includes their name, surname, nationality, etc. This is easy but make sure you provide the correct legal names of your parents.

Step 6: Occupation Details

I recommend choosing your occupation as OTHERS. If you're self-employed, put your business address. If you're unemployed, select that and put 'NA' in other fields.

Step 7: References

This is someone you know in India and someone you know in your home country. If you don't know anyone in India, provide your hotel or Airbnb details.

Step 8: Upload Your Documents And Submit

India requires 2 documents: your passport and your recent photo.

Photo

Take a photo against a white background. Transfer it to your computer and convert it to JPEG. Many people face problems with the Indian eVisa system here - it's best to use Atlys' free passport photo tool to get around this.

The photo has to be 350x350 px and not more than 1MB.

Passport:

Finally, you have to upload a photo of your passport bio page. The copy of our passport bio page has to be of a specific size and in PDF format.

Once you have successfully uploaded your photo, you can finally submit your application for it to be processed. That's it! Now you've applied for your India Visa online.
The India E-Visa Basics — Understand The Process for A Visa to India
The India e-Visa processing time is about 5 business days. Therefore, I recommend starting your application as early as possible before departure to India.

This ensures that you leave enough time for authorities to process your application. Keep in mind that the India e-Visa processing time can be longer. Different factors can delay your India e-Visa processing time.

The visa is valid for 30 days. If your trip is extended, you must apply for another visa. Make sure you don't overstay your visa as you'll receive a fine for each day you overstay.

The cost of the 30 day Indian e-Tourist Visa is USD 25.

Keep in mind that the India Visa fees may change at any time. The fee is non-refundable.
How To Contact The Indian E-Visa Helpline?
This was a pain. I'd advise doing the above steps right to avoid this. But if you need to contact the helpline: email mailto:indiatvoa@gov.in usually works better. Their phone line (+91-11-24300666) doesn't work mostly, but I found that they've available operators between 1 pm and 3 pm IST.
Have your Passport number, Application ID, Date of Birth, and Full Name ready before contacting.
You Can Now Travel To India!
You're now an expert in the India e-visa. Once you've successfully applied, you can travel to India to enjoy all the country offers. After reading through this in-depth guide, you should understand the India e-visa processing time, cost, and application process well.
Government Sources
At Atlys we only want to provide credible and reliable information. So, we only use government sources to find the information for our blog posts. This includes:
Frequently Asked Questions
Yes, they can. US citizens can now apply for an Indian e-visa. This means that you don't have to go to an Embassy to apply for a visa; you can apply from the comfort of your own home.
Author: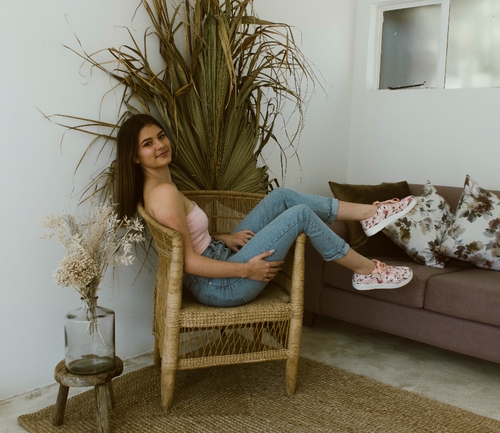 Laliq Schuman
Verified Author: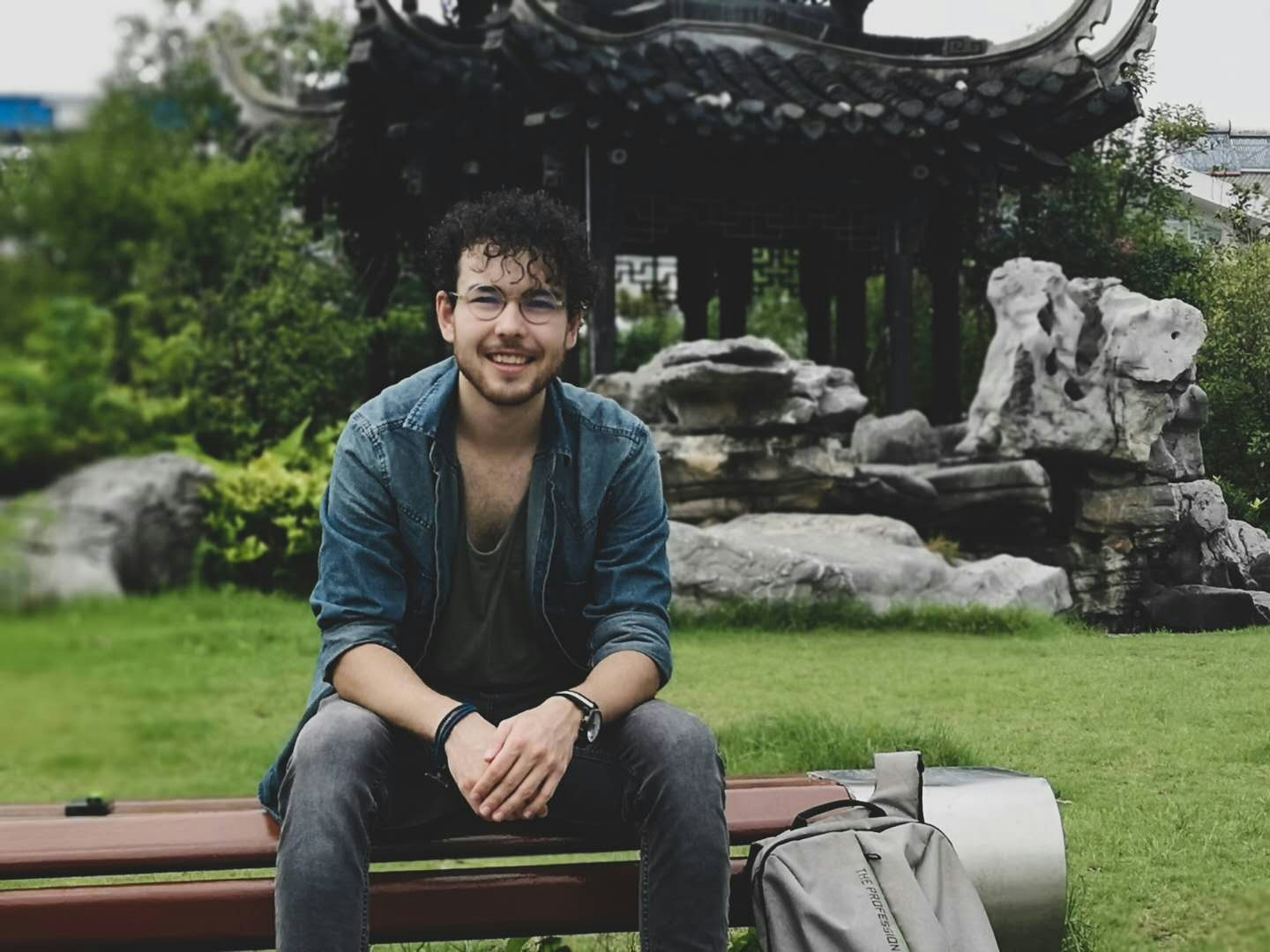 Richard Dettmar