Hungary Visa for Indians: A Complete Guide 2023
Last Updated : 04-Sept-2023
Atlys in the news
Are you an Indian citizen dreaming of exploring the beautiful landscapes, rich history, and vibrant culture of Hungary? Look no further! In this comprehensive guide, we will walk you through the process of obtaining a Hungary visa for Indians - also known as the Hungary Schengen visa.
Type Of Visa: Hungary visa for Indians.Hungary Visa Processing Time: 15 - 60 days.Hungary Visa Fees: EUR 80, approx INR 7053.Hungary Visa Validity: 90 days in a 180-day period.Is There A Hungary Visa On Arrival For Indians? No.
Do Indians Need A Visa For Hungary?
Yes, Indian citizens require a visa for Hungary from India. Obtaining a Hungary visa for Indians is necessary before travel. The Hungary Schengen tourist visa falls under the category of a short-term visa, specifically a Schengen Visa Type C.
The Hungary Schengen Visa, also referred to as the Tourist Visa, grants entry into Hungary for tourism purposes such as vacations, sightseeing, and leisure activities, and permits short business trips for attending meetings, functions, and meeting clients, but it does not permit employment in the country.
Hungary is part of the Schengen Area, which allows for seamless travel across multiple European countries. By obtaining a Hungary Schengen visa, Indian citizens can explore not just Hungary but also other enchanting destinations within the Schengen region.
These are the Schengen states:
Austria, Belgium, Croatia, Czech Republic, Denmark, Estonia, Finland, France, Germany, Greece, Hungary, Iceland, Italy, Latvia, Liechtenstein, Lithuania, Luxembourg, Malta, Netherlands, Norway, Poland, Portugal, Slovakia, Slovenia, Spain, Sweden, and Switzerland.
Hungary Visa Requirements For Indian Citizens
These are the documents required for a Hungary tourist visa from India.
Duly completed Hungary Visa Application form: Fill it online, download, fill, print, and sign. Provide your email ID in column 17 for communication.

Valid passport or travel document: With at least two blank pages, valid for 3 months after your trip, and issued within the past 10 years.

Schengen Travel Insurance/Medical Insurance: Coverage of EUR 30,000 valid for the entire trip, including COVID-19 emergencies, and covers all Schengen countries.

Proof of accommodation: Private accommodation, rental agreement, hotel reservations, etc., covering the entire stay and all Schengen countries you plan to visit.

Proof of financial funds: Cover letter, bank statement of the last 3 months, income tax returns, ITR V acknowledgment, and leave permission from your employer.

Proof of employment/studies: Official letterhead with contact information, name, position, salary, years of employment/studies, and approval of absence/position after leave.

Return flight ticket: Showing your intention to return home.

Cover letter: Explaining the purpose of your trip.

Employment status documents
Requirements For Employment Status
These are the documents required:
Self-employed: Business license, company income tax returns (past two years), company bank statement (past 3 months).

Business owner: Certificate of registration of the company.

Student: Enrollment paper and No Objection Certificate from the school/university.

Salaried: Proof of employment/studies on official letterhead.

Unemployed: Unemployment certificate and proof of income (if any), spouse's employment certificate and income document (if married).
Hungary Schengen Visa Requirements For Minors
These are the visa requirements for minors, they need to submit the following additional documents:
If the minor is traveling with only one parent, written consent of the other parent or guardian, and a signed copy of their passport or other photo ID. In case a person has sole custody or guardianship of the minor, proof of this should be submitted.

If the minor travels alone (without parents), written; consent, from both parents or legal guardians of the minor; as well as signed copies of the passports or other photo ID of the parents or legal guardians.

All minors must be accompanied by both parents or legal guardians and sign the application form in front of a VFS officer. Except in cases where, the child is traveling with one parent to visit the other parent, who is residing in Iceland.-

If you have stepchildren - A letter from the mother or father that permits the children to travel with you.
Hungary Financial Requirements
To meet the financial requirements for a visa for Hungary from India, you must have a minimum of 10,000 HUF (equivalent to INR 2,409.94) per day of your intended stay. This amount demonstrates your ability to cover your expenses during your visit to Hungary.
Hungary Photo Requirements
The Hungary photo requirements for visa applications are as follows:
Size: The photograph should be 35x45 mm (3.5x4.5 cm).

Background: The background must be plain, light-colored (preferably white), and without any patterns or shadows.

Expression and Pose: The applicant should maintain a neutral facial expression, with both eyes open and clearly visible. The head should be centered and facing the camera directly. Hats or headgear are not allowed unless worn for religious or medical reasons, in which case they should not cover the face.

Attire: The applicant should wear normal attire that does not cover the face. Uniforms, camouflage clothing, or any clothing that may resemble a uniform should be avoided.

Glasses: If the applicant wears glasses, the eyes must be clearly visible without any glare or reflections. The frames should not cover any part of the eyes.

Quality: The photograph should be of high quality, sharp, and clear, with no blurriness or overexposure.

Date: The photograph should be recent, taken within the last six months.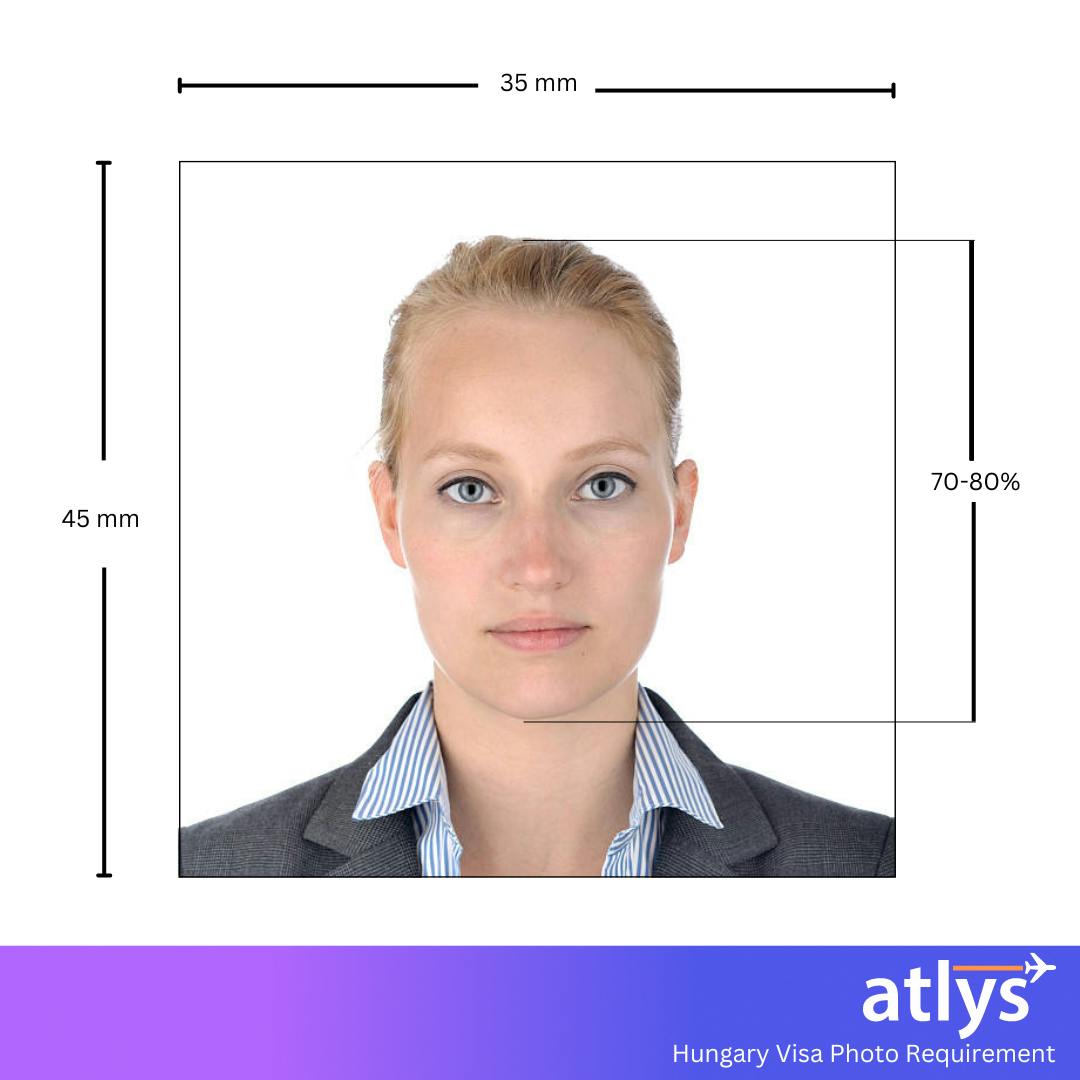 How To Apply For A Hungary Visa From India?
VFS mainly handles Hungary visa applications. The Consulate of the Embassy of Hungary in New Delhi does NOT accept C visa applications locally.
Follow these easy steps to apply for your Hungary visa for Indians:
Step 1 - Gather The Required Documents
Begin by collecting all the necessary documents, as this is the most time-consuming part of the process. Creating a checklist will help you keep track of the documents you have gathered.
Step 2 - Fill Out The Hungary Tourist Visa Application Form
Once you have all the required documents, proceed to fill out the Hungary Tourist Visa for Indians Application Form accurately. Download, print, and sign the form, ensuring that all the information provided is correct.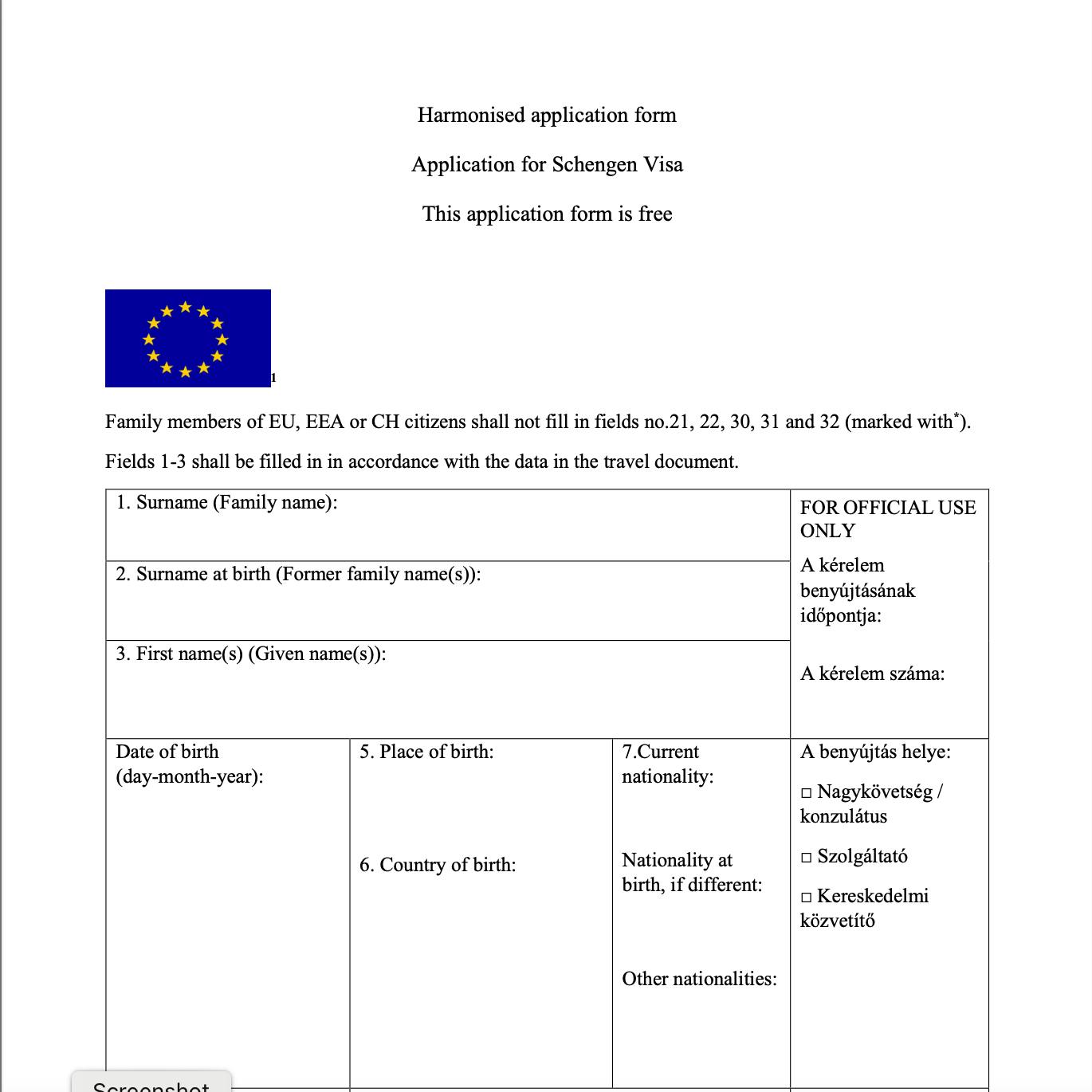 Step 3 - Determine The Application Location
Check where you need to submit your application since not all countries have a local Hungary representative. Verify the application location before proceeding.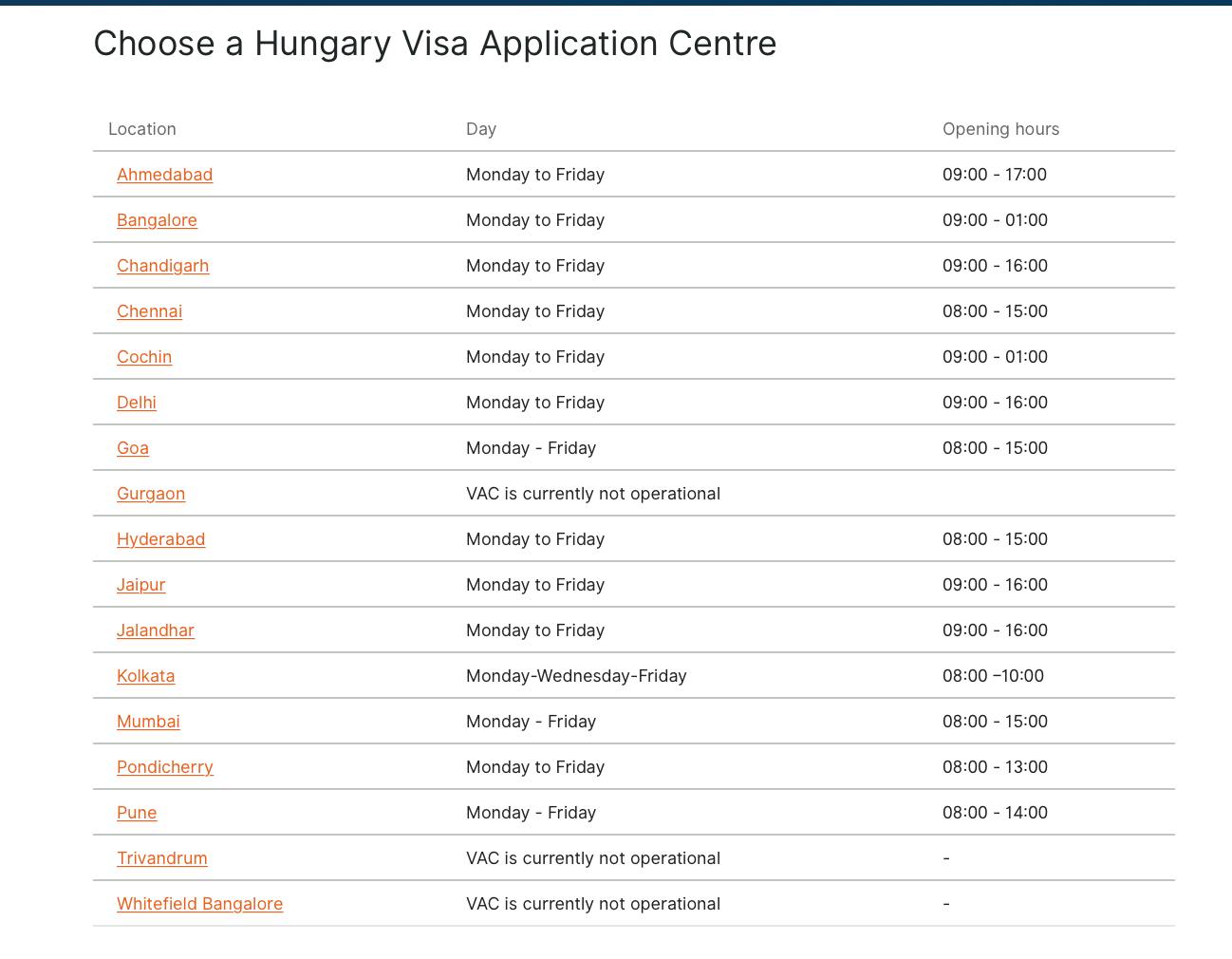 Step 4 - Schedule Your Visa Appointment
After determining the application location, schedule a visa appointment with VFS. Be prepared for the possibility that suitable appointment times may be limited. Starting the application procedure early ensures ample time to secure an appointment before your travel dates.
Step 5: Pay The Hunagry Visa Fees
Arrange the payment of the visa application fee by ensuring you have the necessary amount in the approved mode of payment.
Accepted modes of payment include cash, credit/debit cards, and Demand Drafts made payable to VFS Global Services Pvt. Ltd. You can make the payment at the VFS Application centers.
Step 6 - Attend Your VFS Hungary Appointment
On the day of your Hungary VFS visa appointment, arrive at the visa application center early with all the required documents. The visa officer may interview you briefly.
Answer truthfully the interview questions, and you can use your supporting documents to provide accurate information.
Step 7 - Provide Biometric Information And Wait for Feedback
During the appointment, submit your biometric information, which includes your fingerprints and a digital photo. If you have previously been to the Schengen Area within the last 59 months, biometrics may not be required. Confirm this with the application center.
Wait for your VFS Hunagry application to be processed.
VFS Hungary Visa Tracking
It is quite simple to do a Hungary visa status check, follow these steps:
Obtain the tracking number: Upon submitting your visa application, you will receive a crucial tracking number or reference number. This number allows you to monitor the progress of your application.

Visit the official website: Access the official website of the VFS Hungary where you submitted your visa application.

Find the visa tracking section: Locate the visa tracking or application status section on the website. Usually, it can be found within the visa or consular services section.

Enter the tracking number: Input the provided tracking number or reference number that was given during the application submission.

Check the status: Submit the tracking number and patiently await the website to display the current status of your visa application. The status may indicate if the application is being processed, approved, or rejected.

Overview Of The Hungary Visa For Indians
In this section, we will discuss everything about the Budapest visa for Indians in detail.
What Is The Hungary Visa Processing Time?
The Hungary visa processing time is 15 - 60 days.
The earliest you can apply is 3 months before your trip. It is recommended to start your application as soon as possible to allow for any unexpected delays or longer processing times.
What Are The Hungary Visa Fees For Indians?
The Hungary visa fees for Indians are set out as follows:
For adults: EUR 80, approx INR 7053.

For children 6 - 11 years: EUR 40, approx INR 3527.

For children under 6 years: Free.
VFS charges a service fee of INR 2197 (With Biometrics) for the Hungary Schengen visa.
What Is The Schengen Hungary Visa Validity?
The single-entry Schengen Visa allows you to visit Hungary for a maximum of 90 days within a 180-day period.
Please note that you must travel within 3 months from the date of issue of the visa.
To calculate your stay in Schengen, you can use the Schengen Visa Calculator.
Can I Extend My Budapest Visa For Indians?
No, it is not possible to extend a Schengen Visa while on your trip, unless there are exceptional circumstances. If you wish to extend your stay, you will need to leave the Schengen Area and apply for a new visa to return and continue your visit.
Keep in mind that obtaining an extension for a Schengen Visa is only granted in rare and exceptional cases.
What Are The Types Of Hungary Schengen Visas?
When it comes to Schengen visas for Hungary, there are different types available to cater to various travel purposes. Here are the main types of Schengen Hungary visas:
Hungary Tourist Visa (Schengen Visa Type C)

Hungary Business Visa (Schengen Visa Type C)

Hungary Visitor Visa (Schengen Visa Type C)

Hungary Medical Treatment Visa (Schengen Visa Type C)
What Are Some Of The Common Reasons For Hungary Visa Rejection?
There can be several reasons for a Hungary visa rejection. Here are some common ones:
Insufficient or Inaccurate Documentation

Inadequate Proof of Funds

Lack of Travel Itinerary or Purpose

Weak Ties to Home Country

Previous Immigration or Visa Violations
According to India Times, the Hungary visa success rate for Indian citizens in 2022 was extremely high, with a rejection rate of only 12.1%.
Have a look at the Schengen countries with the highest visa rejection rates.
What Happens When I Reach Immigration?
When you reach immigration, you will undergo a process to enter the country. Here's what typically happens:
Queue and Present Travel Documents: You will join the immigration queue and have your travel documents ready, including your passport and visa (if required). Follow the instructions and wait for your turn.

Approach the Immigration Officer: Once called forward, approach the immigration officer at the counter. They will verify your travel documents and ask you a few questions related to your visit, such as the purpose of your trip, duration of stay, accommodation details, and return flight information.

Provide Necessary Information: Answer the immigration officer's questions honestly and provide any additional information or documents they may request, such as proof of accommodation, travel itinerary, or financial means to support your stay.

Biometric Data Collection: In some countries, you may be required to provide biometric data, including fingerprints and/or a photograph. Follow the instructions given by the immigration officer for this process.

Entry Stamp or Permit: If everything is in order, the immigration officer will grant you entry by stamping your passport or providing a permit. This allows you to legally enter and stay in the country for the specified duration permitted by your visa or visa waiver.

Collect Your Baggage: After clearing immigration, proceed to the baggage claim area to collect your checked-in luggage, if applicable.
All Done!
Congratulations! You've now equipped yourself with a complete understanding of the tourist visa for Hungary from India application process.
By adhering to the requirements, being patient during the processing time, and paying the necessary fees, you're one step closer to embarking on a memorable journey through the charming landscapes of Hungary.
Government Sources
This information was gathered from reputable sources such as:
This blog was fact-checked and written with the help of AI.
Frequently Asked Questions
To obtain a Hungary visa for Indians, you will have to submit your application through VFS.
Author: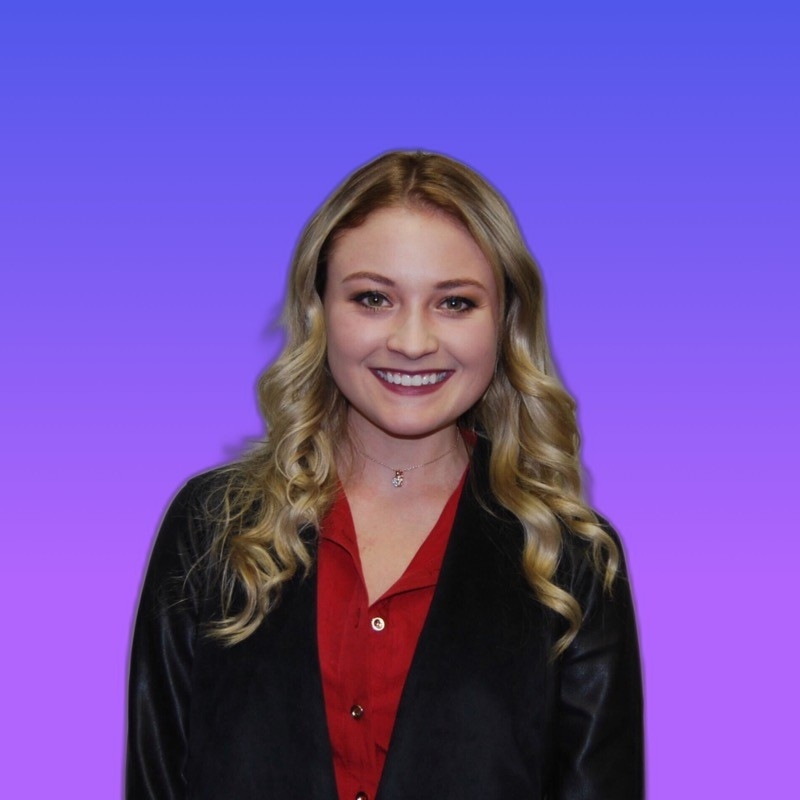 Shannon Reeler
Verified Author: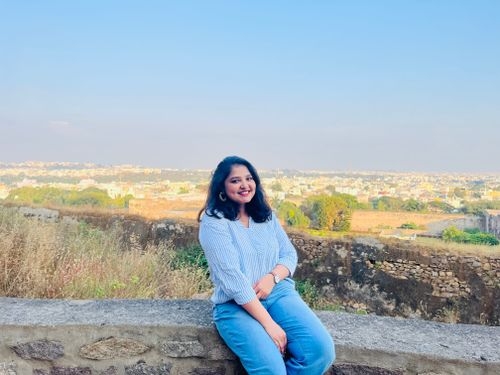 Nikhita Rathod