Indonesia Business Visa for Indians: Application Process
Last Updated : 25-Oct-2023
Atlys in the news
30-second summary:
Indians planning to travel to Indonesia for Business need a visa to enter the country. You can get an Indonesian business visa. 
You can submit your visa application online, eliminating the need for in-person visits to the Embassy. 

Unlike certain visa types, there's no requirement to dispatch your physical passport; the entire process is handled digitally. 

Upon approval of your business visa, you'll be issued a digital visa for your travels to Indonesia. 

For a trouble-free experience, starting your application one week before your intended trip is advisable. 
When applying for the Indonesia Business Visa for Indians, it's important to have a sponsor or guarantor. This sponsor can be either an Indonesian citizen or a corporation based in Indonesia.
Important Information
Indonesia
— Is a Visa Required?
Yes, Indians need an Indonesian business visa.
— Indonesia Business Visa Validity
The Indonesia business visa is valid for 180 days.
— Length of stay
You can stay for 60 days with a business visa for Indonesia.
— Processing time
The processing time for an Indonesian business visa is 4 days.
Are you an Indian planning to visit Indonesia? Here is what you need to know about business visa for Indonesia.
Do I Need An Indonesia Business Visa For Indians?
A business visa in Indonesia is a type of visa that allows foreign nationals to enter Indonesia for business-related activities. This visa is designed for individuals who intend to engage in various business-related purposes in Indonesia, such as meetings, conferences, negotiations, market research, and exploring business opportunities.

How long you can stay depends on the type of visa, usually between 60 days to a year. There are two main types, single-entry and multiple-entry business Visas, each with its own rules and duration.
The Indonesia Business Visa is not meant for employment in Indonesia. If you intend to work in Indonesia, you would generally need to obtain a different type of visa, such as a work visa for Indonesia.
Indonesia Business Visa Requirements For Indian Citizens
Required Documents
Requirements for an Indonesia business visa for Indian citizens are as follows:
1

A valid passport with a minimum of 12 months validity for a single-trip visa application can have a maximum validity of 180 days.

2

For foreigners with travel documents or no citizenship, travel documents must be valid for at least 12 months.

3

A letter of guarantee from the Guarantor is required. You need to obtain a formal letter from your sponsor or guarantor. This letter serves as a written commitment from the sponsor, stating that they will be responsible for certain aspects or obligations during your stay in Indonesia, as required for the business visa application.

4

Proof of financial capability to cover living expenses in Indonesia can be demonstrated by a checking account, savings book, or deposit for the last 3 months with a minimum balance of USD 2,000 or its equivalent.

5

Proof of health insurance from an Indonesian legal entity insurance company covering health expenses during the foreigner's stay in Indonesia.

6

A return ticket or season ticket for onward travel to other countries, excluding individuals in transit to join a ship and continue to another country.

7

Recent passport-sized photographs meeting specific criteria: in colour, *.JPEG file format, 100kb - 200kb in size, taken against a solid white background, not edited or processed, and captured within the last 6 months.
How To Get A Business Visa From Indonesia?
Getting your visa approval is a straightforward process. Just follow these steps and ensure your application is complete to increase your chances of approval.
1

Registration: Select your sponsor type, provide sponsor details, upload required documents, wait for approval, and receive a decision (approval or rejection) to secure your sponsorship.

2

Visa Application: Start your visa application by visiting the immigration website, logging in, creating your application, understanding the terms and conditions, selecting your visa type and purpose, specifying your location, and choosing your payment method.

3

Payment Options: SIMPONI, an online billing system managed by the Ministry of Finance, simplifies payments through multiple channels. Additionally, certain activities, like force majeure, foreign experts, scholarship students, and others, are eligible for a DUTY-FREE payment option with zero fees in either IDR or USD.

4

Provide Your Information: When filling out your application, include personal info, travel plans, and answers to questions. Upload the necessary documents in *.JPEG format, ensuring they are between 100-400kb, properly oriented, with complete passport or ID pages and recent photos. Attach these documents to the correct sections to meet all requirements.

5

Submit Your Application: Once you're confident that your visa application is complete and accurate, submit it.

6

Payment Notification: The guarantor will receive an email notification with a visa payment code after submitting. This code is valid for seven days.

7

Application Processing: After the guarantor makes the payment, the application will be verified and validated within a maximum of five working days. Approved applications will receive an electronic visa, while rejected ones will be provided with a reason for rejection via email.

8

Process Complete: Your visa application process is complete.
How Do I Check The Business Visa Application Status Online?


Yes, you can often track the status of your visa application online through the official website of the relevant visa authority in your destination country. Here are various methods you can use:
1

Passport Number: You can sometimes inquire about your application status by entering your passport number.

2

Application or Reference Number: Many visa processes assign applicants a unique application or reference number. You can use this number to monitor your application's progress.
Everything You Need To Know About Indonesia Business Visa From India
What Is The Indonesia Visa Cost From India?
The cost of an Indonesia Visa from India varies depending on the type of visa:
Single Entry Visa (valid for 60 days): 2,000,000 Indonesian Rupiah (IDR) per person.

Multiple Entry Visa (valid for 180 days): 6,000,000 Indonesian Rupiah (IDR) per person.
What Is The Indonesia Business Visa Processing Time For Indians?
The processing time for an Indonesia Business Visa for Indians is four working days.
How Long Can I Stay in Indonesia with a Business Visa From India?
The duration of your stay in Indonesia with a Business Visa from India can vary based on the type of visa you obtain.
Single Entry Business Visa (B211) usually allows up to 60 days and can be extended in 60 days, up to a maximum of 180 days.

Multiple Entry Business Visas (B212) grant 60-day stays for each entry, with the potential for multiple entries over a period of up to one year.
What Is The Validity Of The Indonesia Business Visa?
The duration of the Indonesia Business Visa for Indian citizens can differ based on the particular visa category you choose. In essence, there are typically two primary types:
Single Entry Business Visa (B211): This type of visa typically allows for a stay of up to 60 days. The visa itself have a maximum validity of 180 days.

Multiple Entry Business Visa (B212): Multiple Entry Business Visas often allow for multiple entries into Indonesia over a period of one year. Each stay, however, is typically limited to 60 days.
Can I Extend The Indonesia Business Visa For Indians?
Yes, you can extend your stay for 30 more days with this visa. But be cautious! If you stay too long, do things you're not allowed to, or break the rules, you could have to pay fines, get sent back home, or get into legal trouble in Indonesia.
And that's it!
In conclusion, the Indonesia Business Visa allows Indians to do business in Indonesia. There are different types of visas with varying rules, so you can choose the one that fits your plans. You can apply online, but following the visa rules is vital for a hassle-free experience. 
Whether you're attending meetings, exploring investments, or making deals, this visa supports business interactions in Indonesia, promoting global cooperation and economic development.

Government Source
At Atlys, we've collected information from sources we trust. The details in this blog come from reliable and dependable places like:


Author:
Mable Chidi
Verified Author: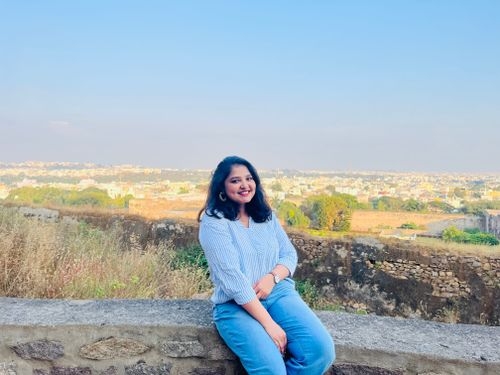 Nikhita Rathod