Indonesia Work Visa for Indians: Requirements and Process
Last Updated : 03-Oct-2023
Atlys in the news
30-second summary:
Indian nationals interested in working in Indonesia must apply for a work visa, allowing them to visit for work purposes.
You don't need to go to the Embassy in person; you can apply for your visa online.

There is no need to send your physical passport; it's all done online.

When your eVisa gets approved, you'll receive a digital visa for your trip to Indonesia.
This guide will help you through the process of getting your Indonesia visa without any hassle.
Important Information
Indonesia
— Is a Visa Required?
Yes, Indians need the Indonesia work visa.
— Length of stay
You can stay for 6 months to 1 year.
— Processing time
The processing time for Indonesia work visa is 4 days.
Are you an Indian planning to work in Indonesia? Learn all about the Indonesia Work Visa process in this simple guide.
When you're looking into getting an Indonesia Work Visa as an Indian citizen, it's important to know that there are various types of visas available. You can find detailed information on tourist visas and eVOAs in our dedicated blogs on these topics. 
Do I Need A Work Visa For Indonesia?
Yes, if you are an Indian national planning to work in Indonesia, you typically need a work visa, which is known as a KITAS (Kartu Izin Tinggal Terbatas). This visa allows Indians to go into the country for employment purposes and stay specified period.
Types of Jobs Covered by Work Visas
India and Indonesia offer different work visas and arrangements for Indians who want to work in Indonesia. Which visa you can apply for depends on your job, qualifications, and how long you plan to stay. Here are some common types of work permits for Indians working in Indonesia:
Experts/Professionals: These are people who work in Indonesia with specialised knowledge or skills.

Working on Ships or Floating Equipment: Foreigners can join ships, floating equipment, or installations in Indonesia's waters. They may be employed by sponsors for these roles.

Quality Control Experts: These experts ensure the quality of goods or products in Indonesia.

Inspectors or Auditors: People working as inspectors or auditors in Indonesia.

After-Sales Services: Professionals providing services after a product is sold.

Machinery or Engine Repair: Mechanics or engineers repairing machinery or engines.

Construction Experts: Professionals in the construction industry.

Performing Arts, Music, and Sports Professionals: Those involved in arts, music, or sports-related activities.

Film Industry Experts: Experts in the film industry working temporarily in Indonesia.

Prospective Foreign Workers: People who come to Indonesia to undergo a skills qualification test before starting work.
What Are The Requirements For Indonesia Work Visa From India
Required Documents For The Indonesia Work Visa Application
To apply for a Limited Stay Visa, you need to use the Online Visa Approval application and meet these requirements:
1

A letter from your employer (Guarantor) vouching for you.

3

Proof that you or your family have at least $2,000 or its equivalent for living expenses in Indonesia.

4

Two recent passport-sized photos with a white background.A recommendation letter from the employment agency or related authorities.

5

If you're a citizen of specific entities or work at a chamber of commerce, you'll need a recommendation letter from the State Intelligence Agency (BIN).
Passport Validity Requirements for Staying in Indonesia
Your national passport with these conditions:
1

Valid for at least 12 months if you'll be in Indonesia for up to 180 days.

2

 Valid for at least 18 months if you plan to stay or work in Indonesia for up to one year.

3

 Valid for at least 30 months if you'll be in Indonesia for up to two years.
How To Get An Indonesia Work Visa From India?
You must go through a specific application process to obtain an Indonesia Work Visa from India. Here are the general steps you should follow:
1

Visit the Immigration Officer website or use the Online Visa Approval platform to provide your information.

2

The Immigration Officer will carefully examine your documents to ensure they are complete.

3

After confirming your documents, you will be given a payment code for the immigration fees, which must be paid in accordance with the regulations.

4

Your profile will be established by the Immigration Officer, who will then verify your information once more.

5

You will receive approval for your visa application.

6

Finally, your visa will be issued and will be ready for use.
Everything You Need To Know About Indonesia Work Visa From India
What Is Indonesia Work Visa Processing Time For Indians?
The Indonesia work visa processing time for Indians is 4 working days.
Factors that may cause delays in the processing time of an Indonesia Work Visa can include:
Incomplete Documentation: Missing or incomplete documents can slow down the process.

Incorrect Information: Providing inaccurate information in your application can lead to delays.

Background Checks: If additional security or background checks are required, it can extend the processing time.
How Long Can I Stay in Indonesia with the Work Visa From India?
Your stay in Indonesia with the Work Visa from India can be for six months (180 days), one year, or two years, depending on your application. Plus, you can extend your stay if needed.
What Is The Validity Of The Indonesia Work Visa From India?
Work visas for Indonesia are usually first valid for 6 months to 1 year. If you need more time, you can make them last longer by extending them.
What Is The Indonesia Work Visa Cost For Indians?
The cost of an Indonesia Work Visa for Indians differs depending on several factors, including the type of work visa, the sponsoring employer or organisation, and any additional services or fees involved. Here are some general cost considerations:
Limited Stay Visa: 150 US dollars per application

Limited Stay Visa Approval: IDR 200,000 per application

Limited Stay Permit six months/180 days: IDR 1,000,000 per application

One-year Limited Stay Permit: IDR 1,500,000 per application

Two-year Limited Stay Permit: IDR 2,000,000 per application
Can I Extend The Indonesia Work Visa For Indians?
Yes, you can extend your Indonesia Work Visa if you need to stay in Indonesia beyond the initial validity period of your visa.
Start the process before your current visa expires to avoid penalties.

Your employer in Indonesia will usually help you with the extension by handling paperwork and fees.

The extension duration depends on your situation and visa type and can range from months to over a year.
And that's it!
In conclusion, getting a work visa for Indonesia as an Indian citizen involves working closely with your employer. The type of visa, how long it lasts, and the costs can change, so stay informed about the rules.
It's important to start the visa application process early, stay compliant with visa terms, and work closely with the sponsoring organisation or employer. Extending the visa before it expires is crucial to avoid penalties. 
Happy travels!

Government Source
At Atlys, we've gathered information from sources we have confidence in. The content in this blog is derived from reputable and trustworthy sources, such as:
Frequently Asked Questions
Overstaying your visa can result in fines, deportation, and difficulties in obtaining future visas for Indonesia.
Author:
Mable Chidi
Verified Author: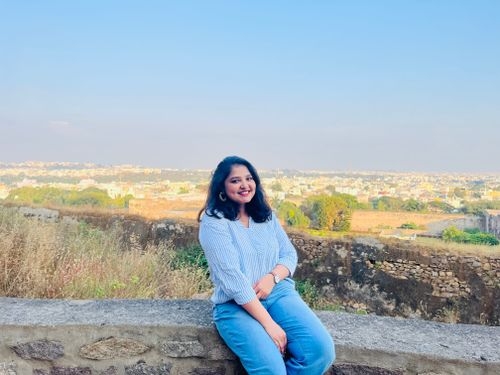 Nikhita Rathod