Israel Business Visa For Indians: How To Get Yours
Last Updated : 04-Sept-2023
Atlys in the news
30-Second Summary
The Israel Business Visa, or B/2 Visa, enables Indians to do business activities in Israel.
You must apply for this visa in person at a visa application centre.

This visa is not for work or employment in Israel.

You can check the status online through the visa application centre website.

Make sure you plan ahead, provide accurate information and thorough supporting documents, and follow instructions for a successful application.
*Atlys does not provide this visa
Important Information
Israel
— Is A Visa Required For Indians?
Yes, it is. If you want to travel to Israel for business, you need a business visa.
— Israel Business Visa Fees
The Israel business visa fee is between ₹ 3430 and ₹ 3330
— Business Visa Processing Time
It takes about 3 weeks to process an Israeli business visa.
— Length Of Stay
You can stay a maximum of 3 months.
— Business Visa Validity
The visa is valid for 3 months.
What Is The Israel Business Visa?
The Israel business visa, or the B/2 Visa, is designed for Indian nationals seeking entry into Israel for business-related activities. 
Whether you're attending meetings, negotiations, conferences, exploring investment possibilities, or collaborating with Israeli counterparts, this visa helps you do any type of business you need to. It's important to note that this visa does not grant you the right to work or engage in other business-related activities.
What Are The Required Documents For The Israel Business Visa?
To apply for your business visa, you need certain documents. These documents include:
Valid Passport: Your passport must be valid for at least six months beyond your date of travel and must have two blank pages.

Visa Application Form: Complete the application form. Make sure you answer everything truthfully.

Passport Photos: You must provide two recent passport photos. You can attach these passport photos to your application form.

Approval letter: You need an approval letter from your place of work, and it must contain your name, passport no., purpose of travel, duration of stay, and be signed by the authorised signatory with contact details.

Invitation letter in Hebrew or English: The invitation letter must contain your name, passport no., purpose of travel, and duration of stay and must be signed by the authorised signatory with contact details. 

Personal Bank statement: You must provide bank statements for the last 4 months.

Salary slip: Your slip must be for the last 4 months.

Medical insurance: You must provide proof that you have medical insurance to cover the stay of your trip.

Flight Ticket: You can provide a booking (NOT CONFIRMED TICKET).

Photocopy of Aadhaar card and Current valid Passport (1st & last Page).
You can find the Business visa application form on the VAC Israel website. However, make sure you choose the correct one.

There are three places where you can apply for your Israel student visa for Indians:

Delhi, Bengaluru, and Mumbai.

Each of these places has a different application form. Make sure you click on the circle to the left of the place you want to apply and click "Application Form."
How Can I Get A Business Visa For Israel From India?
The Israel visa application process is fairly straightforward. You can follow this simple step-by-step guide:
Before starting the application process, ensure you meet the eligibility criteria for an Israel business visa. 

You need an invitation from an Israeli business entity, proof of financial capability, and a genuine purpose for visiting Israel for business-related activities. Hence make sure you have the needed paperwork that makes you eligible for a business visa.

Collect all the necessary documents for your visa application. These documents are mentioned earlier in this post. Also, make sure you complete the Israel visa application form.

You must make sure you have every single document. If you forget to submit a document, it could extend the processing time, or your visa could be rejected.

Visit the official Israel visa application website and schedule an appointment at India's nearest Israel visa application centres. Ensure that you select the correct visa category, which is "B1 Business Visa."
Overview Of The Israel Business Visa For Indians
The cost for the B2 business visa is between ₹ 3430 and ₹ 3330.

Please note that the visa fees and service charges will change as per the ₹ exchange rate. The Embassy or Consulate of Israel will decide the rates.

The Israel business visa is valid for a maximum of 3 months. Indian passport holders can get a single or multiple entry business visa.
Tips for a Successful Application
Here are a few tips to keep in mind when applying:
1

Plan Ahead: Start the application process in advance to allow for potential delays.

2

Accurate Information: Fill out the application form accurately and truthfully, and ensure that all supporting documents are current.

3

Supporting Documents: Include all necessary documents to demonstrate the purpose and legitimacy of your business visit.

4

Invitation Letter: A well-drafted invitation letter should clearly state the purpose, duration, and details of your business activities in Israel.

5

Funds Proof: Provide clear evidence of your financial ability to cover your stay, including accommodation, meals, and other expenses.

6

Return Proof: Exhibit your intention to return to India after your business activities conclude, such as a return flight booking.

7

Travel Insurance: While not mandatory, having travel insurance can provide additional security and cover unexpected situations.

8

Follow Instructions: Adhere to the instructions provided by the Israeli consulate throughout the application process.

9

Review Application: Carefully review your application and documents before submission to avoid errors or omissions.
That's It!
The Israel Business Visa for Indian nationals opens doors to opportunities in one of the world's most innovative and dynamic economies. With careful preparation and attention to detail, the Israel Business Visa can be your bridge to a world of new business horizons.
Government Sources:
This blog is government-verified. At Atlys, we pride ourselves on giving up-to-date and credible information. As such, we only use government sources to find our information. This includes:
Frequently Asked Questions
Author: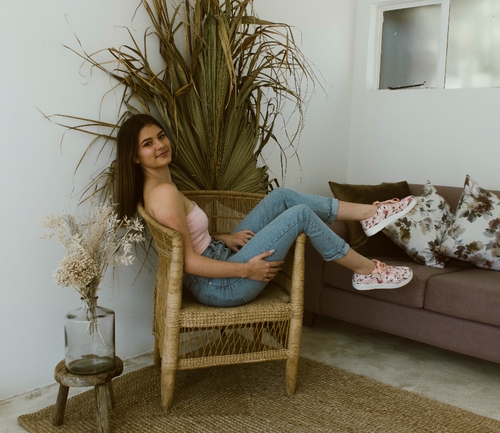 Laliq Schuman
Verified Author: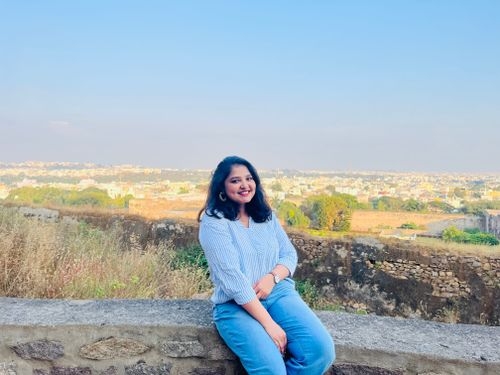 Nikhita Rathod