Israel Visa For Indians: Requirements And Application 2023
Last Updated : 04-Sept-2023
Atlys in the news
30-Second Summary
Indian nationals travelling to Israel need a visa before travelling. 
The application process is an in-person application. Documents to be submitted at Israel Embassy as per Jurisdiction

Atlys collect passport and physical docs from customers.

Docs and forms will be submitted to the embassy as per jurisdiction by Atlys Fulfilment Centre (AFC), with fees.

Your passport is sent back to you through a courier once approved.
Important Information
Israel
— Is A Visa Required for Indians?
Yes, it is. If you wish to travel to Israel for tourism, you must apply for a visa.
Learn More
— Israel Visa Fees
The visa fee for the regular visa is ₹ 3430, and the express visa is ₹ 7750.
— Israel Visa Processing Time
The processing time is 3 weeks and 10 working days for the express visa.
Learn More
— Length of Stay
You can stay a maximum of 90 days.
— Israel Visa Validity
The validity of the Israel visa from India is 3 months.
Learn More
Are you unsure about if you need a visa or how to get your Israel visa? If that's the case, rest assured because I'll give you all the information you need here!
Do Indians Need A Visa For Israel From India?
Yes, Indian citizens do need a visa to travel to Israel from India. You must obtain a visa before entering the country for any purpose, including tourism, business, or other activities. 
You should apply for the appropriate type of visa through the nearest Israeli embassy or consulate well before your intended travel date. Without a visa, you cannot travel to the country.
You can apply for your Israeli visa through Atlys - we conveniently collect the documents from you, send them to Atlys Fulfilment Center (AFC), submit the visa application for you, and send it back directly to you.
Is There An Isreal Visa On Arrival For Indian Passport Holders?
No, there is no Israel visa on arrival for Indian passport holders. This means that you must apply for a visa before travelling. Luckily, this post has everything you need to know.
What Are The Documents Required For Israel Visa?
When it comes to Israel visa requirements, Atlys has made it easy for you. Atlys will collect the Original documents, such as passports, directly from you, and once the visa is approved, it will be sent directly to you.
You need certain travel documents in order to apply for your visa. The Israel visa requirements are as follows:
These are the documents for which Atlys will arrange a courier facility to be picked up:

Valid passport: Your passport must be valid for at least 6 months, and your passport must have at least 2 blank pages. Keep in mind that you must submit ALL PASSPORTS that you hold. 

Approval Letter/ NOC from the place of work for your travel (In Original): The letter must mention your Name, Designation, Date of Joining, Passport No., Purpose of travel, Duration of stay and be signed by an authorised signatory with contact details. You can take a look at this doc for the format.

Invitation letter: If you're invited by a friend or relative in Israel, attach the invitation letter in Hebrew, along with the invitee's ID copy and contact details. If you're invited by someone who's working or studying in Israel, you must attach an Invitation letter from the Employer, Academic institute, or University for the family members. 

Photocopy of your current valid passport: You need a copy of the first and last page.

Covering letter: This should have your name, passport number, travel itinerary details, and the purpose of visit, and it should be addressed to the Consulate General of Israel, Mumbai, or another Embassy of Israel's office where you are applying for your Israel Visa.

These documents can be submitted digitally when completing your visa application form:

Fill out an online Application Form: You must complete the online visa application form with your signature.

Photographs: You must provide 2 photos  (Size 5.5 cm X 5.5 cm) with a white background. 

Personal Bank A/c statement: You must provide bank statements for the last 4 months. If you have a Business/company Account, please also attach a copy of that account (for the last 4 months) and a copy of the PAN Card for the company.

Salary slip: Provide salary slips for the last 4 months.

ID Copy: Photocopy of Aadhaar Card and Current valid Passport (1st & Last Page).

These are the documents you do not have to worry about and will be generated by the Atlys Fulfilment Center (AFC):

Travel and Medical insurance: You need travel and medical insurance with COVID Coverage

Return travel Ticket: You only need a booking, not a confirmed ticket. 

Day-to-day itinerary: The itinerary must include a hotel reservation.
How To Apply Through Atlys?
The easiest way to apply for your Isreal visa for Indians is to apply through the Atlys website. You can then also use the Atlys Fulfilment Centre (AFC). Here's a step-by-step guide on what to do.
1

First, you need to go to the Atlys website and search for Israel. The website is easy to use, so you won't experience any problems.

2

Pay the visa fee through the portal.

3

Print and collect passport and docs. The courier will pick up your passport and documents from your location.

4

The AFC will then complete the authority letter with the name of the person submitting the application.

5

Next, they'll submit your application to the respective Israel Consulate/Embassy.*

6

Then, the courier will deliver your passport back to the AFC, and the AFC will deliver your passport and visa (if not rejected) back to you.
*The AFC will submit your visa application to the Israel Embassy in India as per your Passport Jurisdiction.
Israel Visa Application Through Government Channels
When applying for a visa, all these documents must be collected and submitted in person at the correct place. The Israel visa requirements are as follows:

You must have a valid passport

An Israel visa application form

A photocopy of your Aadhaar Card

Proof of funds - bank statements etc.

Proof of return flight ticket back to India.

Proof of your occupation/employment (this includes salary slips from the last 3 months and a leave letter from your workplace)

Medical insurance that will cover you during your stay in Israel

Travel Insurance. When applying for your visa on the Atlys app, you can get travel insurance.

Covering letter - this should have your name, passport number, travel itinerary details, and the purpose of visit, and it should be addressed to the Consulate General of Israel, Mumbai, or another Embassy of Israel's office where you are applying for your Israel Visa)

Original birth certificate of the child with apostille (attested by MEA).

Parents of the minor need to visit the Israel visa application centre to singing a Minor Consent Form at the time of submission.

Or the Minor consent form must be signed at the Embassy of Israel in the country where one of the parents resides.

Avoid the hassle of gathering the documents and applying for your visa directly on Atlys. Atlys Fulfilment Center will take care of all your documents!
Important Things To Know About The Israel Tourist Visa For Indians
In this section of the article, I will discuss all of Israel's visas for Indians details. They include everything you need to know before you can start applying for the Israel tourist Visa for Indians and eventually travelling to Israel.
What To Expect When I Arrive At Immigration?
Indians in Israel can expect to go through a brief and straightforward process at the immigration counter. Here's what you can expect:
Present your passport and visa: You will need to present your passport and Israel tourist visa to the immigration officer.

Answer questions: The immigration officer may ask you a few questions about the purpose of your visit, the length of your stay, your accommodation arrangements, and your financial situation. Answer the questions truthfully and confidently.

Provide additional documents: You may be asked to provide additional documents, such as your flight tickets, hotel reservation confirmation, travel insurance, or bank statement. Have these documents handy and provide them promptly.

Biometric data collection: You will be required to provide biometric data, such as fingerprints and a photograph, at the immigration counter.

Customs inspection: After immigration clearance, you will proceed to customs inspection, where your luggage will be screened.

Exit the airport: Once you clear customs, you can exit the airport and continue with your travel plans in Israel.
You're Good To Travel To Israel From India!
Now that you have finished reading about all the nitty-gritty details of the Israel Tourist Visa, you are ready to explore Israel.
Israel is truly a place of wonder because of its rich religious history and the attractions that attest to that richness. Who wouldn't want to experience that first-hand?
Enjoy your Israel adventure!
Government Sources
Atlys strives to give credible ad reliable information. As such, we only use reliable sources to get information for our blog posts. This includes:
Frequently Asked Questions
Author: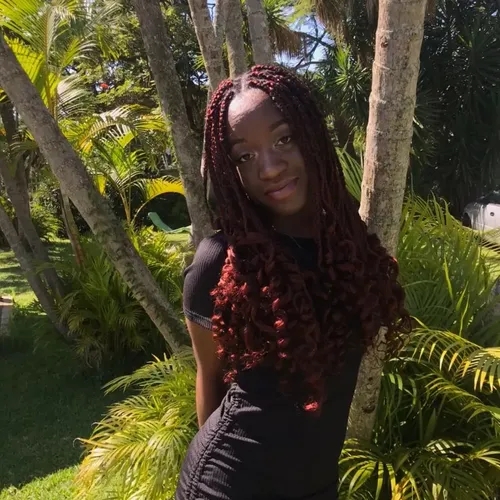 Vida Owusu
Verified Author: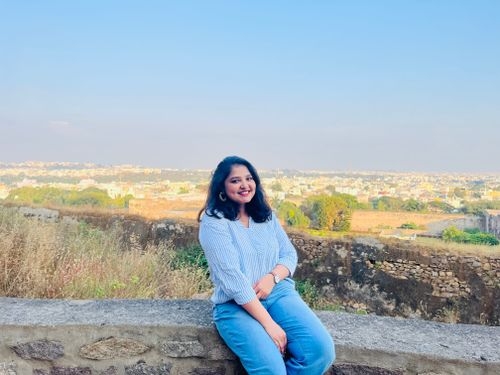 Nikhita Rathod