The Ultimate Guide To The Italy Visa for Indians
Last Updated : 21-Sept-2023
Atlys in the news
Planning a trip to Italy? As an Indian citizen, it's essential to understand the process of obtaining an Italy Schengen visa for your visit. This comprehensive guide will walk you through the entire process, from scheduling an appointment to submitting your application and attending the interview.
Are Indians Eligible For This Visa?: Yes. Indian citizens need a visa.
Italy visa validity: 180 days for a maximum stay of 90 days.
Italy visa fees: INR 7161 | EUR 80.
Italy visa processing time: 15 - 30 working days.
Do Indians Need An Italy Visa?
Yes, Indian citizens need a visa to visit Italy. Since Italy is part of the Schengen area, Indians require a visa.
An Italy tourist visa is a type of visa that allows individuals to visit Italy for tourism purposes. It grants temporary entry to explore the country's attractions, culture, and heritage. The visa is typically issued for a specific duration and has specific requirements that applicants must fulfil.
The Requirements For The Italy Visa From India
To apply for an Italy tourist visa from India, you must fulfil certain Italy visa requirements for Indian citizens. Here are the key requirements:
A valid passport or travel document with at least two blank pages. It must be valid for 3 months after your trip's end and issued no later than 10 years ago.

Schengen Travel Insurance/Medical Insurance that provides a minimum coverage of EUR 30,000 and is valid for the entire duration of travel. The insurance must cover the entire Schengen area and not just Italy. Also, Travel insurance must cover all COVID-19-related health emergencies.

Proof of accommodation. This can be private accommodation, a rental agreement, hotel reservations, etc. Still, it has to cover the duration of the stay and all the Schengen countries you plan to visit other than the Netherlands. If you have booked a packaged tour, attach a detailed travel itinerary.

Proof of financial funds. This includes a cover letter, a bank statement of the last 3 months, stamped and signed by your bank manager, a copy of Income Tax Department Return + ITR V acknowledgment of the previous financial year, and a signed and stamped leave permission from your employer.

Proof of employment/studies on official letterhead, stamped and dated, containing contact information (address, email, telephone number) and the countersigning officer's name, position, and signature. In addition, the letter must state the name and position of the applicant, salary, years of employment/studies, and approval of absence/position after leave. For unemployment: unemployment certificate and proof of income, if any (married: employment certificate of spouse, a document of the spouse's income, and a marriage certificate).

A return flight ticket that proves you plan to return to your home country.

A cover letter explains your trip's purpose, what you plan to do, and when you'll return home. Basically, it just proves the purpose of your trip.

Your employment status. Document Requirements Depending On Employment Status

If you are self-employed, you need to present a copy of your business license in India, company income tax returns for the past two years, and a copy of the company's bank statement for the past 3 months, signed and stamped by the bank manager.

If you own a business in India, you need to present the certificate of registration of the company (Form B, rule 5(1) or Form ST3, rule 11)

If you are a student, you must present a copy of the enrolment paper that serves as proof that the applicant has planned to study in that school/university and a copy of the No Objection Certificate from the respective school or university.

If you are salaried, proof of employment/studies on official letterhead, stamped and dated, containing contact information (address, email, telephone number) as well as the name, position, and signature of the countersigning officer. In addition, the letter must state the name and position of the applicant, salary, years of employment/studies, and approval of absence/position after leave.

If unemployed, unemployment certificate and proof of income, if any (married: employment certificate of spouse, a document of the spouse's income, and a marriage certificate).
What Are The Requirements For Sufficient Funds?
As per the Ministry of Foreign Affairs and International Cooperation of Italy, when applying for an Italian visa at an embassy or consulate, the following are the minimum funds required for means of subsistence:
For stays up to five days: €269.60 per person or €212.81 per person in a group of two or more.

For stays six to 10 days: €44.93 per person per day or €26.33 per person per day in a group of two or more.

For stays 11-20 days: €51.64 per person plus €36.67 per day or €25.82 per person plus €22.21 per day in a group of two or more.

For stays over 20 days: €206.58 per person plus €27.89 per day or €118.79 per person plus €17.04 per day in a group of two or more.
These amounts must be available to the applicant during their stay in Italy as proof of financial capability.
What Are The Minor Visa Requirements?
When applying for an Italian short-stay visa for a minor or when parents are applying for their minor child's visa, the following additional requirements must be fulfilled:
Birth certificate of the minor travelling to Italy, along with an additional copy if requested.

Italy visa application form signed by both parents.

A letter from both parents granting permission for the minor to travel and taking financial responsibility for the trip.

Certified copies of the identification or passport of both parents.

In the case of sole custody by one parent, a family court order must be provided.

If the minor will be travelling alone with another person:

Assumption of responsibility by an adult during the minor's trip to Italy.

An original and a copy of the accompanying person's passport page containing personal data, expiration date, recent photograph, and a valid visa copy.

A notarized parental authorization to travel to Italy, signed by both parents or guardians.
The Italy Visa Photo Size
When applying for an Italy Schengen visa, it is important to adhere to the specific photo requirements. Here is the Italy visa photo size for an Italy visa application:
Size: The photograph should be in the standard passport size, typically 35mm x 45mm.

Background: The background should be plain, light-coloured (preferably white), and free from any patterns or shadows.

Expression: Maintain a neutral facial expression with both eyes open and facing the camera directly. Keep your mouth closed and avoid smiling.

Head Position: The head should be centered and fully visible, with no tilted or rotated positions.

Attire: Wear normal, everyday attire that does not cover the face or head except for religious reasons. Avoid hats, headbands, or any other accessories that may obscure your face.

Glasses: If you wear eyeglasses, ensure that they do not obstruct your eyes. The frames should not cover any part of your eyes, and there should be no glare or reflections on the lenses.

Photo Quality: The photograph should be clear, sharp, and of high quality. It should have appropriate brightness and contrast with natural skin tones.
How To Get A Visa For Italy From India?
VFSGlobal is Italy's official visa processing partner, entrusted with handling initial visa applications on behalf of Italian authorities. Once processed, the applications are then forwarded to the embassy for approval. To apply for an Italy Schengen visa, follow these steps:
Step 1: Determine The Visa Type
Identify the appropriate visa category based on the purpose of your visit, such as tourism, business, or study.
Step 2: Check Eligibility
Ensure you meet the eligibility criteria for the chosen visa category, including possessing a valid passport and fulfilling specific requirements.
Step 3: Gather Required Documents
Prepare the necessary documents, which may include a completed visa application form, passport-size photographs, valid passport, travel itinerary, proof of accommodation, travel insurance, financial statements, and supporting documents specific to your visa type.
Download the Italy visa application form online and fill it out for your application. Make sure you fill the application form accurately and avoid common mistakes.
Step 4: Schedule An Italy Visa Appointment
Visit the official website of the VFS in your jurisdiction to schedule a Italy visa appointment. Make sure to select the correct visa category during the appointment booking process.
Step 5: Attend The Italy Visa Appointment
Arrive at the visa application centre on the scheduled date and time. Submit your application form, along with the required documents and applicable fees. You may also be required to provide biometric data, including fingerprints.
Step 6: Pay The Visa Fee
Pay the visa application fee at the designated payment counter. The fee may vary depending on the visa category and duration of stay. Keep the payment receipt as proof of payment.
Step 7: Track Application Status
After submitting your application, you can track the status of your visa application through the online tracking system provided by the embassy or consulate. Be patient, as processing times can vary.
Step 8: Attend The Interview (if applicable)
Depending on your visa category, you may be required to attend an interview at the embassy or consulate. Prepare for the interview by reviewing your application and supporting documents, and be ready to answer questions related to your travel plans.
Step 9: Collect Your Visa
Once your visa application is approved, collect your passport with the issued visa from the designated collection point or by courier, depending on the procedures of the specific embassy or consulate.
How To Check My Italy Visa Status?
You can track your visa application online.
Simply use the Reference Number (eg. XXX ) on the invoice/receipt issued by the Visa Application Centre, along with your date of birth.

Overview Of The Italy Tourist Visa For Indians
This section covers everything you will need to know about the Italy Schengen visa.
What Is The Italy Schengen Visa Validity?
The Italy tourist visa is typically valid for up to 90 days within a 180-day period.
What Is The Duration Of The Visa To Italy For Indian Citizens?
You can stay in Italy for up to 90 days within a 180-day period from the date of your first entry. If you intend to travel frequently to the Schengen Area, you can also apply for a multiple-entry visa.
What Is The Italy Tourist Visa Fees From India?
You can expect to pay the following fees for your Italy Visa for Indians. Please note that the amount is in the current exchange rate:
For adults: ₹ 7161 | EUR 80

For children 6 - 11 years: ₹ 3581 | EUR 40

For children under 6 years: Free
However, it is important to note that VFS has an additional service fee of ₹ 664.
What Is The Italy Visa Processing Time India?
The typical Italy visa processing time India is usually 15 to 30 days. However, it is often observed that the processing time for the Italy tourist visa for Indians is considerably quicker.
Can I Travel To Other Schengen Countries With An Italy Visa For Indians?
Yes, you are allowed to travel to any Schengen state with your Italy Schengen visa. However, it is important to clearly state your intention to visit other countries when submitting your visa application.
You can visit the following Schengen member states with your Italy tourist visa for Indians: Austria, Belgium, Czech Republic, Denmark, Estonia, France, Germany, Greece, Hungary, Iceland, Italy, Latvia, Liechtenstein, Lithuania, Luxembourg, Malta, Netherlands, Norway, Poland, Portugal, Slovakia, Slovenia, Spain, Sweden, and Switzerland.
Can Indians Extend Their Italy Visa For Indians?
Yes, Indians have the option to extend their Italy tourist visa under certain circumstances. However, a visa extension is not guaranteed and is subject to approval by the Italian immigration authorities.
To extend your tourist visa, you must have valid reasons such as unforeseen circumstances or exceptional situations that prevent you from leaving Italy within the authorized period.
How To Extend The Italy Visa For Indians?
To extend your Italy tourist visa as an Indian citizen, follow these steps:
Start early and gather the required documents.

Visit the local Questura (police station) in Italy.

Submit the application and pay the fee.

Follow up on the application's status.

Await the decision from the immigration authorities.
Note: Approval is not guaranteed, and extensions are granted in exceptional circumstances. Consult official sources for accurate and up-to-date information.
What Happens When You Reach Immigration?
When travelling to Italy with an Italian visa as an Indian citizen, follow these steps for a smooth immigration process:
Carry all required documents: Ensure you have your valid passport, Italy visa, return flight tickets, travel itinerary, accommodation details, travel insurance, and any other supporting documents specified by the visa requirements.

Arrival at the airport/port of entry: Upon arrival in Italy, proceed to the immigration checkpoint. Have your passport, visa, and supporting documents readily available for inspection.

Queue and presentation: Join the appropriate immigration queue and wait for your turn. When called, present your passport and visa to the immigration officer.

Answer questions: Be prepared to answer any questions the immigration officer may have about the purpose of your visit, duration of stay, accommodation, and other relevant details. Answer honestly and provide any requested documents.

Biometric data collection: Depending on the immigration procedures, the officer may collect your fingerprints or other biometric data.

Entry stamp: Upon approval, the immigration officer will stamp your passport, granting you entry into Italy. Verify that the entry stamp includes the correct dates and visa category.

Customs and baggage claim: After passing through immigration, proceed to the customs area to declare any necessary items. Collect your baggage from the designated carousel.

Enjoy your stay: Once you have cleared immigration and customs, you are free to enjoy your time in Italy. Adhere to the terms and conditions of your visa, including the duration of stay and any other restrictions.
Remember to comply with all immigration and customs regulations during your stay in Italy.
All Done!
Securing an Italy visa for your Indian passport is a vital step in planning your visit to this beautiful country. By understanding the application process, meeting all requirements, and providing accurate documentation, you can increase your chances of obtaining a visa successfully.
Government Sources
All information was gathered from reputable sources such as:
This information was fact-checked and written with the help of AI.
Frequently Asked Questions
You can easily apply for a Italy visa from India through VFS global.
Author: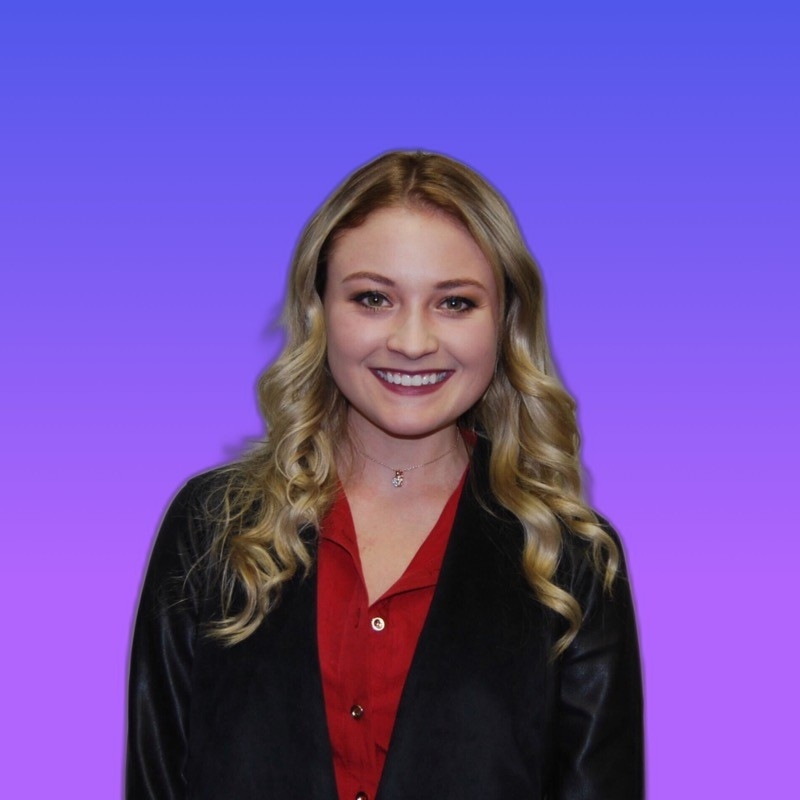 Shannon Reeler
Verified Author: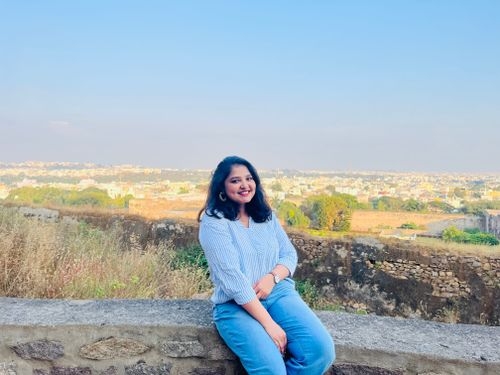 Nikhita Rathod