Japan Business Visa: Requirements & Application In 2023
Last Updated : 04-Sept-2023
Atlys in the news
30-second summary
Indian nationals travelling to Japan must apply for the Japan Business Visa, which allows them to visit for business activities.
You can complete the application in person

Japan business visa for Indians does require you to submit your passport offline

Once your visa is approved, you will get a stamp on your passport
Is a Visa Required?
Yes, Indians need the Japan business visa.
Visa Process Type
The visa process type is in person at a VAC.
Japan Business visa Validity
The visa remains valid for a period of 3 months.
Length of Stay
The Japan business visa allows you to stay up to 90 days.
Japan Visa Cost
The Japan business visa fee is ₹500
Processing Time
The Japan business visa processing time is 5 working days.
Do I Need A Japan Business visa For Indians?


Yes, Indian citizens need a Japan business visa to travel to Japan for business-related activities. A business visa is required if you plan to attend meetings, conferences, negotiations, or engage in any other business-related tasks in Japan. 
Apply for the Japan business visa before your intended travel dates to ensure a smooth and hassle-free trip.
What Are The Japan Business Visa Requirements For Indians?
A successful visa application requires the submission of all the required documents, and failing to do so could lead to the rejection of your application. The following documents must be present for Indian citizens.
1

A valid Passport (with more than two blank pages). Please submit your old passports also, if any.

3

One photograph was taken within the last six months (Size 2*2 inches, White background).

4

Original Invitation Letter

6

Covering Letter by the Employer / Travel requisition from the company

7

Travel Booking (Travel itinerary and Hotel Booking)

8

If the inviting company/organization is bearing the expenses (Original Letter of Guarantee and certified copy of the incorporation register)

9

Certificate of Employment / Employment Letter and Leave Sanctioned Letter

10

Latest Income Tax Returns

11

If the applicant is the owner of the company (Proof of ownership and company bank statement)

12

Proof of Relationship, in case the applicant is accompanied by any dependant, i.e. Passport copy, Marriage

13

Birth Certificate.Please ensure that all the required documents are arranged in the same order outlined in the provided Document Checklist. Attach a copy of the checklist along with your visa application form.
How To Get An Japan Business Visa From India?
Here is how to Apply for a Japan Business Visa for Indians.
Step 1. Check Eligibility 
Ensure you are an Indian citizen with a valid Indian passport to apply for a Japanese business visa.
Step 2. Gather Required Documents
Collect all necessary documents based on your travel purpose and visa type. Fill out your application form and ensure all the information is filled in correctly. 
Step 3. Book Visa Appointment
Apply through a visa application center. Schedule an appointment on their website and follow their guidelines for document submission.
Step 4. Pay Visa Fee
After submitting your visa application, you will be required to pay the visa application fee. If you choose to download the application form and bring it to the Visa Application Centre, you can make the payment during your appointment.
The visa fee must be paid at the Visa Application Centre during your visit.
Step 5. Submit Your Application
Visit the visa application center on the appointment date with the required documents, the appointment confirmation, and proof of fee payment.
Step 6. Collect Your Passport
The processing time may take 5-7 working days. You can collect your passport with the visa stamp at the consulate, VAC or receive it by mail.
Remember to follow the steps carefully for a successful Japan business visa application.
Everything You Need To Know About Japan Business Visa from India
All Done!
In summary, if you're an Indian planning a business trip to Japan, you must apply for a Japan Business visa.
It is important to follow the visa's regulations and not overstay the allowed period. Overstaying can lead to penalties, deportation, and difficulties with future visa applications.



Happy traveling!
Government Source
At Atlys, we are very serious about the information we provide, and we use government websites to make sure it's super accurate. All the information you read here comes straight from reliable government sources, like 
So, you can trust that what you read is true and reliable!
Frequently Asked Questions
No, a Japan business visa is not meant for employment. It only allows you to engage in business-related activities such as attending meetings, conferences, or business negotiations. If you plan to work in Japan, you must apply for an appropriate work visa.
Author:
Mable Chidi
Verified Author: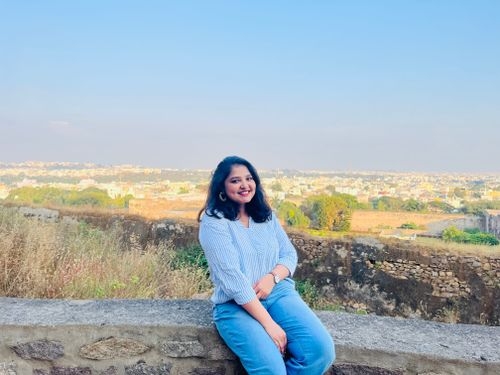 Nikhita Rathod