Japan Visa Processing Time for Indians In 2023
Last Updated : 07-Sept-2023
Atlys in the news
30 seconds summary
The time it takes to process visas in Japan depends on the type of visa you want. Below are the processing times for visas from Japan:
Japanese Tourist visa for Indians: 5-7 Days

Japanese E-Visa: 5-7 Days

Japanese Transit Visa: 5 Days
Source: Japan Ministry of Foreign Affairs
*As a quick reminder, these are approximate averages and could change due to recent rule changes.
Japan Visa Types And Factors Affecting Processing Times
The tourist visa for Japan is known as a short-term visa. The tourist visa allows you to stay in Japan for up to 90 days for purposes such as tourism, business, or visiting family relatives.

You must apply through a visa application centre with all the required documents to obtain your short-term visa. The Japan tourist visa processing time for Indians is around 5 to 7 days.

It's important to note that the processing time may vary based on factors such as the workload of immigration offices, peak travel seasons, and document verification.

The Japanese e-visa is available to only certain countries. As an Indian, you can only apply for the Japan e-visa if you have permanent residency in specific countries.

The e-visa allows people to stay in Japan for up to 90 days, and you can only use it for tourism purposes. Even with the e-visa, there can be delays with the visa processing times.

Factors such as incomplete documents, document verification, and peak travel times can affect your e-visa processing time.

The transit visa for Japan allows you as an Indian to have a layover at the airports of Japan while you are waiting for your next flight.

You are allowed to stay in Japan for up to 15 days; the processing time for this visa is 5 days. Different factors affect the processing time, such as peak travel seasons, incomplete documents, and not providing the correct documents.
Step-by-Step Visa Application Timeline
Applying for a Japanese visa as an Indian citizen involves several steps, and understanding each step can help you navigate the process more easily and shorten your Japan visa processing time for Indian citizens.
While the specific timeline may vary, here's a general overview of the visa application process for Indians:
At this initial stage, you need to determine the type of visa that suits your purpose of visiting as an Indian, such as a short-term, long-term, or medical visa.

See the requirements of the specific visa category and gather all the documents. Gathering all the required documents in advance can help expedite the processing time. Ensure all documents are in order and meet the requirements to avoid delays or additional processing.

If you provide the wrong documents or leave out any information, it can cause a delay in the processing time of your visa.

Once you have gathered all the required documents, You need to fill out all the necessary paperwork properly and supply all required information when you submit your visa application to be processed.

It is important to check everything before applying because mistakes or missing information can cause processing delays. The processing time for this step is usually a few hours.

You can apply through a visa application centre. If you are applying for a long-term visa, which is very complicated, then hiring a visa consultant is a good option.

After completing the application form, you must pay the Japan visa fees. If you get your visa through Atlys, you pay once you have completed the application form. All you need is your credit or debit card or an approved mobile wallet.

You can pay at the embassy if you are unsure about online payment. The payment method does not affect the Japan visa processing time, but paying online is quicker since you don't have to drive to the embassy or stand in a queue to pay.
Checking Visa Status.
You can track your visa to see what your Japan visa process is. When you apply for your visa through Atlys. You can check the status by;
Then, go to your dashboard and see your visa status. 
You can also see your visa status through the relevant government portal or by doing a Japan visa status check through VAC.
Go to the site of the VAC.

Then, at the top right-hand side, choose "track my your application".

There, you will enter your application reference number and date of birth.

After you have suplied the information, choose "submit" to see your visa status.

Your visa status might be one of the following: in progress, approved, or denied.
Expedited Visa Application
At Atlys, we can help you with your application process by assuring you have all the required documents, follow the right steps, and provide enough proof to limit any delays in your Japan visa processing time. 
Apply for your Japanese visa for Indians on Atlys to experience a stress-free and smooth application process.
Trusted Sources
We rely on government sources to provide you with the most recent and accurate information to ensure you are up-to-date with your Japanese visa for Indian citizens.
If your visa application gets rejected, it will not affect your future visa applications. To reapply for your rejected visa, you just need to correct the reasons for rejection and resubmit your application.
Author:
Mable Chidi
Verified Author: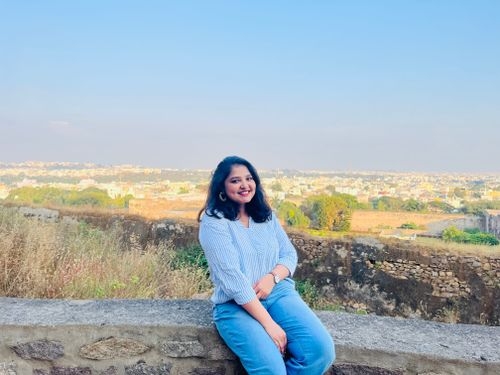 Nikhita Rathod