Jordan Visa Processing Time For Indians
Last Updated : 04-Sept-2023
Atlys in the news
30-Second Summary
When applying for your Jordan visa, the processing time will vary depending on your chosen visa. Here are some of the Jordan visa processing times:
Jordan Visit Visa/ Electronic Visa: 24 Hours

Jordan Transit Visa: 24 Hours

Jordan Entry/Exit Visa: 14 Days

Jordan Student Visa: 14 Days

Jordan Work Visa: 14 Days

Jordan Medical Visa: 14 Days
Source: - Ministry of Interior
*Please keep in mind that visa processing times may change unexpectedly due to factors like ongoing visa applications and changing regulations.
Jordan Visa Types and Factors Affecting Processing Time
The Jordan visit visa, also known as the Jordan tourist visa, is very popular and lets people travel to Jordan and experience the country for tourism purposes. You can apply for the Jordan evisa for Indians online through the government evisa website or Atlys.

The Jordan government portal allows you to apply for the visa without prior approval. Therefore, there is no Jordan e visa processing time as the visa is processed immediately upon the payment of the visa fees. Yet, it's a good idea to be ready for a wait of around 24 hours just to be safe.

It's important to note that processing delays, including payment-related issues, can occur at any stage of the visa application process. This could include payment rejection, technical glitches, or other payment-related complications, which may result in a delay in receiving the visa approval.

A Jordan transit visa allows Indian travellers to pass through Jordan briefly while en route to their final destination in another country. It is typically used when individuals have connecting flights in Jordan and need to change planes at a Jordanian airport.

Indians can also apply for the Transit visa on the 'electronic visa' option on the official website without prior approval. No prior approval needed means the visa is approved right away once the visa fees are paid, so there is no exact Jordan visa processing time. However, it's advisable to be prepared for a potential 24-hour waiting period as a safety measure.

The government eVisa portal may occasionally encounter errors during the visa application process. We recommend applying for the evisa through Atlys to avoid any inconvenience.

Setting aside additional time for addressing and resolving potential issues that might arise when using the government portal is recommended.

The Jordan work visa allows Indian nationals to legally work and earn a living in the Hashemite Kingdom of Jordan. This visa is typically issued to those who have secured a job offer or employment contract with a Jordanian employer.

The Jordan work visa processing time is 14 working days if you have a normal application. If your situation is urgent, you can select the urgent application, reducing the processing time to 5 working days.

Ensure all required documents are required to avoid processing delays or rejections.

The Jordan student visa is designed for Indians who intend to study in the Hashemite Kingdom of Jordan. It is issued to foreign students who have been accepted by an educational institution in Jordan and wish to pursue academic courses or programs there. 

The Jordan visa processing time for the student visa is 14 working days. There is no option for an urgent application.  

When it comes to the work and study visa, the required documents are not as simple; therefore, if required documents are missing, not uploaded correctly, or do not meet the specified criteria, it can slow down the processing time. 

Make sure you allocate appropriate time for gathering documents.

A Jordan Entry and Exit visa is a type of travel document allowing Indians to enter the Hashemite Kingdom of Jordan and exit from it. It grants permission to enter the country and, upon leaving, ensures a smooth departure process.

The Jordan visa processing time is 14 working days on a normal application. If you apply for an urgent application, the visa processing time will be reduced to 5 working days. 

Double-check the information as providing incomplete or inaccurate details in the application can lead to delays as authorities may need to verify or request additional information.

A medical visa is a unique category of visa that is specifically designed to cater to the needs of foreign nationals seeking medical treatment in Jordan. 

The Jordan visa processing time is 14 working days however, if it is urgent medical conditions, there is an urgent application that decreases the processing time to 5 working days. 

Obtaining a medical report for your application is a necessary step that can be time-consuming. Additionally, the processing of these documents may experience delays, particularly during periods of high application volumes. 

And, of course, the obvious: processing delays can occur when applying for visas online due to technical glitches in the online application system. Technical issues on the visa application portal, such as server problems or submission errors, may cause delays.
Step-by-Step Visa Application Timeline
Dreaming of an unforgettable adventure in Jordan? Don't let the visa process hold you back. In this guide, we'll walk you through the step-by-step visa application timeline for Jordan, making your travel plans a breeze.
From necessary documents to processing times, we've got you covered. Get ready to explore the wonders of Jordan with confidence!
Before you start the application, ensure you qualify for the specific visa category. Do your research to gather all the required documents. Look into the Jordan visa requirements for an Indian citizen on the official eVisa portal. 

General documentation needed: 

Completing the Visa Application Form

A copy of the currently valid professional license

Medical report (for Medical visa)

Academic records (for Student Visa)

A copy of the job application letter issued by the Ministry of Labor

While the official Jordan visa application website might list only a few essential documents, it's important to prepare extra documentation in case they are requested during the process. 

Remember, these are broad guidelines, not an exact list for every visa category. It's crucial to allocate enough time for research and collecting the necessary documents. Be aware that assembling the required documents may take time and that if you submit an incomplete application, it can result in delays or even visa rejection. 

Try to avoid processing delays by not getting feedback from the Ministry of Interior to submit extra documentation.
Checking Your Jordan Visa Status
Once you've submitted your application, it's natural to want to know its progress. In this guide, we'll walk you through the simple steps to check your Jordan visa status through Atlys and the government portal.
Through Atlys
Download the Atlys App: Download the official Atlys mobile application from your app store. 

Log into Your Profile: Open the Atlys app and log in using the credentials associated with your profile. This should include your username and password.

Access "My Documents": Navigate to the "My Documents" section once you're logged in. 

Check the Visa Status: The app should display whether your visa is still being processed or approved or if any issues need attention.
Using the Atlys app offers convenience and real-time access to your visa application status, helping you stay informed about your travel plans.
Through the government portal
Go to the official government website where you initially submitted your visa application.

Sign in by entering your username, password, and confirmation code. Then, click the 'Login' button.

Once logged in, navigate to the "Main Menu" and select "Submitted Applications." This option is typically at the top of the menu.

The current status of your visa application will be displayed. To confirm it's your application, double-check the details, including the reference number and submission date.
Before embarking on your journey to Jordan, staying informed about the latest entry requirements and visa policies is essential by performing a 'Jordan visa check' on the official government eVisa website.
Trusted Sources
At Atlys, we aim to offer you the most accurate and current information; for that reason, we exclusively rely on government-issued sources for our visa information. However, please be aware that visa policies can change unexpectedly. Therefore, we highly recommend checking the following government sources for the most recent visa information.
Frequently Asked Questions
Yes, by selecting the urgent application option, your visa can be processed in 5 working days, reducing the processing time from the standard processing period. This expedited option is only available for certain types of Jordan visas in India.
Author: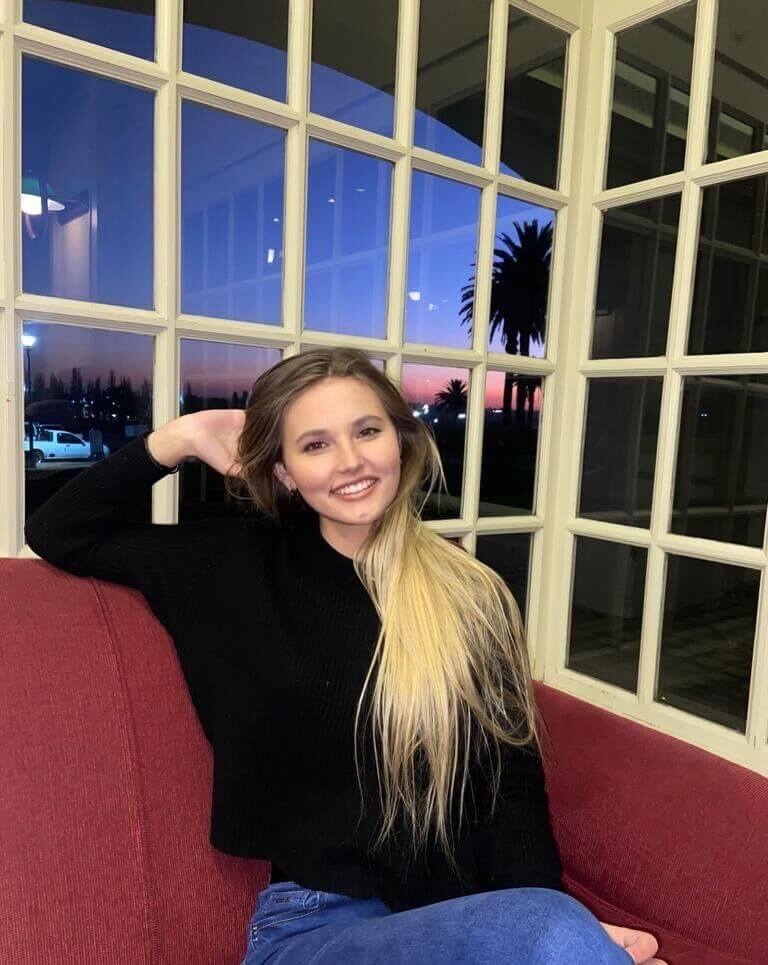 Zaskia Kukard
Verified Author: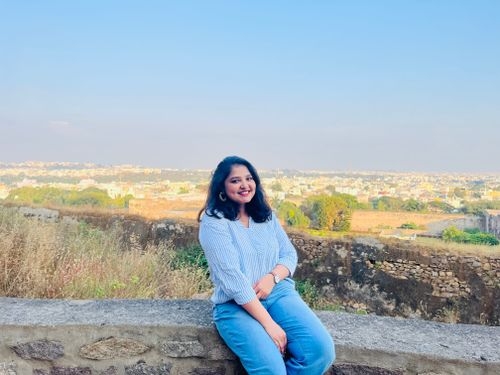 Nikhita Rathod