Guide to Kenya Visa for Indians - Requirements & Application 2023
Last Updated : 05-Sept-2023
Atlys in the news
30-Second Summary
Indian nationals travelling to Kenya must apply for the Kenya visa for Indians(eVisa), which allows them to visit for tourism.
You can complete the Kenya visa application online.

The Kenya eVisa for Indians does not require you to submit your passport at the Embassy.

Once your visa is approved, you will get a digital copy that you can use to enter the country (no visa stamp needed).

You should apply for your Kenya visa from India at least 1 week before travelling.
Important Information
Kenya
— Is a Visa Required?
Yes, Indian nationals need to apply for a Kenya e visa to enter the country.
Learn More
— Visa Processing Type
The Kenya e visa is an online visa application.
— Kenya Visa Processing Time
The processing time for the visa is around 3 - 4 business days.
Learn More
— Kenya e-Visa Cost
The Kenya visa fees is $51 for a single-entry visa and $101 for a multiple-entry visa.
— Kenya e-Visa Validity
The Kenya e visa validity is 3 months for a single-entry visa.
Learn More
— Length of Stay
The Kenya e visa allows a stay up to 90 days.
Do Indian Citizens Need A Visa For Kenya?
Yes. As an Indian citizen, you must get a Kenya visa for Indians before you enter the country.
The Republic of Kenya has 3 categories for countries that can apply for different visas, and India falls under category 2. This only means that Indians must apply for a Kenya e visa before travelling.
Can Indians Apply For A Kenya Visa On Arrival?
No, There's no Kenya visa on arrival for Indians. This means that you must apply for a Kenya visa for Indians before travelling. Luckily, you can apply online.
How To Get A Kenya e-Visa For Indians Effortlessly Through Atlys?
Atlys works hard to make complex visa applications easy and straightforward. We work closely with government partners to simplify the application and ensure your Kenya visa for Indians is processed without any problems. 
So, if you are looking for the fastest way to apply for your visa online, there is no faster way than Atlys!
There are only a few documents you must upload when applying for your e visa for Kenya through Atlys. This includes:

A scanned copy of your passport ID page: Your passport must be valid for at least 6 months from your date of travel.

A recent passport photo: Your passport photo must not be older than 6 months and it must be in colour.

​​It's really quite simple to apply through Atlys; all you have to do is:

1

Go to the Atlys online portal.

2

Search for your destination. You can use the searchbar at the top of the screen

3

Enter your travel dates and upload your passport photo and passport.

4

Complete the visa application form.

5

Pay the Kenya e visa fee. You can pay the visa fee through the online portal.

Then, all you have to do is wait for your visa to be processed. You'll receive realtime updates about your visa application via the registered email or number.
Kenya Visa Application Through Government Portal
Here are the required documents you need to gather as you prepare for the Kenya visa for Indians application.

You must meet the following Kenya entry requirements from India:

A scanned colour copy of your passport's first and last pages.

A scanned recent colour passport-size photograph with a white background.

A confirmed return flight ticket.

A hotel booking or an invitation letter (if visiting family and friends).

The photo you upload must meet the requirements to avoid being invalid. Here are the upload requirements. The Kenya e Visa online platform only accepts JPEG uploads up to 293 KB. 

Please ensure that the scanned documents are JPEG and don't exceed 293KB to avoid upload issues.

Applying for the Kenya visa for Indians is easy and convenient. There's no need for you to worry about scheduling an appointment or visiting the Embassy. Gather Your Documents, Complete The Online Application, Pay Visa Fees, and Get Your Visa.

STEP 1: Complete The Online Application

To start your application, Go to the official Kenyan eVisa website. Then, create your account. On the page's top right corner, click "Create an account ".

If you already have an account, you can sign in.

After you create an account, you'll see the "visa dashboard." Find and click Get-Service on the Directorate of Immigration Services tab.

The portal will redirect you to a new page. Where you'll find a blue clickable button that says "e-Visa Application".

Once you click on the blue button, you'll start the Kenya visa for Indians application form.

The application form has 8 sections and is straightforward to complete. You can expect the following Application Information:

Uploads (where you upload your documents).

As you complete the application, keep your passport nearby. You must enter the correct personal information that is on your passport. You have the opportunity to review the information after you submit your application. So make sure to triple-check everything!

STEP 2: Upload Your Documents

Now it's time to upload the Kenya e Visa for Indian required documents. Remember to collect and scan your documents before you start the application. For your documents, the file size should not exceed 293 KB.

STEP 3: Pay Visa Fees

At the end of your online Kenya visa application, the portal will take you to a payment page. You have 3 payment options. Select your preferred payment method and follow the instructions. Here is the method for you:

Debit Card/Credit Card /Prepaid Card.

The easiest option is the debit/credit/prepaid card option.

If you have any issues when paying for Kenya visa fees for Indians, try using Atlys!

STEP 4: Get Your Visa

The stressful part is now over. All you need to do is wait for feedback. The processing of a Category 2 Visa takes 48 hours. But starting your application at least 15 days before your trip to Kenya would be best. The benefit of the Kenya online application process is that you'll receive updates. So, look for email or SMS notifications about your Kenya e Visa for Indians.

Once they approve your Kenya e Visa for Indians, you can download and print it out. It's important to keep a copy of your Kenya e Visa for Indians with you when you enter the country. You have to show your e-Visa and valid passport to immigration officers when you arrive.
Important Information About The Kenya Evisa
The single-entry, 90-day Kenya visa fee for Indians is USD 51 | ₹ 4 100 (current exchange rate).

Whereas the Kenya visa price for a multiple-entry, valid for up to 12 months, is USD 101 |  ₹ 8 000 Indian Rupee (current exchange rate).

You can pay for the Kenya visa online with your credit card or debit card.

Please note that the visa fee in  ₹ can change as the exchange rate fluctuates.

The processing time would take at least 2 to 3 working days to get your Kenya e-Visa for Indians via email. Still, allowing a few extra days for unexpected delays is best.

The validity of the visas are:

Kenya Single-entry visa: 3 months

Kenya Multiple-entry visa: 6-12 months
Important Notes When Applying For The Visa For Kenya From India
Here are some important notes I have gathered for you when you apply for the Kenya Visa for Indians.
The Kenya visa fees for Indians are non-refundable.

They will reject an incomplete application.

The possession of a Kenya e-Visa is not the final authority to enter the Republic of Kenya.

Engaging in any form of business or employment without a requisite permit or pass is an offence.

The Republic of Kenya needs a visa before you enter the country.

You must show the Kenya e-Visa for Indian printout must be at the port of entry.

It should take at least 2 working days to get your eVisa.

Each adult must submit a Kenya e-Visa for Indian application in their personal eVisa account.

Parents can apply for their children in the parents' account.
Issues When Applying For A Kenya Visa For Indians
As much as applying online is easy and very convenient. However, there are a few issues that you can get when you're applying for a Kenya visa for Indians. But worry not; I will cover the portal's known issues that you can get.
The Kenya eVisa Problems
You know the Internet can be a blessing and a curse at times.
So you went through the Kenya eVisa application process. But here are the potential Kenya eVisa problems that can occur when you are applying for the Kenya visa online.
The first Kenya eVisa problem is with the Kenya e visa payment problems if you keep getting an error message stating that you need to use a 3D Secure-enabled card.

The other Kenya eVisa problem is the document upload portal. If you get issues when uploading your documents, check if the file size doesn't exceed 293 KB and is in Jpeg.
You can read our existing blog on Kenya e Visa payment problems to resolve any Kenya eVisa problems you might be facing.
If you have any Kenya eVisa problems, use Atlys for a quick and easy solution!
All Done
Now that you know how to apply for your Kenya Tourist Visa!
Make sure you follow my exact steps and tips, and you'll have your visa in no time. The final step is to make some unforgettable memories in Kenya!
If you happen to run into any issues with your Kenya Visa application, then I suggest you check out this blog on how to solve Kenya e-Visa issues.
Government Sources
Atlys only provides accurate information, which is why all the information in this blog was gathered from reputable and trusted sources such as:
Frequently Asked Questions
Yes, they require a visa to travel to Kenya.
Author:
Mable Chidi
Verified Author: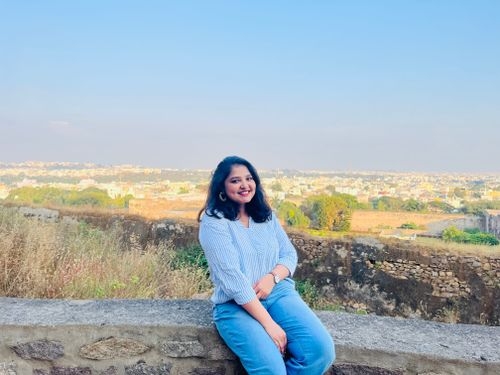 Nikhita Rathod