Kenya Transit Visa For Indians - How To Apply
Last Updated : 08-Sept-2023
Atlys in the news
30-Second Summary
Indian nationals need a Kenya transit visa if they plan on leaving the transit area.
You can apply for this visa through the Kenya e visa portal.

Once your visa is approved, you'll receive an email with your visa attached.

You must download and print your visa.

You must submit your application at least 5-6 days before travelling.
*Atlys does not provide this visa.
Important Information
Kenya
— Is A Visa Required for Indians?
Yes, if you leave the transit area, you need a Kenya transit visa.
— Kenya Visa Fees
The transit visa fee is USD 21.
— Kenya Visa Processing Time
The Kenya transit visa processing time is 3-4 business days.
— Length of Stay
You can stay a maximum of 72 hours (3 days).
— Transit Visa Validity
The transit visa is valid for 72 hours (3 days).
If you're an Indian traveller planning an international journey with a layover at one of Kenya's airports, understanding the Kenya transit visa is essential to ensure a smooth passage through this vibrant country.
What is a Kenya Transit Visa?
A Kenya Transit Visa, also known as a Transit Pass, is a temporary visa that allows travellers to pass through Kenya while connecting between international flights. 
It's crucial to note that this visa is solely for those who intend to stay in Kenya for less than 72 hours during their layover. If your stay exceeds this time frame, you must apply for a Kenya e visa.
Luckily, you can apply for the e visa through Atlys.
Who Needs a Kenya Transit Visa?
Indian passport holders require a Kenya Transit Visa if they have a layover in Kenya and need to leave the airport for any reason. However, you don't need a transit visa if you're connecting flights directly without leaving the transit area.
What Are The Required Documents For A Transit Visa For Kenya?
The list of the required documents isn't that long. However, you need to make sure you upload both of these documents, or your visa will be rejected. You need:
Photo of your passport: You need a clear scanned copy of your passport biodata page. 

A Passport photo: Your photo must be taken within the last 6 months with a white background. It must also be 2 inches by 2 inches.
How to Apply for a Kenya Transit Visa
Applying for a Kenya Transit Visa is very straightforward. You can follow this easy step-by-step guide to help you:
Go to the official website of the Kenya e visa portal to access the visa application form. You'll need to sign in to your account or log in.

Note: I had trouble uploading my passport photo when I created my profile. So, make sure your passport photo meets the upload requirements.

Once you log in, start your application. You'll need to complete the Kenya transit application form. Make sure you mark your purpose of travel as transit.

Next, you must upload the documents mentioned earlier in this post. Make sure that each document meets the requirements.

If it does not, your visa will be rejected.
Overview Of The Kenya Transit Visa For Indians
The Kenya Transit visa fees is 21 USD, which is approx. ₹ 1746. You can pay the visa fee online through the e visa portal. Note that the fee in ₹ will change as the exchange rate fluctuates.

The processing time is around 5 - 10 business days. However, please note that there are external factors that can influence the processing time. This can include missing documents, false information, a high volume of applications, etc.
Tips for a Smooth Transit
Here are a few tips to keep in mind when transiting:
Double-check visa requirements: Verify whether you need a transit visa based on your specific layover and travel plans.

Apply in advance: Submit your visa application well ahead of your travel date to avoid last-minute hassles.

Know your layover time: Plan your layover duration wisely to ensure you have sufficient time for airport procedures and exploring if desired.

Keep essential documents handy: Carry a printed copy of your transit visa, passport, flight tickets, and any other relevant documents.
What Documents Do I Need When Travelling Through Kenya?
You need to keep certain documents on hand when travelling through Kenya. These documents include:
A valid travel document not less than six months.

At least one blank page in your passport.
That's It!
The Kenya Transit Visa for Indians is your ticket to a seamless layover experience in this remarkable African nation.
By understanding the requirements and following the application process diligently, you can ensure that your journey through Kenya is efficient and that you have an opportunity to explore a bit of this diverse country during your transit. 
Safe travels!
Government sources
Atlys strives to provide valid, credible, and reliable information. As such, we only use government sources to get the information for our blog posts. This includes:
Frequently Asked Questions
The Kenya Transit Visa allows you to stay in Kenya for a period not exceeding 72 hours (3 days). If you wish to stay longer, you must apply for an entry visa.
Author: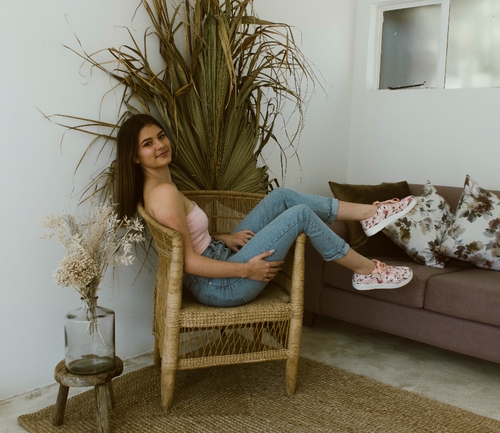 Laliq Schuman
Verified Author: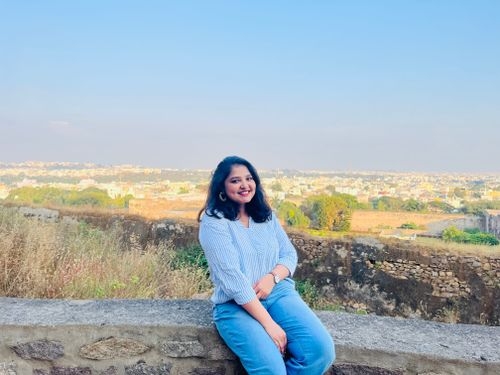 Nikhita Rathod