Kenya Visa On Arrival For Indians - Can I Get One?
Last Updated : 08-Sept-2023
Atlys in the news
30-Second Summary
Unfortunately, there is no Kenya visa on arrival for Indians. 
You must apply for a different visa like an e visa, work visa, transit visa, etc.

You can apply for your visa through Atlys or the e visa portal.

Each visa type has its own requirements.
*Atlys only provides the Kenya e visa.
Is There A Kenya Visa On Arrival For Indians?
No, there is not. Indian nationals can't get a Kenya visa on arrival. This means that you must apply for a visa that suits your purpose of travel before going to Kenya.
I'll discuss the visa types next.
Do Indians Need A Visa For Kenya?
Yes, you do. Unfortunately, Kenya isn't part of the visa-exempt countries for Indians. This means that you must apply for a visa before travelling.
What Are The Different Types Of Kenya Visas?
There are different types of Kenya visas you can apply for. However, you must make sure that the visa you apply for suits your purpose of travel. The different visas include:
The Kenya e visa is a tourist visa that allows you to travel for tourism purposes such as visiting friends and family, sightseeing, etc. You can apply for this visa online through the Kenya e visa portal. 

This visa is valid for 3 months from the date of issue and is a single entry visa.

The Kenya work visa allows you to live and work in Kenya. This visa means that you get permission from the Kenyan government to work in a specific job and for a particular employer for a specific time. 

You usually need a job offer or a work contract from a Kenyan company before you can apply for this visa. To learn more about the work visa, you can check out our Work Visa for Kenya blog.

This visa allows you to transit through Kenya on your way to a third destination. Indian nationals only need this visa if they plan on leaving the transit area. However, if you're going to stay in the transit area or if you have a direct connecting flight, you don't need this visa. 

You can find out more about the transit visa for Kenya from India by reading our blog.

Please note that each visa type has its own requirements, which you must meet in order to apply for the visa.
How Can I Apply For A Kenya Visa?
There are three ways you can apply for your Kenya visa:
Atlys: You can apply for your e visa through Atlys. Altys offers a fast and hassle-free visa application process without any issues.

Kenya e visa portal: You can apply for your e visa and transit visa through the online portal. However, please note that there have been some complaints about the portal. To find out more you can read our blog on the Kenya e visa problems and how to solve them.

Kenya's immigration site: You can apply for your work visa through the Immigration website.
Tips When Travelling To Kenya
Traveling to Kenya can be an exciting and memorable experience, but like any international trip, it's important to be prepared. Here are some tips to help you have a safe and enjoyable visit to Kenya:
Visa and Documentation: Ensure you have a valid passport with at least six months of validity beyond your planned departure date. Indian travellers must apply for an e-visa or visit the Kenyan Embassy for a visa in advance.

Vaccinations and Health: Consult a travel health clinic for necessary vaccinations, including yellow fever, and take precautions against malaria. Carry a basic medical kit and any essential medications you might need.

Travel Insurance: Purchase comprehensive travel insurance that covers medical emergencies, trip cancellations, and theft. Check if it includes coverage for safaris and outdoor activities.

Currency and Payments: The currency used in Kenya is the Kenyan Shilling (KES). Credit cards are widely accepted in major cities, but cash is essential in more remote areas. ATMs are widely available.

Local Etiquette: Learn a few basic Swahili phrases and understand local customs. Kenyans are generally friendly, so a few polite greetings and thank-yous go a long way.

Safety Precautions: Kenya is generally safe for tourists, but like any other destination, it's essential to stay cautious. Avoid displaying expensive items, be cautious in crowded places, and secure your belongings.

Wildlife Safaris: If you plan to go on a wildlife safari, book your safari with a reputable tour operator. Follow the park's regulations and guidelines to ensure a safe and responsible safari experience.

Cultural Respect: Respect local customs and traditions, especially when visiting indigenous communities. Ask for permission before taking photos, and avoid intrusive behaviour.

Dress Code: Kenya has a conservative dress code. In cities and tourist areas, casual attire is acceptable, but when visiting rural areas or religious sites, it's advisable to dress modestly.

Stay Hydrated: Kenya can be hot and humid, so drink plenty of bottled water to stay hydrated. Avoid tap water and be cautious about consuming uncooked food or beverages from street vendors.
That's It!
Now you know everything you need to know about the Kenya Visa on arrival for Indians. If you have any other questions, you can check out our FAQ section.
Government sources:
At Atlys, we only want to give our readers credible and reliable information. As such, we only use government sources to find our information.
Frequently Asked Questions
As mentioned in this blog post, Indian nationals can't get a visa on arrival for Kenya. This means that you must apply for a different visa like an e visa, work visa, transit visa, etc.
Author: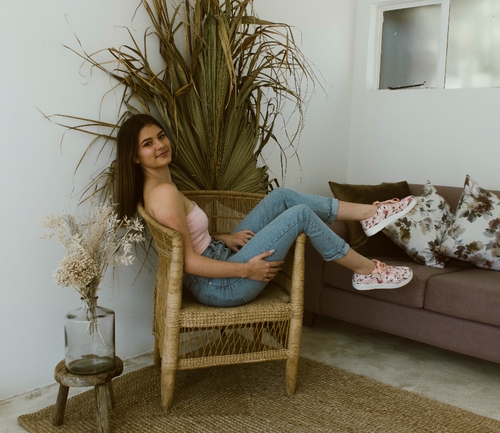 Laliq Schuman
Verified Author: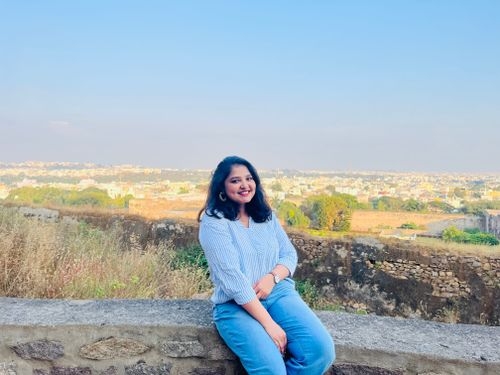 Nikhita Rathod