Kenya Work Visa For Indians: Eligibility & Application 2023
Last Updated : 07-Sept-2023
Atlys in the news
30-Second Summary
Indian nationals travelling to Kenya must apply for the Kenya work visa, which allows you to visit for work.
You can complete the application online.

Kenya work visa visa doesn't require you to submit your passport offline.

Once your visa is approved, you will get a digital copy that you can use to enter the country (no visa stamp needed).

The Kenya work visa requires a copy of your passport, educational certificates, and more.
*Atlys does not provide this visa.
Important Information
Kenya
— Do Indians Need A Visa For Kenya?
Yes, Indians require a visa for Kenya.
— Kenya Work Visa Validity
The Kenya work visa for Indian citizens validity is up to 2 years.
— Kenya Work Visa Processing Time
The processing time is up to 5 weeks.
— Kenya Work Visa Fees
A valid work permit costs between KES 1000 - KES 10 000.
India and Kenya have become closer friends in business, culture, and schools. Because of this, more Indians are going to Kenya for jobs. 
If you're considering doing the same, having the right work permits are important. Hence, your time in Kenya is easy and stress-free.
What Is A Kenya Work Visa?
A Kenya work visa, also commonly referred to as a Kenyan work permit, is permission that allows Indian nationals to work in Kenya. 
This visa means that the holder has gotten permission from the Kenyan government to work in a specific job and for a particular employer for a specific time. 
Before getting this visa, you usually need a job offer or a work contract from a Kenyan company.
Your employer must apply for your work visa. Individual applications can take longer.
Note: You can not work on a tourist visa - you need to apply for the appropriate work visa. See our dedicated blog on the Kenyan Evisa.
Kenya offers different types of work visas (or permits) depending on the job's nature and the applicant's qualifications. Here's a brief overview:

Class A Work Permit: For those involved in mining and related activities.

Class B Work Permit: Granted to individuals wishing to invest in agriculture or animal husbandry.

Class C Work Permit: For professionals with specific qualifications that may be limited in Kenya.

Class D Work Permit: Issued to those with a confirmed job offer from a Kenyan employer. This is the most common permit for Indian employees.

Class F Work Permit: For those who want to invest in specific businesses in Kenya.

Class G Work Permit: For trade, business, consultancy, or specific professions.

Class I Work Permit: For approved religious or charitable activities.

Class K Work Permit: Those with an assured income from sources outside Kenya won't be employed there.

Class M Work Permit: For refugees.
Kenya Work Permit Requirements
Applying for a Kenya work visa involves submitting several essential documents to the Kenyan immigration authorities. Here's a list of typical documents required:
Valid Passport: The applicant's passport should be valid for at least six months from the date of your visa application.

Duly Filled Application Form: An official Kenya visa application form provided by the Kenyan immigration department, filled out with accurate details.

Passport-sized Photographs: Recent colour photographs meet the specified Kenya visa photo size of 2x2 inches.

Job Offer or Contract: A written document from your prospective Kenyan employer indicating that you've been offered a position. This should include details of the job, duration of employment, and other relevant terms.

Curriculum Vitae (CV) or Resume: Detailing your educational qualifications and professional experience.

Copies of Professional Certificates and Academic Qualifications: These are evidence of your qualifications for the job.

Medical Report: Some applications may require a health certificate or medical report to ensure the applicant has no contagious diseases.

Police Clearance Certificate: This document from your home country (or any country you've lived in for over a year) indicates that you have no criminal record.

Recommendation or Support Letter: Sometimes, a letter from a Kenyan sponsor, employer, or even a government ministry might be required, vouching for the applicant's credentials and the purpose of the visit.

Return or Onward Ticket: This is optional but can be asked to ensure the applicant plans to leave Kenya after employment.

Registration certificate: A copy of the registration certificate of the organisation.

Sufficient capital: Proof you can support yourself during your trip by showing bank statements or payslips.
How To Apply For The Kenya Work Visa?
It is quite easy to make a Kenya visa application for work. Follow this step-by-step guide to navigate the Kenyan work visa application process smoothly:
1

Pick the Right Work Permit Type: Depending on the job type and how long you'll work, Kenya has various work permits. Check them out and see which one fits your job best.

2

Collect All Your Papers: Get all the documents you need before applying. Usually, this means a current passport, your job offer letter, any professional certificates, some passport photos, and a few more. Make sure your papers are up-to-date and meet the Kenyan immigration standards.

3

Fill Out the Visa Form: You can find the work visa form on Kenya's official immigration site. When filling it out, double-check all the details to make sure they match your papers.

4

Pay the Fee: Once the form is filled, there's a fee you need to pay. The exact amount might change based on the work permit type. You can pay for this online.

5

Send in Your Application: You can usually send your visa application online using Kenya's immigration site. 

6

Patiently Wait: The Kenyan officials will review everything after you apply. This might take a few weeks. They might call you for a chat or ask for some more papers during this time.

7

Get Your Visa: They'll usually email you when they approve your application. 

8

Sign Up with Foreign Nationals' Services: Once you reach Kenya and start your work, sign up at the FNS in Nairobi. This step makes sure Kenya knows you're there and working.
Overview Of The Kenya Work Visa
Depending on the Kenya work type, the fee can range from KES 1000 - KES 10 000, approx. ₹ 570 - ₹ 5 700.

Here's a general fee structure for different classes of work permits:

Work type A-C, F, G, K: 

Issuance- KES 100,000 per year

Work type D: 

Issuance- KES 200,000 per year

Work type I: 

Issuance- KES 5,000 per year

Work type M: 

The ₹ price is based upon exchange rates in Sep 2023; therefore, the price can fluctuate.

The Kenya visa processing time for work can take up to 5 weeks.

A visa processing time refers to the duration it takes for immigration or consular authorities to review, process, and decide on a visa application after it has been submitted.

Most work permit visas are valid for up to 2 years.

Here is a breakdown of each visa type:

Class A, B, C, D, F, G Work Permits: Usually valid for an initial period of two years and can often be renewed for another two years. Some permits under these categories might be shorter based on the specific nature of the job or project.

Class I Work Permit: Typically valid for the duration of your charitable or religious activity.

Class K Work Permit: Usually valid for two years.

Class M Work Permit: Refuge validity is often determined by the refugee status.
Arrival Procedure At The Airport In Kenya
Here's a step-by-step guide on what Indian citizens can anticipate when arriving at a Kenyan airport with a work visa:
1

Arrival and Queue: Following the signs for 'International Arrivals' once you disembark from the plane. There will be separate queues for Kenyan citizens, East African Community (EAC) passport holders, and foreign nationals. Ensure you join the queue designated for foreign nationals.

2

Passport Control: When it's your turn, approach the immigration officer with your passport and work visa documentation. Keep your boarding pass handy, as it may be checked.

3

Questions and Verification: The immigration officer might ask you questions such as your purpose of visit (in this case, employment) and your employer's details.

4

Biometrics Collection: Some airports may have biometric systems in place where they'll capture your fingerprints and a photograph. This is standard procedure for security and identification purposes.

5

Work Visa Stamp: If everything is in order and the officer is satisfied with your answers and documentation, they will stamp your passport with an entry stamp indicating your arrival date. Sometimes, the work visa might have been issued electronically, and they will verify it in their system.
All Done!
Getting a Kenya work visa for Indians might feel overwhelming at first. But with the right info, it's easier. As more Indians work in Kenya, it's essential to have clear guidance. 
This guide is here to help, explaining each visa step. Always double-check with official sites for any updates. Good luck with your job journey in Kenya!
Government Sources
This blog was written using information from official government sources. We checked all facts with trusted guidelines. You can trust the details in this post. And this blog is written with the help of AI to explain difficult concepts easily.
Ministry of Interior and Coordination of National Government Kenya
Frequently Asked Questions
Indian citizens planning to work in Kenya must obtain a work visa or permit before commencing employment.
Author: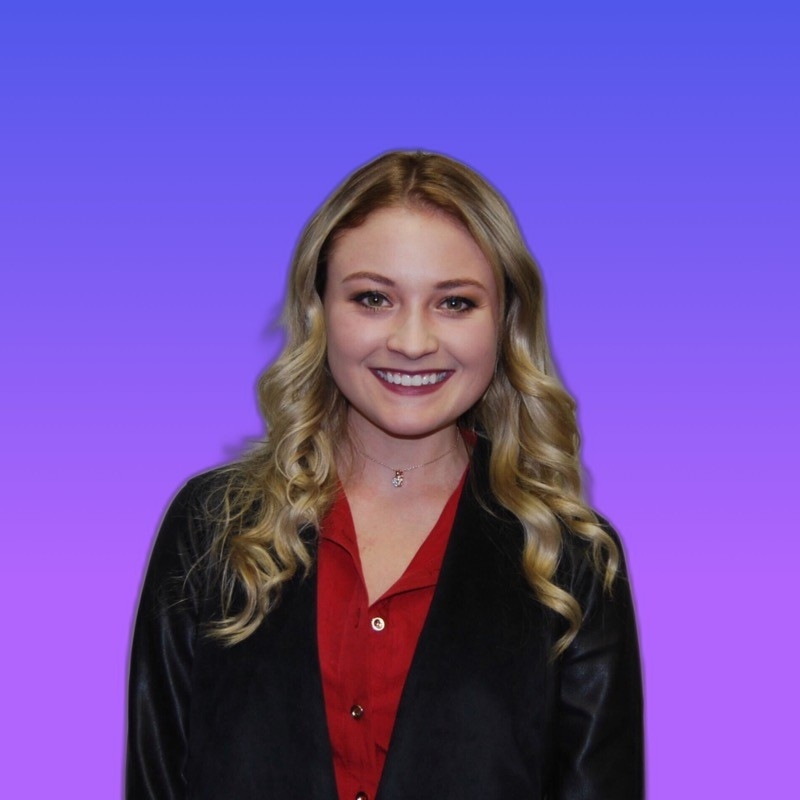 Shannon Reeler
Verified Author: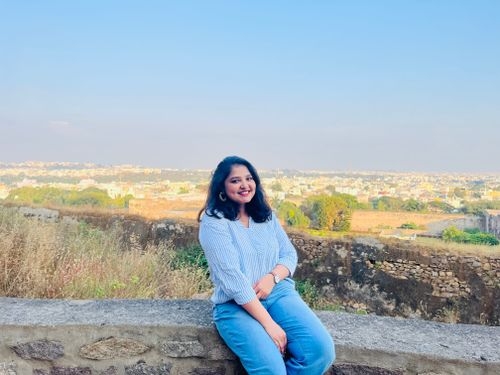 Nikhita Rathod