Madagascar Visa on Arrival - Apply at the Airport
Last Updated : 04-Sept-2023
Atlys in the news
30 Second summary
Indian nationals travelling to Madagascar must apply for a Madagascar visa, which allows you to visit for tourism purposes.
You can complete the application online or on arrival.

Madagascar visa on arrival for Indians requires you to submit your passport at the immigration counter on arrival.

The Madagascar visa on arrival for Indians requires your passport, proof of your return ticket and more.

Once your visa is approved, you will be allowed to enter Madagascar. However, Atlys recommends that you apply for your eVisa to avoid visa rejection at the airport.
Important Information
Madagascar
— Is there a Madagascar Visa On Arrival?
Yes, Indians can apply for a VOA, however it is not recommended.
Learn More
— Madagascar Visa Processing time
There is no fixed time, depends on how long the queue is.
Learn More
— What is the Visa On Arrival length of stay?
Depending on what you prefer, it can be 15, 30 or 60 Days.
If you're an Indian explorer excited to see the wonders of Madagascar, I'm here to help you understand the process of obtaining a Madagascar visa on arrival for Indians. To make your journey smoother and more enjoyable, let's discuss how you can apply for your Madagascar on-arrival visa.
Do Indians need a Visa for Madagascar? 
Yes, Indian nationals planning to visit Madagascar are required to obtain a visa before entering the country. In 2023, Indian visitors to Madagascar have two visa options: Visa On Arrival or Madagascar eVisa.
A Visa On Arrival allows eligible travellers to apply for a Madagascar visa upon their arrival. To apply for a VOA, it's essential to meet all the passport requirements specified by the Malagasy authorities for this type of visa.
An alternative solution is available for those who do not meet the criteria for a VOA. Travellers can secure a Madagascar visa online through Atlys or the Madagascar eVisa Portal, ensuring a seamless process for obtaining the necessary travel authorization before your journey.
What is a Visa On Arrival?
A visa on arrival allows eligible visitors to obtain a visa upon arrival at their destination country's immigration checkpoint. This means that travellers can apply for and receive their visa at the border, airport, or port of entry without needing to obtain the visa in advance. 
There have been instances where Indian travellers faced unexpected challenges at Madagascar's airport, as their visa on arrival (VOA) was not granted. This resulted in huge financial losses due to cancelled plans and accommodation reservations. Consequently, these individuals had to depart from the country.
While visa on arrival might appear convenient, Atlys highly recommends getting a visa before your journey rather than relying on VOA.
Requirements for Madagascar Visa On Arrival for Indians
When preparing for your international journey, it's important to understand the visa requirements for Madagascar and the necessary documents that may be requested at the immigration checkpoint. 
What Are The Required Documents For A Madagascar Visa On Arrival For Indians?
To ensure a smooth entry and a peaceful journey, here's a breakdown of the necessary requirements:
Valid Passport: Your passport should be valid for at least six months from the date of your entry into Madagascar. The passport should have a minimum of 2-3 blank pages to accommodate necessary stamps.

Passport Photos: Two recent passport-sized photos are required. You can use the Atlys passport photo generator that allows you to create visa photos that meet all necessary Madagascar Visa requirements.

Proof of Return or Onward Travel: A copy of your round-trip ticket confirmation is necessary. The ticket should clearly display your name.

Yellow Fever Vaccination (if applicable): An international certificate of yellow fever vaccination may be required if you've recently visited an area affected by yellow fever. This applies if you've been to a country where yellow fever is endemic within the last six months.

Visa on Arrival fees: The fees will differ depending on the tourist visa type. 

Additional documents: Just to be safe, carry documents such as proof of accommodation or proof of sufficient funds. 
It's a good idea to have all your necessary documents in hand, and it might be helpful to carry any supporting documents in case they are requested. This way, you can minimize the chances of your visa on arrival being rejected due to missing documents. Double-check to make sure you meet all the Madagascar visa requirements. 
Visa Application Process For Madagascar Visa On Arrival
Now, let's dive into the details you've been waiting for. If you're seeking insights on securing a Madagascar visa for Indians, you're in the right place. Here, we'll explore the step-by-step process of obtaining a Madagascar Visa On Arrival for Indian travellers.
How to apply for a Madagascar Visa On Arrival for Indians?
Let's get into the process of applying for the Madagascar Visa On Arrival. A clear and organized plan is the best way to go through the process.
1. Arriving at the Airport 
Upon your arrival at Madagascar's airport, you will join the Immigration queue. Head to the designated immigration counter at the port of entry and patiently wait in line.
2. Document Presentation
Present your valid passport and required documents to the immigration officer. This is where additional documents may be requested. 
3. Madagascar Visa Application Form 
Complete a visa application form if required. These forms can be obtained on arrival or may even be provided by the cabin crew during your flight. 
4. Document Review and Basic Questions
The immigration officer will examine your submitted documents carefully. They might ask basic questions about the purpose and duration of your stay. Be prepared to provide accurate and truthful information. 
5. Approval or Rejection
If satisfied with the provided information, the immigration officer will proceed to request payment of the Madagascar visa fee. Your passport will be stamped with the visa and entry endorsement upon payment. 

However, if the officer has concerns or is dissatisfied with the documentation, your visa application may be declined, leading to entry denial. In case of the scenario of your VOA being rejected, your best course of action is to return to India.
Helpful Tips when applying for Madagascar Visa on Arrival for Indians
Are you preparing for your Madagascar visit? Here are practical tips to help you smoothly navigate the Visa On Arrival process and enjoy a stress-free experience.
Be prepared: Double-check that you have all the required travel documents, and avoid unnecessary delays for yourself and others.

Cash Availability: Carry enough cash to cover the Madagascar visa fees, ranging from approximately 30 USD to over 50 USD. Having the exact amount can speed up the payment process.

Have food and water with you: The queue's length and waiting time can be uncertain. Not stepping out of line for refreshments like water or snacks is advisable to prevent disruptions.

Be prepared for questions: Expect questions about your travel purpose and accommodation arrangements. Stay calm and friendly, and provide honest responses to all questions.
An Overview of Madagascar Visa On Arrival for Indians 
Before you proceed with this Madagascar visa for Indians application, there are some important points to understand. Fortunately, I'm here to guide you through them. Let's start right away:
What are the Visa On Arrival Fees?
With a cash payment, you can get a single-entry tourist visa for 30 or 60 days upon arrival at the airport. 
30 Day = 115000 MGA (37 USD)

60 Day=  135000 MGA (45 USD)
For stays of fewer than 15 days, a visa is not needed for your Madagascar visit. However, travellers are required to pay a 10 USD fee upon arrival.
What is the Visa On Arrival Processing Time?
The Madagascar Visa On Arrival for Indians processing time is relatively quick, typically taking place at the immigration counter upon your arrival at the airport. There is no Madagascar visa processing time, but you might stand in a queue. This process is usually completed within a reasonable timeframe, allowing you to proceed with your journey. 
What is the validity of the Visa On Arrival?
The Madagascar visa validity depends on the type of visa you apply for and are granted. It can range from 15 to 30 or 60 days, allowing you a single entry.
What if my Visa On Arrival is Denied?
If your Madagascar Visa On Arrival application is not approved, you won't be allowed to enter Madagascar using the VOA option. This means you'll be refused entry upon your arrival, and you might have to return to your home country.
It's vital to follow the instructions from the immigration authorities and obey the required immigration processes. Failing to do so could lead to more difficulties, like potential restrictions on future visits to Madagascar or legal consequences. 
This is why Atlys recommends applying for the Madagascar visa online instead. You can apply for the Madagascar visa for Indians through the official Madagascar eVisa Portal or Atlys. This choice helps reduce stress by ensuring you have your visa ready before your trip, offering a more secure and reassuring alternative.
And we are done!
Now that you clearly understand the Visa On Arrival process for Indian travellers, you're ready to set off on your Madagascar adventure. Atlys supports you, ensuring your journey is full of discovery, wonder, and good memories. 
We trust this blog has provided you with valuable insights. So pack your bags, grab your passport, and get ready for a fun journey.
Government Resources:
At Atlys, we take pride in our commitment to accuracy and reliability. We only rely on government-approved sources to generate our content, ensuring that the information you receive is trustworthy and up-to-date. Your journey matters to us, and that's why we stand by our dedication to providing you with content you can count on.
Frequently Asked Questions
Yes, Indian nationals are required to obtain a Madagascar visa for Indians before travelling to Madagascar. You can choose between Visa On Arrival or the eVisa option but both visas are a single entry visa.
Author: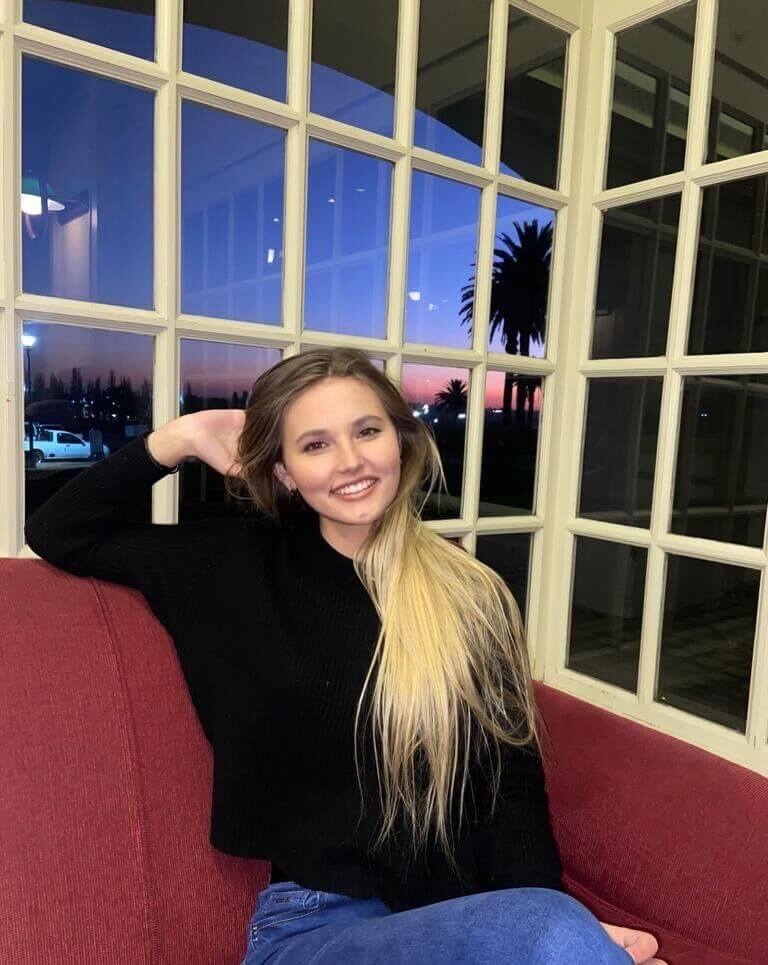 Zaskia Kukard
Verified Author: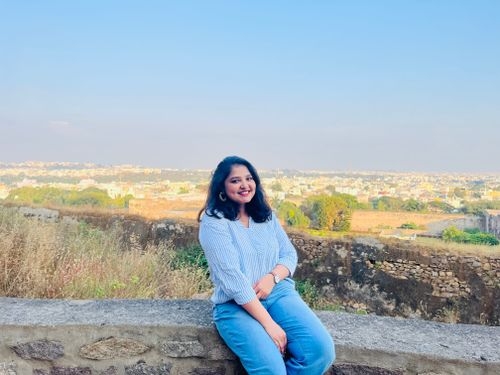 Nikhita Rathod