Malaysia eNTRI Visa for Indians: Fast & Easy Online Application
Last Updated : 02-Oct-2023
Atlys in the news
30-Second Summary
Indian citizens will require a visa to visit Malaysia. You can apply for the Malaysia eNTRI visa for Indians, which will allow you to visit the country for tourism purposes.
The application gets completed online.

You are not required to submit your passport at an embassy.

Once your visa gets approved, you will be notified via email.

It is advised to apply for your visa 2 weeks in advance.
This guide will give you all the details for the Malaysia eNTRI visa.
Important Information
Malaysia
— Is a Visa Required?
Yes, as an Indian national you do require a visa to enter Malaysia.
Learn More
— Where Can I Apply?
You can only apply for the Malaysia eNTRI visa online on Atlys or on govnment portal.
— Processing Time
The Malaysia eNTRI visa processing time is usually 2 working days.
Learn More
— Length of Stay
With the Malaysia eNTRI visa you an stay in the country for up to 15 days.
— Validity Period
The Malaysia eNTRI visa is valid for 3 months.
Learn More
— Malaysia eNTRI visa Fee
The Malaysia eNTRI visa price is about $25.
Are you travelling to Malaysia and need to apply for a Malaysian eNTRI from India? Not sure where to start or what the requirements are for Indian citizens?
No stress! Today, I'll discuss the most important points of the Malaysian eNTRI for Indians and how you can.
Do Indians Need A Malaysia Visa?
Yes. Indian passport holders must apply for a visa before travelling to Malaysia because they cannot enter Malaysia without a valid visa.
What is a Malaysia eNTRI Visa?
The Government of Malaysia offers the Electronic Travel Registration & Information (eNTRI) as a convenient online system for Indian Nationals who want to enter Malaysia without a visa. This service allows easy entry of Chinese and Indian citizens into Malaysia. When you register, you will receive an eNTRI Note as confirmation, which you must show when you arrive in Malaysia.
If approved, the eNTRI only permits the Indian holder to enter Malaysia on a direct flight from India or via Brunei, Singapore, or Thailand airports.
Is There A Malaysian Visa On Arrival For Indians?
Yes, the visa Arrival facility is available for citizens of the People's Republic of China and India with the following conditions:
Visitors must arrive in Malaysia via Singapore, Thailand, Indonesia, or Brunei only (with a valid visa from either country)

Visitors must meet the minimum requirements, such as having USD 500 in cash and having all the required documents. 

You cannot stay in Malaysia for more than 15 days with a visa on arrival. 
For more information, you can check our dedicated blog on the Malaysian visa on arrival.
What Are The Malaysian eNTRI Visa Requirements For Indians?
When you start your application, you must first ensure that you meet the requirements to apply successfully for your visa application.
The Malaysia eNTRI visa for Indians is an online process, so ensuring you have scanned copies is suggested. You can also use Camscanner or other apps to scan the documents.

When applying for a Malaysian eNTRI, you'll need to submit the following documents:

Scan the front page of your passport.

Confirmed return flight ticket reservation.

A hotel reservation or other proof of accommodation in Malaysia is required.

A birth certificate is required in the case of a minor.

Proof of sufficient funds.

Depending on your country, you may be required to submit additional documents.

Before starting your application, you must ensure your passport meets the following requirements.

Must be valid for 6 months after the departure date.

Must have 2 empty blank pages

Can not be valid for more than 10 years

When applying for your Malaysian eNTRI, your passport photo must be a specific size. The Malaysian eNTRI photo size must be 35 mm x 50mm. There are also some passport photo requirements, which are:

Your face must be centred, and take about 30-35 mm of the picture.

There must be about a 5 mm distance from the top of your head to the top of the picture.

About 5-10 mm must be from your chin to the bottom of the picture.
Application Process for the Malaysian eNTRI Visa
Applying for the Malaysian eNTRI Visa is a straightforward process that allows Indian nationals to enter Malaysia without a traditional visa. This guide will walk you through the simple steps to apply for an eNTRI Visa, making your travel to Malaysia hassle-free and convenient.
To begin your application, you should either visit the Atlys website or the Malaysia government portal. Let's walk through how to initiate your online visa application through the government website:

Step 1: Register Your Malaysian eNTRI Visa Application Account. You will be sent an email to verify your account. 

Step 2: Once you successfully create an account, log In To Your Malaysian eNTRI Visa Application Account.

Step 3: Begin Your Visa Application For Malaysian.

Step 4: Provide Personal Information.

Step 5: Family Information.

Step 6: Provide Your Travel History

Step 7: Provide Your Accommodation In Malaysia.

Step 8: Review Your Application.
What's The Difference Between A Malaysia eVisa And An eNTRI Visa for Malaysia?
Indians can qualify for both an eNTRI travel visa and a Malaysian eVISA. But, based on your purpose of visit and the length of your stay, tourists may want to apply for either one. For the distinction between an eVISA and an eNTRI visa or the sort of travel permission, visit the official website or keep reading.
The Malaysia eNTRI Visa is different from the Malaysia eVisa. The Malaysia eNTRI Visa has the following:

A maximum stay of 15 days.

A validity of three months.

A 1– 5 business days processing of the visa application form.

Only one entry is permitted.

We've established that there are some differences between these two visas. Let's take a look at the Malaysia eVisa for Indian citizens. The Malaysia e-Visa has the following:

A maximum stay of 30 days.

A validity of three months.

A 2 or 7 days before processing of the application.

India is an option for entry.

Only one entry is permitted.

Any Indian national can apply for an eNTRI. Indian nationals can visit Malaysia for up to 15 days with the eNTRI visa waiver. The eNTRI permission is not renewable and can be used once.

It cannot be used after it expires, and you should wait three months before applying for a new eNTRI. The form is straightforward to fill out and should be printed and ready for presentation after applicants get their approved eNTRI visa waiver.

Want to apply for your Malaysia e-visa? Then, you can apply through Atlys.

If you want to experience a seamless and effortless visa application process, use Atlys.

Keeping up to date with your visa application is easy. Simply download the app and be on top of your visa applications!

You also get onboarded on what you must do when applying for your visa on the app. It will give you no trouble when filling out the form or paying.
An Overview Of The Malaysia eNTRI Visa For Indians
Let's explore the Malaysian eNTRI application process in detail to understand the steps and procedures for obtaining your Malaysia Visa.
The Malaysian eNTRI visa fees for Indian nationals are USD 25.

Stay updated with the government website, as the eNTRI visa Malaysia fees may change at any stage without notice.

Malaysia eNTRI visa processing time for the online application is typically 2 working days.

The duration of your stay in Malaysia depends on the type of visa you have applied for, and it will vary accordingly. Specifically, the Malaysian eNTRI Visa typically permits a maximum stay of 15 days from the date of your entry into the country.

The Malaysia eNTRI Visa is typically valid for a period of 3 months from the date of issuance. This means that once your eNTRI Visa is granted, you have a three-month window to enter Malaysia. It's important to note that the visa's validity begins on the date it is issued, not on the date of your actual entry into Malaysia.
Issues When Applying For A Malaysian eNTRI Visa
When applying for a Malaysian eNTRI Visa, you may experience some problems. I'm not saying that you will but that you could have some problems like:
The website is not working
We have a blog explaining evisa issues and what you must do when encountering these problems.
Happy Travels!
Now, you have successfully applied for your Malaysian eNTRI Visa application for Indians, and you are familiar with the conditions of your stay in Malaysia as an Indian tourist visiting Malaysia. You can finally start packing your bags and looking forward to your trip to Malaysia.
So, enjoy your short stay and explore Malaysia.
Government Sources:
At Atlys, we are dedicated to providing our readers with the most current and accurate information. We achieve this by sourcing information from official government channels. This ensures that our readers receive the latest and trustworthy information to assist them in making informed decisions and planning their travels effectively.
Frequently Asked Questions
Yes, Malaysia is safe to travel to, but like most countries, you should always be vigilant and protect yourself.
Author: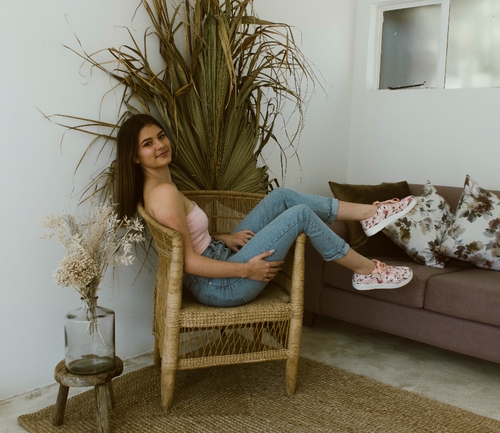 Laliq Schuman
Verified Author: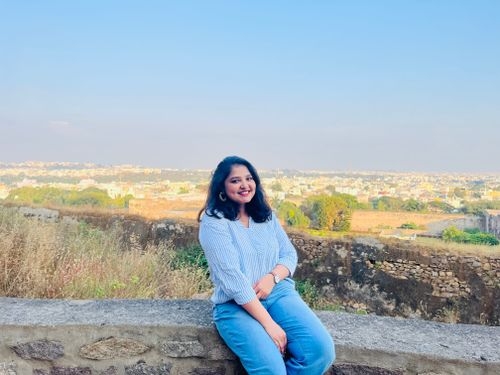 Nikhita Rathod