Resolving Malaysia Visa Payment & Website Downtime Issues
Last Updated : 21-Sept-2023
Atlys in the news
30-Second Summary
As an Indian, you will need to apply for a Malaysia visa to visit the country. Sometimes, government portals can be challenging.
Trying to apply can provide you with some Malaysia Evisa payment issue, such as:
Error when trying to pay.

Unable to log in to your profile.

Unable to access the website.
Apply for your Malaysia e-visa on Atlys to avoid these problems and obtain your visa in no time.
This blog will guide you on all possible problems and include solutions for each issue.
Is the Malaysia visa website not working or is the Malaysia visa payment not working? Well, you are at the right place. We will take you through what you need to do when the Malaysia evisa site is down.
What Malaysia eVisa Issues Can I Encounter?
There are several Malaysia evisa payment issues due to payments being made online. Here are some issues you might encounter when applying for your Malaysia visa online:
Payment keeps getting declined: This means the Malaysia evisa payment is not working and causes a lot of frustration.

Browser seemed to be a problem: Which means the Malaysia visa website is not working.

Getting charged multiple times: The Malaysia visa problem is the portal saying "new application" even after you have made payment. You'll notice the multiple charges on your account if you continue to try to make payments.

Trying multiple cards to make a payment: Another problem I saw on Tripadvisor is that people tried different cards, but the payment still didn't go through.

Not receiving a confirmation: Another problem is not receiving a confirmation email after making your payment.
I've read some comments on Tripadvisor, and people said they had the same problem. Let's have a look at all the potential challenges you may face and discuss effective solutions to help keep your stress levels to a minimum.
Errors You Might Get During Your Malaysia Visa Application
When you apply on the Malaysia government portal, you may experience issues such as site errors or payment problems.
As I mentioned earlier, you may experience this because India's normal bank card will not allow the payment to go through.

Accepted payment methods for the Malaysia evisa applications include Mastercard, Visa, and UnionPay.

The payment method does not need to be under your name.

The payment system utilises a 3D Secure System to ensure secure transactions.

The payment system allows for international transactions.

If your card has all of these and you still can't make a payment, you can try paying at another time or with a different card. Please also note that after you receive the "e-mail address verification message," you need to click the "approve" button and proceed with the payment within 24 hours.

Otherwise, your application will time out, the system will not accept payment, and you will need to create a new application. If the problem continues, you should contact your bank for assistance. In case you still can't make a payment.

If the Malaysia evisa payment is unsuccessful, you should try to make the payment in 2 to 3 days, as suggested on the Malaysia government portal.

If you want to pay with your normal bank card without any payment issues, use Atlys since it allows all Indian bank cards to pay without any Malaysia evisa payment issues.

Here are some suggestions to assist you with your issue that I have discussed in detail later in the blog:

Try to apply and pay directly on the Atlys to not receive any errors;

Try using a different bank Credit Card to make your payment;

Try to check with your local bank regarding the payment issue;

Try to clear your internet browser's cache history;

Try to use another internet browser (i.e. Firefox, Google Chrome);

Try using a different computer/laptop.

If you have not made any payment yet, kindly delete the current application and reapply for a new one.

You might not be able to register or log in for several reasons. Here are some suggestions to assist you with your issue:

Use Atlys to resolve this issue instantly

Ensure that you are not using a public computer

Try to clear your internet browser's cache history

Try to use another internet browser (i.e., Firefox, Google Chrome);

Try to use another computer/laptop

Ensure you are not using any VPN

You might be unable to register or log in if you're applying from Malaysia, Israel, North Korea, and Singapore.

As of April 2023, the site is not currently down; however, the site experienced a lot of technical errors during September 2022. The site is also not uncommon to be offline, and experience glitches at certain periods.

Many people had submitted and paid for their applications, but because the Malaysia Evisa site was down, it caused a lot of stress as their trip was close by and flights were booked.

Indian visitors can apply for Malaysia evisa through Atlys or get a visa-on-arrival. That's if they arrive in Malaysia via Singapore, Thailand, Indonesia, or Brunei with a valid visa from either nation and don't want to personally visit the consulates in Delhi, Mumbai, or Chennai.

Opting for Atlys simplifies the application process, saving you from the hassle of dealing with a malfunction when the Malaysia visa website is down.
What Can I Do If My Malaysia Visa Online Payment Won't Go Through?
Suppose your Malaysia eVisa payment doesn't go through.
You submitted all the required documents and completed the Malaysia Visa application process. Now all that is left is the Malaysia visa processing fee you must pay.
Unfortunately, you can't complete the payment process. Don't give up! There is a light at the end of the tunnel, and I'll get you through it. Just follow these tips, and you'll pay in no time.
Try Using An International Bank

Get Someone Else To Pay The Malaysia Visa Fee For You
Let's look at these Malaysia evisa payment issues and possible solutions in more detail.
If you want to experience a seamless and effortless visa application process, use Atlys.

Unlike most services, you do not need to log onto your computer or laptop to apply for your visa. Instead, you can download the app or visit the Atlys portal and apply for the Malaysia eVisa straight from your phone.

You also get onboarded on what you must do when applying for your visa on the app. It will give you 0 trouble when filling out the form or making your payment.

This may sound weird, but it really works. So, I dove into Google to determine if other people had the same problem. During my deep dive, I found that people suggested using international banks in India.

I discovered that your payment was declined because the visa portal wouldn't allow some local Indian bank cards to make payments. For this reason, an international bank would allow you to make an international payment and will complete the visa payment.

Let's say you switched to an international bank to pay your visa fee, but your payment still won't go through. The problem lies then with your bank.

Call the payment provider and inquire about the payment status.

If the provider has declined the payment, it may be because it is a foreign payment.

Inform the provider that the payment must be processed and request that they try again.

One of two things may occur: The payment will be processed automatically or you may need to redo the payment, but this time, it should go through successfully.

This sounds crazy, but many people recommended this and said it works.

If you're encountering payment issues, try using a different browser.

Consider trying browsers such as Safari, Firefox, Chrome, and Internet Explorer.

If you've already tried one browser, attempt using a different one, as it may help the payment process.

But if you don't want to try this or have already tried it, try my next solution.

This is one of the first things that came to mind while I struggled, but unfortunately, it's not as easy as it seems. You're lucky to know someone living in another country, but this can be tricky if you don't.

Also, because of all the scams, people hesitate to give their bank details online, which makes sense. So I recommend that you try and see if you can get someone, but then again, make sure before you pay them because they might be scamming you.

I still recommend you use Atlys; this is the best way by far to solve the Malaysia visa problem.

My final solution is to do some research; somewhere on Google, you can find a solution for your specific situation. Over the past year, I started to understand what people meant when they said, "Google is your best friend," because you can find anything you want with a search.

Suppose any of these above solutions don't apply to you, and you've tried everything. In that case, your payment still won't go through for some reason. Do research. Have a look at Facebook Groups, Reddit, and Tripadvisor. Someone out there is sitting in the same situation as you, and they have a solution.
Having Problems With Your Malaysia Visa For Indians? Atlys is The Solution!
Atlys will ensure no problems with your application process, payment issues, or any delays in your application.
Atlys's application process only takes a few minutes, and you can complete the application in the comfort of your home. You can apply for your Malaysia evisa through Atlys; just simplify the whole process for yourself.
Wondering how?
To secure a Malaysia eVisa via Atlys as an Indian citizen, just follow these straightforward steps:
1

Start your online application: Visit the Atlys website, select Malaysia as your travel destination, specify your nationality, indicate your country of residence, and provide your planned travel dates.

2

Complete the eVisa application form: Upload the necessary documents, fill out the application form with your personal details, passport information, and travel plans.

3

Pay the Malaysia eVisa fees: Make the required payment for the Malaysia eVisa and submit your application.
That's it! Now, all that's left is to wait for your eVisa to be processed. You'll receive updates on your visa status through your registered email or phone number. Easy right? 
There You Go!
My words of wisdom and solutions are done for the day! But, hopefully, this helps you with any Malaysia evisa payment issue you may face so that you can resume your excitement for your Malaysia trip. Keep an eye out because I will continue writing posts for countries with Visa payment issues.
Government sources: 
Atlys makes use of government sources to ensure all information is correct and up to date. The official Malaysia evisa portal is:
Frequently Asked Questions
Indian passport holders can apply for a Malaysia e Visa. You can only apply for a Malaysia e-Visa online.

Applying to Malaysian Missions abroad or through the Malaysia e Visa India Application Centre can make you eligible for a business trip.

The eVisa Malaysia for Indian citizens is valid for only a single journey (single entry visa) to Malaysia and is issued for 3 months. You can stay for a maximum of 30 days on this evisa Malaysia.
Author: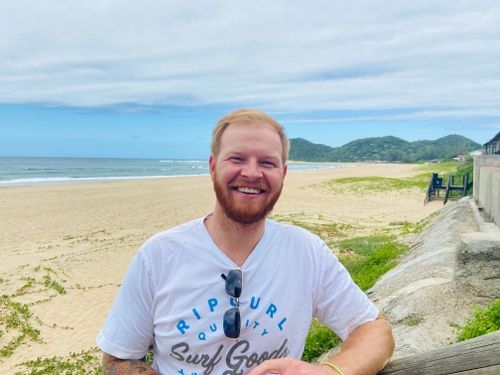 Tiaan Botha
Verified Author: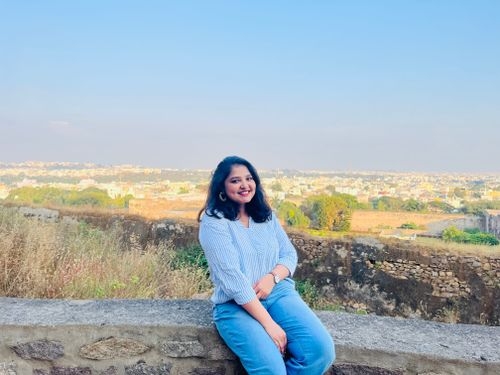 Nikhita Rathod