Malaysia Visa Processing Time For Indians
Last Updated : 06-Sept-2023
Atlys in the news
30 Second Summary
These are the processing times for the different Malaysia visa types:
Single Entry Visa: 2 days

Multiple Entry Visa: 2 days

Tourist Visa Embassy: 5 days
Source:  https://malaysiavisa.imi.gov.my/evisa/evisa.jsp
*Please note that visa times can change without warning due to different reasons like current visa applications and new rules.
Malaysia Visa Types and Factors Affecting Processing Time
The Malaysia single entry visa for Indians is a travel document that allows you to enter the country only once during the validity of the visa, which is a maximum of 30 days. If you leave Malaysia during your visit, you cannot re-enter using the same visa. You can apply for the Malaysia single entry visa on Atlys.

A Multiple Entry Visa for Indians permits Indian nationals to enter and exit Malaysia multiple times, valid for 12 months. The Malaysia Multiple entry visa is ideal for individuals who frequently travel to Malaysia for various reasons, such as business engagements or family visits.

A Malaysia Transit Visa for Indians is a type of Visa that allows travellers to transit through Malaysia to a third destination. You'll need a Malaysia Transit Visa if you're transiting for more than 24 hours, passing through immigration to board another flight/getting luggage, or switching between terminals.

A Tourist Visa for Malaysia, obtained through the Malaysian Embassy or Consulate, allows foreign individuals to visit Malaysia for tourism purposes. The Tourist visa is suitable for individuals who wish to explore Malaysia's tourist attractions, visit friends or relatives, or engage in non-business activities.

The processing time is a bit long since you must go to the embassy to start your application.

A Malaysia Student Visa for Indians allows foreign individuals to study in Malaysia at recognised educational institutions. The Malaysia student Visa visa is specifically designed for students accepted into a full-time academic program, such as a university or college in Malaysia.

A Malaysia Business Visa For Indians is a type of visa that allows foreign individuals to travel to Malaysia for business-related purposes.

The Malaysia Business Visa is specifically for individuals who need to engage in business activities such as attending meetings, conferences, negotiations, or exploring potential business opportunities in Malaysia. It is valid for 3 months, but you can stay for 30 days.

The Permit Residence is for individuals through various programs and schemes to live and work in Malaysia permanently. The Malaysia Permit Residence Visa is designed to attract foreign individuals who wish to reside in Malaysia on a long-term basis.

You'll have to finish up the whole visa application process in Malaysia. That is one of the reasons why the processing time is long.

​​A Malaysia Resident Visa  From Indians is a type of visa that offers residency in Malaysia and allows foreign nationals to live and work in Malaysia for an extended period. The Malaysia resident visa is given to those with a job offer in Malaysia or who plan to start a business there.

A Malaysia Work Visa for Indians, also known as an Employment Pass, allows Indian nationals to work legally in Malaysia. The Malaysia work visa is designed for Indian citizens who have secured employment with a Malaysian company or organisation and wish to reside and work in the country for a specific duration.
Step-by-Step Visa Application Timeline
Please be aware that depending on the type of visa you're applying for, processing times for Malaysian visas from India could differ. Moreover, additional steps may be required, such as obtaining a permit upon arrival in Malaysia, gathering additional documents, undergoing a medical examination if necessary, and so on.
However, the following provides a basic outline of what to expect during the visa application process and the normal processing dates for visas to Malaysia:
Checking Visa Status
If you have applied for a visa, you might be wondering how to find out its status. The process is simple and can be completed online by doing the following:
**Atlys:** Receive real-time updates on the status of your visa application with Atlys, our convenient mobile app. With Atlys, you can easily track your application progress and stay informed every step of the way. Alternatively, you can also keep an eye on your application status through our user-friendly online application portal.

**Online:** You can track your Malaysia visa for Indians on the official eVisa website, log in and enter your passport number. By following these steps, you can easily track and monitor the progress of your visa application:
1

Visit the Malaysia e-visa Portal.

2

Log in to your account. Once you're in, you'll be able to see a table with your name and details of your application.

3

Under application status, you can see the status of your visa.
Expedited Visa Application
With Atlys, you can complete your Malaysia visa application from the comfort of your home. Our mobile app and web portal's easy-to-use design makes navigating the application process simple, saving you time and effort.
Atlys provides real-time updates on the status of your visa application, ensuring you stay informed at every stage. You'll receive notifications directly on your phone.
Trusted Sources
At Atlys, we are committed to providing accurate and up-to-date information to our users. We rely on trusted government sources to ensure the reliability of the information we provide. 
- [Expatriate Services Division](https://esd.imi.gov.my/portal/)
- [Jabatan Imigresen Malaysia Immigration Department Of Malaysia] (https://malaysiavisa.imi.gov.my/evisa/evisa.jsp)
Frequently Asked Questions
Yes, you can save valuable time and effort that would otherwise be spent on traditional visa application methods. Atlys eliminates the need for physical visits to visa application centers, reducing travel costs and wait times.
Author:
Mable Chidi
Verified Author: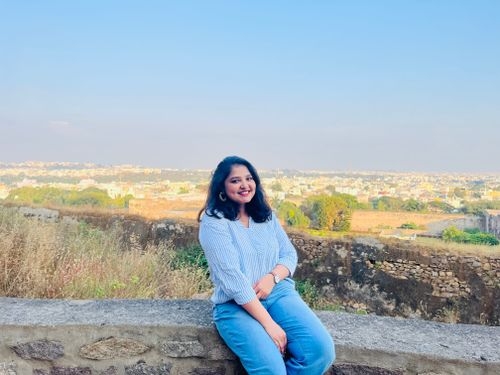 Nikhita Rathod