Malta Visa for Indians: Process and Application Guide
Last Updated : 23-Oct-2023
Atlys in the news
If you're travelling to Malta from India, you're in luck. This post covers everything you need to know about visiting Malta, including if you need a Malta visa for Indians.
Malta is a part of the Schengen Area. The Schengen Area is a group of 26 European countries that have removed border controls within their borders, allowing people to move freely. This means that you can travel between Malta and other Schengen countries easily.
Do Indians Need A Visa For Malta?
Yes, Indian citizens need a visa to travel to Malta. For tourism purposes, travellers may require a tourist visa, also referred to as a Malta Schengen visa. Indian nationals are required to obtain a visa before entering Malta for tourism, business, or any other purpose.
It does not permit you to work in Malta. If you intend to work in Malta, you would need a Malta work permit visa specific to your employment, and you must go through the proper application process for that type of visa.
What Are Malta Tourist Visa Requirements For Indian Citizens?
Ensure you have all the documents needed for the Malta Visa for Indians, which will improve your eligibility. These documents are as follows:
Application Form: Ensure the form is filled in completely and signed by the applicant.

Passport/Travel Document: Must be valid for at least 3 months after the intended stay. It should have been issued within the last 10 years and not be valid for more than 10 years. You must have at least 3 blank pages.

Overseas Travel Medical Insurance: Valid for all Schengen countries. Coverage should be for at least 30,000 Euros or equivalent. The policy must clearly state the period of validity, covering the entire duration of the trip, including the arrival and departure dates. Insurance can only be purchased from one of the 16 Schengen recognized Insurance Companies in India.

Flight Reservations: Provide proof of return or round-trip ticket. If travelling to multiple Schengen states, provide proof of intra-Schengen flight reservation, train itinerary, or car rental.

Certificate of Organized Group Trip: If applicable, provide a certificate from the travel agency confirming the booking of an organized group trip.

Proof of Financial Means: Original personal bank statement for the last three months, duly stamped and signed by the bank. Indian income tax return acknowledgement for the last two assessment years.

Proof of Accommodation: Confirmed hotel booking; fill in the 'Declaration of Proof,' signed by the invitee, and provide a photocopy of the invitee's Malta ID card or Passport along with relative supporting documents (as mentioned in the declaration). A (Maltese) Public Notary should witness these documents. If travelling to multiple Member States, provide proof of accommodation for each of them.

Employment Documents: Payslips for the last three months. Employment contract. Employer's statement of approval for holidays. Certificate of company registration, including the goods and services tax (GST) registration number (for Indian companies).

Adhaar Card/National Identity Card (along with a photocopy).
How To Apply Online For a Malta Visa From India?
Here are the steps to apply for a tourist visa to Malta for Indians:
Step 1: Check the Requirements
Make sure you meet all the requirements to be eligible for the visa. You must be an Indian citizen intending to visit Malta for tourism purposes. Ensure you have the means to pay the visa fees and have travel insurance.
Step 2: Fill in the Visa Application Form
Obtain the official visa application form. Complete the form accurately and attach the required documents.
Step 3: Book a Visa Appointment
Schedule a Malta visa appointment at a local visa centre. You'll have to provide biometrics (fingerprinting) and have your photo taken. In addition, you should check the VFS Malta in India opening dates to ensure they align with your plans.
Step 4: Visit a Visa Application Centre
Attend your scheduled Malta visa appointment. Arrive on time and ensure you are presentable. Once you have made your application, you will need to pay your visa application fee. However, if you download the form to print and bring it to the Visa Application Centre, payment can be made at the time of your appointment.
You will have to pay the Visa fee at the Visa Application Centre in Cash/Card/.
Step 5: Track your application
Once a decision has been made on your visa application and returned to the Visa Application Centre, you will receive an email notification. However, you prefer not to rely on email or need more detailed tracking information. In that case, you may receive updates via SMS directly to your phone. Make sure to check if this service is available at the Visa Application Centre you are visiting.
Additionally, you can easily track the status of your visa application online. To do so, use the Reference Number found on the invoice or receipt issued by the Visa Application Centre, along with your last name, to access this service.
Step 6: Collect Your Visa
Once approved, you will be notified. Collect your Malta Visit Visa from your local visa centre or choose to have it mailed. Bring identification and the receipt from your previous visit.
Detailed Information On The Malta Visa
The Malta Tourist Visa is a special visa that allows citizens from foreign countries to visit Malta, giving them consent from the Maltese government to enter, stay, and leave the country within a certain time frame.
What Are The Types Of Malta Visa For Indians?
Here are the types of Malta visas for Indians you can also apply for depending on the purpose of your trip.
Tourist Visa: This visa allows individuals to visit Malta for tourism, sightseeing, and leisure purposes. The tourist visa for Malta is usually granted for a short duration, typically up to 90 days.

Business Visa: The business visa is designed for individuals who need to travel to Malta for business-related activities, such as attending meetings, conferences, or negotiating contracts. It is important to provide documentation supporting the purpose of the visit.

Student Visa: If you plan to pursue your education in Malta, you will need a student visa. This visa allows you to study at recognized educational institutions in Malta for a specific duration. You may be required to provide proof of enrollment and financial means to support your studies.

Work Visa: Individuals seeking employment opportunities in Malta need to obtain a work visa for Malta. A Maltese employer usually sponsors this visa, and the applicant must meet specific criteria, such as possessing the necessary qualifications and skills for the job.
What Are The Malta Visa Fees For Indians?
The visa fees for Indian citizens applying for a Malta Visa, here's a breakdown of the fees:
For adults: INR 7,126 (equivalent to EUR 80 based on the current exchange rate)

For children aged 6 to 11 years: INR 3,558 (equivalent to EUR 40 based on the current exchange rate)

For children under 6 years: Free of charge
What Is The Malta Visa Processing Time In India?
The Malta tourist visa processing time is 3 weeks. Furthermore, please note that the days are counted from the day the application reaches the High Commission and not from the date it is submitted to VFS.
Kindly allow an additional 3-6 days of transmission between VFS/High Commission and return to VFS.
Some cases that can cause a delayed Malta Visit Visa processing time:
A sudden demand for visas

Incorrect information or documents
How Long Can I Stay With Malta Visa From India?
The Malta Tourist Visa for Indians is valid for 90 days while in the country. The purpose of the visa is to allow citizens from foreign countries to enter Malta with the intent of leisure, tourism, and business purposes.
Can I Extend My Malta Visa For Indians?
It is not possible to extend the Maltese visitor permit under any normal conditions. However, in certain extreme circumstances, such as a Force Majeure or other humanitarian reasons, you may be granted an extension. If so, you must apply before the expiry.
All Done
On your marks, get set, and apply! You now know everything about travelling to Malta and what requirements, documents, and other essential items you need as an Indian citizen to apply for the Malta Visa for Indians. You're ready for international travel and to set foot on Maltese soil!
Government sources
The information in this blog was gathered from trusted sources. It was written with AI assistance for better understanding and readability:
Frequently Asked Questions
Typically, you will need to apply for the Malta Visa for Indians three months before your trip (bear in mind the processing time of the visa application process). Sometimes, your visa processing time might be delayed, which could cause you to miss your trip. As such, starting your Malta Tourist visa is best as soon as possible.
Author: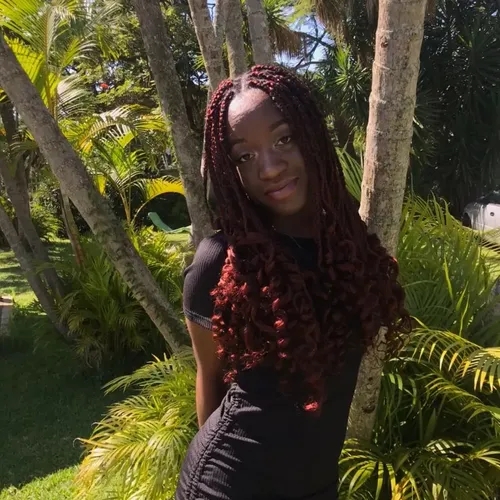 Vida Owusu
Verified Author: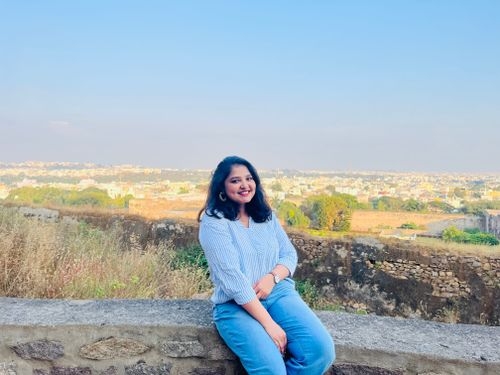 Nikhita Rathod