Mauritius Visa For Indians: VOA Requirements & Application
Last Updated : 04-Sept-2023
Atlys in the news
So you're interested in exploring Mauritius islands but don't know where to start?
Worry not. In this blog, I'll cover the Mauritius visa for Indians. Let's get started.
Type of Mauritius visa required? Visa on arrival.Mauritius visa fee for Indians: Free.Visa validity: 60 days from the date of arrival.Visa processing time: a few minutes to an hour.
Do Indians Need A Visa For Mauritius?
Yes, Indian nationals need to have a Mauritius visa. As an Indian, you have one option that you can apply for, which is the Mauritius Visa On Arrival.
A Mauritius Visa on Arrival is like any other visa, which is a document that allows you to enter a foreign country and stay there for a certain amount of time. But unlike most visas, a visa on arrival you get once you arrive in Mauritius. Instead of applying for it before you go to Mauritius.
You can get a tourist visa or a Mauritius business visa for Indian citizens upon arrival.
What Are The Mauritius Visa Requirements For Indians
Now that you know about the Mauritius visa and the type of visa you need to apply for. You need to know which necessary documents to have when you start the application.
The Mauritius Visa Requirements For Indians Are:
You must have a valid passport with at least 6 months of validity with 3 blank pages.

2 Passport-sized photographs of yourself. The photo size is 45-50 mm in height and 35-40 mm in width.

Carry your proof of accommodation in Mauritius.

Confirmed return tickets for your Mauritius trip within the 60 days for which your visa will be valid.

An invitation letter (if applicable).

Disembarkation card, which will be distributed on the flight

If a Mauritian citizen is sponsoring your trip. You need to submit a letter from the sponsor that confirms the sponsorship. Your stay, including their address and your relationship with them. As well as 2 passport-sized photos of the person who's traveling.
How To Apply For Mauritius Visa For Indians?
Next, I will talk about the Mauritius Visa application, which you can do in three simple steps after you review all the important information:
Step 1: Gather Your Documents
Ensure you have all your required travel documents before your travel date. Also, before you board your flight to Mauritius, the last thing you want is to forget an important document. Also, make sure that you meet the Mauritius Visa requirements.
Step 2: Complete The Application Form
Once you have landed at the airport in Port Louis, the capital city of Mauritius, you'll go through the Immigration Department, where they'll ask you to present your documents as well as a complete visa form and disembarkation card, which will be provided to you.
Step 3: Receive Your Visa For Mauritius For Indians
After completing steps 1 and 2, you'll get your Mauritius Visa on Arrival if you meet the eligibility criteria. Then you can check in at customs and indulge in the wonderful island country.
Can You Apply For A Mauritius Visa At The Embassy?
Yes, you can. If you need to apply for a different visa type, such as a work or study visa, you can contact the Mauritius embassy or consulate general for more information.
However, since you can get the Mauritius visa on arrival, you can't apply for a tourist visa at the embassy. You can also receive your Mauritius business visa for Indian citizens on arrival.
An Overview of the Mauritius Visa for Indians
So, you want to enjoy Mauritius, but you don't know what's what? I have gathered a few things you need to know before you start your application.
What Are The Mauritius Visa Fees For Indians?
The most exciting thing about the Mauritius visa is that it is free. Yes, you don't have to pay anything for your visa.
What Is The Mauritius Visa Processing Time?
Since the Mauritius Visa for Indians is a Visa on Arrival, the processing time can take a few minutes to an hour instead of the typical days or weeks that normal visas may take.
How Long Can I Stay With A Mauritius Visa For Indians?
The Mauritius Tourist Visa for Indians is valid for 60 days from the date of arrival. However, it is also a single-entry visa, so you can only use it once per trip. If you want to stay in the country for longer, you must apply for an extension, which requires a different type of visa.
Can A Mauritius Visa For Indians Get Denied?
When it comes to a Mauritius Visa On Arrival. The chances are very slim that the authorities will reject your Mauritius visa on arrival. But that doesn't mean it can't happen. If they reject your Mauritius Visa for Indians, it might be because of the following:
You have a criminal record.

You didn't meet the requirements.

You filled in incorrect information.

You have missing or invalid documents.
Is There A Mauritius Evisa For Indians?
No, there's no Mauritius evisa or Indians. Indian nationals enjoy the benefits of getting a visa when they arrive in Mauritius.
Suppose you would like to be extra prepared for your trip. Then, you can apply for your visa. It's hassle-free and saves you the trouble of going through the whole airport process.
What Happens When I Arrive In Mauritius?
Moving on to the next important part, since you have applied for the Mauritius visa. Here is what you need to know what happens when you arrive in Mauritius.
You have to wear a mask at the airport. They also tell you to sanitize your hands more often.

You'll have a temperature check when you arrive via the thermal camera.

Testing is no longer needed for travelers at the airport.

Present a complete travel form to the health officials at the Mauritius airport. You have to fill it out on the disembarkation card on arrival.

After you collect your baggage, you can go to your hotel by a DMC, taxi, or other means of transport you choose.
Is Mauritius Safe?
Yes, it is. Mauritius is safe to visit. But it has its dangers. You must be cautious and keep your valuables close to your side. Petty theft is common. Here are a few things you need to know.
Some Laws To Keep In Mind
Before you plan a trip, the most important thing is to know the country's laws. Here are some laws to remember when you are in Mauritius.
Mauritius has traditional dress and behavior levels. So make sure you don't offend people. Especially when visiting rural areas, religious sites, or religious events.

Don't use or carry illegal drugs. There is punishment for drug offenses, which includes prison sentences and heavy fines.

Same-gender relations are legal, but it's illegal to participate in sodomy, regardless of gender.

It's illegal to buy counterfeit or pirated goods. It's also illegal to own cigarette papers or rolling machines used to make cigarettes.

If you break the law, you may need to stay in Mauritius to wait for your court hearing.
As a Mauritius tourist, know and follow local laws while you enjoy your trip.
What Is The Best Time To Travel To Mauritius From India?
Mauritius is a very beautiful place to enjoy anytime you want. But you can choose the time where it is the greatest time to travel.
Most travelers like October and December. That's because it's when temperatures are typically warm, and rainfall is minimal.
Mauritius Travel Awaits You
Now that you know how to apply for the Mauritius Visa for Indians, you can plan your trip without worry. Don't forget to check out the FAQ section. It will answer any more questions you may have about traveling to Mauritius.
The information in this post is from reliable sources like:
Frequently Asked Questions
Yes, visitors with a Mauritius visa on arrival can extend their stay. But please note that your Mauritius visa will only be valid for 60 days from the date you arrive.
Author: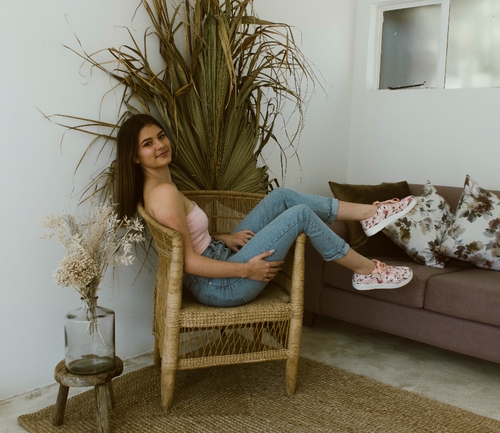 Laliq Schuman
Verified Author: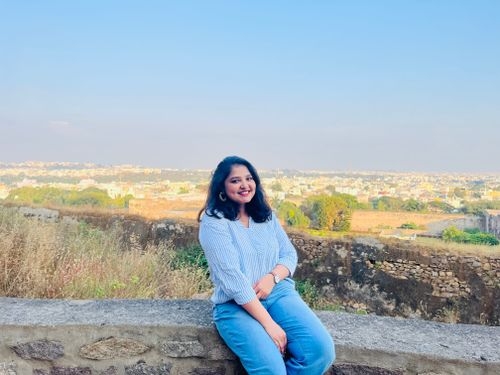 Nikhita Rathod