Morocco Business Visa | Application Process
Last Updated : 17-Nov-2023
Atlys in the news
30-Second Summary
For business-related visits to Morocco, Indians are required to obtain a business visa. 
The visa application can be submitted online or at the visa application center.

You only need to submit your passport if you apply in person at the visa application center. 

Upon approval of your visa, you will receive a digital copy for entry, or alternatively, you can obtain a visa stamp for in-person applications.

You must submit the Morocco visa application at least 2 weeks before travelling.
*Atlys does not provide this visa.
Important Information
Morocco
— Is a visa required?
Yes, Indians need a visa to enter Morocco.
— Visa processing time
The business evisa processing time is 3 business days.
— Visa Fees
The standard business evisa fees are 770 MAD.
— Length of Stay
The business single-entry visa allows a stay of 30 days.
— Validity period
The Morocco business visa is valid for 180 days.
Prepare for a smooth business trip to Morocco with our guide on securing a Morocco Business Visa for Indians. Whether you opt for the online evisa or the in-person application route, we've simplified the process for you.
Do Indians need a Business Visa?
Yes. Indian citizens require a valid business visa to enter Morocco. A business visa for Morocco is issued to individuals intending to travel for business-related activities like meetings, events, business fairs, or unpaid training, excluding labour or gainful employment.
You can apply for a business visa through the government evisa portal or at the visa application center. The Moroccan business visa is a short-term visa. When Indians apply for the visa online, they get a single entry visa, allowing them to stay 30 days. When applying through the visa application centre you can get a single/multiple entry visa for 90 days.
Required Documents For A Morocco Business Visa From India
I will provide you with the documents you need when applying for the evisa and when applying for the visa through the visa application center. This will assist you in being thoroughly prepared for the application process.
Documents Required:
When Indians apply for a visa online, only a few documents are required:
A digital copy of your passport

And proof of travel business
However, when you apply through the visa application center, more documents will be required:
You must have a valid passport exceeding the intended stay.

Two recently taken passport photos (4x3cm) on a white background clearly displaying facial features.

Identity card, residence permit, or any document indicating the current address.

Covering letter from the company or the applicant.

Letter of invitation from a Moroccan company.

Original bank statement, signed and stamped by the bank, reflecting the account holder's financial status for the past three months.

For public business, obtain a recommendation from the relevant Ministry.

For private markets, secure a written recommendation from professional chambers.

Proof of return flight ticket.
Only if the applicant is being sponsored:
The applicant's bank statement is unnecessary if an applicant has a sponsor.

The sponsor must provide their original bank statement, a letter affirming responsibility for the applicant's expenses, and proof of the sponsor's occupation.
Note: The Application center may request additional documents if needed. Bring both the original documents and their copies when you submit your application.
How to Apply for the Morocco Business Visa Online?
Don't panic, but please be aware that some application steps will be completed in French. Even if you switch the language to English, some drop-downs may still appear in French. Rest assured, we are here to assist you throughout this process.
Application steps:
2

Provide your email address. A link will be sent to validate your email, and you can complete the application using the confirmation email link.

3

Select your nationality, which will be Inde (India). Then, provide your country of residence, date of birth, passport, and visa type. Your purpose of visit will be "Affaires", which translates to business. When asked about having another valid visa, select "Aucun," which means none.

4

You will proceed to the eligibility criteria, read through and tick off what applies to you.

5

Provide your personal information and travel details. Your planned date to enter and to exit Morocco. 

6

Submit the required documents. The excepted file size is no more than 1 MB, and the size format is PDF, JPEG, or JPG. 

7

To complete your application, request for your application to be validated and then proceed to make the payment.

8

Pay the Morocco visa fees, which will be 770 MAD for standard visa processing time and 1100 MAD for express visa processing. You will receive a confirmation email upon successful payment for your Morocco online visa.

9

Wait for your visa to be processed within 1 to 3 business days. Once your visa is approved, you can download it from the visa status portal.
How to Apply for the Morocco Business Visa through the Visa Application Center?
When you apply in person, follow the following steps: 
1

Prepare Documents: Ensure eligibility and gather necessary documents before initiating the application, having both originals and copies.

2

Set an Appointment: Contact the Moroccan visa application center to secure an appointment, preferably scheduled in advance, for a smoother process.

3

Complete Application: Download and print the form at home for quicker processing. Ensure honesty and accuracy when filling out the form.

4

Visit the application center: Submit the application and provide the completed form and required documents.

5

Pay Visa Fee: Pay the Morocco business visa fee required. 

6

Wait for Processing: Typically, the process takes about two weeks (5-10 business days) when applying in person. 

7

Collect Your Visa: Upon approval, the application center will notify you, and you can collect your passport containing the stamped business visa directly from the visa application center. 
How to Check your Moroccan Visa Status
Keeping track of your visa status is crucial for a seamless travel experience. If you apply online, you can conveniently check your visa status on the website. For in-person applications, please contact where you applied directly for updates.
To check your visa status on the government website, follow these steps:
2

Click on "Track my application".

3

Provide your file number and email address.

4

Your visa status will be displayed on the website.
Overview of the Morocco Business Visa for Indians
What are the Morocco Business visa fees?
When you submit your application through the evisa portal, the regular visa fees amount to 770 MAD, while the expedited processing option has a visa fee of 1100 MAD.
Through the visa application center, your business visa cost will range from 440 DH to 660 DH, depending on the specific type of visa you are applying for.
What is the business visa for Morocco's processing time?
The visa processing time for your visa varies depending on your application method:
If you apply through the evisa portal, the standard visa processing time is 3 business days. 

On the other hand, applying for the visa in person may take 5 to 10 business days for processing.
What is the business visa length of stay?
The business eVisa for Indians going to Morocco is a single-entry visa, allowing a stay of up to 30 days.

When applying for a short-term business visa at the visa application center, Indians can opt for a single or multiple-entry visa with a maximum stay of 90 days.
What is the Morocco business visa validity?
The visa is valid for 180 days, meaning your visa can be used for travel within a period of 180 days from the date of issue.
What are the eligibility criteria for Indians for a business evisa?
You must travel for business purposes. 

A hotel reservation or proof of accommodation.

Sufficient financial means (70 EUR per day minimum).

A valid passport when leaving Morocco.

You have supporting documents for the business trip.
In Summary 
I hope we've answered all your questions and that you feel comfortable and confident about moving forward with your business visa application. 
Keep in mind there are specific requirements for both online and in-person applications. Enjoy your business trip to Morocco.
Government Sources:
Atlys is dedicated to providing you with the most current and trustworthy information. It is essential to double-check crucial details by referring to the following government sources to ensure accuracy and reliability.
Frequently Asked Questions
No, a work visa and a business visa are different visas. A business visa is generally for individuals engaged in business-related activities, such as meetings, conferences, or exploring business opportunities. On the other hand, a work visa is specifically for those intending to undertake employment in the country. It's crucial to apply for the correct visa type based on the purpose of your visit.
Author: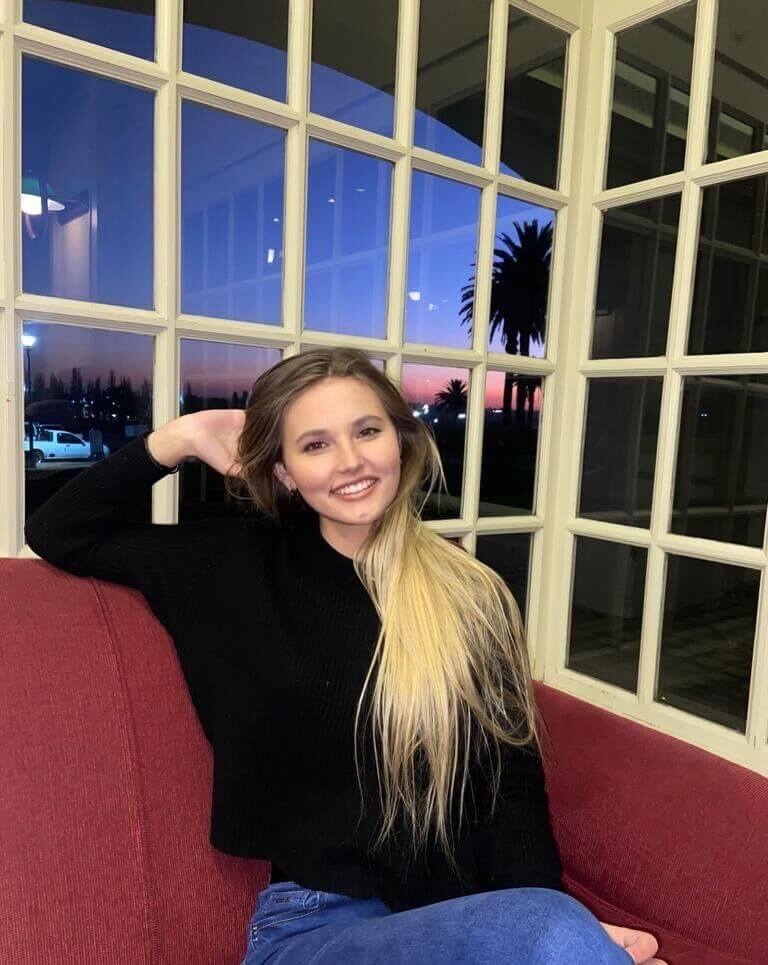 Zaskia Kukard
Verified Author: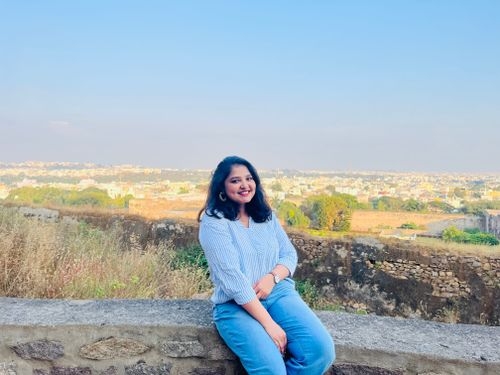 Nikhita Rathod