Guide to Applying for a Morocco Student Visa
Last Updated : 16-Nov-2023
Atlys in the news
30-second summary
Indian nationals planning to study in Morocco must apply for a Morocco study visa.
This visa requires you to apply at a visa application centre (VAC).

You must submit your passport in person at the visa application centre.

After your visa is approved, you can collect it at the application center, along with your passport.

Applying for your study visa at least 1 month before travel is advised.
*Atlys does not provide this visa.
Important Information
Morocco
— Do Indians require a study visa?
Yes, Indian international students will need a visa.
— Morocco visa validity
The long-term Morocco visa is valid for 180 days up to 1 year.
— Length of stay
It is a single or multiple-entry visa, allowing a stay of 90 days per visit.
— Visa processing time
The visa processing time can range between 10 days to 2 weeks.
— Morocco visa fees
The Morocco student visa fees is between 440 DH - 660 DH
— Is a registration card required?
Yes, you need a registration card if your visit exceeds 3 months.
Morocco has a strong university education system, with 12 universities and 126 institutions offering a wide range of subjects like law, economics, literature, science, medical sciences, engineering sciences, business and management, education sciences, and translation. Additionally, specialised engineering schools are providing diverse educational options in the country.
In this blog, we'll simplify the Morocco visa process for you and provide guidance on studying abroad in Morocco.
Do Indians need a study visa for Morocco?
Yes, international students wishing to study in Morocco require a valid student visa. Indian nationals will need to apply for a long-term visa to enter Morocco. 
The long-term visa, lasting more than three months, is a multiple-entry visa. This Moroccan visa is valid for up to a year, allowing stays of 1 - 90 days for each visit. If you're staying beyond three months, apply for a registration card from the General Directorate of National Security.
Documents Required for the Morocco Student Visa for Indians
When applying for a Morocco student visa from India, you will need to gather some documentation.
Required Documents:
A completed entry visa application form to the Kingdom of Morocco.

A valid passport and the validity of the passport or the travel document must be longer than the duration of the stay.

Two passport photos in colour on a white background (4x3cm).

Submit an identification card, residence permit, or any official document with your address.

A certificate of enrollment and/or scholarship from the Moroccan Agency for International Cooperation (AMCI) or another official organisation supporting education programs in Morocco is required.

A certification confirming enrollment in a Moroccan public university or higher education institute/ private higher education institute.

A letter of sponsorship from a close relative or guarantor residing in Morocco, duly signed and legalised, is necessary. The letter should affirm the guarantor's consistent residence in Morocco and commitment to covering the student's accommodation and financial needs.

The applicant is required to commit to adjusting their residency status as a foreign student through the competent authority at the General Directorate of National Security.

A commitment is necessary to bear the costs associated with repatriation if the student is expelled from Moroccan territory.

Additionally, there must be a commitment to depart from Morocco promptly upon the expiration of the residence permit's validity.
Students must ensure they fulfil the Morocco visa requirements for Indian citizens before applying, as additional documents are needed compared to a standard visa application.
How to Apply for Morocco Student Visa in India
When applying to study in Morocco, international students should follow the steps provided by the Moroccan Agency for International Cooperation (AMCI). Here's a step-by-step overview of how to apply for a Morocco student visa for Indians.
Application Steps:
1

Secure Your Spot at a Moroccan University:Upon acceptance, receive a formal Confirmation of Acceptance for Studies letter and complete the enrollment process by paying any required fees.

2

Morocco Visa Application Form:After securing a spot for studies in Morocco, you can proceed with the visa application process. Complete the visa application form available on the AMCI website. You can download and print the visa just ensure all details are accurately filled out.

3

Document Submission:Attach the completed application form to the required documents. Just in case, ensure you have the original documents and extra copies. 

4

Submission to the Authorities:Submit the application file, including the completed form and necessary documents, to the Visa Application center in India and pay the required visa fees. These authorities will assess the application's suitability before forwarding it to the relevant Moroccan authorities.

5

Evaluation by Moroccan Authorities:After the AMCI receives the files of selected candidates, they are forwarded to the relevant ministerial departments for evaluation. The visa processing time typically takes between 10 days to 2 weeks.

6

Receive your Morocco visa: The final authorisation is granted to the selected candidate, valid only for the specific educational institution and academic year they were accepted into. Once your visa application is accepted, you can collect it at the visa application center.
This process ensures that the application is systematically reviewed and authorised by Indian and Moroccan authorities, streamlining the registration process for international students.
Applying for a Moroccan Registration Card:
Securing a residence permit is essential if your stay in Morocco extends beyond 3 months. Applying for the residence permit is a straightforward process once you enter Morocco — just follow these steps:
1

Register with police:Upon arrival in Morocco, visit the nearest Foreigners' Bureau (Immigration Office) to register and initiate the residency card application.

2

Complete Application: At the Immigration department, you'll be given some application forms to fill out.

3

Provide supporting documents: Before issuing a residency card, authorities will request additional personal documents.

4

Pay application fee: The official handling your application will ask for payment before proceeding with the processing.

5

Receive a residence card: You will receive a receipt serving as a temporary residence permit while your official resident card is being prepared.

6

Collect your residence card: You will receive a notification once your official card is ready for collection; this will be within three months.
More Information about the Registration Card:
The registration card is suitable for individuals who intend to stay in the country for specific reasons, such as studies or work, without the intention of a permanent stay. There are different types of registration cards based on the purpose, including "Visitor," "Student", "Work" etc.
The validity of a registration card ranges from 1 to 10 years, except if the individual exits the territory for more than 6 months. If the registration card expires, you must leave Morocco. You can renew your registration card or apply for and obtain a residence card.
Please note there is a difference between a registration card and a residence card. We are discussing the registration card.
Overview of the Morocco Student Visa for Indian Students
What is the Morocco Student visa processing time?
The Morocco visa processing time through the VAC typically takes between 10 days to 2 weeks. However, the exact processing time depends on the specific process of your visa application and the application center.
How long is the Morocco Visa valid for?
The long-term visas are valid for 180 days. However, the validity can go up to but cannot exceed one year. The length of your course will determine the duration of your stay.
Can I work as an international student in Morocco?
Moroccan student visas and residency cards don't authorise employment alongside your studies. If you intend to work part-time to support your student life, you must apply for a separate Morocco work visa and permit.
What are the Morocco Student visa fees?
These are the prices displayed on the visa application center: 
From 4 days to 90 days, Single entry visa - 440 DH

From 4 days to 90 days, Multiple entry visa - 660 DH
Please double-check with the VAC regarding the Morocco student visa fees.
Can I extend my long-term visa?
Yes, the visa has an initial validity of 180 days but can be extended for up to 1 year. To extend your visa, you should go to the nearest office of the General Directorate of National Security (DGSN) in Morocco and submit a request for an extension. Indians can also extend their registration card.
In Summary 
For Indian students considering studies in Morocco, careful planning is key. So, before starting your academic journey, ensure acceptance from an institution and proceed with the visa application. Hopefully, this blog will be helpful when you start the visa application process. 
Government Sources:
Atlys makes it effortless to access all the essential information you need in one convenient read. Our dedication to delivering easily understandable, verified and accurate details makes us stand out. We source information from reliable government channels to provide the most trustworthy insights.
Good luck with your studies!
Frequently Asked Questions
In Morocco, individuals can obtain either a registration or residence card for different residency purposes. 

The Registration Card is designed for those with specific purposes, such as studies or work, without the intent of permanent residence. The card is valid for a period ranging from 1 to 10 years but ceases to be applicable if the individual exits the territory for more than 6 months.

The Residence Card is intended for those who wish to settle permanently in Morocco. To be eligible, individuals must prove non-interrupted residence of at least 4 years in compliance with existing laws and regulations. The residence card is valid for 10 years and is renewable, but it becomes invalid if the individual exits Moroccan territory for over two years.
Author: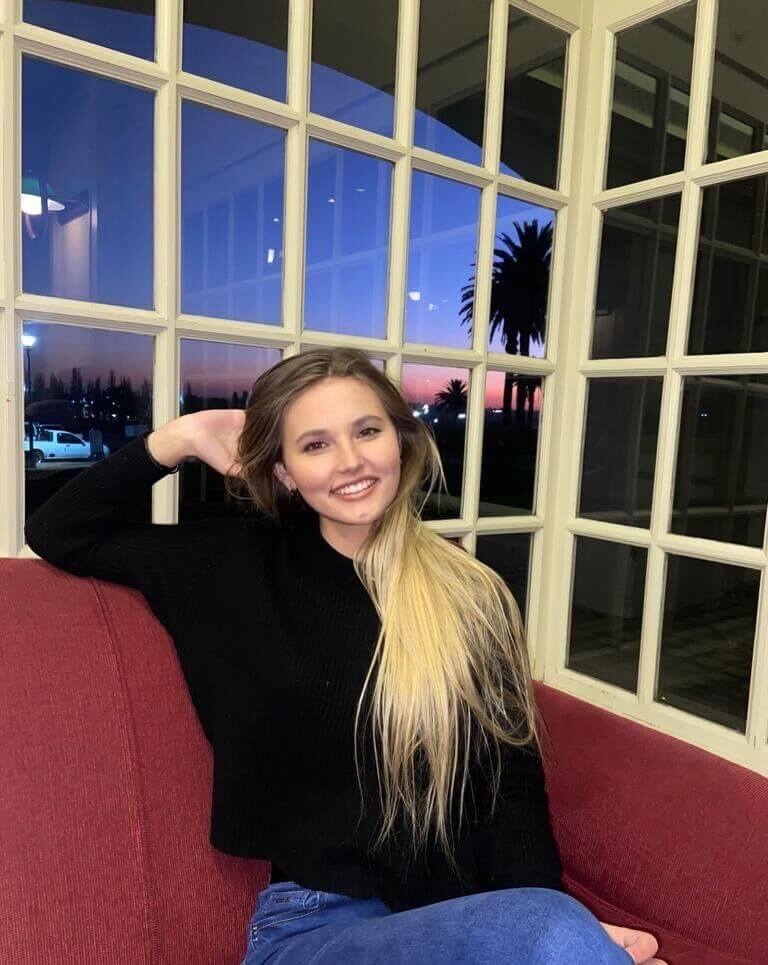 Zaskia Kukard
Verified Author: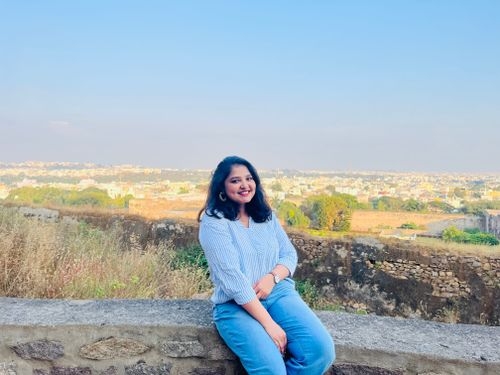 Nikhita Rathod