Morocco Visa Processing Time for Indians
Last Updated : 17-Nov-2023
Atlys in the news
30 Second Summary
When obtaining your Morocco visa, the processing time differs based on the visa category. Below are the processing times for various Morocco visas:
Morocco Tourist Visa | 3 - 4 Days

Morocco Business Visa | 3 Days

Morocco Student Visa | 5 - 15 Days

Morocco Work Visa | 5 - 15 Days

Morocco Transit Visa | 5 - 10 Days
Source:https://diplomatie.ma/en/visiting-morocco
*Please note that visa times can change without warning due to different reasons like current visa applications and new rules.
Morocco Visa Types and Factors Affecting Processing Time
Morocco Tourist Visa | 3 - 4 Days
Indians seeking a Morocco tourist visa can apply at the visa application centre or conveniently online. The online version of a tourist visa is the Morocco evisa, and Indians can even apply for it through Atlys. 
With the Morocco evisa, Indians can secure a single-entry visa, granting a stay of up to 30 days. Upon approval, a digital copy is provided, eliminating the need for a visa stamp for entry. 
Applying for an e-visa is usually the fastest among all visa options. 
On the government portal, the Morocco e visa processing time takes 3 business days. 

There is also an expedited visa option with a visa processing time of 1 business day. 

If you apply at the VAC your visa will have a standard Morocco tourist visa processing time of 5 - 10 days.
It's important not to wait until the last minute, as your applications may face delays in processing. If your visa is delayed, it could take longer to arrive. 
Fortunately, with Atlys, we ease this concern by providing a guaranteed processing time of 4 days and offering a full refund if your visa is not delivered on time.
Morocco Business Visa | 3 Days
A Morocco business visa is granted for individuals planning business-related trips, such as meetings, events, fairs, or unpaid training, excluding employment purposes. The application can be submitted via the government e-visa portal or at a visa application centre. 
The Morocco business visa is a short-term visa. Indians applying for the visa online receive a 30-day single-entry visa. Alternatively, by applying through the visa application centre, they can obtain a 90-day visa, valid for both single and multiple entries.
Applying through the e-visa portal has a Morocco visa processing time of 3 business days.

An in-person visa application has a processing time of 5 to 10 business days.
Ensure you have all the necessary documents to prevent delays in visa processing. Incomplete documentation can lead to delays in the processing of your visa application.
Morocco Study Visa | 5 - 15 Days
International students planning to study in Morocco need a valid student visa. The Morocco student visa is a long-term visa with multiple entries, permitting stays of 1 to 90 days for each visit. Students first need to be accepted into a recognised institution in Morocco before starting the visa process.
Indian students will need to apply for this visa at the visa application centre. The Morocco student visa processing time is 5 - 15 business days, but delays can cause your visa to take longer. 
The timeframe depends on your application's accuracy and the volume of applications at the VAC. The student visa also requires additional documents to support the student's intention to study in Morocco. Ensure enough time is allocated to gather all the necessary documents.
Morocco Work Visa | 5 - 15 Days
Foreign nationals wanting to work in Morocco must apply for a valid work visa at the visa application centre. Indians first need a work offer as they need assistance from the employer to obtain a work permit. The short-term visa is more the business visa, and the long-term visa is more the work visa. 
The Morocco work visa processing time can range between 5 - 15 days, but delays can prolong this process. This visa requires additional documents to confirm employment and show proof of occupation. 
Ensure you have all necessary documents ready and fill out the Morocco visa application form accurately to avoid delays in the visa process.
Morocco Transit Visa | 5 - 10 Days
If you're an Indian traveller making a stop in Morocco on your way to another destination, you need a valid visa. The Morocco transit visa for Indians permits travellers to pass through Morocco to their final destination. It can be obtained for one or two transits, with the condition that your stay in Morocco should not exceed 72 hours on each transit.
This Morocco visa processing time can be 5 - 10 business days when applying at the visa application centre. You'll likely need to present the visa for your final destination as evidence that you are only transiting through Morocco.
Remember this during the application process, and make sure to apply for the transit visa with sufficient time to avoid any travel complications.
Step-by-Step Visa Application Timeline
You have the option to apply for certain Morocco visas, like tourist and business visas, online or apply for the rest at the visa application centre. The online process is straightforward, but our focus is first to assist you with the in-person application. Certain factors influence the Morocco visa processing time in India.
So follow these detailed steps and get your Morocco visa as soon as possible.
Gathering Documents |  3 Days
This is the first step in applying for your visa. Start by choosing the type of visa you need, then gather all the necessary documents for the application. Organising these documents ahead of time can speed up the processing. Providing extra supporting documents may also help expedite the Morocco visa processing time. 
Long-term visas, like work and student visas, usually require more documentation than short-term visas. Ensure you give yourself enough time to collect all the required documents. Providing incorrect documents or having a shortage of documents can result in major visa processing delays.
Complete Application | 1 Day
Next, schedule an appointment with the visa application centre. On the day of your appointment, make sure to have all the necessary documents. You can download the visa application beforehand on the VAC website and submit it along with the required documents. This will help ensure that all documentation is 100% ready when you go to the VAC. 
Once you've submitted the application form and necessary documents, you're just one step away from completing the application.
Pay Visa Fees | 15 Minutes
After submitting your visa application, you must pay the applicable Morocco visa fees. The fees may differ depending on whether you're applying for a short-term or long-term visa, as well as for single or multiple entries. 
Many centres prefer cash payment for visa fees. Ensure you contact the application centre to confirm the exact amount of your Morocco visa fees and the accepted payment method.
Interview & Biometrics | 2 Hours
While it's uncommon, there might be instances where you're required to answer some questions or provide biometrics in a brief interview. While this doesn't happen often, it's best to be prepared. Answer all questions truthfully if this situation arises.
Visa Processing | 3 - 15 Days
The Morocco visa processing time varies based on the visa type and the required documents. Simpler visas may take around 5 days, while more complex ones could extend to a few weeks. For eVisa applications, the processing time is typically short, usually around 3 business days.
Factors like false documents, document verification, and the visa application centre workload significantly influence processing times. So, ensure your documentation is correct, and the application form is filled out accurately.
Visa Outcome | After visa processing
After the processing of your Morocco visa, you'll receive notification of approval or rejection. If your visa is rejected, you will receive information about the reason, and you can address it before considering a re-application.  If your visa is approved, you can download your e-visa or collect it at the VAC. Once you have downloaded the evisa, keep the copy with you.
Checking Visa Status
Checking the visa status is crucial to stay informed about the progress of your application, ensuring timely updates and addressing any issues that may arise during the process.
Atlys: 
Stay informed about your Morocco visa application with Atlys! Our portal provides real-time updates at every stage of the process.
Checking your Morocco visa status is easy with the Atlys App:
2

Navigate to your "Profile" within the app.

3

Select the specific visa you've applied for.

4

Click on the visa to check its current status.
Evisa portal:
2

Click on "Track my application."

3

Enter your file number and email address.

4

View your visa status on the website.
Visa application centre: 
If you apply at the visa application centre in person, you can contact them directly and ask for a visa update.
Expedited Visa Application
At Atlys, we provide accelerated services for certain visa categories, ensuring a quicker and more efficient application process.
With Atlys, the visa application process from India to Morocco becomes hassle-free, saving you time and effort. Additionally, you'll stay informed with timely notifications on your phone, providing updates on every stage of your Morocco visa application.
Visit Morocco for an unforgettable experience filled with diverse culture, breathtaking landscapes, and warm hospitality.
Trusted Sources
We rely on authoritative government sources to gather the latest and precise information, ensuring you have the most up-to-date details for your Morocco visa application. This approach minimises potential delays in the processing time of your Moroccan visa.
Frequently Asked Questions
Yes, Indian passport holders can conveniently apply for the Morocco evisa on Atlys. The visa allows a 30-day stay and costs around ₹8,800.
Author: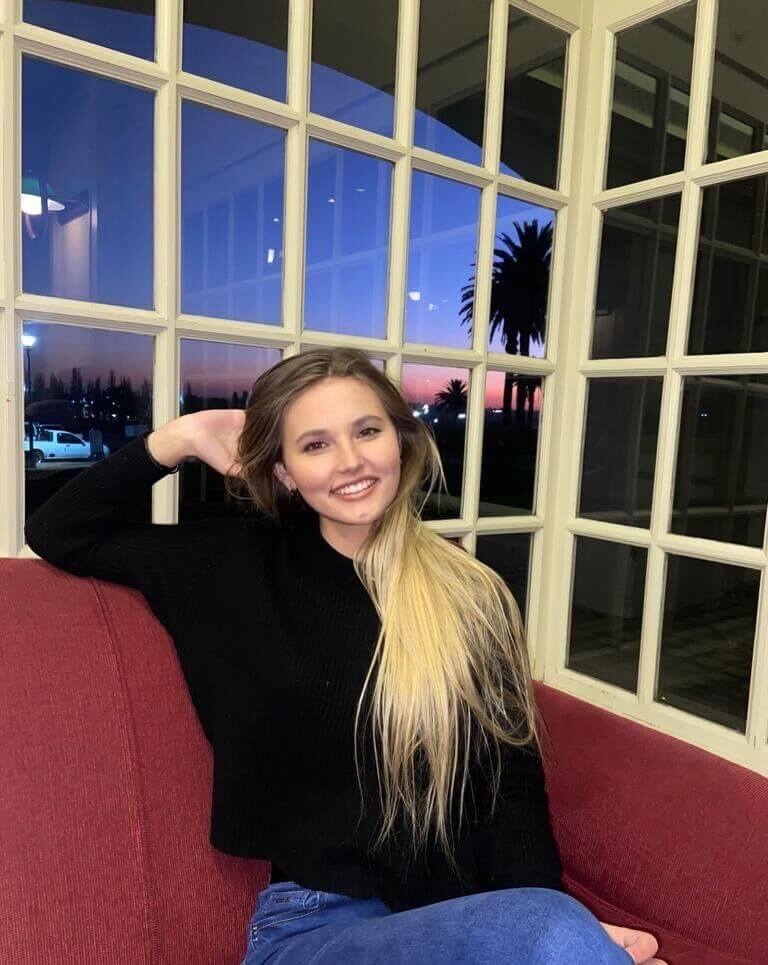 Zaskia Kukard
Verified Author: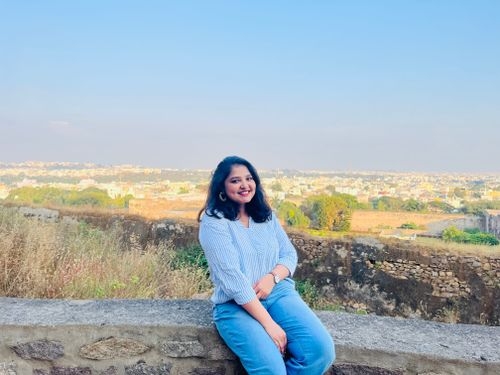 Nikhita Rathod