How To Get Your Multiple Entry Visa For Thailand
Last Updated : 04-Sept-2023
Atlys in the news
30-Second Summary
Indian citizens can apply for a Thailand multiple entry visa to enter and exit the country multiple times.
Unfortunately, Indian citizens cannot apply online and must apply in person.

You can extend your multiple entry visa by applying at the Office of Immigration Bureau.

You'll need to collect your passport at the Embassy with your visa.

The visa is valid for 6 months, allowing 60 days per trip. Unlike a single entry visa, a multiple entry visa permits multiple entries and exits.
Important Information
Thailand
— Is A Visa Required For Indians?
Yes, it is. You need a visa if you wish to enter Thailand for tourism or business.
— Thailand Multiple Entry Visa Fees
The cost of the multiple entry visa is INR 12000.
— Multiple Entry Visa Processing Time
The processing time is 5-10 business days.
— Length Of Stay
You can stay a maximum of 60 days per entry.
— Multiple Entry Visa Validity
The validity of the Thailand multiple entry visa is 6 months
If you wish to travel to Thailand multiple times, this visa is for you. This post will discuss everything you need to know about the Thailand multiple entry visa for Indians.
What Is A Thailand Multiple Entry Visa?
A Thailand multiple entry visa is a type of visa that allows you to enter and exit Thailand multiple times within a specified period without applying for a new visa each time.
This visa is particularly useful for individuals who frequently travel to Thailand for business, tourism, family visits, or other purposes.
However, it's important to note that there are specific validity periods and stay limits associated with the multiple entry visa, which you must follow in order to stay in Thailand.
What Are The Requirements For The Multiple Entry Visa For Thailand
The requirements include the specific required documents you need to apply for the visa.
You need certain documents for your Thailand visa application. These documents are crucial for your application. If you forget one of these documents the processing time might be extended or your visa will be rejected.

You'll need the following:

Valid passport: Passport or travel document with validity not less than 6 months

Visa Application: The visa application form completely filled out

Passport photo: A recent passport-size photo (4 x 6 cm). The photo must be no older than 6 months.

Return flight tickets: Evidence of travel from Thailand (return flight ticket paid in full).

Financial Requirement: Bank statements to prove you can cover the stay of your trip (20,000 Baht per person and 40,000 Baht per family).
How Can I Apply For A Thailand Multiple Entry Visa?
Unfortunately, Indian citizens aren't eligible to apply for a Thailand visa online. This means that you have to apply for your multiple entry visa for Thailand through the Royal Thai Embassy.
First, you need to gather all the required documents to make sure you have everything. This includes your completed and signed Thailand visa application form.

Remember that forgetting a document can prolong the visa processing time or your visa can be rejected.

Next, you need to schedule your visa appointment at your nearest Royal Thai Embassy. You can find their contact details on their website.

You'll need to submit your documents and biometrics (fingerprints and a photo of you). You may also need to attend a quick visa interview.

However, it's nothing to worry about, just answer the questions truthfully, and you'll be fine. You can also use your documents to support your answers.

Then, all you have to do is wait for the Embassy to process your application. You'll receive an email or call when your visa is ready, and you can pick up your visa at the Embassy.

Some Embassies offer mail services where they'll send your passport and visa back to you. Check if your Embassy does this, then you don't have to drive to the Embassy for your visa.
Everything You Need To Know About The Thailand Multiple Entry Visa
That's It!
Now you know everything you need to know about the Thailand multiple entry visa. If you have any more questions, feel free to check out our FAQ section.
Government sources:
At Atlys, we strive to give up-to-date and credible information. Therefore, we only use credible government sources as our source of information for blog posts:
Frequently Asked Questions
No, you can't. The Thailand multiple entry visa only allows you to enter Thailand for tourism purposes, not to work. If you wish to work in Thailand, you must apply for a Thailand work visa.
show more >
Author: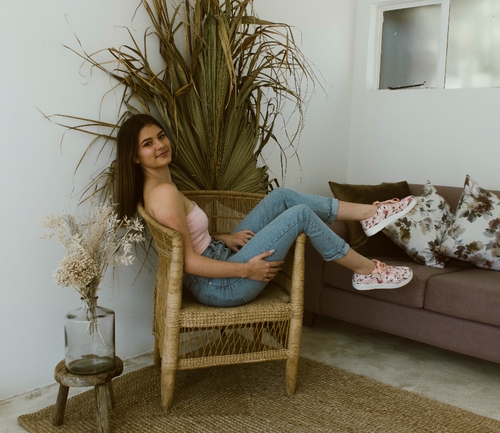 Laliq Schuman
Verified Author: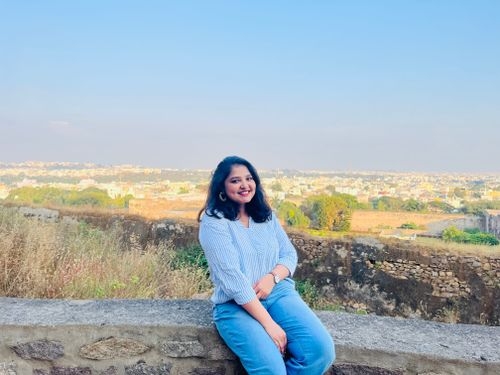 Nikhita Rathod