Myanmar Sticker Visa For Indians | Application & Fees
Last Updated : 20-Nov-2023
Atlys in the news
30-Second Summary
Indians citizens looking to travel to Myanmar must have a valid visa before entering the country. Indians can get a sticker visa for various purposes, such as tourism, business, or study.
This visa must be applied for at the embassy.

You must submit your passport in person.

Once your visa gets approved, you can collect it from the embassy.

Apply for your sticker visa at least 2 weeks before you travel.
*Atlys does not provide this visa.
Important Information
Myanmar (Burma)
— Is a Visa Required?
Yes, Indians do need a visa when travelling to Myanmar.
— Where To Apply?
The sticker visa must be applied for at an embassy.
— Processing Time
The sticker visa takes about 3 days to be processed.
— Sticker Visa Fee
The sticker visa fee is $40 for a tourist visa.
— Validity Period
The validity period varies from 3 months to 1 year.
Indian nationals looking to visit Myanmar can do so when obtaining the correct type of visa. In this blog, we will discuss the Myanmar sticker visa, including the application, fees and processing time.
Let's get going!
Do Indians Need A Myanmar Visa?
Yes, Indian nationals do require a Myanmar visa to enter the country. With a sticker visa, you can travel to Myanmar for tourism, business, work, or study purposes. The Myanmar tourist sticker visa allows you to stay in Myanmar for 28 days.
The Myanmar sticker visa is a document allowing you to enter Myanmar. This visa must be applied for before travelling and gets placed in your passport like a sticker, hence why it is called a sticker visa.
Indians can also get a Myanmar visa on arrival, but an on-arrival visa is not guaranteed, so having a confirmed sticker visa before your travel is better. Instead, we suggest you get an e-visa for Myanmar through Atlys.
What Are The Myanmar Sticker Visa Requirements?
To obtain a sticker visa, you must first meet all the requirements. Let's go and see what you will need to apply for a sticker visa:
Documents Required
Passport: Your passport should have a minimum passport validity of 3 months from the date of your application.

Photo: You must have a digital passport-sized photo, which must be submitted when completing the application form.

Copy of Your Passport: You require a photocopy of your passport's information page.

Application Form: The application form must be completed online and then submitted. 

Flight Ticket: You must submit a booked return ticket to prove you will leave Myanmar before your visa expires.

Hotel Booking: You must submit proof of accommodation, such as a hotel booking.

Cover Letter: You must provide a cover letter stating details, such as personal information, address, and duration of your stay in Myanmar.
Additional Documents
Depending on the visa type, there will be additional documents needed, such as:
Invitation Letter: Regarding business visas, an invitation letter is required from the inviting company.

Company Register No: A company register number is required when applying for a Myanmar business visa.

Company Extract: For a business visa, applicants must provide an extract of their company.

Recommendation letter: When applying for an education visa, you must provide a recommendation letter from the university or educational institution.
Applying For A Myanmar Sticker Visa
Now we have seen what documents you need, let's look at how to apply for our sticker visa to Myanmar:
1: Collect Documents
First, know what your travelling purpose is, such as tourism or business. From there, you will collect all the required documents for your visa type.
2: Visit the Government Website
Once you have all the required documents, you will visit the website of the Myanmar government and complete the online application form.
On the application form, the visa applicant must provide all the details, such as personal, travel and address details.
You will also be required to provide your supporting documents, including your flight ticket and photo.
Once you have completed the form, click "Next".
3: Verify Your Application Form
After you have completed the application form, you must verify all your information. Ensure that the information you have provided is accurate and that there are no missing documents. 
Any incorrect details can cause a delay in your Myanmar visa processing time.
Once you are happy with all your information, click "submit". When you submit your application form, wait for the authorities to contact you via email.
4: Pay The Visa Fees
Once your visa application form has been accepted, you will receive an invoice for the Myanmar visa. 
You must pay the Myanmar visa fee of $40. You can only pay the fees using a demand draft from an Indian bank to the embassy.
After completing the payment, you can proceed to visit the embassy.
5: Visit The Embassy
With all your documents and application forms, visit the nearest Myanmar embassy. At the embassy, you must submit your sticker visa application. 
Once your application has been submitted, your visa will begin to be processed. The processing takes about 2-3 days.
6: Collect your Visa
Once your visa gets approved, you will be notified. You can then go and collect it from the embassy.
If your visa gets denied, you can reapply for your visa.
Checking Myanmar Sticker Visa Status
After you have applied for your visa, you can do an inquiry to find out your visa status.
This can be done by contacting the embassy where you have applied for your visa.
Here is the embassy information:
Embassy of Myanmar (Burma) in New Delhi, Delhi
Address: Nyaya Marg, Chanakyapuri, New Delhi, Delhi-110021, India.
Contact: +91 11 24678822 / +91 11 24678823
Email: myandelhi@gmail.com
Website: http://www.myanmedelhi.com/
Important points Of Myanmar Sticker Visa
Let's look at some key aspects to know about the sticker visa for Myanmar:
What Are The Myanmar Sticker Visa Fees?
The sticker visa fees depend on the type of visa you apply for. Here are the general visa types and their fees:
Tourist visa fees: ₹3360.

Transit visa fees: ₹1665.

Business Visa fee: ₹4200 to ₹50,400. Depends on the number of entries and validity period.

Education visa: ₹4200 to ₹13,440. Depends on the number of entries.
What Is The Stay Period For A Sticker Visa
The Myanmar sticker visa is a single entry visa allowing you to stay 28 days. The business visa for Myanmar allows a single or multiple entry for a stay of a maximum of 70 days. 
However, the sticker visa stay period will vary depending on the visa type you apply for.
How Long Is The Sticker Visa Valid For?
The validity of the sticker visa indicates how long you can use the visa once it is approved. This validity period for the sticker visa ranges from 3 months to 1 year.
For a tourist visa, the validity is 3 months.
What Is The Myanmar Sticker Visa Processing Time?
The processing time for a Myanmar sticker visa takes between 2-3 days.
The processing time is the time it takes for the authorities to approve your application. This time can take longer during peak travel times or if there is any missing or incorrect information.
What Documents Are Needed When Entering Myanmar?
When you enter Myanmar, you must have the correct documents with you. Here is a list of documents that the authorities will need:
You must have a valid passport.

Ensure you have a valid visa.

You require health insurance.

A health declaration form must be submitted.

Hotel bookings to show proof of stay.

A travel itinerary is required.
What Myanmar Visa Types Can Indians Apply For?
Indians can apply for various visa types to Myanmar. Here are the most common Myanmar visas:
Tourist visa: The tourist visa for Myanmar can be applied as an electronic, sticker or on-arrival visa. This will allow you to enter Myanmar as a tourist for 28 days.

Business visa: Business travellers can get a visa to Myanmar for business purposes. This visa is used for attending meetings, conferences, or discussing deals. Indians can apply for a business visa online, at an embassy, or on arrival.

Transit visa: Travellers looking to use Myanmar as a layover can obtain a transit visa for Myanmar if they want to leave the transit area. This visa is valid for up to 24 hours.

Education visa: The education visa for Myanmar is used by students and teachers. This visa can be used to study or to teach in Myanmar. To obtain an education visa, you must submit a recommendation letter from a university or educational institution.

Employment visa: Myanmar also provides an employment visa to work in the country for short periods.
Areas Tourist Need Permission To Visit
The government of Myanmar has set a list of areas tourists are not allowed to visit. These areas require special permission before visiting them. Visit the government site to see the restricted area list.
The End!
So, we have seen that Indians looking to visit Myanmar can apply for a sticker visa, allowing them to visit Myanmar for various reasons. The Myanmar visa sticker must be applied for at an embassy. With the knowledge from this blog, you can easily obtain your Myanmar visa.
Enjoy your travel to Myanmar!
Get some more information on Myanmar by visiting our comprehensive guide on Myanmar visas.
Government Websites
Atlys only uses information from trusted sources. This is why you can be assured all the information you have read is accurate and up to date. This blog's details were gathered from the following government sources:
Frequently Asked Questions
The Myanmar sticker visa is a document allowing you to enter Myanmar. Indians must have a valid entry visa before they can enter Myanmar. Indians can apply for various sticker visa types, such as tourist, business, or work visas.
Author: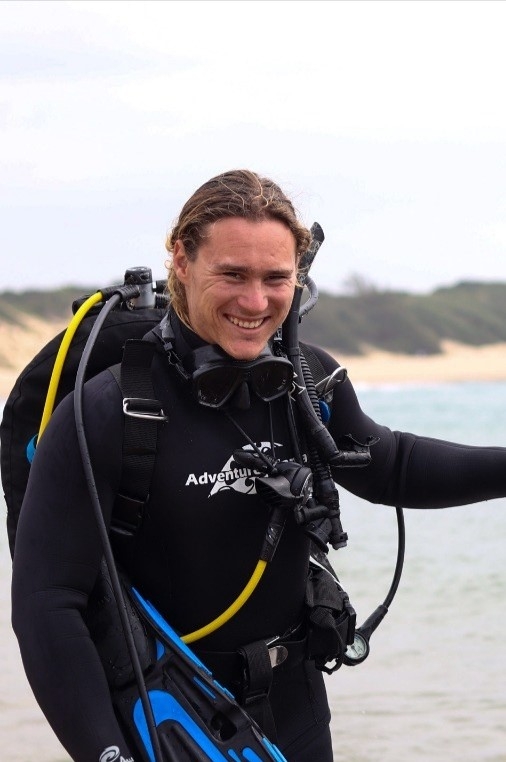 Gustav Mummbrauer
Verified Author: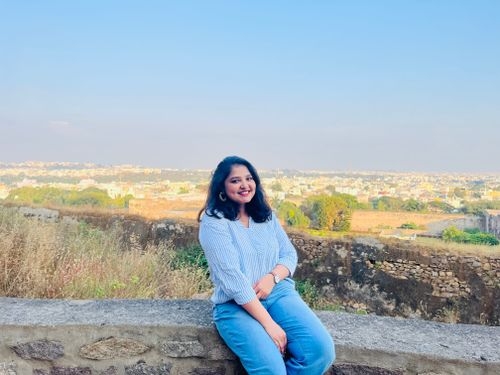 Nikhita Rathod