Nepal Visa For Indians - What You Need To Know
Last Updated : 04-Sept-2023
Atlys in the news
If you're traveling to Nepal from India, you're in luck. This post covers everything you need to know about going to Nepal, including if you need a Nepal visa for Indians.
Do Indian Citizens Need A Visa For Nepal?
No, you don't. But there are things you need to know about traveling to Nepal, including documents and procedures you will need in order to gain entry into the country. But, of course, this also depends on how you will get to Nepal, whether by air or the road.
Can Indians Use Their Aadhaar Card To Enter Nepal?
No. Unfortunately, Indians cannot use their Aadhaar card to enter Nepal, although it is a type of ID card.
Can I Get A Visa On Arrival In Nepal?
No, you can't. Since Indians don't need a visa for Nepal from India, you don't have to apply for a visa on arrival.
What Documents Are Required To Enter Nepal From India To Nepal By Air?
Once you arrive at the airport, you will need to go through customs and present your travel documents.
Any proof of identity with a clear photograph of yourself (this needs to be issued by the Indian government and can either be in the form of an identity certificate or voter ID, etc.)

A valid passport issued by the government of India

An Emergency Certificate is given to you by the Embassy of India in Kathmandu, Nepal. (This is especially for those who do not have the correct documents required to visit Nepal for Indian for traveling.

Indian citizens below 15 years old or older than 65 years old will be allowed entry into Nepal with a PAN card, ration card, or drivers license

Indian citizens between the ages 15 and 18 will be allowed entry with an Identity Certificate given to them by their school
What Documents Are Required To Enter Nepal From India By Road?
It might take longer, but if you prefer traveling by road, you will need to present the following documents to Immigration officers at the Nepal border:
Your vehicle's registration certificate.
Brief Overview For Indians Traveling to Nepal
We've already established that you don't need a Nepal visa for Indians. However, you might still have some unanswered questions. This section covers some extra details about travel to Nepal from India.
What Are The Nepal Tourist Visa Fees For Indians?
There are none. As an Indian citizen, you will not need to pay a Nepal tourist visa fee since Indian nationals are exempted from applying for the Nepal tourist visa(Nepal visa for Indians).
What Are The Financial Requirements For Traveling To Nepal For Indians?
The average cost for one person visiting Nepal costs about 2,500 (INR). One week in Nepal will cost about 17,500 (INR) per person, and one month will cost about 75,000 (INR) in Nepal. These estimated costs include local transportation services, accommodation, and meals.
Is A Passport Required To Enter Nepal?
Yes, it is. You must have your valid passport with you in order to get into Nepal.
Don't forget: Your passport isn't the only document you need to enter the country. Scroll up to read more about the travel documents you need.
How Long Can Indians Stay In Nepal?
There is no time limit for how long Indian citizens can stay in Nepal without a Nepal visa for Indians. Therefore you will be able to stay in the country as long as you wish, provided that your budget allows it.
However, if you plan to stay in Nepal for longer than 6 months, register yourself at the Indian Embassy in the capital city of Nepal, Kathmandu.
Can I Work In Nepal Without A Visa?
Yes. You can work and live in Nepal for as long as you like without applying for a Nepal visa for Indians.
What Can Indians Expect On Arrival In Nepal?
If you are coming to Nepal via air, your flight will land at Tribhuvan International Airport, the only international airport available in the country. Then you will need to go through customs and immigration, presenting all of your essential documents.
The same applies for when traveling by road, except you will present your documents at the Nepal border to the Nepalese immigration officers.
Once your documents are checked and approved, you are free to go.
Nepal Awaits You
Now you are more than ready to embark on an amazing adventure to the intriguing land of Nepal. Check out the FAQ for any more questions you may have.
The information in this post comes from reliable sources:
Frequently Asked Questions
You don't have to get a Nepal visa for Indians. However, suppose you're a national of another country in India, and you wish to travel to Nepal. In that case, you must apply for an e-visa or visa on arrival (depending on your nationality).
Author: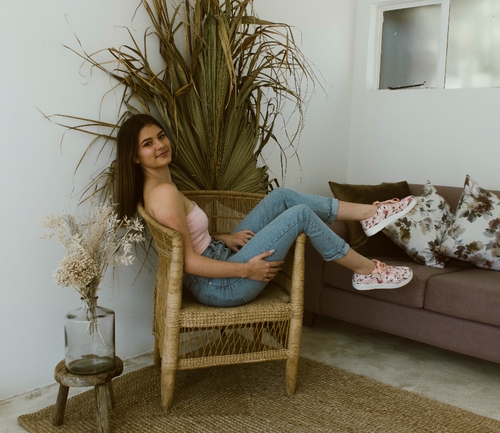 Laliq Schuman
Verified Author: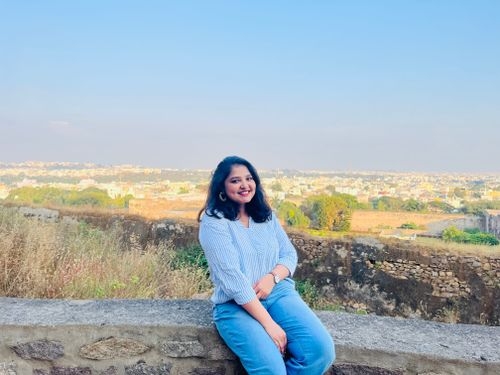 Nikhita Rathod