How To Book A Netherlands Visa Appointment In India?
Last Updated : 10-Oct-2023
Atlys in the news
30-Second Summary
Indian nationals are required to attend a Netherland visa appointment.
The appointment waiting times can be up to 1 year.

You can make an appointment online.

The appointment needs to be attended in person.

Visa applicants need to submit all your required documents at the appointment.
You can get an expedited Netherlands appointment date. AtlysBlack guarantees a visa appointment date within 15 calendar days.
Important Information
Netherlands
— Do Indians Need To Attend A Visa Appointment For Netherlands?
Yes, it is mandatory to attend a visa appointment.
— How Long Does The Visa Appointment Netherlands?
The visa appointment usually takes up to 30 minutes.
— Where can I apply For A Netherlands Visa Appointment Booking?
Through AtlysBlack, you can receive an expedited visa appointment booking.
Do Indians Need A Netherlands Visa Appointment?
Yes. If Indians want to visit the Netherlands for things like vacation or business, they must get a Schengen visa. 
Why is the Appointment Necessary?
The Netherlands visa appointment India is an important part of the visa application process. 
During this appointment:
1

Applicants submit their documents for verification.

2

Biometric data (like fingerprints) is collected.

3

A brief interview is done to confirm the purpose of the visit.
How To Schedule An Expedited Visa Appointment?
Sometimes, you can wait up to 1 year for a Netherlands visa appointment.
AtlysBlack is a personal visa concierge service that offers Indian nationals the option of a fast-track Netherlands Schengen visa appointment. 
How To Start The Process?
2

Our visa concierge will contact you quickly.

3

We look at your travel plans, where you live, your work history, and your passport picture.

4

Atlys finds and books the best Netherland visa appointment in India for you.

5

We give you a checklist to help you get ready for your appointment.

6

Go to your visa appointment.

7

Then, we wait to hear if your visa is approved.
How Do I Book An Appointment For The Netherland Visa Through Government Channels?
Indian citizens can schedule their Netherlands visa appointment through the visa application centre appointed by the Netherlands embassy. 
The process is straightforward:
2

Fill in the necessary details.

3

Choose a convenient date and time from the available slots.

4

Confirm the appointment and note down the details.
Remember that the waiting times for an appointment can be extremely long. Therefore, it is recommended to get a fast-track appointment through AtlysBlack.
What Happens At The Visa Appointment?
Here's a simple breakdown of what happens at the Netherlands visa appointment:
1

Document Verification: You will submit your application form and all required documents. The officials will check them to ensure everything is in order.

2

Biometric Data Collection: Your fingerprints and a photograph will be taken. This is done to verify your identity for future visits.

3

Interview: Some applicants might have a short interview. You'll be asked about your travel plans, stay duration and the purpose of your visit to the Netherlands.

4

Fees Payment: Depending on the process, you may need to pay the visa application fee before the appointment or on the day.

5

Additional Queries: If any information needs to be included or the officials have more questions, they'll ask you during the appointment.
After your appointment, your application will be processed. You'll later be informed if your visa has been approved or denied. If approved, you'll get instructions on how to collect your visa.
Overview Of The Visa Appointment For Netherlands
What Is A Netherlands Visa Appointment Booking?
A Netherlands visa appointment is a set date and time to meet at the Netherlands embassy or consulate. 
You submit your visa application documents during this meeting and may have a brief interview. It's an essential step for those needing a visa to visit the Netherlands.
Where Can I Apply For The Netherlands Schengen Visa?
The application process is now handled only by dedicated visa application centres nationwide.
Here is a list of visa application centres across India:
How Much Does The Schengen Visa Appointment Netherlands Cost?
The appointment in itself is free. However, you must still pay the standard Schengen visa fee and the visa application centre service fee.
If you cannot pay the visa fees online during your visa application, you must pay the visa fees in cash at the appointment. 
How Long Does The Visa Appointment Netherlands Take?
The visa appointment for the Netherlands takes between 15 to 30 minutes. However, the duration can vary based on a few factors:
1

Volume of Applicants: There might be a waiting time before your appointment starts on busy days.

2

Document Verification: If all your documents are in order and readily accessible, the verification process will be quicker.

3

Interview: Some applicants might have a brief interview, where they're asked about their travel plans and other details. The interview length can vary based on the questions and the answers provided.
While the appointment is relatively quick, arriving at least 15-30 minutes early is advisable to account for any unforeseen delays, security checks, and waiting times.
What Documents Do I Require For My Visa Appointment?
The Netherland visa requirements are:
Application Form: Fill out the online form for Indians, then print and sign.

Passport Photo: One recent photo meets Netherlands' standards.

Valid Passport: With two blank pages, valid for 6 months post-trip and under 10 years old.

Travel Insurance: Covering EUR 30,000 for all Schengen states, including COVID-19.

Stay Proof: Hotel booking or itinerary for your entire stay.

Financial Proof: 3-month bank statement, last year's tax return, and employment leave letter.

Employment/Study Proof: Letter from your job or school. If unemployed, give unemployment and possibly a marriage certificate.

Return Flight: Showing you'll come back to India.

Cover Letter: Detailing your trip's purpose and dates.

Employment Status: Indicate if you're employed, studying, self-employed, or a business owner. Additional documents vary based on this status, like tax returns for self-employed or school proof for students.
What To Wear To My Visa Appointment For Netherlands In India?
When attending your Netherlands visa appointment, making a good impression is important. Here's what you should consider wearing:
Professional Attire: Opt for business casual clothing. For men, this might include a collared shirt, slacks, and formal shoes. A modest dress, blouse with skirt or pants, and closed-toe shoes are appropriate for women.

Avoid Flashy Colors: Stick to neutral colours like black, white, grey, or navy. This helps convey a sense of professionalism.

Grooming: Ensure you're well-groomed. Hair should be neatly styled, and facial hair should be trimmed or well-maintained.

Minimal Jewelry: If you wear jewellery, keep it simple and minimalistic.

Hygiene: Personal cleanliness is crucial. Make sure your clothes are clean and neatly ironed.
Remember, the idea is to look presentable and serious about your visa application. Dressing appropriately can create a positive first impression.
What Are Some Common Questions Asked At The Netherlands Schengen Visa Appointment?
During the Netherlands Schengen visa appointment, applicants might be asked the following common questions:
Purpose of Visit: Why do you want to visit the Netherlands?

Trip Duration: How long do you plan to stay?

Accommodation Details: Where will you be staying during your visit?

Financial Sustenance: How do you plan to finance your trip?

Travel Itinerary: What places do you plan to visit?

Return to India: When and why will you return to India after your visit?

Previous Schengen Visits: Have you visited any Schengen countries before?

Travel Insurance: Do you have valid travel insurance covering your trip?

Employment Details: Where do you work or study in India?

Connections in the Netherlands: Do you have any friends or family members living in the Netherlands?
Answering these questions honestly and confidently, with supporting documents, can enhance the chances of a successful visa application.
What Happens After The Interview?
Once your interview concludes, your application will undergo processing. The Schengen visa processing time can take 15 - 60 calendar days, depending on the visa type and the time of year.
You'll be notified when your passport and visa (if approved) are ready for collection. In case of visa denial, you'll receive information regarding the reasons and the process for appeal.
Boosting Your Visa Approval Chances
Complete Documentation: Ensure all your documents are in order, up-to-date, and genuine.

Transparent Intentions: Clearly state the purpose of your visit and provide evidence supporting it.

Sufficient Funds: Demonstrate your ability to support yourself throughout your stay financially.
What to Remember?
The appointment must be scheduled well in advance, especially during peak travel seasons, as slots can fill quickly.

Ensure you have all the required documents ready by the day of the appointment.

Missing the appointment or showing up late can result in delays or the need to reschedule.
Issues You Can Encounter When Trying to Book A Visa Appointment Through Government Channels
When applying for your Netherlands visa appointment yourself, you might encounter several challenges:
Documentation Errors: Missing or incorrect documents can lead to application delays or denials.

Online System Navigations: Difficulty navigating the online booking system or understanding appointment slots.

Misinterpretation: Misunderstanding the specific requirements or types of visas available.

Overlooking Details: We need to include minor details that might be crucial for visa approval.

Preparation for Interview: Lack of awareness about potential interview questions or how to prepare for them.
In Conclusion!
Securing a Netherlands visa might seem daunting, but the process becomes easy and manageable with careful planning and the right guidance. 
We recommend you check out your complete guide on applying for the Schengen Netherlands visa. Because this blog above only covers the visa appointment details.
Government Sources
At Atlys, we meticulously check all information for correctness. Our data is sourced directly from reliable Netherlands government channels, ensuring its genuineness. We employ AI to ensure this article is clear and easy to understand.
Frequently Asked Questions
You can easily get an expedited visa appointment by applying through AtlysBlack. With AtlysBlack, you are guaranteed a visa appointment booking within 15 work days.
Author: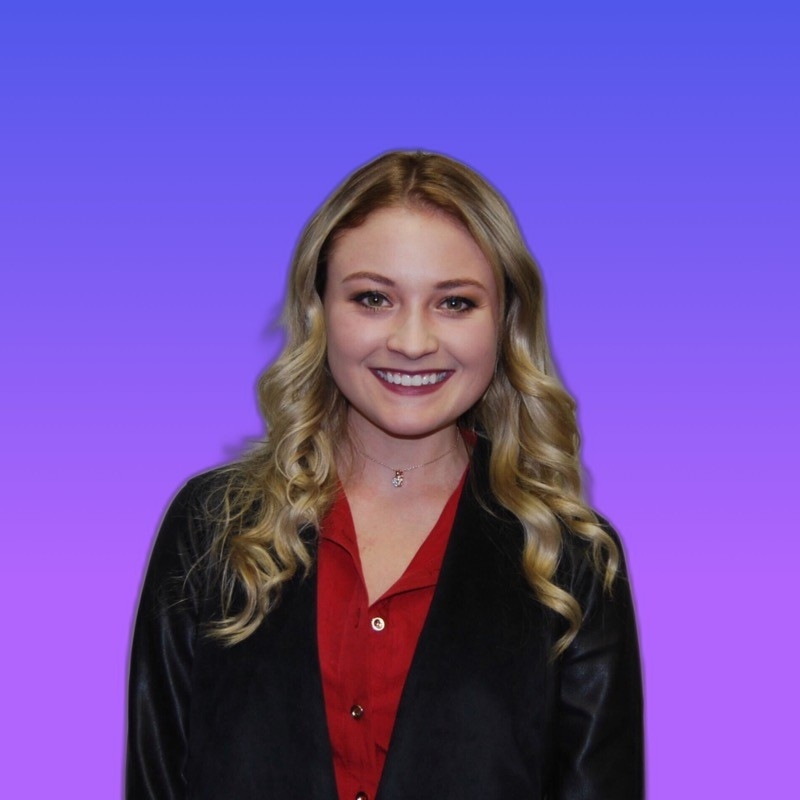 Shannon Reeler
Verified Author: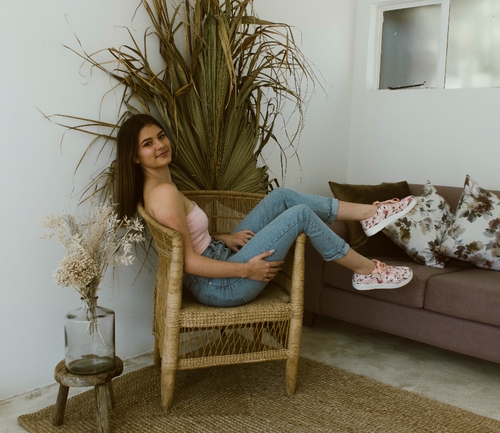 Laliq Schuman