New Zealand Visa Processing Time: Fast & Reliable Updates
Last Updated : 07-Sept-2023
Atlys in the news
30 seconds summary
For visas in New Zealand, the wait time varies by visa type. Learn about the processing times here.
New Zealand Visitor Visa: 36 days 

New Zealand Business Visitor Visa: 11 days

New Zealand Student Visa: 67 days  

New Zealand Permanent Resident Visa: 26 Days
Source: New Zealand Government

*As a quick reminder, these are approximate averages and could change due to recent rule changes.
New Zealand Visa Processing Time And Factors Affecting Processing Times
India does not fall under the visa waiver countries and territories exempt from requiring a visa for New Zealand. Therefore, depending on your purpose of visit, it is necessary to obtain the appropriate visa for entry into New Zealand.
The New Zealand Visitor Visa allows Indians to visit New Zealand for purposes such as a holiday, visiting friends or family, attending job interviews and engaging in short-term study.

There is no specific visa called a "New Zealand tourist visa." Instead, tourists use the Visitor visa for their travel purposes. The Visitor Visa is the most common option for Indians planning a temporary visit to New Zealand. 

The New Zealand Visa processing time for 90% of visitor visa applications is typically within 36 days, while the average processing time is within 8 days for most Indians.

The duration of stay for a visitor visa in New Zealand allows Indians to stay for a maximum period of up to 9 months within an 18-month timeframe. The Visitor Visa application is available on Atlys with an average processing time of 7 days, and the process is completely online for Indians.

The Business Visitor Visa is a travel document that allows you to travel to New Zealand for business purposes. The New Zealand Visa processing time for the majority of applications (90%) are within 11 days, with an average processing time of 5 days for Indians. The duration of stay with a New Zealand business visitor visa allows a stay of up to 3 months

The New Zealand Student Visa is specifically designed for students who are enrolled in full-time courses or programs and are required to pay tuition fees for their studies.

The New Zealand Student Visa processing time for 90% of applications is within 67 weekdays. However, the average processing time is around 19 weeks for most Indians.

The duration of stay for a fee-paying student visa in New Zealand permits Indians to stay for a maximum period of up to 4 years.

The Permanent Residence Visa If you have held a residence visa in New Zealand for a period exceeding 2 years, you are eligible to apply for this visa.

With this visa, you have the freedom to travel in and out of New Zealand. New Zealand Visa processing time for 90% of applications are within 26 weekdays and on average the processing time for Indians is around 13 days.

The duration of stay for a permanent resident visa in New Zealand is indefinite.
Step-by-Step Visa Application Timeline
This application process will guide you through the general steps and requirements for the application process.
Firstly, identify which visa type you would like to apply for. It is important to ensure that you have all the necessary documents in order to support your visa application. 

The list of documents required depends on the visa type. 

General documentation include: Valid passport, completed application form, passport size photographs and travel Itinerary. 

More complex documentation can lengthen the time needed to gather all the necessary documentation such as: Proof of financial support, medical and travel insurance and so forth.

This involves accurately filling out the application form and attaching required documents. It is important to carefully follow the guidelines and instructions provided by the New Zealand immigration authorities to ensure a smooth and successful completion of the application process. 

Providing incorrect information while completing the application form could result in delayed processes or even application rejection. Therefore providing accurate and complete information helps avoid delays and additional verification.

Payment in person: Pay the New Zealand visa fee at designated payment centers or local branches specified by the New Zealand Visa Application Centre (VAC) in India. Payment can be made at the Payment Account Reference (PAR) location or the branch where the application is submitted.

Online payment: Pay using Visa, MasterCard, or UnionPay credit cards. If payment is made online, be sure to complete within the given time frame and follow instructions directly to avoid any payment delays.  

There are scenarios that could cause delays in your application process such as online glitches and insufficient funds. Make sure to have proper connection on your device as well as enough funds to cover costs.
Checking Visa Status
New Zealand visa status will always be available to check whenever you wish. As an Indian citizen, you can check your visa status on the Indian e-Visa website for both online application and in-person applications. 
Visit the official website. 

Click the option "Check Visa Status".

Check visa status with passport number for New Zealand. Provide the required information, such as your passport number and application ID.
Trusted Sources
At Atlys, we depend on reliable government sources to provide you with accurate and current information concerning your visa applications and the processing times for Italy visas.
Frequently Asked Questions
No, as long as you follow the correct procedures and submit the correct documents you will be fine.
Author:
Mable Chidi
Verified Author: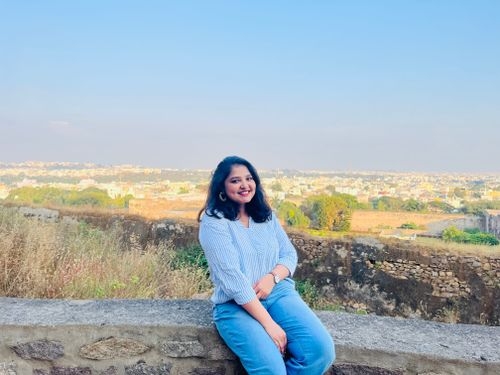 Nikhita Rathod