Norway Visa For Indians: Application Process & Requirements
Last Updated : 04-Sept-2023
Atlys in the news
Are you planning a trip to Norway but need help figuring out where to start? Here is what you need to know:
Visa required: Norway visa for IndiansNorway visa fees for Indians EUR 80, approximately INR 7065Stay period & Validty: 180 days for 90 days Processing time: 15 days
Do Indian Citizens Need A Visa For Norway?
Yes. As a citizen of the Indian sub-continent, all of us must obtain a Tourist Visa for Indians before entering Norway.
This Norway visa for Indians, also known as the Tourist Visa, allows you to enter Norway for tourism purposes. Such purposes include vacation, site seeing, leisure, and so on.
Short business trips are also allowed under the Norway visa for Indians. However, you can't work in the country. Acceptable business purposes include attending meetings, functions, meeting clients, etc.
If your trip to Norway does not include tourism or business, you need to apply for another type of visa.
What Are The Requirements For Norway Visa For Indians?
Here are the Norway visa requirements you'll need to submit to the Embassy:
A valid passport or travel document with at least two blank pages. It must be valid for 3 months after the end of your trip and be issued no later than 10 years ago.

Proof of accommodation This can be private accommodation, a rental agreement, hotel reservations, etc. Still, it has to cover the duration of the whole stay and all the Schengen countries you plan to visit other than Norway. If you have booked a packaged tour, attach a detailed travel itinerary.

Proof of monetary funds, this includes a cover letter, a bank statement of the last 3 months, stamped and signed by your bank manager, a copy of Income Tax Department Return + ITR V acknowledgement of the previous financial year, and a signed and stamped leave permission from your employer.

Proof of employment/studies on official letterhead, stamped and dated, containing contact information (address, email, telephone number) as well as a name, position, and signature of the countersigning officer.

A return flight ticket that proves you plan to return to your home country.

A cover letter explaining the purpose of your trip, what you plan to do, and when you'll return home. It just proves the purpose of your trip.
You can also have a look at the requirements checklist.
Document Requirements Depending On Employment Status
Depending on your employment status, the document requirements are as follows:
If you are self-employed:
Copy of your business license in India.

Company income tax returns for the past two years.

Copy of the company's bank statement for the past 3 months, signed and stamped by the bank manager.
If you own a business in India:
Certificate of company registration (Form B, rule 5(1) or Form ST3, rule 11).
If you are a student:
Copy the enrollment paper as proof of your planned study in the school/university.

Copy of the No Objection Certificate from the respective school or university.
If you are salaried:
Proof of employment/studies on official letterhead, stamped and dated.

The letter should include contact information (address, email, telephone number) and the countersigning officer's name, position, and signature.

It must state your name, position, salary, years of employment/studies and approval of absence/position after leave.
If you are unemployed:
Unemployment certificate.

If married, include the employment certificate of your spouse, a document of their income, and a marriage certificate.
Norway Schengen Visa Requirements For Minors
First, minors must present the same documents mentioned in this post. Furthermore, they need to submit the following additional documents:
An application form was signed by both parents.

Family court order – in cases where only one parent has full custody of the child.

Certified copies of ID/passport of both parents.

A notarized parental authorization is signed by both parents/legal guardians if your child travels alone.

If you have stepchildren - A letter from the mother or father that permits the children to travel with you.
How To Apply For The Norway Visa For Indians?
Applying for a Norway visa is very straightforward and easy. You only need to follow the steps.
Print the checklist and collect the documents you need
Checklist for which documents you must submit at the application center (external website, opens in a new window).
Step 1: Begin your application:
You have to complete your visa application, and you need to provide the following information:
Step 2: Book an appointment:
Once you have filled out your visa form, you need to book an appointment to have your fingerprints and photo taken at a Visa Application Centre. This is known as 'biometric information.'
Once you've booked your Norway VFS appointment, you'll receive an appointment confirmation email and letter.
If you are part of a family or group, you'll have to book individual appointments for each member.
All applicants must personally appear at a VFS Application Centre to submit biometrics (photo and fingerprints) for their first application for a visa to Norway/Schengen.
Step 3: Pay your fees:
When you register your application on the Application Portal, you will need to pay your Norway visa fees for Indians as part of this process.​​
Step 4: Visit a Visa Application Centre:
Attend your scheduled appointment in person to give fingerprints.
Bring a printed copy of your visa application and a valid passport or travel document with at least 2 blank pages on both sides. Bring all supporting documentation (originals and copies)
Step 5: Track your application:
Once your visa application has been submitted, you will be notified via email when a decision has been reached and is being forwarded to the Visa Application Center.
You can receive updates via SMS sent directly to your phone if you have restricted access to email or would prefer more specific monitoring information. It is wise to confirm that this service is offered at the particular Visa Application Center you are going to.
You can also check the progress of your visa application online. To complete this, you'll need your last name and the Reference Number listed on the Visa Application Center's invoice or receipt.
Again, you can access the online monitoring service and stay updated by providing these details.
General Information About The Greece Visa From India
In this section, let's look at some important information that will help you with your visa application process.
How Much Is The Norway Schengen Visa Fee?
You can expect to pay the following fees for your Norway visa for Indians:
For adults: INR 7065 | EUR 80

For children 6 - 11 years: INR 3533 | EUR 40

For children under 6 years: Free
What Is The Norway Visa Processing Time From India?
The processing time for applications is normally up to 15 calendar days after the Embassy or consulate has received the application.
However, in some cases, applications are sent to the Directorate of Immigration (UDI), and the processing time in these cases may be up to 45 calendar days.
New Delhi: please allow another 2 days in addition to the 15 days of case handling time.

Chandigarh, Kolkata, Ahmedabad, Mumbai, Hyderabad, Chennai, Pune, and Bangalore: please allow another 4-6 days.
How Long Can I Stay In Norway With A Schengen Visa?
With a single-entry Schengen visa, you are only permitted to stay in Norway for a total of 90 days during 180 days.
It means that as long as your Norway visa for Indians is still in effect, you may stay there continuously for up to 90 days. Make sure your travel plans fit inside this window of time.
What Is Norway Visa Validity For Indians?
The Norway Visa validity is 180 days. Use the Schengen Visa Calculator to determine how long you can stay in the Schengen area.
Please be aware that you aren't allowed to settle down or find employment if you have a Norway visa for Indians.
That's It!
Now you know how to apply for your Norway Tourist Visa!
Ensure that you follow my exact steps, and you'll have your visa in no time. The final step is to make some unforgettable memories in Norway!
Enjoy.
Government Source
The information in this post is from a reliable source like the
Frequently Asked Questions
No, every application should have a separate demand draft.
Verified Author: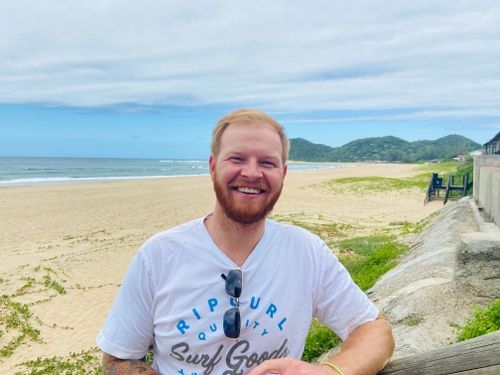 Tiaan Botha