Oman Visa Processing Time For Different Visas
Last Updated : 06-Sept-2023
Atlys in the news
30-Second Summary
The Oman processing times can differ depending on which visa you apply for. Let's take a look at the processing times for each visa:
Oman Tourist Visa: 1-7 Days.

Oman Resident Sponsored Student Visa: 1-7 Days.

Oman Resident Sponsored Employment Visa: 1-7 Days.

Oman Resident Sponsored Investment Visa: 1-7 Days.

Oman Sponsored Short Work Visa: 1-7 Days.

Oman-Sponsored Family Joining Visa: 1-7 Days.
Source: https://www.rop.gov.om/english/Visas.aspx?VisaName=TemporaryWorkVisa
Oman Visa Types and Factors Affecting Processing Time
Before diving into the blog, it's essential to be aware of the four primary types of Oman visas: Resident Sponsored Visa, Resident Unsponsored Visa, Visit Sponsored Visa, and Visit Unsponsored Visa.
The Oman Tourist visa for Indian nationals is designed for individuals who wish to visit the country for tourism purposes. When considering Tourist visas, two options are available: sponsored and unsponsored. The e-Visa is the type of tourist visa offered to Indian nationals.

E visas have made traveling to Oman easier for eligible citizens. The Oman e visa processing time is generally faster than other visa options. You can apply for an Oman 10-day e visa through Atlys, which ensures a guaranteed processing time of 2 days for its arrival.

Your length of stay depends on the type of Oman Tourist visa you apply for, and the Oman visa processing time depends on how and where you apply for your visa. 

Oman 10 Day Tourist Visit Visa

The 10-day Tourist Visit Visa (e-Visa) for Oman is designed for G1 nationals who wish to travel to Oman for tourism purposes. This visa allows the visa holder to stay in Oman for a period of 10 days. The visa is valid for use within 1 month from the date of issue. 

Oman 30 day single-entry Visa

This is the Tourist Visit Visa type 26M, which permits a total stay of up to 30 days with a single entry allowed. This tourist visa can be extended once, allowing an additional 30-day stay.

30 Day- Multiple-entry - 1 year- Oman tourist visa

This visa type 36M permits multiple entries within a one-year period. Each visit can last up to 30 days, and unfortunately, extensions are not possible. 

Single-entry Oman tourist visa for GCC residents

This Tourist visa type 29A is for Indian travelers holding a GCC residence card. It allows for a single entry of up to 28 days, and there is an option to extend it once for an additional 7 days.

This visa type 16A enables individuals to reside in Oman for the purpose of studying at an approved educational institute, college, or university. To obtain this visa, sponsorship by a licensed educational or training institution is required. It allows for residency in Oman for a duration of 3 months to 2 years. Oman visa processing time for Indians is 1 to 7 business days. 

The processing time for an Oman student visa can be affected by delays in collecting all the necessary documents. Delays such as collecting all required documents, such as a valid passport and additional documents, such as a sponsor's letter detailing the nature and duration of the tuition.

The Oman Resident Sponsored Employment Visa is a type of visa that allows foreign nationals to work and live in Oman. It requires sponsorship from an Omani employer or company. The visa holder is legally permitted to work in Oman for a specified period, with the employer taking responsibility during their stay in the country. The employer is responsible for obtaining an employment visa for the employee's entry into Oman, a resident card to legally stay in the country, and a residence permit. The visa allows a stay in the country for a duration of 2 years from the date of stamping on the passport.

The Oman Employment visa processing time in 2023 can range from 1 to 7 business days. Various factors, including the sponsoring company, visa policies, educational qualifications, medical conditions (if applicable), and years of experience, can influence the processing time of your visa. This can result in longer visa processing times.
Step-by-Step Visa Application Timeline
Let's walk through the application process to get an Oman visa. The application process is a significant step for individuals planning to visit, work, or reside in Oman. Whether it's a tourist visa, work visa, family visa, or any other type, this guide aims to provide clarity and confidence if you are planning a journey to Oman.
To begin the Oman visa application process, start by visiting the Royal Oman Police visa portal to check the requirements and determine your eligibility. 

Once you confirm your eligibility, gather the specific documents needed for your visa type and purpose of visit. Use Atlys's assistance to ensure you have all the necessary documents for a smooth and successful visa application process.

Some visa categories may require additional documentation, so allocating time for research and collection of necessary documents is crucial. Take note that assembling all the required documents may take time, and submitting an incomplete application can lead to delays or even visa rejection; therefore, be thorough in reviewing the visa requirements. To visit Oman, you need to apply for the correct visa type and have the required documents ready.

After gathering the required documents, download and make a copy of the application form for Oman and fill it in accurately.

You can apply for an Oman visa through the following options:

1

Through Atlys for the e Visa 

2

Through the Official Oman visa portal (ROP website)- Royal Oman Police

The Oman visa processing time will differ depending on where you apply and for what type of visa you apply for. Just make sure that you fill in your application accurately and attach all the required documents. If your application is incomplete, your visa processing phase will be longer and can lead to visa rejection.

Once you have completed the visa application for the Oman visa for Indian nationals, you will need to proceed with the visa fee payment. The visa fees may vary based on the visa type and the accepted payment methods. It's essential to know that visa fees do not include service charges.

Being prepared with the necessary payment method will help ensure a smooth and hassle-free visa fee payment process. Therefore, if you apply through Atlys or the Royal Omar Police Online portal, ensure you have sufficient funds and follow the online payment guidelines. If you apply in person at the Embassy, make sure you must pay in cash or card.
Checking Visa Status
In this section, we will provide you with guidance on how to check your Oman visa status online. Staying informed and tracking your application's progress will help you stay updated throughout the visa processing journey.
Oman visa check methods include:
Atlys: Stay informed at your fingertips by receiving real-time updates on your visa application status. You can easily track the progress by visiting our website. Access the dashboard and view your Oman visa status.
Online: Visit the Online ROP Portal and click on "Track your Application" option at the top of the page. Have the following details ready:
Then fill out the verification code on your screen and click "Search". You will be able to see the progress of your application. 
Email: if you applied at the Embassy, you can contact them via email at delhi@fm.gov.om.
Call center: You can contact the Embassy of the Sultanate of Oman, New Delhi, Republic of India. The contact numbers are (+91) 11–2688 5622 and (+91) 11–2688 5621. 
Expedited Visa Application
Looking for a faster way to get your evisa approved? With Atlys, you can enjoy the advantage of expedited visa application services, allowing you to obtain your visa in half the time! Our team of experts is dedicated to streamlining the visa application process, ensuring a smooth and efficient experience. 
Trusted Sources
At Atlys, we value accuracy and ensure that all the visa-related information we provide is up-to-date and reliable. We achieve this by sourcing information directly from government sources, making sure it is current and precise.
Frequently Asked Questions
Author: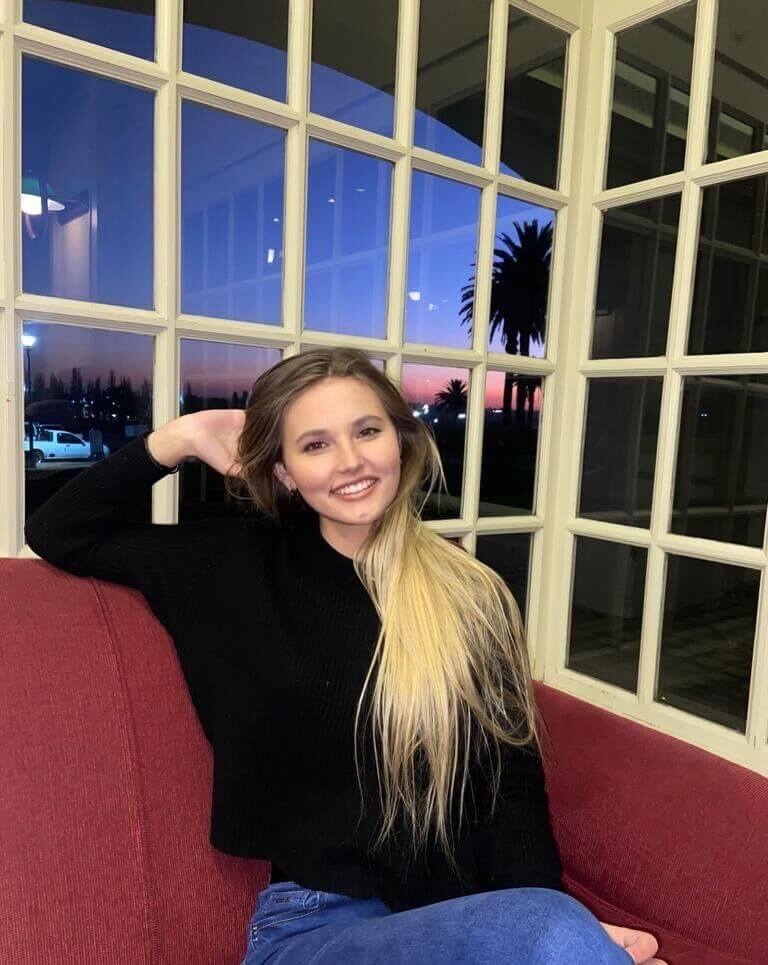 Zaskia Kukard
Verified Author: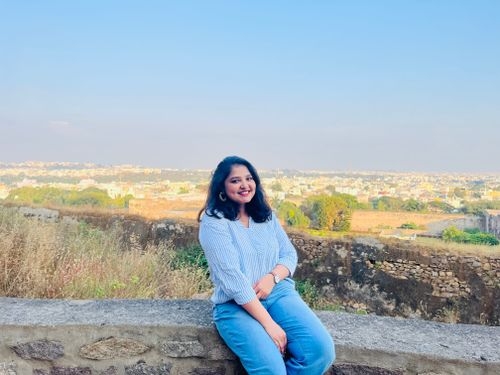 Nikhita Rathod