Philippines Visa For Indians: Visa Requirements & Fees 2023
Last Updated : 04-Sept-2023
Atlys in the news
Planning a trip to the Philippines and need help figuring out where to start?
Well, then, you have come to the right place as we will be going through everything you will need to know about travelling to the Philippines as an Indian citizen in this blog.
Type of Visa: Tourist visas are available for Indian citizens.Visa Fees: Rs. 3520 for Single entry.Visa Processing Time: 10 working days.
Do Indians Need A Visa For the Philippines?
Yes, Indian citizens will need to apply for a Philippines Visa for Indians if they wish to travel to the Philippines. Indian citizens do not fall under any of the visa waiver-free entry options.
The Philippines Tourist Visa for Indians is a travel permit that allows Indian nationals to enter the Philippines. This Philippines Tourist Visa For Indians is also known as a Temporary Visitors Visa.
The Philippines Tourist Visa For Indians is a short-term visa, and you can apply for one if you are traveling for:
Attending a sports, cultural or academic event.

Visiting family and friends

Any other short-term purpose which does not require you to work.
Is there a Philippines visa on arrival?
No, there is no visa on arrival (VOA) for Indians. Visa on arrival is a facility where travelers can obtain a visa upon arrival at their destination country without having to apply in advance at an embassy or consulate.
What Are The Philippines Visa Requirements For Indians?
The required documents for the Philippines Temporary Visitors Visa for Indians are:
Philippines Visa application form completely filled out and signed. You can get your Philippines visa application form at the Philippines Embassy or Consulate you apply at.

Valid Indian passport for at least another 6 months beyond the intended stay in the Philippines.

Passport-size pictures. If you are unsure about the photo requirements or size, you can use the Atlys photo tool to assist you.

Flight tickets. A confirmed return flight or an onward flight ticket to another country.

Proof of financial means to cover the duration of your stay in the Philippines (payslips or bank statements).

A payslip or receipt to show that you paid the Philippines visa fee.

Proof of hotel booking in the Philippines, like hotel reservations.

Letter of invitation if you are visiting family or friends.

Proof of employment, you can check the detailed requirements below.

For a journalistic group, provide your CV, the background of your hiring company, a planned itinerary, a list of members on the team, and proof of an article you wrote.

Other documents like birth certificates, marriage certificates, and diplomas issued in your country of origin must be verified and authenticated at the Philippines Embassy in your country before submitting them.
Note that the documents must be in English or Filipino when you submit them. If they aren't, you must have them translated by a professional translator, depending on where you apply. In addition, you may have to submit a copy and the original of a document.
What Are The Upload Requirements For The Philippines eVisa?
When you apply online, you will need to have a scanned copy of the following documents in digital format to be able to upload them online.
What Are The Proof Of Employment Requirements?
Along with the rest of the required documents, you must provide proof of employment based on your status:
If you are employed: Letter from your employer.

If you are a student: Letter from your educational institution.

If you are self-employed: Business registration certificate with income tax returns.
What Are The Passport Requirements To Travel To The Philippines From India?
The passport requirements are quite simple.
It must be valid for 6 months after your date of departure from the Philippines

It can't be valid for more than 10 years
What Are The Photo Requirements For A Philippines Visa?
When you take your passport photo, you must meet certain requirements.
These are the requirements:
Dimensions: 35 mm x 45 mm.

The picture should be in color, not black and white.

Taken against a white background.

It should be a recent photo, not older than 6 months.

Your face must be visible.
If you are stressed about the photo requirements, you can use the Atlys photo tool to get just the right visa photo.
What Are The Minimum Financial Requirements To Travel To Philippines From India?
You only need to provide the last six months' bank statements with a minimum balance of INR 50,000. You'll find that all countries have their own minimum financial requirements. This requirement has been implemented to ensure visitors have the financial means to support themselves during their stay.
What Are The Requirements For Minors Traveling To the Philippines?
These are the Philippines Visa for Indians requirements when minor travels to the Philippines. When the minor is travelling alone, they need the following documents:
Birth certificate of the minor.

A parent or legal guardian's valid passport.

Flight itinerary for the minor.

Authorization for the minor to travel to the Philippines, issued by their parent or legal guardian and notarized by a Notary Public or a Philippines Consulate or Embassy.

Bank statements of the parent or legal guardian issued in the last month.

WEG application if the minor is travelling without its parents or guardian - A Waiver of Exclusion Ground (WEG) is a document issued by the Philippine Bureau of Immigration that allows a foreign national who would otherwise be excluded from entering the Philippines to be granted entry under certain conditions.
How To Apply For The Philippines Visa From India Through The Embassy?
Here is how you can start your Philippines visa application at the Embassy with a step-by-step guide.
Step 1: Find Your Philippines Embassy Or Consulate In India
The first thing you need to do is find the Philippines Embassy or Consulate in India. Then, contact them to schedule an appointment and learn about any specific Philippines Visa application process requirements.
If you are late or miss your appointment on the scheduled date, the system will not let you reschedule or cancel your appointment. You then need to book a new appointment after 24 hours. However, the 'Walk-in** **Without** **Appointment' service (only available for certain countries) allows you to submit your application on a day you choose.
Step 2: Submit Your Application
Submit your Philippines Visa for the Indian application form to the Philippines government and all the required travel documents to the Embassy or Consulate in person.
Parents or legal guardians can submit their children's (younger than 18 years) applications on their behalf.
Then wait for the Embassy to process the Philippines visa for an Indian application form. Additional documents may be asked for.
Step 3: Pick Up Your Visa
If they grant your visa, you must pick up your passport at the Philippines Embassy or Consulate to which you applied. Your passport will have your visa affixed to it.
Authorities will notify you via email or phone if your Philippines Visa for Indians is granted.
An Overview Of The Philippines Visa For Indians
We will take an in-depth look at the Philippines Visa from India to help you better understand the whole process of the visa.
What Type Of Philippines Visa Can Indians Apply For?
There are 3 main types of visa categories the Philippines Government issues for foreigners:
Non-Immigrant Visa:
This visa is only issued for temporary visits such as tourism, transit, business, study, or employment (single-entry visa).
Philippines Tourist Visas For Indians: foreigners who want to enter the Philippines for recreational purposes.

Philippines Business Visa: for foreigners who enter the Philippines for business-related purposes (meetings).

Philippines Student Visa for Indian Citizens: people who will enrol in higher education institutions in the Philippines (enrollment in education institutions).

Philippines Work Visas: for foreigners with a pre-arranged work offer from a Filipino organization.
Immigrant Visas
The Immigrant Visas are for individuals who wish to become permanent residents in the Philippines/ Filipino citizens.
Quota Immigrants, the highly skilled immigrants who will benefit the Philippines.

Former citizens of the Philippines.

The spouse or children (under 21) of a Filipino citizen.
Philippines Special Visa
Special Investors Resident Visa: For foreigners investing in a manufacturing or service company in the Philippines.

Special Resident Retiree Visa (SRRV): Foreigners who wish to retire in the Philippines.
Read carefully through each type of visa to ensure you apply for the correct visa.
What Are The Philippines Visa Cost For Indians?
The Philippines visa fees for Indians are as follows:
Single entry for 3 months: Rs. 3520

Multiple entries for 6 months: Rs. 7040

Multiple entries for 1 year: Rs. 10560
You can also opt for the 6 working days express processing service that has an additional fee of 880 INR.
What Is The Philippines Visa Processing Time?
It takes 10 working days to process your Philippines Tourist Visa For Indians. The visa processing time depends on the Embassy or Consulate you applied at.
Whether you have all your documents in order or not can also affect the processing time of your Philippines Tourist Visa for Indians application.
What Is The Validity Of The Philippines Temporary Visitors Visa?
The validity of the Temporary visitor visas are:
Single-entry visa: 3 months from the date of issuance.

Multiple-Entry visa: 6 months from the date of issuance.
How Long Can I Stay With My Philippines Visa?
Visitors are permitted to stay for a maximum of 59 days per visa (meaning if you have a Multiple-Entry visa, you will need to exit and re-enter the Philippines after 59 days in the country).
Can I Extend My Philippines Visa?
Yes, you can!
If you have a Philippines Tourist Visa for an Indian holder or you're from a visa waiver country, in that case, you can apply for an extended stay. For example, you can apply for an extension of 1 month, 2 months, and 6 months.
But first, you must submit the application for a Philippines visa for Indian extension at an office of the Immigration Bureau in the Philippines.
What Happens When I Arrive In the Philippines?
Arriving at the border of the Philippines is an exciting moment, and to ensure a smooth entry, here's what you need to know:
Make sure you have the following documents ready:
Visa: Ensure you have a valid visa to enter the Philippines as an Indian migrant.

Passport: Carry your passport, the key to your international adventures.

Boarding Card: Have your boarding card readily available for verification.

Additional Documents: Prepare other necessary documents such as a bank account/bank statement, a cover letter, and details of your accommodation.
Important points to remember:
Immigration Officer's Authority: Keep in mind that even if you have a valid visa, the immigration officer holds the authority to deny entry if they are dissatisfied with your explanation or documents.
When granted entry:
Stamped Passport: If the immigration officer is satisfied with your documents and grants you entry, they will stamp your passport. This stamp indicates your circumstances and the duration of your stay in the Philippines.
Make your border crossing a stress-free experience by ensuring you have all the required documents in order. Then, with proper preparation, you'll be ready to embark on an amazing journey in the captivating Philippines.
Happy Travels
You have now successfully applied for your Philippines Visa for Indians. Therefore, you are familiar with the conditions of your stay in the Philippines as an Indian tourist. Therefore, you can finally start packing your bags and planning your trip to the Philippines.
So, enjoy your visit and explore the Philippines.
Best wishes.
Government Sources
All information was found on reputable sources such as:
Frequently Asked Questions
Yes. If you are employed, you will need to provide a letter from your employee. But if you are a student, you can show a letter from your school or university.
Author: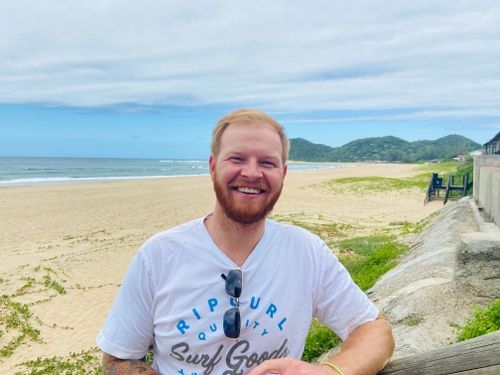 Tiaan Botha
Verified Author: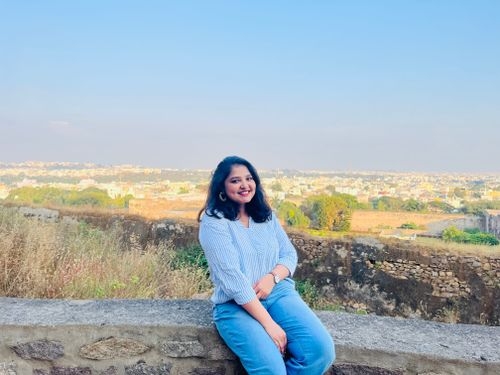 Nikhita Rathod