Top Family-friendly Places To Visit In Dubai For Unforgettable Memories
Last Updated : 23-Oct-2023
Atlys in the news
Atlys is Officially Authorized by Government of United Arab Emirates
30-Second Summary
Dubai offers a variety of activities for Indian families to do, from beautiful beaches to amazing restaurants.
Here are some of the best places to visit as a family in Dubai:
Dubai Aquarium and Underwater Zoo: One of the famous attractions for kids, the aquarium offers more than 140 different species of marine life.

Dubai Frame and Dubai Miracle Garden: This is a must-visit, with the world's largest picture frame and garden.

Legoland Dubai: This theme and water park offers plenty of fun for the whole family.

Wild Wadi Waterpark Dubai: In the heat of Dubai, the water park with a variety of slides is an experience everyone can enjoy.

Ski Dubai: Families can enjoy Dubai in winter with the ski slopes, where you can enjoy skiing, snowboarding and ziplining.
In the blog, we also discuss the best time to visit Dubai.
Dubai is an incredible city full of exciting attractions and activities for families to enjoy. As one of the seven emirates that make up the United Arab Emirates (UAE), Dubai is a modern city that offers something for everyone.
From theme parks to water parks, and family-friendly activities, there is no shortage of fun for all ages. So whether you're looking for a thrilling experience or a leisurely day out, there is something for everyone in this vibrant city.
Attractions in Dubai for Families
So, are you considering places to visit in Dubai with your family? From interactive aquariums and educational shows to waterparks and theme parks, there is an endless variety of attractions and places to visit in Dubai with family.
And here are some of the best places to visit in Dubai with family:
Dubai Aquarium and Underwater Zoo
One of the most popular experiences for kids in Dubai is the Dubai Aquarium and Underwater Zoo. This aquarium features over a thousand marine animals from over 140 different species. Kids can explore the interactive touch pool or take a tour of the aquarium at the underwater zoo. They can also attend educational shows and activities such as the Shark dives, Ray encounters, Otter encounters, or Shark walkers.
Dubai Frame and Dubai Miracle Garden
Newly opened attractions in Dubai include the Dubai Frame, the world's largest picture frame in Zabeel Park, Dubai, and the Dubai Miracle Garden, the world's largest natural flower garden. The Dubai Frame offers a unique view of the city, as visitors are able to enter the frame that looks out over the cityscape. The Dubai Miracle Garden is a breathtaking sight, with its 50 million blooming flowers in a variety of shapes and sizes and 250 million plants.
Legoland Dubai
Theme and water parks in Dubai offer plenty of fun for the whole family. Legoland Dubai, located in the Dubai Parks and Resorts, is a great place for the kids, with over 40 Lego-themed rides, shows, and attractions. With many different shopping options, rides, and activities, you can easily spend an entire day with your family.
Global Village Dubai
If you want to visit a family destination that offers the best dining, shopping, and entertainment for the entire family, then Global Village - Dubai is the place for you. You can experience varied ​​events, shows, activities, and cultures from different countries here. In addition, you can easily spend 3 to 4 hours exploring 17 million square feet.
IMG Worlds of Adventure
IMG Worlds of Adventure is an adventure park in Dubai that is perfect for families looking for fun and exciting vacations. Families can explore the world of their favourite movie, TV, and comic book characters with a variety of themed zones and attractions. The roller coasters, interactive shows, and rides provide hours of entertainment for all ages. There is also a wide range of dining options, making it the perfect place to create lasting family memories.
Wild Wadi Waterpark Dubai
Wild Wadi Waterpark Dubai is ideal for families looking to cool off in the Middle East heat. With a variety of slides and attractions, families of all ages can enjoy an exciting day out. The wave pool, lazy river, and interactive play areas provide endless fun for everyone. There are also plenty of shaded areas and restaurants to take a break and refuel.
Ski Dubai
Ski Dubai is a great spot for families to enjoy a unique winter experience. Its ski slopes, snow park, and zorbing make it the perfect place to have fun in the snow. Families can take to the slopes and enjoy skiing and snowboarding or simply relax by the fire pit and enjoy the snowfall. In addition, there are plenty of dining options and shops to choose from, so families can make the most of their time in Ski Dubai.
Dubai's Best Dubai Family Restaurants
Dubai is home to some of the best family restaurants in the world. You'll find something for every budget, from cheap buffets to five-star restaurants.
One of the cheapest options for food in Dubai is the Al Ustad Special Kabab, providing some of the tastiest kebabs. There are also other varieties of dishes at a great price that are perfect for large groups at restaurants, such as Table Otto - Dubai Mall, Roobaru, O'Pao - Indian Sliders, Des Pardes Restaurant, Shawafel, and Deniro Dubai.
For a more upscale dining experience, there are many affordable restaurants in Dubai that offer great food and atmosphere. However, for the ultimate experience in fine dining, try one of the city's five-star restaurants, such as La Cantine du Faubourg offering French cuisine, Il Borro Tuscan Bistro Dubai, known for its Italian cuisine, or the Gaia Dubai restaurant offering Mediterranean cuisine.
These restaurants offer an unforgettable experience with top-notch service and exquisite cuisine. Whatever your budget, you'll find the perfect restaurant for your next Dubai vacation.
Best Time to visit UAE
The best time to visit the United Arab Emirates is between November and March. This is when temperatures are pleasant, ranging from 21°C to 25°C. During this period, tourists can explore the many attractions in the UAE and enjoy its vibrant culture.
The best place to start your trip to the UAE is in Dubai, the country's largest and most populous city. From here, you can visit attractions such as the Burj Khalifa, the world's tallest building, the Palm Jumeirah, the world's largest man-made island, and the Dubai Fountain, the world's largest choreographed fountain system. You can also explore the local culture and cuisine in the city's many souks and street markets.
From Dubai, you can then drive to Abu Dhabi, the capital of the UAE. Here, you can visit attractions such as the Sheikh Zayed Grand Mosque, the world's largest mosque, the Emirates Palace, a luxurious five-star hotel, and Yas Island, a family-friendly entertainment destination.
Finally, you can head to the northern emirates such as Fujairah, Umm Al Quwain, Ras Al Khaimah, Ajman, and Sharjah. Here, you can go on a desert safari, explore ancient forts and archaeological sites, or go on a cruise to the Musandam peninsula.
No matter when you decide to visit the UAE, you will find plenty of attractions and activities to enjoy.
Dubai Visas That You Can Apply For To Enjoy These Attractions
Dubai offers a variety of visas for tourists and visitors, allowing you to enjoy its many attractions. The type of visa you should apply for depends on the purpose and duration of your visit. Here are some common Dubai visas you can consider:
Why Choose Atlys for Your Dubai Visa?
If you are looking for an incredibly convenient way to apply for your visa, then Atlys is for you! You only need your computer or smartphone and passport to apply for your Dubai tourist visa!
Atlys is fast, secure, and hassle-free to use. With Atlys, you can apply for a visa straight from your couch with just a few clicks. Simply choose UAE on the website, scan your passport, take your visa photo, and pay with any card or mobile wallet!
Atlys also simplifies the process of receiving any updates or notifications. For example, Atlys will send you real-time notifications, and once your Dubai visa is ready, you will get an email with the visa attached.
Additionally, Atlys provides instructions to ensure the visa application process is as smooth as possible. So if you are looking to apply for a Dubai visa quickly and securely, then Atlys is best for you!
Frequently Asked Questions
You can visit the amazing malls, such as Dubai mall, excellent waterparks like Dubai Aquarium and Waterzoo, and gardens in the city, such as the Dubai Miracle Garden & Zabeel Park, Dubai.
Author: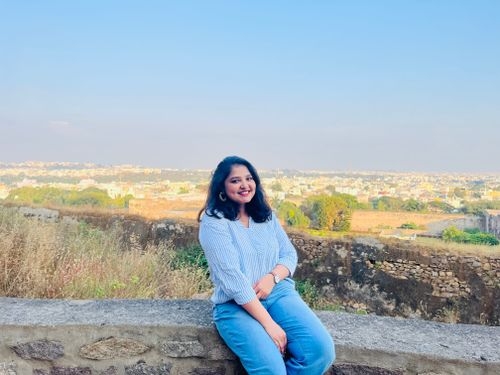 Nikhita Rathod
Verified Author: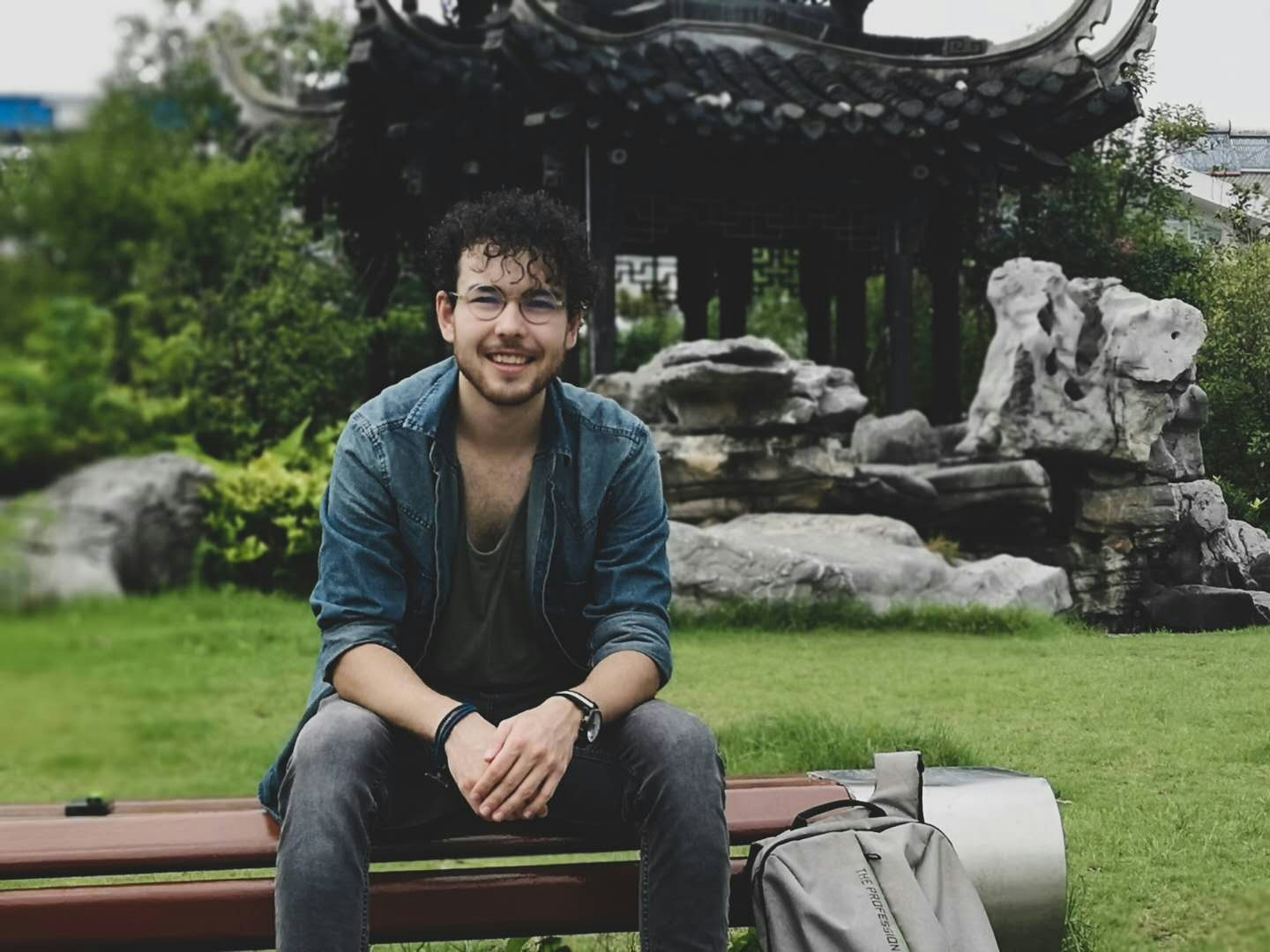 Richard Dettmar