Romania Visa For Indians: Visa Application, Required Documents, And Fees
Last Updated : 22-Oct-2023
Atlys in the news
The stunning vistas that Romania offers might have been one of the resent you are looking to travel to Romania, or you have seen the movie Hotel Transylvania, which has made Romania quite famous over the years. Whatever the case, Romania is a beautiful, peaceful European country with a lot of history and a lot to offer tourists looking to spend some time there.
In this blog, we will mainly focus on the Romanian tourist visa (C Type), which is a short-stay visa.
What Is a Romania Visa For Indians?
Let's get into what a Romanian visa for Indians is. This is a required document that you will be required when wanting to travel to Romania. The visa will allow you to visit Romania or to do other things depending on the Romanian visa you have applied for. The period of time you will be allowed to stay in Romania will be set out by the government of Romania.
Indian citizens must have a valid visa in order to enter the country for a short-term or long-term stay. There are several different visas for Indian citizens; however, we will only cover the short-term visa in this blog.
If you wish to apply for your Schengen visa quickly and easily, you can do so with Atlys.
What Are Romania Visa for Indian Types?
Romania offers different types of visas depending on the reason for your travel to Romania from India. The visas that I'm going to talk about now will be available to third-country nationals in the territory of Romania.
As I have mentioned, we will mainly focus on the Romanian short-stay visa (C Type). Still, I will mention the other visa types that will also be available to you:
The Romanian Airport Transit Visa (A Type)

The Romania Transit Visa (B Type)

The Romania Short Stay Visa (C Type)

The Romania Long Stay Visa (D Type)
A short-stay visa is a visa that is granted to a person that meets all the visa requirements for a Romania visa. The purposes you can apply for a short-term visa or Type C are:
Official visit (marked C/M)

Private visits (marked C/VV)
You will only be allowed to request entry into Romania on this visa. You can not request immigration on this visa. On the short-stay visa, you will be able to stay in Romania for a period of longer than 90 days within a 180 period. This visa can be issued with 1 or multiple entries.
With this Romanian short-term visa for Indians, you will not have the option of extending this visa. Therefore, the Romanian short-stay visa (C Type ) will only be issued for the following purposes a journey to Romania.
Documents Required For Romania Tourist Visa For Indians
Indian citizens must gather the required documents as soon as they need to apply for their visas. If you have provided incorrect documents, your visa application can get rejected. The following documents will be required for your Romania visa application in India are:
Travel itinerary such as proof of accommodation and flight tickets

Proof of sufficient funds, such as bank statements with the amount of EUR 50/day for the entire period but not less than EUR 500

An invitation letter from the Ministry of Internal Affairs of Romania
Remember that you might need to provide supporting documents if the Romania embassy requests them.
Passport Requirements For Romania Visa For Indians
These are the passport requirements for a Romania visa for Indians:
Must be valid for a minimum of 6 months from the date of arrival

Three blank pages in the passport

If you have an older passport, you must bring it with you
Remember that Romania visa requirements are pretty strict with its passport and photo requirements. Hence, you must follow the guidelines set out by the government as mentioned above.
How To Get A Romania Invitation Letter From The Ministry Of Internal Affairs?
Indian citizens who wish to apply for a Romanian visa must get an invitation letter from the Ministry of Internal Affairs. This invitation letter can be obtained from an authorized Romanian travel agency. You will have to provide them with the following documents to get the invitation letter:
Two passport-size photographs 3 cm x 4 cm with a white background
The document will be then submitted to the Inspectorate General for Immigration - Ministry of Internal Affairs by the travel agency along with the following:
Registration certificate of the company

A certificate from the National Trade Register Office
The approval of the invitation letter can take up to 60 days from the date of submission. Once the invitation letter is submitted, the travel agency will receive it.
The travel agency must forward you the invitation letter to submit to the Romanian Embassy in New Delhi. The invitation letter is valid for 30 days from the date it is approved.
How To Apply For Romania Visa For Indians?
Once you have all the necessary documents, you can start the Romania visa application process. There are three ways you can apply for your Romania visa. Let us discuss them all briefly:
Apply Yourself Online For Your Visa To Romania from India

Apply Through A Travel Agency

Visa For Romania From India By Applying Through Atlys
Apply Yourself Online For Your Visa To Romania from India
To apply for your Romania visa for Indians, you must start an online application first. You must visit the evisa application portal and click on "Apply for a Visa." Alternatively, you can also fill out the PDF visa application form mentioned earlier.
On the following webpage, you will have to click on the terms and conditions and create a new account for your visa application. Once you do so, you will receive an email with your "File Number," which you will use to log in to continue your application.
Here, you will have to provide the necessary information on your travel and choose the type of visa you wish to apply for. After which, you will have to upload all the required documents mentioned earlier.
After uploading the required documents, you must fill out the visa application form with your personal details, travel details, passport details, and the number of visits you request. After providing all the information, the last step is to download the visa application you filled out online and click "Send File.".
Once have the printed form, you must gather all the supporting documents and original documents to submit your visa file at the Romanian embassy in New Delhi. After the application is submitted, the embassy might ask you to come for an interview and for the biometrics.
After your successful interview, you must simply wait for your visa to Romania from India from the embassy. And then you are all done. The embassy will contact you when you can collect your visa and passport.
Apply Through A Travel Agency
Many travel agencies provide visa services in India. Since the application process is complicated and lengthy, many people opt for the services offered by these visa consultancies. The visa or travel agency would charge you a bit extra for the services.
Additionally, the processing time might differ due to the intermediaries. For example, the agency could take slightly longer due to the communication that must happen between you, the agency, and the embassy.
Visa For Romania From India By Applying Through Atlys
The best way to get any Schengen visa in India is through Atlys. You do not have to worry about going through intermediaries, and you are in charge of the entire visa application.
There are no hidden Romania visa fees for Indians, and you can complete your Schengen visa application on your Atlys in a few simple steps.
Processing Time For Romania Visa For Indians
It is tricky to approximate the processing time for the Romania visa for Indians. The visa processing time depends on the Romania embassy and can take up to a few weeks. Generally, the embassy advises that you submit your application at least 2 weeks before your trip to Romania.
However, this does not guarantee that the visa will be processed at the mentioned time. Hence, you should apply as soon as you know of your travel plans. Once you have submitted your visa application, the Romanian embassy will contact you once your passport is ready to be collected.
Romania Visa Fees For Indian Nationals
The visa application for Romania visa fees for Indians is 80 EUR (INR 6577). Indian citizens can pay their Romania visa fees for Indians at the consular section of the embassy upon submission of their visa application.
Remember that you do not need to pay your Romanian visa fees for Indians in EUR and can pay the equivalent of the amount in Indian Rupees.
What If My Visa For Romania Is Rejected?
It is not impossible for your Romanina visa to get rejected. As I mentioned earlier, the Romanian embassy can be pretty strict in terms of granting a visa. However, the Romanian visa gets rejected for only a few reasons, and those reasons are:
Incorrect travel documents

Missing supporting documents

Invalid Medical Insurance

Lack of proof of accommodation
If your visa gets rejected, all you can do is reapply for your visa. Ensure you follow the Romania visa application process properly and fill in all the visa application forms. For more information, visit the Ministry of Foreign Affairs.
This is the end now that you know more about the visa processing process. I hope you will give it a go and start planning your trip to Romania.
Frequently Asked Questions
Romania is part of the Schengen countries, so if you are a holder of a Schengen visa, it will be easier to travel to Romania.
Author: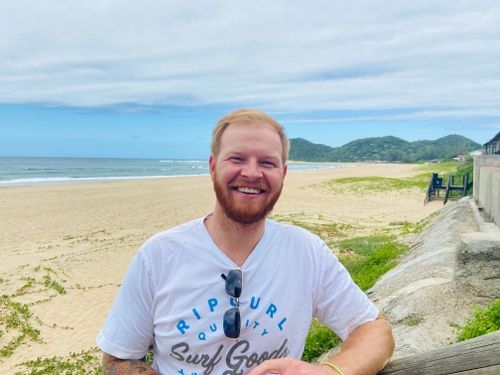 Tiaan Botha