Rwanda Visa For Indians | Application & Requirements
Last Updated : 12-Oct-2023
Atlys in the news
30-Second Summary
Indian nationals wanting to visit Rwanda must apply for a Rwanda visa for Indians. This will allow you to enter Rwanda for tourism purposes for up to 30 days.
The visa is an online application.

This does not require you to submit your passport in person.

You will be notified once your visa gets approved.

Applying for your Rwanda visa 2 weeks before you travel is advised.
Important Information
Rwanda
— Is a Visa Required?
Yes, Indians must apply for a visa to enter Rwanda.
Learn More
— Where To Apply?
You can apply for your visa online.
— Processing Time
The Rwanda visa processing time is 7 days.
Learn More
— Visa Fees
The Rwanda visa fee for Indians is $50.
— Stay Period
The stay period for the visa to Rwanda is 30 days.
Are you travelling to Rwanda from India? Do you want to know if you need a visa? Well, you are on the right blog. Here, we will discuss everything you need to know about the Rwanda visa for Indians.
Let's dive in!
Do Indians Need A Rwanda Visa?
Yes, before Indian citizens can enter Rwanda, they must first apply for a visa.  
Indian citizens can apply for a Rwanda e-visa. The e-visa is completely online, and it is a single-entry visa, which allows a stay of up to 30 days in Rwanda. 
The Rwanda e-visa for Indians is a convenient way of obtaining your visa since you do not have to visit the embassy or wait in any queues. 
Indian nationals can apply for various types of Rwanda visas, such as tourist visas, transit visas, business visas, and more.
Can Indians Get A Rwanda Visa On Arrival?
Yes, Indians can apply for a visa on arrival in Rwanda. The Rwanda visa on arrival is free of charge for Indian citizens and allows a stay of 30 days in the country.
The visa on arrival for Rwanda can be applied for upon arrival at Kigali International Airport and all land borders.
Even though there is a Rwanda visa on arrival, it is not guaranteed. Long queue and waiting time makes this visa more inconvenient. This is why Applying for a Rwanda e-visa on Atlys before travelling is a more secure option.
Get Your Rwanda E-Visa On Atlys
For a smooth application and a quick processing time, apply for your Rwanda visa on Atlys. Here is what you will require to get your visa:
Documents Required On Atlys
When applying for your Rwanda visa on Atlys, you only need to submit a few documents. This is because Atlys works with government partners and gets the rest of the details from your application form. Here are the documents you must submit when applying on Atlys:
Passport: You must have a passport valid for at least 6 months after arriving in Rwanda.

Photo: When you complete your application, you must submit a digital passport-sized photo for your application.
Application Step When Applying On Atlys
Here are the quick and easy application steps for when you apply on Atlys:
1

Visit Atlys: Go to the Atlys website and choose your travel destination and dates.

2

Upload Documents: Submit your required digital photo and passport.

3

Provide Details: Complete the application form by providing your personal details.

4

Pay The Fees: Lastly, pay the Rwanda visa fees and submit your application.
Your visa will be processed after you complete the application and pay the fees. Once approved, you will receive your digital e-visa.
Checking Your Visa Status On Atlys
After applying for your visa on Atlys, you can do a Rwanda visa status check to see what your visa status is. Here are the steps you can follow:
2

On the app, scroll down to "Profile".

3

In your profile, click on the visa you want to see the status off.

4

Once you click on the visa, you can see its current status.
Rwanda Visa Requirements
When applying for a Rwanda visa, you must meet the correct requirements. Let's see what are the Rwanda visa requirements for Indian citizens:
Required Documents
Passport: You must have a passport valid for another 6 months from arriving in Rwanda.

Photo: A digital photo is required. Ensure the photo meets the standards and is no larger than 200kb.

Copy Of Your Passport: You must upload a copy of your passport's biodata page. This digital copy may not exceed 500kb.

Application Letter: You must have an application letter, which is like a cover letter. This letter will include your personal details, address, and contact information.
Applying For A Rwanda Online Visa
Indians can apply for a Rwanda visa quickly and easily. Here are the steps to complete your online visa application hassle-free:
1: Visit The Government Website
To start your application, you must first visit the website of the Rwanda government.
Once there, you will choose the option of "visa application" under the category "Immigration And Emigration".
2: Personal Details
You will start by providing information about yourself, such as your nationality, address, and profession.
At the start of this step, you must also choose the visa type you are applying for; be sure to choose the "V1 Holidays (single entry)" visa type.

3: Travel Details
When you scroll down after you submit your personal details, you will find the section to add your travelling details. These details include your travelling dates, the reason for travel, and passport details.
You can upload your passport and photo once your travel details have been added. Ensure that the digital passport copy is not more than 500kb.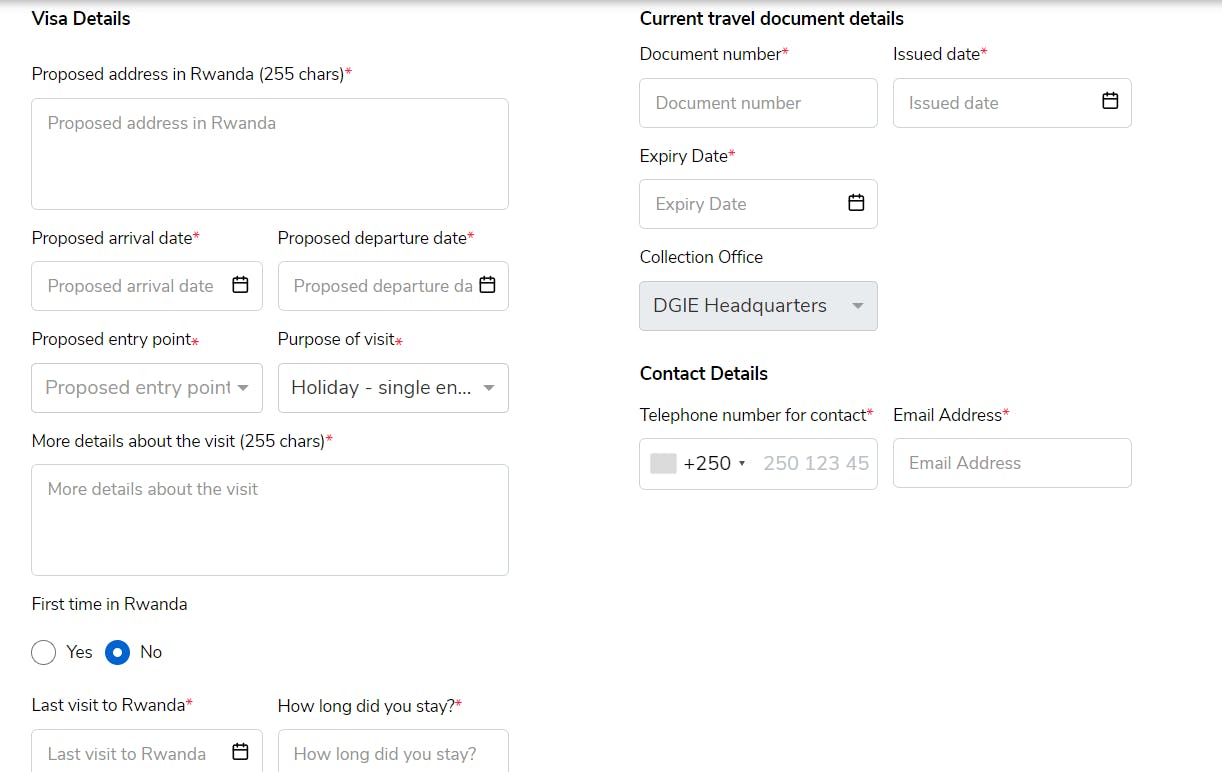 4: Review Your Application
After you have provided all the necessary details and uploaded your documents, the next step is to review your application. Go through all the details you provided and see if all the information is correct.
This step is important because any missing or incorrect information can delay your visa or, worse, get rejected.
5: Pay The Visa Fees
The final step in your application is to pay the Rewanda visa fees. The fees vary based on the visa type and application. The Rwanda tourist visa fee is $50, approximately ₹4160.
You can use a debit or credit card to pay the visa fee.
6: Outcome Of Your Visa
You will receive a confirmation email after you have paid the visa fee. From this moment, your Rwanda visa for Indians will be processed.
Once your visa gets approved, you will be notified of the steps of collecting or receiving your visa via e-mail.
Checking Your Rwanda Visa Status
After applying for the Rwanda visa, you can do a status check to stay updated on your visa processing. Here are the steps for the status check:
1

Visit the Rwanda government website.

2

On the top menu, click on "Search Application".

3

Provide your either your application number or bill ID.

4

Click search to see what your visa's current status is.
After the visa check, you will see either approved, denied or submitted status.
Once your visa is approved, you will be notified of where you can collect your visa or for an e-visa application, you can download it.
Key Points About The Rwanda Visa for Indians
Now that we have seen the easy online application. Let's look at some important details regarding the Rwanda visa:
What Are The Rwanda Visa Fees?
The Rwanda visa fees for Indians depend on the type of visa you applied for. Here are the fees for the Rwanda tourist visas:
Rwanda single entry tourist visa: $50, About ₹4160.

Rwanda multiple-entry tourist visa: $70, about ₹5820.

Rwanda group tourist visa: $150, about ₹12,480 (A visa for a group of 4 to 10 people)
Note that the fee is based on the current exchange rate. This means the fee can change anytime, so contact the embassy to find out the current fee before your application.
What Is The Rwanda Visa Processing Time?
The processing time for the Rwanda visa is 7 days.
Note: Any missing or incorrect documents can cause the Rwanda visa processing time to be delayed. So, ensure you provide all the information when applying for your visa. 
How Long Can I Stay In Rwanda Visa A Tourist Visa?
The Rwanda tourist visa for Indians allows a stay of up to 30 days.
What Is The Validity Of A Rwanda Visa For Indians?
The validity period of a Rwanda visa for Indians is 30 days.
Can I Extend My Rwanda Visa?
Yes, the Rwanda visa for Indians can be extended. The visa for Rwanda can be extended for an additional 30 days.
The extension must be applied for while the original visa is still valid.
If your visa has expired, foreigners have a grace period of 5 days to leave the country. If you overstay that 5 days, you will receive a penalty fee of RWF50,000.
We have reached the end!
After reading this blog, you are now equipped with all the important information regarding the Rwanda visa for Indians. You have also seen how easy it is to apply for a visa to Rwanda online. 
Enjoy your journey to Africa!
Government Sources
At Atlys, we strive to provide our readers with the most accurate and up-to-date information. This is why all the details you have read in this blog were gathered from trusted government sources, such as:
Frequently Asked Questions
Yes, Indian citizens can get a Rwanda visa on arrival. This visa can be applied for at the Kigali International Airport. It is important to note that a visa on arrival is not guaranteed, and foreigners can be denied entry, causing you to return to India. Applying for a visa before visiting the country is advised to avoid disappointment.
Author: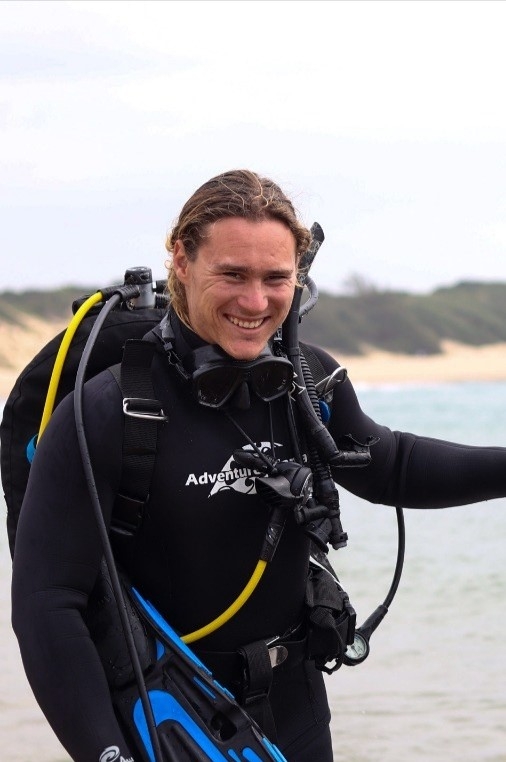 Gustav Mummbrauer
Verified Author: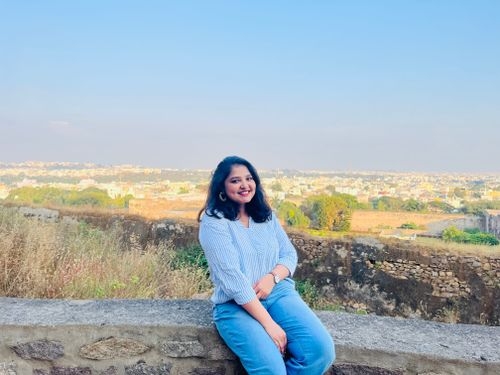 Nikhita Rathod