Last Updated : 08-Sept-2023
Atlys in the news
30-second summary
Indian nationals travelling to Saudi Arabia must apply for a visa that allows them to visit for business purposes.
You can complete the Saudi business visa application online.

The Saudi business visa doesn't require you to submit your passport offline.

Once your visa is approved, you will get a visa stamp on your passport 

The Saudi business visa requires a copy of your passport, one photograph, and more.
Important Information
Saudi Arabia
— Is a Visa Required?
Yes, Indians need a Saudi Business Visa for Indians.
— Saudi Business Visa Validity
The  Saudi Arabia visa is valid for up to 3 months.
— Saudi Business Visa Cost
The Saudi Business Visa is $81 for a single entry.
— Visa Processing Time
The Saudi Business visa processing time is 3-5 days.
— Length of stay
You can stay for 30 days with a single entry.
Are you an Indian going to Saudi Arabia for Business purposes? You need to know here about the Saudi business visa for Indians.
Do I Need A Saudi Business for Indians?
Yes, Indians need a Saudi business visa to conduct business activities in Saudi Arabia.
The Saudi business visa is a type of visa that allows individuals to travel to Saudi Arabia for business-related purposes. 
It is typically issued to individuals who intend to engage in activities such as meetings, conferences, negotiations, trade exhibitions, and other business-related interactions within the country. 
What Are The Saudi Business Requirements For Indians?
Getting your visa approved requires the right documents. Without them, your application might be rejected. As an Indian national, remember to have:

A valid original passport of a minimum of six months. With at least two (2) successive empty visa pages. 

A passport-sized coloured photograph. The photograph must have a white background.

Proof of ticket booking confirming your stay-over in Saudi Arabia.

Electronic invitation letter from a Saudi company.
How To Get A Saudi Business Visa From India?
If you're an Indian national planning a business visit to Saudi Arabia, here's a comprehensive step-by-step guide to help you navigate the process of obtaining a Saudi business visa:
Visit the ENJAZ website, the official portal for Saudi visa applications.

Within the website, locate the "Individuals" section.

Choose the option labelled "Application for Visa from Saudi Missions Abroad." This is the section where you will initiate the process and acquire the necessary travel documentation for your journey to Saudi Arabia.

If this is your first time applying, click on the "Register" button to create a new account.

Fill in all the required details accurately. This includes personal information such as your full name, date of birth, and contact information.

Make sure to carefully read and accept the "Terms and Conditions" before proceeding.

Indicate the type of visa you are applying for, which in this case is the "Business Visit" visa.

Provide information about your current nationality and the country in which you reside.

Select the nearest Saudi mission or embassy through which you'll be processing your visa.

Specify the number of times you intend to enter Saudi Arabia with this visa.

State the validity period of the visa as well as the duration of your intended stay.

Fill in your complete personal details, including your full name, nationality, and date of birth.

Alongside the personal details, you'll need to upload a passport-sized photograph adhering to the dimensions of 200 x 200 pixels.

If you're a businessman, provide relevant commercial information.

Enter your company's website URL to establish your business identity.

Detail the specific activities or areas of interest related to your business that you intend to pursue in Saudi Arabia.

Include your contact information, such as your phone number and email address.

State your position within the company.

Specify your mode of transportation to and within Saudi Arabia.

Indicate your intended destination within Saudi Arabia.

Provide the anticipated date of entry into the country.

Clearly state the purpose of your visit, whether it's for meetings, conferences, or other business-related activities.

If applicable, enter your flight number and travel details.

Choose a suitable travel insurance plan that covers your needs during your stay in Saudi Arabia.

Complete the payment process for the visa fee as per the instructions provided.

After selecting the insurance and making the payment, proceed to submit your completed visa application.

The processing time for your visa application can vary. Keep a close watch on your email for updates regarding the status of your application.

If your Saudi business visa application is approved, you will receive the visa document via email.

The email notification may also contain essential information regarding the usage of the visa and provide instructions for your upcoming visit to Saudi Arabia.

By following these steps meticulously, you can ensure a smoother and more streamlined process for obtaining your Saudi business visa from India.
Everything You Need To Know About Saudi Business Visa from India
You need to know here about the Saudi business visa from India.
It usually takes 3 to 5 days to process a business visa for Saudi Arabia. This involves security checks, verifying travel details, and confirming your visit's purpose.

The Business visa for Saudi is  $81.00 for a single and multiple entry, with an application fee of $10.5 as well. You will have to choose Health insurance costs, and you'll get the total to pay.

Visa fees are non-refundable if your visa is rejected.

The duration of your stay in Saudi Arabia under a visa is determined by the specific type of visa you have received.

​​Single Entry Visa: 30 Days

Multiple Entry Visa Fee: ​​90 Days
What Are The Saudi Business Visa Benefits? 
The Saudi business visa offers several benefits to facilitate business-related travel and activities in Saudi Arabia:
Business Opportunities: The visa provides access to Saudi Arabia's thriving business landscape, allowing you to explore collaborations, partnerships, and investment prospects.

Networking: You can attend industry events, conferences, and meetings to network with local and international professionals, potentially fostering valuable connections.

Meetings and Negotiations: The visa enables you to engage in face-to-face meetings and negotiations, which can be more effective than virtual interactions.

Trade Exhibitions: You can participate in trade shows and exhibitions to showcase your products or services, explore market trends, and build brand visibility.

Market Research: Being physically present in Saudi Arabia allows you to conduct firsthand market research and gather insights about local consumer preferences and business practices.
All Done!
In conclusion, getting a Saudi business visa means tapping into important business chances in Saudi Arabia.  Ensure you have the right documents, apply thoughtfully, and follow the rules. Remember that visa duration, requirements, and processing times can change, so keep updated through official sources.


Happy travelling!

Government Source
At Atlys, we've compiled this blog using reliable sources. We made sure to gather facts from trusted places like:
It's not possible to change visa types within Saudi Arabia. You might need to exit the country and apply for a new visa from your home country.
Author:
Mable Chidi
Verified Author: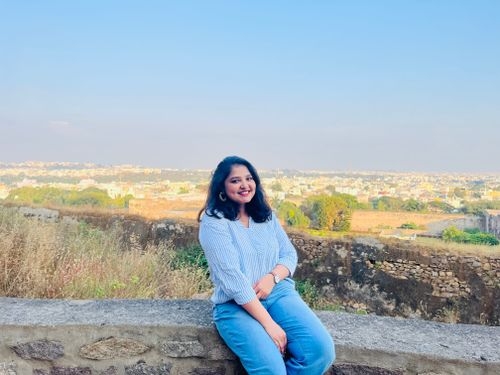 Nikhita Rathod