Saudi Family Visa for Indians: Requirements & Process
Last Updated : 08-Sept-2023
Atlys in the news
30-second summary
A Saudi Arabia Family Visa allows residents ( with a residency permit) to bring their immediate family members to live with them in Saudi Arabia.
The visa works for parents, spouses, and children, making it easier for families to be together.

The sponsor (resident) needs a valid residency permit to apply.
*Atlys does not provide this visa.
Important Information
Saudi Arabia
— Is a Visa Required?
Yes, Indians need a Saudi Arabia family visa for Indians.
— Saudi Arabia Family visa Validity
The  Saudi Arabia family visa is valid for up to 3 months to 1 year.
— Saudi Arabia Family visa fee
The Saudi Arabia Family visa fee is $10,5 for a single entry.
— Processing time
Saudi Arabia family visa processing time is 3 days.
— Length of stay
The family visit visa allows you to stay for 30 days.
Are you an Indian planning to visit Saudi Arabia with a family visa? Here is what you need to know about the Saudi family visit visa for Indians.
What Is The Saudi Family Visa For Indians?
The Saudi Family Visa, officially known as the "Saudi Visit Visa for Family," is issued by the Kingdom of Saudi Arabia to allow foreign nationals to visit and join their family members who are residents or citizens of Saudi Arabia. 
This visa is for the close family members of Saudi residents or citizens, such as spouses, children, parents, and sometimes other immediate family members.
The duration of the family visit visa is between 30 days to 90 days.
Is A Visa Is Required When Visiting Family?
Yes, Indian citizens require a Saudi Family Visa if they intend to join their family members already in Saudi Arabia.
What Are The Saudi Arabia Family Visa Requirements For Indians?
The requirements for a Saudi Arabia Family Visa for Indian citizens include the following:

Valid Passports: The sponsor (the Saudi resident or citizen) and the family member(s) applying for the visa must have valid passports. Valid for no less than six (6) months, with at least two (2) successive empty visa pages.

Marriage Certificates (for Spouses) or Birth Certificates (for Children): If the family member applying for the visa is a spouse, a marriage certificate is typically required to establish the marital relationship. For children, birth certificates are necessary to prove the parent-child relationship. These documents should be legally issued and properly authenticated.

Passport-Size Photographs: Passport-size photographs of the family member(s) applying for the visa are typically required. Copy of the Sponsor's Iqamah (Residency Permit): The sponsor must provide a copy of their valid Iqamah (residency permit) as proof of their legal residency status in Saudi Arabia. The Iqamah must be current and not expired.

Employment Letter or Proof of Financial Ability: Sponsors must provide an employment letter or other evidence to demonstrate their financial ability to support the family member(s) during their stay.
How To Get A Saudi Family Visa From India?
This service allows residents in Saudi Arabia to request visits from their immediate family members, including parents, spouses, and children. Follow these steps to apply for a family visit visa:
1

Complete Online Form: Visit the official website.

2

Application form: Fill out the online visa application form.

3

Electronic Stamp: Electronically stamp the completed application form.

4

Authentication: Authenticate the stamped form through the Chamber of Commerce or your employer.

5

Language Requirement: Enter all the applicant's information in Arabic. However, if the visitors are not from Arab countries, ensure their names match their passports' names.

6

Residency Requirement: Residents applying for family visit visas should have valid residency permits (Iqamah).

7

Relationship: The visitors eligible for this visa must be first-degree relatives of the residents (e.g., parents, spouses, children).

8

Work Iqamah: Ensure that residents have a valid work Iqamah, not a relative Iqamah, to be eligible for this service.
Following these steps, residents can apply for family visit visas to bring their immediate family to Saudi Arabia. 
Please note that visa requirements and procedures may change, so it's essential to check the latest information on the official website or contact the relevant authorities for updates and guidance.
Everything You Need To Know About Saudi Arabia Family Visa from India
You need to know about the Saudi Arabia family visit visa from India here.
The processing time for Saudi visas, including family visas, could be from several weeks to a few months, depending on factors such as:

Completeness of the Application: If the application is missing required documents or information, it can cause delays.

Security Checks: Saudi authorities may conduct security checks on applicants, which can add time to the processing.

Volume of Applications: The volume of processed visa applications can affect processing times.

Additional Requirements: In some cases, the Saudi authorities may request additional requirements or actions, as mentioned in your note.

The fees for a Saudi Family Visa for Indians are as follows:

​​Single Entry Visa: $10.5 

Multiple entry visa: ​​Application fee of $10.5 and Visa Fee of $81


Visa fees are non-refundable if your visa is rejected.

The duration of stay allowed in Saudi Arabia on a visa depends on the type of visa you have been granted. 

​​Single Entry Visa: 30 Days

Multiple Entry Visa Fee: ​​90 Days
All Done!
In conclusion, The Saudi Family Visa helps people in Saudi Arabia bring their closest family members together, like parents, spouses, or children. This visa ensures that family members enter and stay in the country legally.

Happy travelling!

Government Source
At Atlys, we gathered information from trusted sources. The information in this blog has been gathered from reliable sources such as:
Frequently Asked Questions
Children on a Family Visa must be below a certain age (e.g., 18 or 21) to be considered dependents.
Author:
Mable Chidi
Verified Author: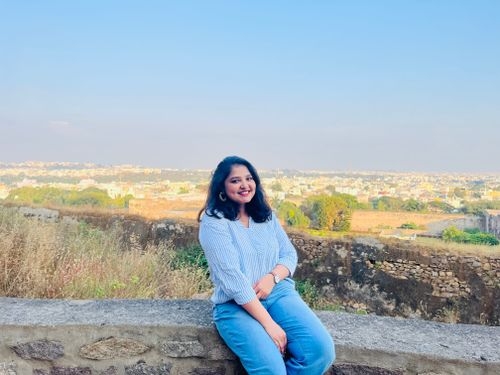 Nikhita Rathod