Check Your Saudi Visa Application Status
Last Updated : 27-Oct-2023
Atlys in the news
Atlys is Officially Authorized by Government of Saudi Arabia
30 seconds summary
If you want to verify the status of your Saudi Arabia visa, here's what you need to do:
Go to the official MOFA portal.

Enter your passport number.

Application or Visa Application Number

Find out whether your visa has been approved, is pending, or has been rejected.
If you plan to visit Saudi Arabia from India, having a valid visa is important to ensure a trouble-free journey. To ensure a smooth experience, it's advisable to regularly check the status of your visa to Saudi, especially if you applied for it online.
If you completed your visa application through the Internet, you can conveniently verify your Saudi visa status online. I will provide more detailed information on this in the following section.
How To Do A Saudi Visa Check Status Online?
To check the status of a Saudi Arabia visa application, you will need the following:
Application Number: Use the unique Application Number provided during the visa application submission.

Visa Document Number: Use the Visa Document Number issued as part of your visa documentation.

Visa Application Number: Track your application using your request's specific Visa Application Number.

Passport Information: In some cases, you may be required to enter your passport details and the application reference number to check your visa status.
Checking Your Status on Atlys
Get instant updates about your visa application using our handy mobile app called Atlys. With Atlys, it's simple to keep an eye on how your application is doing and stay in the loop at every stage. If you prefer, you can also do a Saudi Visa Check Online on our easy-to-use portal.


If you applied for the Saudi online visa using Atlys. To see your visa status, do this:
2

Go to the 'My Documents' section.

3

Your visa status will be right there.
Checking Application Status
To check the status of your visa, follow these steps:
1

Visit the Official Website: Go to the official website of the relevant immigration or visa department of the country you applied to.

2

Locate the Visa Status Section: Look for a section that offers information on checking visa application status. This section may be labelled as "Check Visa Status" or something similar.

3

Enter Your Information: In the provided form, enter the required details accurately. This includes the passport number and application or visa application number.

4

Captcha: Complete the Captcha verification to prove you're not a robot.

5

Submit Your Inquiry: Submit your inquiry or request after entering the necessary information. The website will process your request and retrieve your visa status.

6

Review the Visa Status: Once your request is processed, the website will display your visa application status. If your visa is approved, you'll often find details such as the visa type, validity period, and any other relevant information.
Remember that visa processing durations and status updates may differ, so verifying your status well before your planned travel date is wise.
What Is Saudi Visa Status?
Saudi Visa Status simply means knowing whether your visa application for Saudi Arabia has been approved, is still in the process, or has been denied. 
It helps you understand if you're allowed to enter Saudi Arabia and when your visa if approved, will be valid. Checking your visa status is crucial for planning your trip.
What Are The Different Saudi Status?
Here are explanations for each of the Saudi visa status categories:
1

Pending: Your visa application is still being reviewed by the Saudi immigration authorities, and no decision has been made yet.

2

Approved: Good news! Your visa application has been processed and approved. You can now enter Saudi Arabia for the purpose and duration specified in your visa application.

3

Rejected: Unfortunately, your visa application has been declined. This could be due to incomplete documents, information discrepancies, or not meeting eligibility criteria.

4

Issued: This status means that the Saudi embassy or consulate has processed and issued your visa. You can proceed with collecting your visa and making your travel plans.

5

Expired: If your visa's validity period has passed, and you haven't entered Saudi Arabia, its status will be "expired." You must reapply for a new visa if you plan to visit.
Checking your Saudi visa status is essential for understanding whether you can proceed with your travel plans or if you need to take any additional steps. 
Why Is Saudi Visa Status Important?
Saudi Visa Status is important for several reasons:
Knowing your visa status helps you plan your trip to Saudi Arabia effectively. If your visa is approved, you can confidently make travel arrangements, such as booking flights and accommodations.

It ensures that you are in compliance with Saudi Arabia's immigration regulations. Travelling with an expired or rejected visa can lead to legal issues, fines, or deportation.
What Happens If My Saudi Visa Application Is Rejected?
You will receive an official notification showing that your visa application has been rejected. This notification may explain the rejection, but it's not always guaranteed.
Review the Reasons: If reasons for the rejection are given, carefully review them. Common reasons for rejection include incomplete documentation, discrepancies in information, or not meeting the eligibility criteria.

Reapplication: You can try again if your Saudi visa application is rejected. But make sure to fix the problems that caused the rejection the first time when you reapply.
Everything About The Saudi Visa for Indians
Can Indians Get An E Visa For Saudi Arabia?
Yes, Indians can get an online visa to Saudi Arabia if they meet the eligibility. Getting an online visa (eVisa) for Saudi Arabia is easier and faster than the old way of applying for a visa through traditional methods.
Types Of Saudi Arabia Visas For Indians
There are different types of Saudi Arabia visas available for Indian citizens, depending on the purpose of their visit:
Some Troubleshooting Tips
Here are some simple steps to troubleshoot problems when checking your visa status
Double-check Information: Ensure that the information you enter, like your passport number and application code, is accurate.

Captcha or Image Verification: If you struggle with the captcha or image verification, type in the characters carefully. If it's hard to read, you can usually refresh the image or ask for a new one.

Change Your Web Browser: Use a different web browser if the website fails. Some websites function better on certain browsers.

Clear Browser Cache: Clear your browser's cache and cookies if the website doesn't load correctly. Sometimes, saved data can cause issues.

Try Again Later: If the website is busy or having technical problems, it might not work correctly. In such cases, it's best to wait and check your visa status again later.
And that's all!
In summary, checking your Saudi Arabia visa status is crucial for a smooth and worry-free journey. It helps you plan your trip well, follows the rules, and minimises potential travel problems.
By following the steps and providing accurate information, you can navigate the visa process easily and prepare for a successful trip to Saudi Arabia. Stay updated on visa requirements for a hassle-free travel experience.


Government sources


At Atlys, we take pride in collecting information from trustworthy sources. This means you can have confidence that our information is accurate and current. Your travel plans are secure with us!
Frequently Asked Questions
If your Saudi visa application is rejected, you can consider reapplying, addressing the reasons for rejection, or seeking assistance from the Saudi embassy or consulate for guidance on your specific situation.
Author:
Mable Chidi
Verified Author: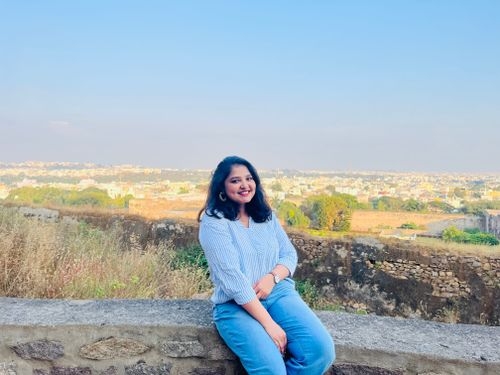 Nikhita Rathod