Saudi Visa Photo Size and Requirements: 2023 Detailed Guide
Last Updated : 20-Oct-2023
Atlys in the news
Atlys is Officially Authorized by Government of Saudi Arabia
30-Second Summary
If you are an Indian traveller planning to visit Saudi Arabia and need information about the photo size requirements for the Saudi visa application, this summary will provide you with a comprehensive guide:
The photo dimensions should be 4.3 cm x 3.5 cm or 1.7 inches x 1.4 inches.

The Saudi visa application requires two recent passport-size photographs.

The photos must be in colour and printed on high-quality photographic paper.

The background should be plain white, without any patterns or shadows.

The photos must be clear, well-lit, and show your full face with a neutral expression.

Avoid wearing hats, head coverings, or sunglasses unless they are worn for religious purposes.

The photos should not have any staple marks or damage.
Important Information
Saudi Arabia
— Saudi Arabia Visa Photo Size
Photo size requirements are 3.5 cm x 4.5 cm.
— Number of Photos Needed For A Saudi Arabia Visa
You must submit TWO photos of yourself.
— Backgound Color in Saudi Arabia Visa Photo
The background must be in plain white colour.
Starting your Saudi Arabia visa application and don't know about the visa photo size or requirements? Don't worry. You have come to the right place.
To obtain a Saudi Arabia visa, such as an online Umrah visa, stopover visa, or visit visa in Saudi Arabia, you you'll usually be required to provide a passport-sized photo as part of your visa application.
Saudi Arabia Visa Photo Requirements
Remember the following correct Saudi visa photo size and composition guidelines for a successful Saudi visa application. See the Saudi Arabian visa photo requirements here:
A single identical photo that is 3.5 cm in width and 4.5 cm in height between 5 and 100 Kb must be submitted.

The applicant must include two passport-sized pictures when submitting the visa application.

Resolution (pixels): at least 600 dpi

The image must be coloured. Pictures in black and white are not accepted.

Your head should be facing forward in the picture.

A recent photo. The Saudi authorities do not accept photos older than six months.

The picture's background must be plain, clear white. Other hues are not permitted.

Your full front face should be seen in the photo, your eyes should be visible, and your face should be straight.

Avoid smiling when being photographed for a Saudi visa photograph.

It shouldn't be hazy in the picture. Features must be discernible, and the image must be of high quality.

Because of religious considerations, the Saudi government permits applicants to submit photos with headgear.

Your attire should contrast with the setting in terms of colour. Avoid donning a white dress.

If your beard is part of your regular appearance, it is acceptable.
Bad Example Of A Saudi Visa Photo
Before completing your visa application, be sure to watch out for these common errors!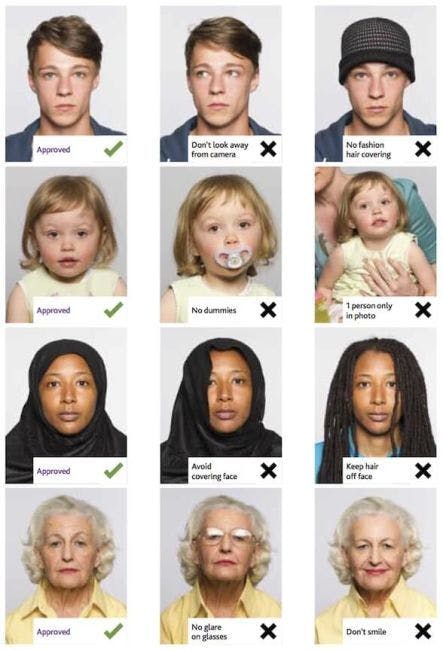 Saudi Visa Photo Requirements
Now that you know the Saudi visa photo requirements, let's look at the crucial standards and regulations for shooting a photo on your own.
Remember that your Saudi Arabia visa application will be rejected if you provide a poor-quality photo. Therefore, we have included a list of important things to remember when taking the visa photo and the Saudi visa photo size.
Background
Always shoot the photo in front of a white background. There must be no shadows, patterns, or colours on the background. If your home doesn't have a full white wall, use a white sheet that isn't transparent.

Lighting
Avoid taking pictures in a dark space. The picture will not be visible if there is not enough natural or artificial light. The light shouldn't be overly bright, either. Ensure the light source is on your front side to prevent a shadow from appearing on your face.

Facial Expressions
Be sure to maintain a straight head as you prepare for the photo. Your face should also be parallel to the camera. The Saudi government won't accept images that are taken in portrait orientation. Thus, all sides of your face must be shown in the image. Another important thing to remember is never grinning in your passport or visa photo. Finally, maintain neutral facial expressions during the photo-taking process by being comfortable.

Avoid Visual Obstructions
Nothing in the picture should be in the way of your face or eyes. Additionally, only glasses with a prescription are permitted, but make sure the frame isn't too big. No flash reflection should be visible in the image. Never take a photo for your visa while wearing sunglasses or eyewear with tinted lenses.

Appearance
Avoid taking pictures with a beard if you don't normally wear one. Alternately, if you're thinking about changing your appearance, like shaving off your hair or growing a beard, do so before the photo is taken. The important thing to remember is that your visa photo needs to reflect your present appearance.
Dress Code
A presentable appearance is required for any visa photo, but it is crucial when requesting a Saudi eVisa. It is still preferable to wear a full-white dress shirt or t-shirt even though the dress won't be overly noticeable in the photo. Photos with headdresses are permitted, but only if they don't completely enclose your face from forehead to chin. Additionally, the headwear shouldn't obscure your face.
Saudi Arabia eVisa Photo Requirements For Children And Infants
Everyone in the family must have a passport when travelling abroad, including newborns, infants, toddlers, and children. In addition, before going to Saudi Arabia, each member must get a visa. For those who want to travel with their families, this restriction applies. We can explain the visa photo for your children if you're unsure.
Rules And Guidelines For Photographing Your Children
When children take photos, you will have to make sure you follow the following guidelines so that your photos don't get rejected:
When photographing a child, he or she must be awake because the government requires that the eyes be visible in the photograph.

Parents usually prefer to photograph their child while he or she is sitting in a car seat. If you intend to do the same, don't forget to cover the back of the seat with a white cloth.

Remember that the white background requirement also applies to the minor's photo.

Put a layer of white fabric underneath the baby if you want to capture a shot of your child from above while he or she is on their back.

The children's visa photos cannot include any of the parents or anyone else.

Ensure your arms are not visible in the photo if you are holding the child in your arms.

You shouldn't even be able to see your hands in the photo. When taking your child's picture, take off any headwear or pacifiers they may use. However, it is acceptable if the headpiece is worn for religious purposes.
Example Of Saudi Arabia Visa Photo Requirements For Children

Example Of Saudi Arabia Visa Photo Requirements For Infants

All Set For You Photo
Now that you understand the Saudi photo requirements better, I hope this blog has helped you in your visa application process. I will list some frequently asked questions below for you to go through if you have any other questions regarding the Kingdom of Saudi Arabia visa application.
Government Sources
We gather our information from government websites, ensuring you get the real deal. Our dedicated team fact-checks every piece of content, so you can trust that what you read here is as solid as a rock.
Frequently Asked Questions
Indian nationals do not need a visa in advance and can get one at the airport when they arrive. The visa will be valid for 30 days after it is issued, either for a single entry or multiple entries that can each receive a 30-day extension.
Author: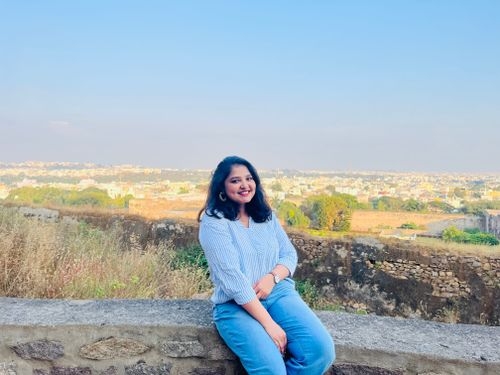 Nikhita Rathod
Verified Author: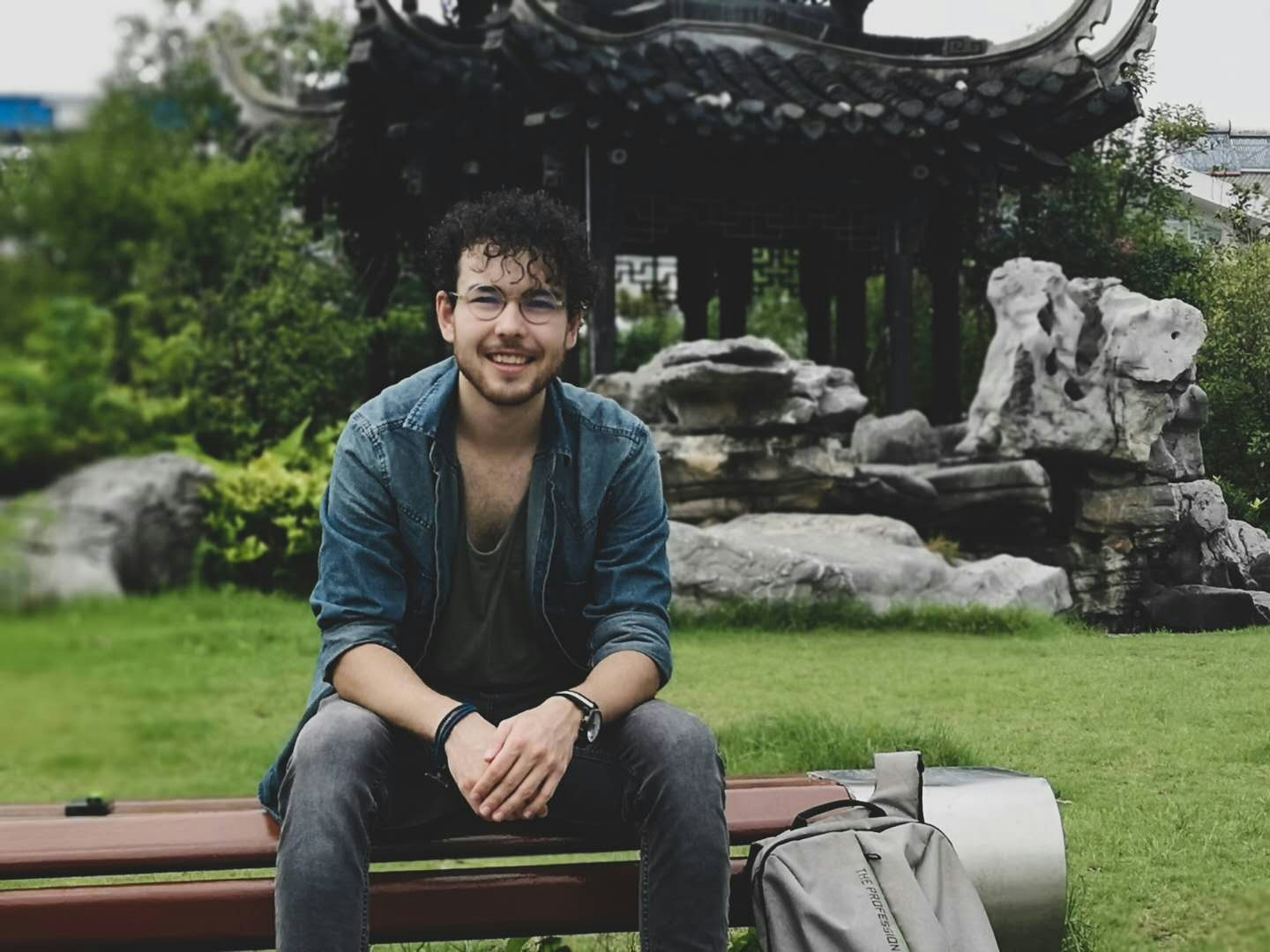 Richard Dettmar