Schengen Visa For Minors: Schengen Visa Application, Requirements, Process and Forms
Last Updated : 04-Sept-2023
Atlys in the news
Sometimes, traveling with my children can get a bit tiring, but it's always worth it. My fondest memories with my young ones include our travels to the Schengen Area. Over the past few years, we have been fortunate enough to visit countries like Spain, Portugal, Greece, Germany, Italy, and France. However, our journey across Europe was far from over. We're currently planning our next trip to the beautiful country of the Netherlands.
During our years of travel, I always get asked how I apply for my family's Schengen Visas so easily. A more common question - How I apply for a Schengen Visa for my kids. According to them, I make it look too easy.
You see, traveling with children is not as easy as most people think. You need to consider things like the travel destination, accommodation, different activities, the travel time, costs, etc. So the last thing you want to stress about is getting a visa for yourself and your children. That's why I decided to write this post!
Today you'll learn how easy it truly is to get a Schengen Visa for your Children! To be honest, I have a secret I use for all our visas, and it's called Atlys. However, before telling you more about that, let me first explain the Schengen Visa for children and its visa requirements.
Let's start:
What Is The Schengen Visa?

What Are The Required Documents For A Schengen Visa Application For Minors?

The Reality Of Applying For A Schengen Visa

How I Easily Apply For My Children's Schengen Visas - My Travel Secret
What Is The Schengen Visa?
Simply put, a Schengen Visa is a travel authorization that allows you to enter one of the Schengen Member States for a maximum of 90 days per 180-day period.
Quick note: Many people I talk to get confused about the different names of a Schengen Visa. So, it's worth mentioning that the Schengen Visa is also known as a visitors visa, short-stay visa, or tourist visa.
With your Schengen Visa, you're allowed to visit any of the 26 Countries in the Schengen Zone, as long as you include all your travel plans when you submit your supporting documents (I'll talk about the required documents a bit later).
The 26 Schengen Countries you can visit with your Schengen Visa include:
Austria, Belgium, Czech Republic, Denmark, Estonia, Finland, France, Germany, Greece, Hungary, Iceland, Italy, Latvia, Liechtenstein, Lithuania, Luxembourg, Malta, Netherlands, Norway, Poland, Portugal, Slovakia, Slovenia, Spain, Sweden, and Switzerland
Also, you may only use your Schengen Visa for non-essential purposes like tourism or short business trips. If you plan a more extended stay, you'll need to apply for a long-term or National Visa (like a temporary residence permit).
Is There A Specific Schengen Visa For Children?
This is where people get confused about the type of visa they need for their children. Many people think they need some sort of special visa for their kids. In fact, I also thought this while planning our first trip to Spain. However, this is not the case. When you plan to visit the Schengen Area, you'll need to apply for a Schengen Visa for yourself and your children.
What Is The Schengen Visa Application Fee For Minors?
You can expect to pay the following visa fees:
Adult - 80€
Children between the age of 6 - 12 - 40€
Children younger than 6 - Free
What Is The Processing Time For A Schengen Visa?
Typically, you can expect to wait around 15 business days for your Schengen Visa. However, sometimes, you may need to wait longer. Out of personal experience, I know that some factors can delay the processing time of your visa. Some factors include:
A sudden demand at the Embassy for a Schengen Visa

New travel laws being implemented within a country
For example, during the world pandemic (COVID-19), borders worldwide were closed to outside visitors. Slowly countries started opening their borders to visitors. This caused a sudden demand for visas. In our case, we applied for Schengen Visas to Portugal. After completing the entire application process, I had to wait around 4 weeks for our Portugal Schengen Visas to be processed.
What Are The Required Documents For A Schengen Visa Application For Minors?
Ok, so now that you know the basics of the Schengen Visa, you'll need to understand the required documents of the visa application. When applying for a Schengen Visa for your children, there is a slight difference in the document requirements. Nonetheless, let's start with the basic document requirements:
A Schengen Visa Application Form
You'll need to submit a completed Schengen Visa Application form. The information you fill in must be accurate and correct. I use my passport as a reference when filling in my personal details. If you have any stepchildren, ensure that the surname you add to their application form is the exact same as the surname on their passport.
A Valid Passport/Travel Document
You must submit 2 photocopies of your valid passport. Your passport must have a validity of at least 3 months beyond your intended date of departure back to your home country. Ensure that it's in good condition and not older than 10 years.
Your passport photos must be in colour and meet the following photo requirements.
Copies Of Your Previous Visas
You'll need to submit copies of your previous visas. Furthermore, you must have at least 2 blank visa pages available for your visa sticker/stamp.
A Flight Itinerary Or Return Flight Ticket
During your Schengen Visa Appointment, you're required to submit proof that you plan to travel back to your home country. Moreover, if you plan to travel to more than 1 Schengen Member State, you'll need to prove when you'll be entering and leaving each country. This can be done by providing copies of your flight itinerary, return flight ticket, or flight reservations. Alternatively, you can use the free Atlys flight itinerary & hotel tools.
Letter Of Invitation (If Applicable)
If you plan to visit a friend or family member, you'll need to attach a letter of invitation to your application form. The letter should include all relevant information like your friends personal details, address, phone number, occupation, and so on.
Authorities will want to see that you have the financial means to support yourself and those coming along with you while you visit the Schengen Territory. Each Schengen country has its own financial requirements. I recommend you contact the Embassy you plan to visit to learn more about the minimum financial requirements. You can prove you have sufficient funds by presenting bank statements, traveler's checks, or payslips.
You'll need to submit some sort of document that proves where you'll be staying while visiting the Schengen Area. This can be done by presenting a rental agreement, hotel reservation, or an Airbnb booking.
Another requirement for the Schengen Visa is having valid travel insurance policy, also known as medical insurance. Your medical insurance must be valid across all the Schengen States, cover all medical expenses (even emergency repatriation), be valid for the duration of your stay, and provide minimum coverage of €30,000.
The documents I mentioned above are the general documents you should submit for your children's Schengen Visa application. However, there are a few other document requirements you need to submit along side the documents mentioned above.
Additional Documents You Should Include For Your Children's Schengen Visa
When you apply for your child's Schengen Visa, you must also include the following documents:
An application form signed by both parents.

Your child's birth certificate.

Family court order – in cases where only one parent has full custody of the child.

Certified copies of ID/passport of both parents.

A notarized parental authorization signed by both parents/legal guardians if your child will be traveling alone.

If you have stepchildren - A letter from the mother or father that permits the children to travel with you.
The Reality Of Applying For A Schengen Visa
Now that you know about the required documents for your children's Schengen Visa let me explain the reality of applying for a Schengen Visa.
In the past, I used to apply for all our children's Schengen Visas in the old traditional way. I had to collect all the required documents by myself, call the Embassy, book appointments for us, and travel to the Embassy to attend our Schengen Visa appointments.
While doing all of that, I still had to be a mother to my children. That meant I still had to cook food, pick them up from school, give them attention, work, and rush around trying to gather the correct documents. To be honest, this used to be a stressful and tiresome process.
I used to waste 100's of hours and 1000's of dollars on the visa application process! Unfortunately, the fact is, we as parents have very little time to worry about things like a Schengen Visa application. But, we still had to because there was no other way. Or was there...
How I Easily Apply For My Children's Schengen Visas - My Travel Secret
After going through the tedious Schengen Visa application process multiple times, I decided that enough was enough. There had to be an easier and quicker way to apply. So I started doing research, trying to find a hack that would simplify the application process.
Well, that's what I finally found! Atlys, an app that simplifies the visa application process, eliminates uncertainty and cuts the time in half.
At first, I was a bit skeptical that an app could do all that. However, I was willing to try anything!
I decided to download the app and give it a go for one of our trips to Europe, specifically Greece. To my surprise, the app did what it promised. This is not an advertisement, so I won't bore you with all the details. However, I would like to point out 2 important things that make Atlys special.
1. Scheduling An Appointment Is Easy
Usually, I would call the Embassy/Consulate to book my appointment. Not a horrible task, but still a task that wastes a lot of time. I had to call, wait for someone to pick up, explain my reason for the call, try and find an appointment (because there were never slots available), etc. You see, human interaction takes time, and unfortunately, I don't have that much time during my day.
With Atlys, scheduling an appointment took literally 3 seconds. All I had to do was select a time slot that suited me. Done!
2. My Documents Are Saved For My Next Application
Each time I applied for a new Schengen Visa, I had to gather all the required documents, fill out my information, and sign the form. With Atlys, my information was saved and could be used when I started a new visa application. I was surprised by how useful this actually was.
Anyway, I'm not here to sell anything. Instead, I'm here to share my secret on how I easily apply for my family's Schengen Visas. And the answer is simple. Atlys.
Author:
Verified Author: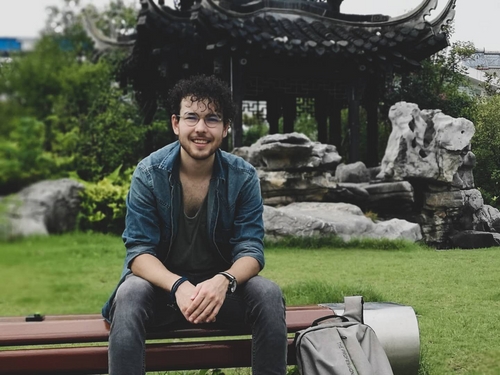 Richard Nathan