SG Arrival Card For Indians: Requirements & Processing Time
Last Updated : 04-Sept-2023
Atlys in the news
30-Second Summary
Indian nationals traveling to Singapore must apply for the Singapore SG Arrival card. The SG arrival card is a mandatory document that Indian travelers must complete before arriving in Singapore.
You can complete the application online.

SG arrival card doesn't not require you to submit your passport offline.

Once your SG card is approved, you will get a digital copy that you can use to enter the country (no visa stamp needed).

The SG arrival card requires a copy of your passport, flight details, and more.
Atlys does not provide this visa.
Important Information
Singapore
— Do Indians Require A Singapore Arrival Card?
Yes. All Indians require a SG arrival card.
— SG Arrival Card Online Fee
This arrival card is free.
— SG Arrival Card Processing Time
The processing time takes about 5 - 7 minutes.
— Application Method
The application method is online.
Are you traveling to Singapore as an Indian citizen? Make sure you're well-prepared for a smooth entry process by familiarizing yourself with the Singapore sg arrival card and electronic health declaration.
In this blog, we will guide you through the application process, highlight the benefits of using the online service, provide a sample of the arrival card, and shed light on the health declaration requirements.
Do Indians Need A Singapore SG Arrival Card?
Yes, Indians need a Singapore SG Arrival Card, also known as the Disembarkation/ Embarkation Form, to enter Singapore. So if you require a Singapore tourist, transit, or work visa etc., you will also need an SG arrival card.
The SG arrival card e-service is not a visa. It is important to note that individuals who do not obtain the Arrival Card may be denied entry into the country.
The Singapore Arrival Card for Indians is a mandatory document that Indian travellers must complete before arriving in Singapore. This card is an essential tool to streamline immigration procedures and enhance security measures.

By accurately filling out the arrival card, you can expedite your entry into the country.

It also works as a Travel Health Declaration.
SG Arrival Card Requirements
To complete the SG arrival card application, you will need to prepare and submit the following documents:
A clear copy of your valid passport, ensuring it has a minimum validity of 6 months. Upload the scanned passport in PNG, JPG, or JPEG format.

Provide information about your accommodation in Singapore, including the name and address of your hotel or host.

Prepare your itinerary and trip details, including flight details and your planned arrival date.

Have a credit or debit card ready for online payment of the service fees.
How To Apply For A SG Arrival Card And Health Declaration?
Step 1: Accessing the Singapore Electronic Arrival Card Application
To begin the process, passengers can access the online SG Arrival Card application on the ICA, which includes the electronic health declaration form.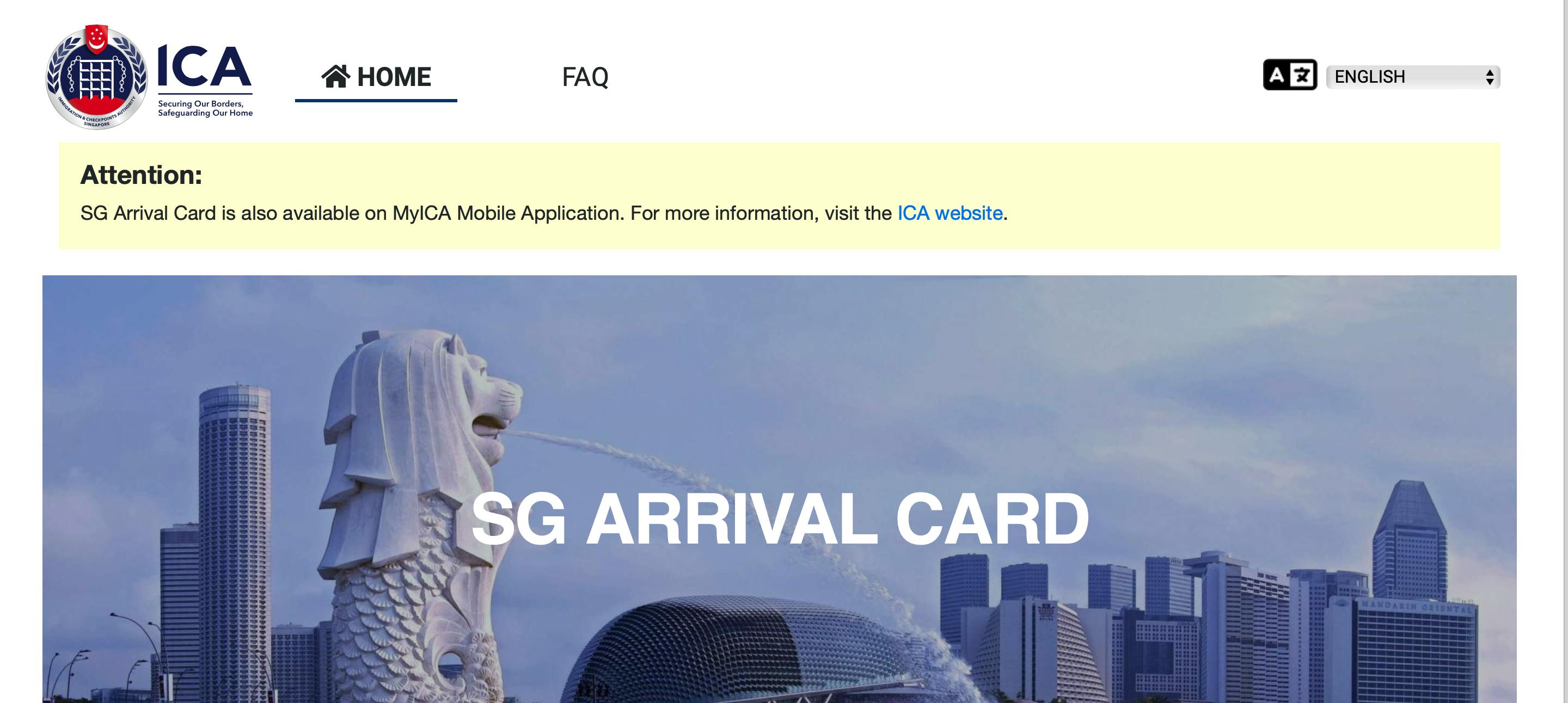 Step 2: Selecting Resident or Foreign Visitor
When you visit the landing page of the SG Arrival Card e-Service, please continue with the submission process by choosing one of the following options:
Singapore citizens, Permanent Residents, and Long-Term Pass Holders
This option includes Singapore citizens, permanent residents, holders of Student's Pass, Dependant's Pass, Long-Term Visit Pass, and various Work Pass holders.
Foreign Visitors
This option is for foreign visitors, including those with In-Principle Approval (IPA) Letters.

You can submit your health declaration based on the category that applies to you.
Step 3: Providing Health Information for Singapore
Applicants must furnish the following details:
Recent travel history, including all countries visited in the past 14 days.

COVID-19-related information.
Step 4: Agreeing to the Singapore Declaration
After reviewing the form, travellers can confirm the accuracy of the provided information and declare their agreement. A confirmation email will be sent once the health declaration has been successfully submitted.
Step 5: Receiving the Approved Singapore Health Declaration
Applicants will be notified via email once their Singapore health declaration has been processed and approved. It is essential to print a copy of the approved declaration, as it needs to be presented to immigration officials upon arrival in Singapore.
All foreign visitors are advised to provide a valid email address during the white card submission process. The e-Pass, containing important information, will be sent to the email address provided after clearing immigration at the checkpoints.

 

To access your e-Pass details, you can use either of the following methods on the SG Arrival Card e-Service platform:

Enter the Disembarkation/Embarkation (D/E) number issued to you after submitting the Singapore Arrival Card.

Alternatively, use the email address declared during the Singapore Arrival Card submission.
Overview Of The SG Arrival Card And Health Declaration
This section discusses everything you want to know about the Singapore electronic arrival card for Indians.
Using the official SG Arrival Card e-Service for submission is completely free of charge.
All Done!
In conclusion, as an Indian traveller, it's important to be well-informed about the Singapore SG Arrival Card. By following the guidelines in this guide, you can confidently navigate the application process and ensure a hassle-free entry Singapore. 
Government Sources 
At Atlys, we're dedicated truth-seekers who ensure every detail is meticulously fact-checked. The blog was written with the help of AI to make it easy to read and understand and all the information on the blog has been gathered from trusted government sources:
Frequently Asked Questions
Yes, the SG Arrival Card is still required for travellers entering Singapore. It remains an essential document that must be completed before arrival to facilitate immigration procedures and ensure a smooth entry into the country.
Author: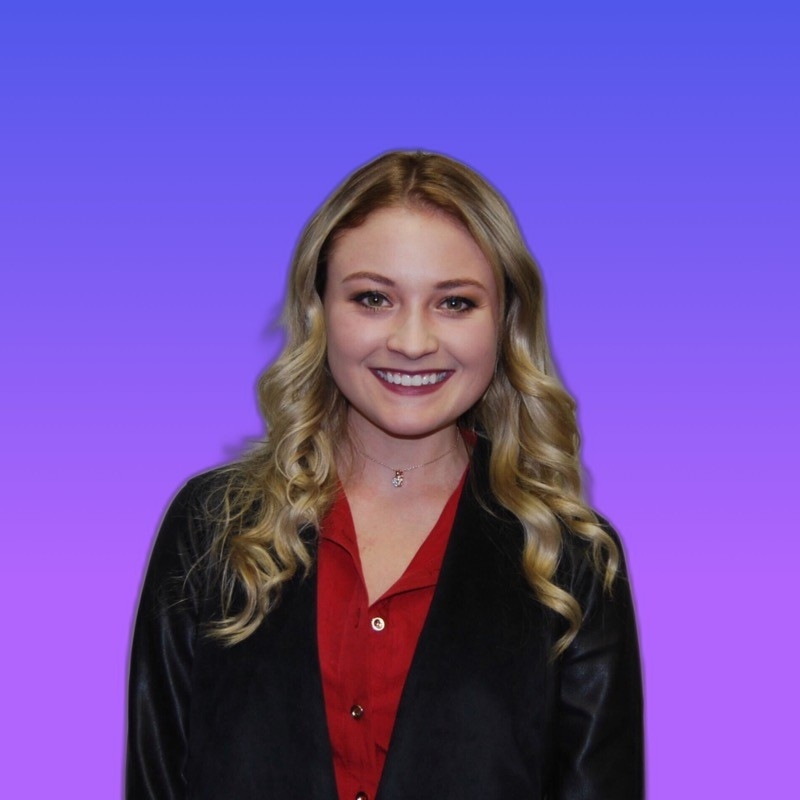 Shannon Reeler
Verified Author: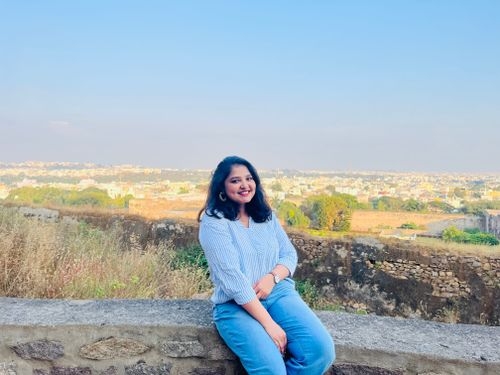 Nikhita Rathod