South Africa eVisa For Indians: Application Guide For 2023
Last Updated : 04-Sept-2023
Atlys in the news
30-Second Summary
Indian citizens wanting to travel to South Africa will need a visa. You can apply for the South Africa e-visa for Indians, allowing you to visit the country for tourism or business purposes.
You can complete the application process online.

There is no need to submit your passport at an embassy.

Once your visa gets approved, you will receive a digital copy. (No passport stamp required)
Note that the e-visa takes longer to be processed due to a backlog in the South African e-visa system, which will only be cleared some time in 2024.
Important Information
South Africa
— Is a Visa Required?
Yes, Indians need a visa to visit South Africa.
Learn More
— Where To Apply?
You can apply online through Atlys or through the government portal.
— Processing Time
The South Africa e-visa can take anywhere from 5 days to 4 weeks to be processed.
Learn More
— South Africa E-Visa Fee
The South Africa e-visa fees for Indians are about ₹2040.
— Validity Period
The South Africa e-visa allows you to stay up to 90 days in the country.
Traveling to South Africa and need to apply for an e visa from India? No stress! This post is all about discussing the most important points of the South Africa e visa for Indians and how you can apply for one.
Do Indians Need A South Africa Visa?
Yes. Indian passport holders need a visa for South Africa. However, only holders of India's diplomatic, official, and service passports can enter South Africa visa-free.
Can Indian Citizens Get An E-Visa For South Africa?
Yes, Indian citizens can now get an e-Visa for South Africa. South Africa's electronic visa was launched for travellers from 14 countries in February 2022.
The e Visa is linked electronically to your passport. You can complete your South Africa visa online application in no time, making it very convenient.
The South African visa for Indians is valid for short stays in the country for tourism and other approved activities. Indians still need to get a South African embassy visa if they wish to stay long-term in the country, for example, to work.
Can Indians Get A South Africa Visa On Arrival?
No, Indian nationals can not get a visa on arrival. You are required to apply for a visa before your travel to South Africa.
Luckily, you can apply for your South Africa e-visa on Atlys, which is another convenient way of getting a South African visa.
Applying For Your South Africa Visa Through Atlys
Applying for a South African visa can sometimes be challenging. At Atlys, we have simplified the application process, allowing you to complete your application within a few minutes. Next, we will look at what you will require, how to complete the application, and how to check your visa status.
To help you even more, Atlys works with government partners that allow Indians to submit the minimum required documents when applying for a visa.

These are the documents you will require for the South African e-visa:

Passport: You will need to upload a valid passport.

Photo: You must also upload a digital photo that meets the requirements.
Visa Requirements For A South Africa E Visa For Indians?
Before you start your application process, there are requirements that you have to meet. This section discusses the basic requirements for your South Africa E Visa for Indians.
Before starting your South African e-visa application process, you must meet the e-visa requirement.

You will need the following if you start your South Africa e-Visa for Indian citizens:

A valid passport: At least one blank page in your passport. If you have an old passport, you should include it as well. The passport must show the date of birth.

Sufficient funds: Such as bank statements to show that you can pay for your living expenses while in South Africa.

Proof of accommodation: Such as hotel booking or an Airbnb booking.

Flight ticket: A return or onward ticket if you are travelling by air.

Passport photo: Two recent coloured passport photographs.

A yellow fever vaccination certificate: If you'll pass through the yellow fever belt of Africa or South America.
How To Apply For A South Africa E Visa?
The online application process for the e-visa for South Africa from India is straightforward. Following this step-by-step guide will make you apply for your visa hassle-free!
Let's start by creating your profile. In this step, you need some information to create a profile. All information has to be entered as it appears on the passport:

Confirmation that the passport has at least TWO (2) unused pages.

After completing everything, select the "Create Profile" button. You'll then receive an email to confirm your account. Please note that when I tried to go through the application process, the verification email did not work. It kept loading for hours, and in the end, I couldn't complete the application.

The passport number and email address can't be updated after submission. So please make sure it is correct before submitting your visa application.

Small details like this can cause multiple e-visa problems when you try and apply for your South Africa e-visa from India.
Overview Of The South Africa E Visa For Indians
This section is all about talking about important information (besides the documents and application process). Here, you'll find all the information you need to know before applying for your visa.
Let's jump in:
The South African e-visa fee is ₹ 2040 with logistic fees. The visa fees are non-refundable and non-transferable. The visa fee in Indian Rupees is as per the current exchange rate. So, it can change without notice.

When you apply for your visa on Atlys, there are no additional charges later. The fees you see are the fees you'll pay.
Tips For Applying For South Africa e-Visa For Indians?
Here are some tips to keep in mind when applying for your South Africa e-visa for Indians:
South Africa has a huge backlog of visa applications, so be sure to apply for your visa at least 4 weeks before your travels.

When uploading documents, ensure that they do not exceed 5MB.

If you struggle with payment issues, try using a different card.

If you have any documents translated into English, ensure that they are official.

If you struggle to login into the South Africa e-visa portal, try using a different device.
If you have any other issues when applying for your South Africa e-visa, be sure to check out our blog on South Africa e-visa issues and solutions.
Then, you're ready for your travels to South Africa!
All Done!
Now you have all the information about the South Africa e-visa from India! With this knowledge, you can complete the South Africa visa online application in no time. Ensure to apply for your visa in advance, allowing enough time for your visa to be processed.
Trusted Sources:
This blog was created with the assistance of AI. However, the information was all fact-checked and verified using trusted and reliable government sources, such as:
Frequently Asked Questions
No. Indians can't get a visa on arrival in South Africa. This is because visas are not issued at South African ports of entry. However, airlines allow Indian passengers to board a flight, provided they hold a visa.
Author: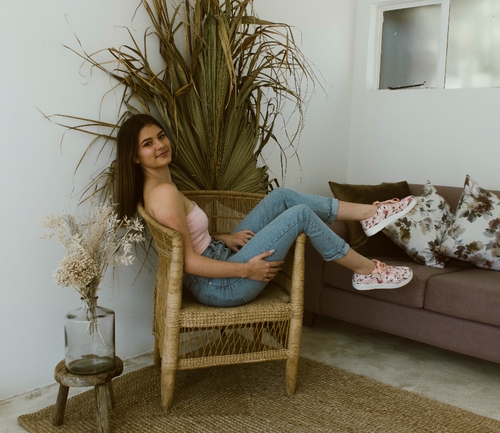 Laliq Schuman
Verified Author: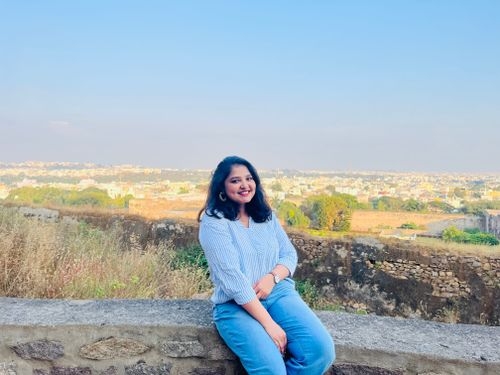 Nikhita Rathod