South Africa Student Visa For Indians: The Ultimate Guide
Last Updated : 04-Sept-2023
Atlys in the news
30-Second Summary
Indian nationals planning to study in South Africa must apply for a South Africa student visa.
This visa requires you to apply at a visa application centre.

You must submit your passport in person at the visa application centre.

Once your visa gets approved, you can collect it at the application centre along with your passport.

Applying for your study visa 6 months before you travel is advised.
*Atlys does not provide this visa.
Important Information
South Africa
— Is a Visa Required?
Yes, Indians need a student visa to study in South Africa.
— Where Can I Apply?
You can apply for a student visa at an application centre.
— Processing Time
The student visa takes about 3 months to be processed.
— Student Visa Fee
 The Student visa fee is about ₹2210.
— Validity Period
The validity period depends on the length of your studies.
Welcome to the ultimate guide to obtaining a South Africa student visa for Indian nationals. If you're ready to start your educational journey to South Africa, this blog is for you. This guide will walk you through the South Africa student visa requirements, the application process, and essential information.
Do Indians Need a South Africa Student Visa?
Yes, Indian nationals who want to study in this beautiful country must apply for a South Africa student visa from India.
South Africa offers these 2 types of student visas:
Short-term study visa: Indian nationals can use this visa to complete courses in South Africa or perform short studies. This visa is similar to a tourist visa because it permits you to stay in the country for up to 90 days, and the processing time is quicker than the long-term visa.

Long-term study visa: This visa allows Indians to study in South Africa long-term. This visa allows you to stay in South Africa for the time of your studies but can not exceed 8 years at a primary school or 6 years at a high school.
Indians can use this visa to stay and study in the beautiful country of South Africa at a higher educational institute or a school.

If you're going to a school, like a primary or high school, you can even use this visa to stay for a long time – up to 8 years for primary school and 6 years for high school.

Study visas are only given when you get accepted at a specific school or institute. The government website offers a list of institutes approved for foreign learners to study.
South Africa Student Visa Requirements
When applying for your study visa, providing the correct documents is important since it will help ease your visa processing.
Here are the required documents for the South Africa study visa for indians:
Passport: You must have a passport that is still valid for at least 30 days after the day you plan to leave South Africa.

Application form: You must download the BI-1738 application form. Once it gets downloaded, print it and complete it fully.

Photo: 1 x passport-sized photo will be required when applying for your visa. This photo must meet the correct requirements.

Proof of finance: You must show proof of sufficient funds to cover your daily expenses. It can be shown as bank statements, cash, or traveller's cheques.

Cash deposit: Provide a cash deposit that is enough to cover a return ticket.

Proof of stay: You must provide proof of where you will stay for the time you are in South Africa.

Medical form: You must use the Bl-811 form to get a medical check from a registered medical practitioner.

Medical insurance: Proof of medical coverage is required when applying for a study visa. The medical cover needs to be renewed annually at a medical schema registered with in terms of the Medical Schema Act.

Radiology report: You must undergo a radiology check from a registered radiologist while using the Bl-806 form.

Invitation letter: An official letter from the educational institute where you will study is required. The letter needs to state confirmation of acceptance and the course duration.

Police clearance: If you are 18 years or older, a police clearance is required from every country you have stayed in for over 12 months.
Applying For The South Africa Student Visa
Now that you know what documents are required, let's look at the application steps for the South Africa student visa from India:
Before applying for a study visa, you must get accepted into a school, further education institute, or a higher educational institute.
Once you have been accepted, you can apply for your visa.
Overview of South Africa Student Visa
This section will provide you with all the important information regarding the South Africa student visa from India.
The processing of the South Africa study visa takes around 90 days. However, it can take longer, depending on the individual application.

Factors that can affect this processing time include incorrect documents and the number of applications submitted.

The South Africa student visa fee is approximately ₹2210.

The fees will vary based on where you apply for your visa and can change with the currency exchange rate.
We Have Reached The End
Thanks for joining me in this blog; now you know that Indian students can get a South Africa study visa to go and study in the amazing land of South Africa.
By following the guidelines in this blog, you can have a smooth application process, and soon, you'll be enjoying the vibrant academic and cultural atmosphere of South Africa.
Enjoy!
Government Websites
Atlys has a way of providing you with all the important details you require in one easy read. And the best is all these details are verified and accurate from trusted government sources, such as:
Frequently Asked Questions
No, Indian nationals require a visa to visit South Africa. You will require a student visa if you intend to study in the country.
Author: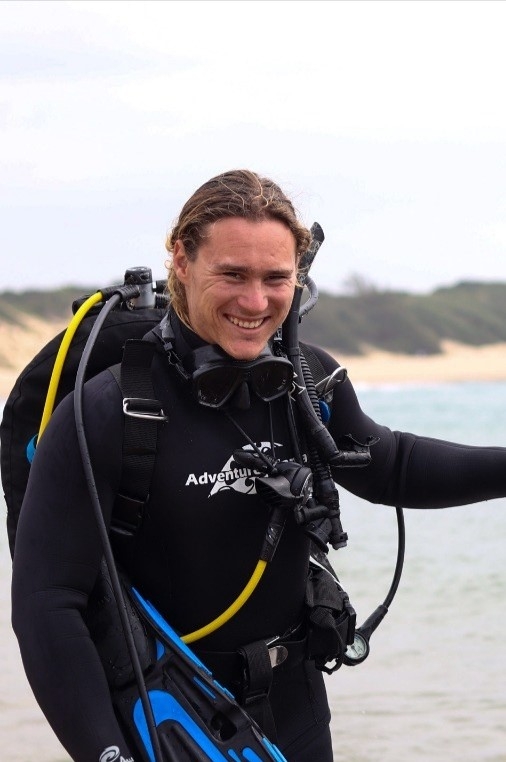 Gustav Mummbrauer
Verified Author: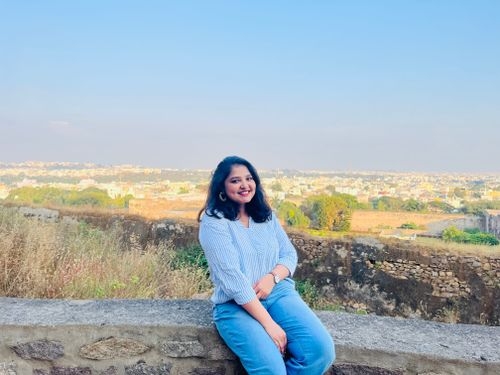 Nikhita Rathod