How To Book A Spain Visa Appointment Through AtlysHome?
Last Updated : 04-Sept-2023
Atlys in the news
Booking a Spain visa appointment is important and mandatory to submit your application and get your Schengen visa from India. However, the process can be frustrating, especially for first-time travelers. Some of the pain points include:
The availability of slots,

The complexity of the visa application process,

And the uncertainty of getting an appointment.
In this guide, I'll walk you through booking an appointment, preparing for the interview, and what to expect during and after the appointment.
First, let's look at some common questions you may have:
Is a Spain visa open for Indians? Yes, it is.
Do I need an appointment for a Spain visa? Yes, you do.
How do I book an appointment for a Spain visa? Through AtlysHome or other visa application centers.
How To Book A Spain Visa Appointment Through AtlysHome?
One way to simplify the visa appointment process is by using AtlysHome. AtlysHome is a visa processing platform that helps you book your Spain visa appointment.
AtlysHome offers a VAYD service, which stands for Visa At Your Doorstep. With this service, AtlysHome representatives will come to your home or office and submit it on your behalf. 
There are also certain "checkpoints" for AtlysHome. For example, a coffee shop or restaurant, which means you can pick up your lunch and attend your visa appointment. 
This service is available in select cities in India (Delhi, Mumbai, and Gurgaon) and is only available for visas from Spain, Switzerland, and France.
What Are Some Other Methods For Booking a Spain Visa Appointment?
Apart from AtlysHome, there are other methods of booking a Spain visa appointment. The most common methods are through a visa application center like BLS and VFS.
These are third-party visa processing companies authorized by the Spanish embassy to handle visa applications. They also provide a visa at your doorstep-option.
How To Book A Spain Visa Appointment Through Atlys?
The fastest way to get a Schengen visa is through Atlys. Now that you know how AtlysHome works, let's take a look at how it works. Here's a step-by-step guide on how to schedule your visa appointment through AtlysHome.
Step 1: Download The Atlys App
First, you must download the Atlys app and create an account. If you already have an account, you can just log in.
Step 2: Choose the country you want to visit
Next, you need to choose the country you want to visit and select the travel dates. This will then take you through every step of the application process. Select next until you can start the application.
Step 3: Complete The Application Form
Complete the online application form truthfully. You'll need to provide information like your name, passport number, passport expiry date, travel details, etc.
Step 4: Book Your Spain Visa Appointment
Next, you have the chance to book your visa appointment through the app. You'll be able to see the available slots.
That's it! Now you have your scheduled appointment. On the time and date of your appointment, you can go to the preferred location where you'll meet up with AtlysHome staff.
The staff will perform quality checks on your visa application to ensure it is complete and accurate. You'll also have to provide biometric information like your fingerprints.
Tips For Securing A Spain Visa Appointment
Here are some tips to keep in mind when you want to book your visa appointment for Spain:
Apply early: Visa appointment slots fill up quickly, especially the Schengen visa appointments. So, it's advisable to apply for a visa well in advance of your planned trip.

Check the Embassy's Jurisdiction: You should apply for a visa at the Spanish Embassy or Consulate in your country of residence or the nearest embassy or consulate to your location.

Use a reliable visa appointment booking service: There are many third-party visa appointment booking services available, but not all of them are reliable. Instead, choose a reliable service like AtlysHome.

Be flexible with your travel dates: If you have some flexibility with your travel dates, try to book your appointment during less busy times of the year. This will increase your chances of getting an appointment.

Prepare all required documents in advance: Make sure you have all the required documents for your visa application prepared in advance. This will save you time and stress when it comes time to book your appointment.

Check for cancellations: Keep checking the appointment booking system regularly for any cancellations. People cancel their appointments for various reasons, so there's always a chance of snagging an earlier appointment.

Be persistent: If you can't find an appointment on your first try, don't give up. Instead, keep trying the booking system and consider contacting the embassy or consulate directly for assistance. Again, persistence is key when it comes to securing a Spain visa appointment.
How To Prepare For Your Spain Visa Appointment?
Once you have booked your appointment, it's time to prepare for the interview. So, let's look at some key points you need to know about when preparing for your appointment.
What Is The Visa Application Process Timeline?
After you have submitted your visa application, you can expect to receive a decision within 15 days. However, this may vary depending on the Embassy you used to apply.
Some Tips For Preparing For Your Schengen Visa Interview
Preparing for an interview can be stressful, especially when you don't know what to expect. Here are some tips to keep in mind when preparing for your Spain visa appointment:
Bring all required documents: Ensure you have all the necessary documents with you.

Review your visa application: Before your interview, review your visa application and make sure all the information you provide is accurate and up-to-date.

Be on time: Arrive early for your appointment to allow for any unexpected delays. Also, after struggling to get this appointment, you don't want to miss it.

Be honest and direct: Answer all questions truthfully and directly. Don't provide unnecessary information or ramble on.

Be prepared to explain your itinerary: Be ready to provide a detailed itinerary of your trip, including your travel dates, destinations, and accommodations.
How To Pay A Spain Visa Fee?
If you use AtlysHome, you'll be able to pay the visa fee online. The online payment process is secure and encrypted. However, if you apply through an Embassy, you have to pay the visa fee in person at the Embassy. 
What Should I Bring To The Visa Appointment?
You should bring the following with you:
All the required documents
You need to make sure that you have all these documents. If you forget one of the documents, your visa can be rejected, or it will prolong the visa processing time.
What To Expect During Your Visa Appointment
At the embassy or consulate, you will be asked to present your documents, and you may be asked some questions about your trip to Spain. 
To ensure a good impression during the visa interview, keep these tips in mind:
Answer truthfully: Answer all questions truthfully and to the best of your knowledge. 

Be concise: Provide only the necessary information and avoid giving extra details.

Be confident: Maintain eye contact and speak clearly and confidently.
An Overview Of The Visa Decision-Making Process
After the interview, the embassy or consulate will review your application and make a decision. You will be notified of the decision either through email or by collecting your passport from the embassy or consulate.
If you apply through AtlysHome, you'll receive your passport by courier, which saves you the extra trip!
What To Do If Your Visa Application Is Denied
If your visa application is denied, you will receive a written explanation of the reasons for rejection. You may be able to appeal the decision or reapply for a visa.
Questions About AtlysHome
I've mentioned AtlysHome a few times in this post. However, you might have some additional questions about this specific service. Here are some of the most common questions and their answers:
Can I Use This Service To Apply For A Visa To Any Country?
No. At the moment, you can only use this service for visas to Spain, France, and Switzerland.
How Long Does It Take To Get A Visa When Using This Service?
It takes about 5-7 days. However, depending on the specific Embassy, it can take up to 14 days.
How Will I Receive My Visa?
Your passport will be couriered to you.
That's It!
In conclusion, booking a Spain visa appointment is an essential step in the visa application process to get a visa interview.
By following the tips and guidelines outlined in this guide, you can ensure that your visa appointment runs smoothly and increase your chances of getting approved.
The information in this post is from reliable sources like the Spain consular service website.
This post was written and fact-checked with AI assistance.
Frequently Asked Questions
Generally, you will need to provide the following:

Schengen visa application form: Each applicant must complete and sign an official application form, filling in each section. If the applicant is a minor, one of their parents must sign the application.

A passport photo: A recent, passport-size, color photograph taken against a light background, facing forward.

Valid passport: Original and a photocopy of the passport page or pages containing biometric data. The passport must be valid for at least 6 months beyond the planned departure date from the Schengen territory.

Travel medical insurance: The insurance must cover the costs of repatriation for medical reasons or death, as well as for urgent healthcare and emergency hospital treatment for the entire stay and throughout the Schengen area.

Proof of accommodation: This can be private accommodation, a rental agreement, hotel reservations, etc.

Proof of funds: This includes a cover letter and a bank statement of the last 3 months, stamped and signed by your bank manager, and a copy of the Income Tax Department Return + ITR V acknowledgment of the previous financial year.

A return flight ticket or flight itinerary.

A cover letter explaining the purpose of your trip, what you plan to do, and when you'll return home.
Author: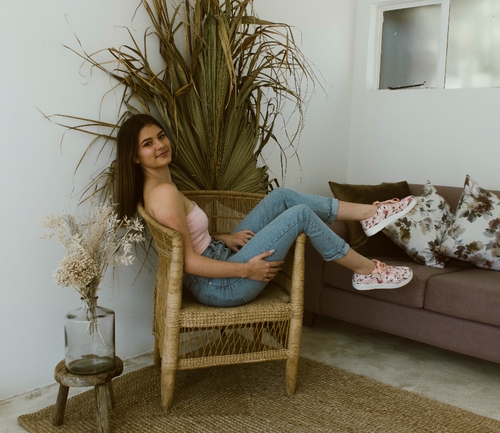 Laliq Schuman
Verified Author: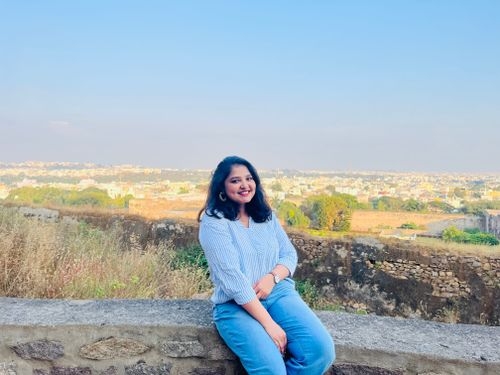 Nikhita Rathod
Related Articles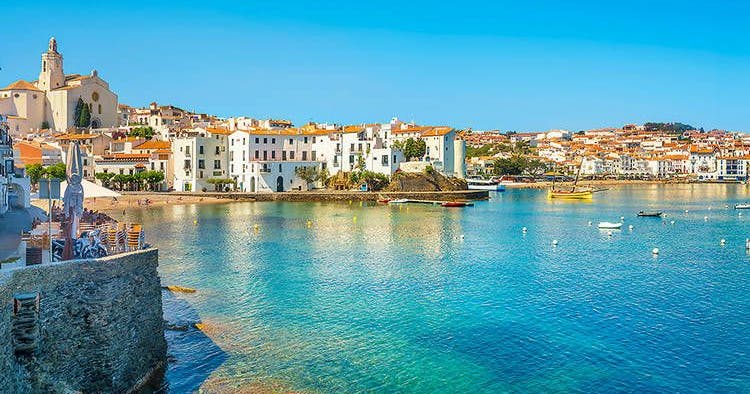 This post covers everything you need to know about the Spain visa processing time in India. It covers the processing times for the main visas.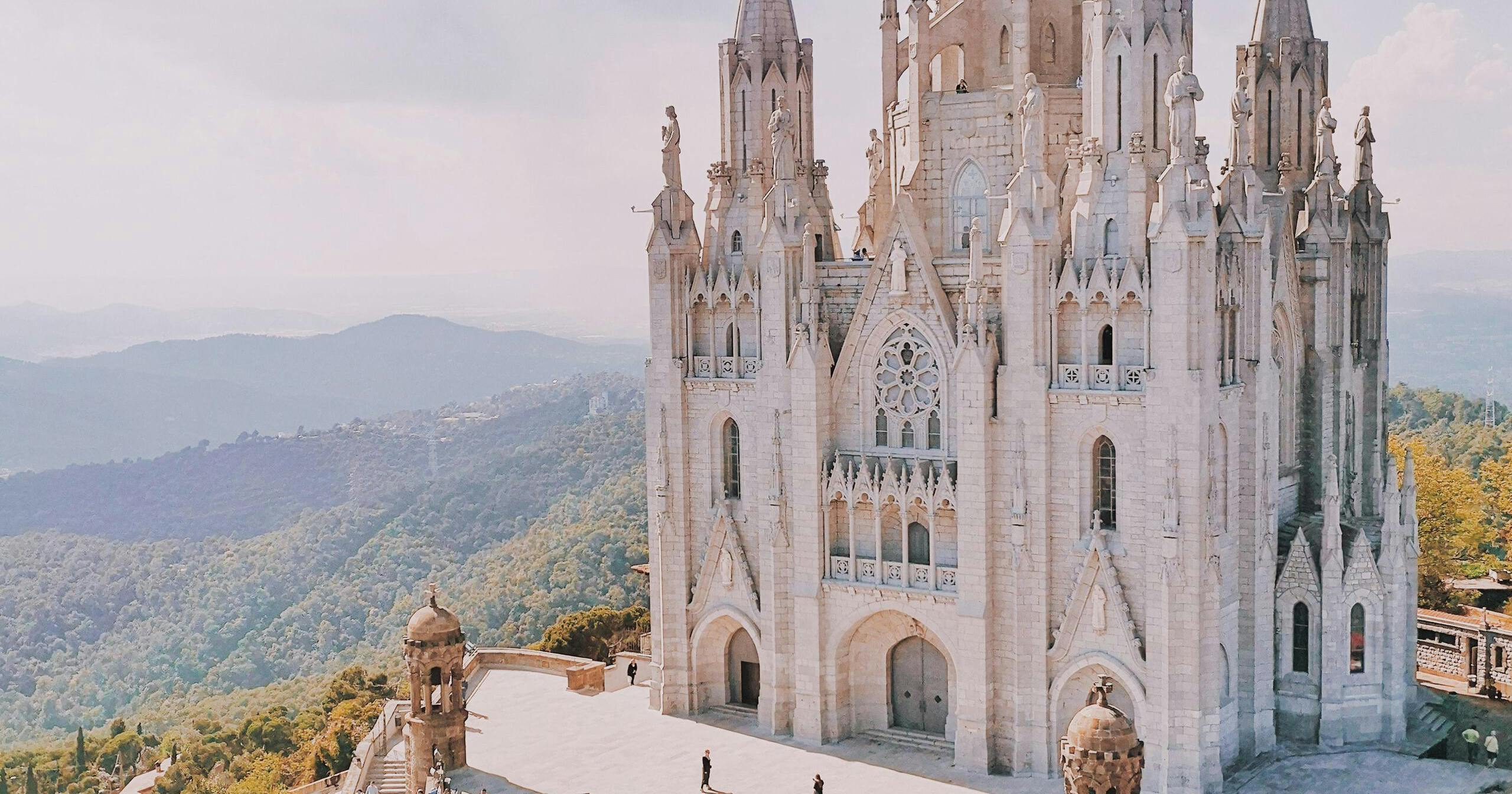 Indians need a visa to travel to Spain. Follow our step-by-step Spain visa for Indians guide to get your visa approved. Don't let complicated visas stand in your way!