How To Get Your Student Visa For Israel From India
Last Updated : 04-Sept-2023
Atlys in the news
30-Second Summary
Indian nationals must apply for a student visa for Israel to study in Israel. You can apply for this visa when you receive acceptance from a recognised Israeli educational institution.
You can find complete the application form online and download it.

You must apply for your visa in person at an Israeli visa application centre..

Once your visa is approved, you will get the student visa affixed to your passport. 

You can apply for a visa extension if you must stay longer than your visa permits.*Atlys does not provide this visa.
Important Information
Israel
— Is A Visa Required for Indians?
Yes, it is. If you wish to study in Israel, you must apply for a student visa.
— Student Visa Fees
The student visa cost is between ₹1230 and ₹ 5530.
— Israel Student Visa Processing Time
The Israel student visa processing time is 3 weeks.
— Length of Stay
You can stay in Israel for up to 1 year.
— Student Visa For Israel Validity
The validity of this visa is 1 year.
This comprehensive guide will steer you through the intricacies of the student visa for Israel application process, enabling you to confidently embark on your educational adventure.
What Is The Student Visa For Israel?
The Israel student visa opens the door for Indian students to study in a diverse and exciting place. This visa lets students go to study and live in Israel. With the student visa, students can learn new things, make their minds bigger, and be part of the global school community. It's a chance to enjoy Israel's culture while learning and growing as a person.
Can Indian nationals apply for an Israel student visa?
Yes, Indian nationals can apply for a student visa for Israel if they have been accepted into a recognised educational institution in Israel.
What Are The Required Documents For A Student Visa For Israel?
You need specific travel documents when applying for your student visa. The required documents fall under the Israeli visa requirements. The Israeli visa requirements are as follows:
Completed application form: You need to provide a completed visa application form. You can find the application form online.

Passport photo: You need to provide 2 recent passport-sized photos. The photos must not be older than 6 months, and you must glue them on your application form.

A valid passport: Your passport must be valid for at least 6 months from your intended travel date and must have 2 blank pages.

Covering Letter: You must provide a cover letter with your name and other necessary details. 

Acceptance letter: You must provide an acceptance letter from the Israeli University or Institute you selected. 

Student information: You must mention the type of study (M.A., Post-doctoral, Summer school exchange program, etc.). You must also mention the study duration and if the University pays the scholarship.

Proof of accommodation: You must provide proof of accommodation, like a dorm room or whether you're staying with friends. 

Educational documents: You must provide all your educational documents and a copy of your resume. 

Proof of sufficient funds:  Provide proof of sufficient funds to finance your studies and living in Israel. You can provide bank statements for the last 4 months.

Medical insurance: Your medical insurance must have COVID coverage. 

Travel ticket booking: You must provide proof of a travel ticket booking (NOT CONFIRMED TICKET).

Passport photocopy: Photocopy of Aadhaar card and Current valid Passport (1st and Last Page)
You can find the student visa for Israel application form on the VAC Israel website. However, make sure you choose the correct one.

There are three places where you can apply for your Israel student visa for Indians:

Delhi, Bengaluru, and Mumbai.

Each of these places has a different application form. Make sure you click on the circle to the left of the place you want to apply and then click on "Application Form."
How To Apply For An Israel Student Visa For Indians?
The application process is fairly straightforward. Here's a simple step-by-step guide.
Gather all the required documents mentioned earlier in this post. This includes your acceptance letter, passport, etc. 

This will make sure that you have everything ready for your visa application.
Overview Of The Student Visa For Israel
The A2 student visa for Israel costs between ₹ 1230 and ₹ 5530. Please note that this fee is non-refundable.

Also, note that the visa fees and service charges will change as per the ₹ exchange rate. The Embassy or Consulate of Israel will decide the rates. The same is subject to change without notice.

The Israel student visa processing time is 3 weeks. Please note that the processing time only includes business days and excludes the day of submission.
Things To Remember When You Have Your Visa
When you get your visa, there are a few things you need to keep in mind:
Before you travel:
Make a note of your visa expiry date and the number of times you can enter and exit the country. You must not stay in the country beyond this period.

Ensure you carry a copy of your passport and other travel documents while in the country.
At the Border:
Get your documents checked and your passport verified.

Check your visa copy for other guidelines and rules you must follow.
When you enter Israel:
Make sure that you don't work while on the student visa. However, you can do volunteer work.

Make sure you extend your visa before your current one expires.

If you have a change of plans and need to stay longer, you can apply for an extension or a different kind of visa at least one month before your existing visa expires.
That's It!
Embarking on an educational voyage to Israel through the student visa route holds immense promise for Indian students. 
Armed with this guide, Indian students can confidently set forth on their educational pursuits, paving the way for a remarkable learning adventure in the captivating land of Israel.
Government sources:
Getting valuable and reliable visa information isn't easy. This is why we only use credible government sources to find information for our blog posts. This blog post information comes from the following sources:
Frequently Asked Questions
Author: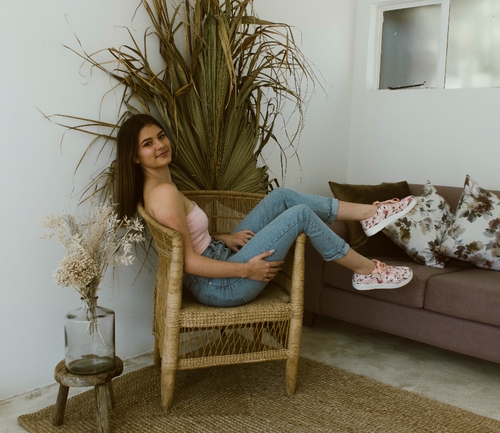 Laliq Schuman
Verified Author: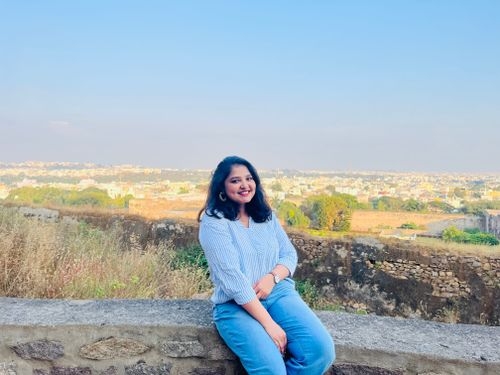 Nikhita Rathod