How To Book An Appointment For Switzerland Visa?
Last Updated : 20-Oct-2023
Atlys in the news
30-Second Summary
Indian nationals must attend a Switzerland visa appointment.
Waiting times for Switzerland visa appointment booking is up to 1 year. 

Appointments can be scheduled online but must be attended in person.

All required documents should be submitted during the appointment. 
Expedited appointments are available through AtlysBlack, ensuring a visa appointment within 15 calendar days.
Important Information
Switzerland
— Do Indians Require A Visa Appointment For Switzerland?
Yes, Indians are required to attend a visa appointment for their Swiss visa application.
— How Long Is The Switzerland Visa Appointment India?
The appointment takes 15 - 30 minutes.
— Fastest Way To Get A Switzerland Tourist Visa Appointment?
With AtlysBlack, you can get a visa appointment in 15 calendar days.
Do Indians Require A Switzerland Visa Appointment?
Yes, Indians planning to visit Switzerland do require a Switzerland visa appointment as part of the visa application process. 
A visa appointment is crucial for obtaining a visa to Switzerland, whether for tourism, business, study, or other purposes.
Why Do You Need The Appointment?
The appointment for a Switzerland visa in India is important for getting your visa. Here's what happens during the appointment:
1

You give them your documents so they can check them.

2

They take your biometric data, like fingerprints.

3

They ask simple questions to ensure you're visiting for the right reasons.
How to Get a Faster Switzerland Schengen Visa Appointment?
Sometimes, it can take a long time to get a visa appointment for Switzerland, up to a year! 
But there's a way to speed things up with AtlysBlack, a special service for Indian citizens who want a fast-track appointment for a Switzerland Schengen visa.
Here's how you can get started:
1

Fill in your information using the Atlys app.

2

Our visa experts will get in touch with you promptly.

3

We'll examine your travel plans, where you live, your job history, and your passport photo.

4

Atlys will find and book the best Switzerland visa appointment India just for you.

5

We'll give you a checklist to prepare for your appointment.

6

Attend your visa appointment as scheduled.

7

After that, we'll wait to hear if your visa is approved.
For a fee of ₹10,000, AtlysBlack ensures you get a Switzerland visa appointment within 15 calendar days. It's a guarantee, or you'll get your money back.
Booking a Switzerland Visa Appointment from India Through Government Channels
Now, let's get down to business – booking your appointment through the dedicated visa application centre. Here's a step-by-step guide to booking your appointment online:
1

Visit the Official Swiss Visa Application Center Website: Visit the official visa application centre. This user-friendly portal will be your go-to destination for the visa appointment process.

2

Create an Account: Register or log in to your account. 

3

Select 'Schedule an Appointment': Select the 'Schedule an Appointment' option once logged in. This will guide you through the available dates and times for your visa appointment.

4

Choose Your Preferred Location: Depending on your city of residence, select the nearest Visa Application Center and choose a date and time that suits you.

5

Confirm Your Appointment: Review your appointment details and confirm your Switzerland visa appointment booking. You'll receive a confirmation email with all the necessary information.
Take note: You might struggle to get a visa appointment, so you might need to check a few times; that's why we recommend AtlysBlack.
Important Documents and Requirements
Booking your appointment is just the first step. To ensure a smooth visa application process, you must prepare essential documents, including your passport, visa application form, proof of travel itinerary, financial documents, and health insurance. 
Overview Of The Switzerland Schengen Visa Appointment
What Happens At The Switzerland Tourist Visa Appointment?
1

Document Submission: You must submit your required documents. Make sure you have all the necessary paperwork in order.

2

Biometric Data Collection: Biometric data will be collected during your appointment, usually through fingerprints. This is a standard security measure.

3

Interview: A brief interview will be conducted to confirm the purpose of your visit. The interviewer may ask questions about your travel plans, financial stability, and the places you intend to visit in Switzerland.

4

Review and Verification: The visa officer will review your documents, verify your information, and assess your eligibility for a Switzerland tourist visa.

5

Appointment Conclusion: After all the necessary procedures, your appointment will conclude. You'll receive a receipt as proof of your submission and payment.

6

Visa Processing: Your application will then go through the visa processing stage. The authorities will review your application, conduct background checks, and decide on your visa.
Remember to arrive at your Switzerland tourist visa appointment well-prepared with all required documents, be honest during the interview, and follow the instructions of the visa officer.
What Are The Switzerland Schengen Visa Appointments?
You can expect to wait anywhere from 8 weeks to a year for an appointment.
Sometimes, during busy times, you might have to wait for several months or even a year.
Visa Interview Preparation
The visa interview is a crucial part of the process, and preparation is key. 
Dress appropriately, arrive on time, and be ready to answer common interview questions about your travel plans, financial stability, and the purpose of the visit. 
Carry all the necessary supporting documents, and stay confident throughout the interview.
How Long Does The Switzerland Visa Appointment India Take?
On average, a Switzerland visa appointment typically takes around 15 to 30 minutes per applicant. 
This time includes document submission, biometric data collection (such as fingerprints), a brief interview to confirm the purpose of the visit and payment of the visa fee. 
It's essential to arrive on time and be prepared with all required documents to ensure a smooth and efficient appointment process.
What Is The Switzerland Visa Appointment India Fee?
The appointment does not carry a fee. However, you must pay the visa application fee before you attend your appointment. 
What Should I Wear For My Switzerland Tourist Visa Appointment?
When attending your Switzerland visa appointment in India, opt for:
2

Neat and clean clothing.

3

Modest outfits covering shoulders and knees.

4

Comfortable, closed-toe shoes.

5

Avoid strong fragrances.

6

Remove hats or headgear indoors.
What Are Some Common Questions Asked At The Appointment For Switzerland Visa?
During a Switzerland visa appointment, the consular officer may ask several common questions to assess your eligibility and the purpose of your visit. These questions often include:
Travel Plans: Where and when do you plan to travel in Switzerland?

Accommodation: Where will you be staying during your visit?

Financial Means: How do you intend to fund your trip? Can you provide proof of sufficient funds?

Employment: What is your current occupation, and do you have job stability in your home country?

Previous Travel: Have you visited Switzerland or any other Schengen countries before?
Post Visa Appointment
After your Switzerland visa interview, your application will enter the processing phase. The processing time for a Schengen visa typically ranges from 15 to 60 calendar days. 
The duration may vary based on the type of visa you applied for and the time of the year.
Once your passport and visa, if approved, are ready for collection, you will receive a notification. In the event of visa denial, you will be provided with details about the reasons for rejection and the procedure for filing an appeal.
Common Challenges and How to Overcome Them
When you try to book a Switzerland visa appointment through government channels, you may face some challenges:
Document Issues: You might forget to include important documents or make mistakes in your application, which can cause delays or denials.

Online Booking Difficulty: Navigating the online booking system or understanding appointment slots can be tricky.

Misunderstanding Requirements: You might not fully understand the specific visa requirements or the different types of visas available.

Overlooking Small Details: Sometimes, small details can make a big difference in getting your visa approved.

Interview Preparation: You might not know what Schengen visa questions to expect during the interview or how to prepare.
Enhancing Your Switzerland Visa Approval Odds
Boost your chances of securing a Switzerland visa with these tips:
1

Document Perfection: Ensure your documents are accurate, up-to-date, and genuine.

2

Clear Intentions: State your visit's purpose transparently and back it with solid evidence.

3

Financial Stability: Show you can cover your expenses during your stay.
Remember:
Early Scheduling: Book your appointment well, especially during busy seasons.

Prepare Thoroughly: Have all required documents ready on the appointment day.

Be On Time: Punctuality is vital to avoid delays or rescheduling.
Follow these steps for a smoother to obtain your Schengen visa quickly and a higher likelihood of approval.
All Done!
Booking your Switzerland visa appointment from India may seem daunting. Still, with the right guidance and preparation, it becomes a manageable step on your journey to this stunning European destination. 
Remember to plan, gather your documents, and persist in pursuing Swiss dreams.
Government Sources
At Atlys, we meticulously check all information for correctness. Our data is sourced directly from reliable government channels, ensuring its genuineness. We employ AI to ensure this article is clear and easy to understand.
Frequently Asked Questions
To obtain a visa fast, you can apply through AtlysBlack. AtlysBlack offers expedited visa appointment services for Switzerland.
Author: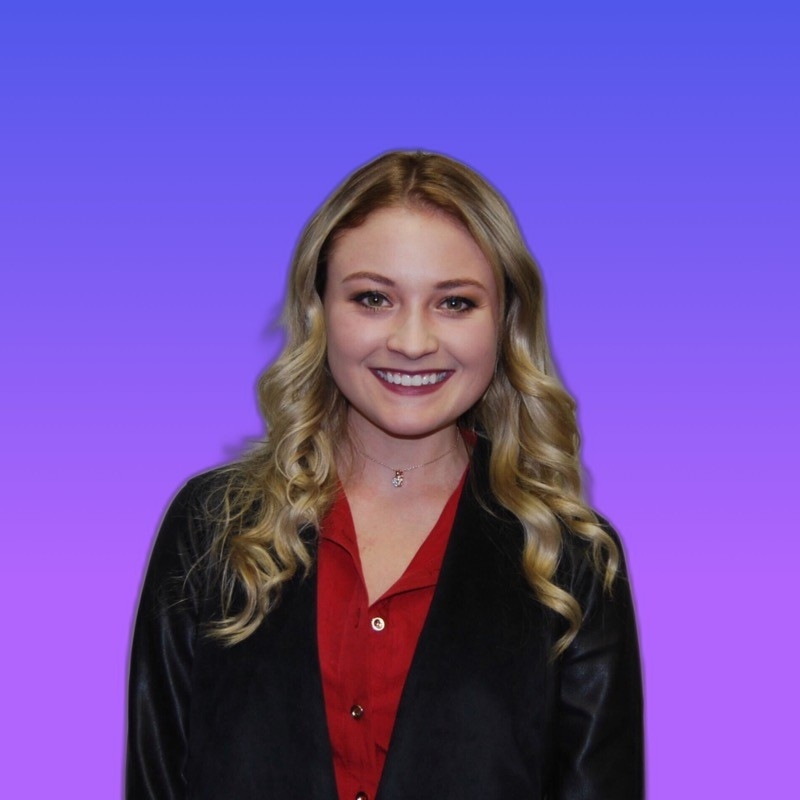 Shannon Reeler
Verified Author: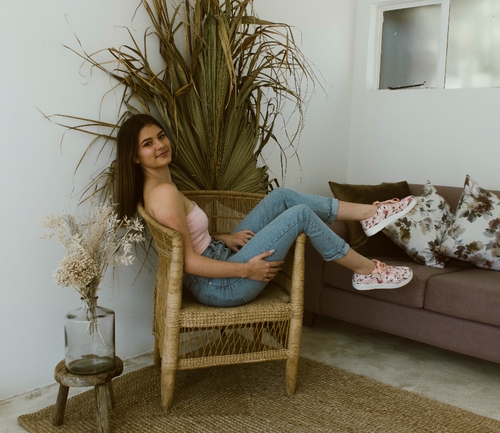 Laliq Schuman